The staggering popularity and explosive growth of social media sites like Facebook and Twitter has been a nothing short of phenomenal. For social media space, investors need to ask themselves three key questions:
• Is each company building a sustainable platform?
• What kind of five-year growth are they capable of achieving?
• And what will profits look like when they reach maturity?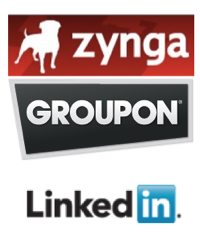 Even Warren Buffett shuns the tech sector – "Most of them will be over-priced," he said, but "some will be huge winners, which will make up for the rest."
History seems to favor his opinion. After all, for all of the companies like Pets.com that crashed and burned during the dot-com boom, a few big winners like Priceline.com (Nasdaq: PCLN) did emerge. And as long as social network companies keep growing like they are, they have great revenue potential. But when that growth stalls or even slows, things tend to go bad quickly.
For proof of that harsh fact, look no further than Friendster or MySpace. In 2002 and 2003 respectively, they were pioneers and trendsetters; today, they're all but forgotten. So right now, yes, Facebook and Twitter clearly make for great businesses. The former is the world's leading social network, with more than 500 million active users and about $2 billion in estimated advertising revenue last year.
To track overall price movements in the social media space, we can observe SOCL ETF. The index tracks the equity performance of the largest and most liquid companies involved in the social media industry, including companies that provide social networking, file sharing, and other web-based media applications.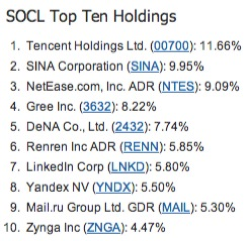 It seems that the overall sector is still in the consolidation phase.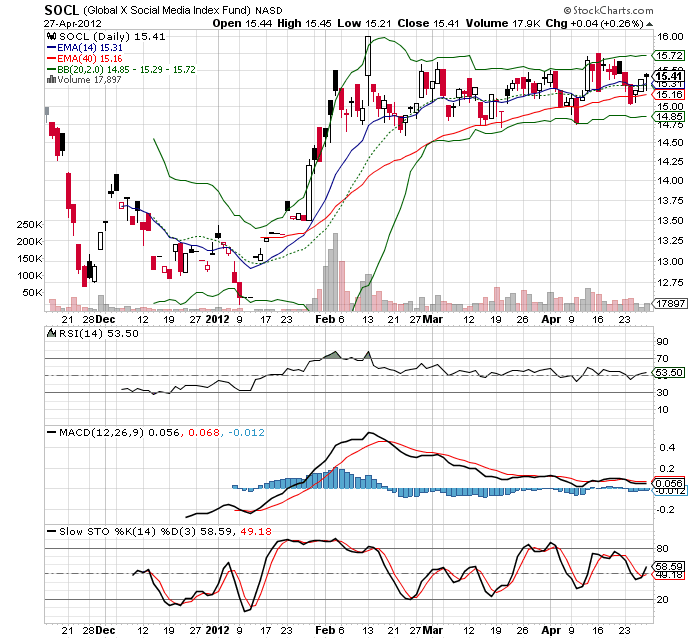 Zooming into the key financial statistics, most of these companies are still not generating good profit margin and some are still in red.

One important consideration is the trending for its traffic & user base (unique visitorship). For a growing and sustainable site, it needs to have consistent growth in unique visitors, engaged positively on site to see growth in total page views over time.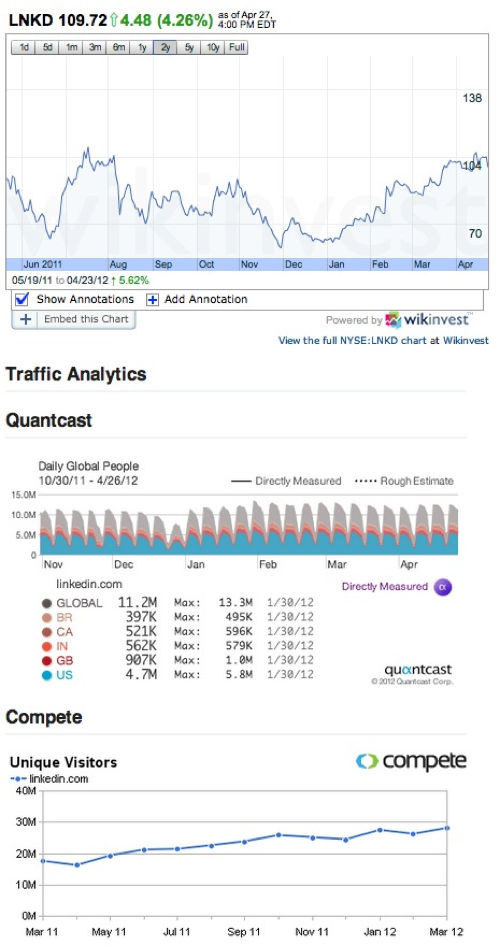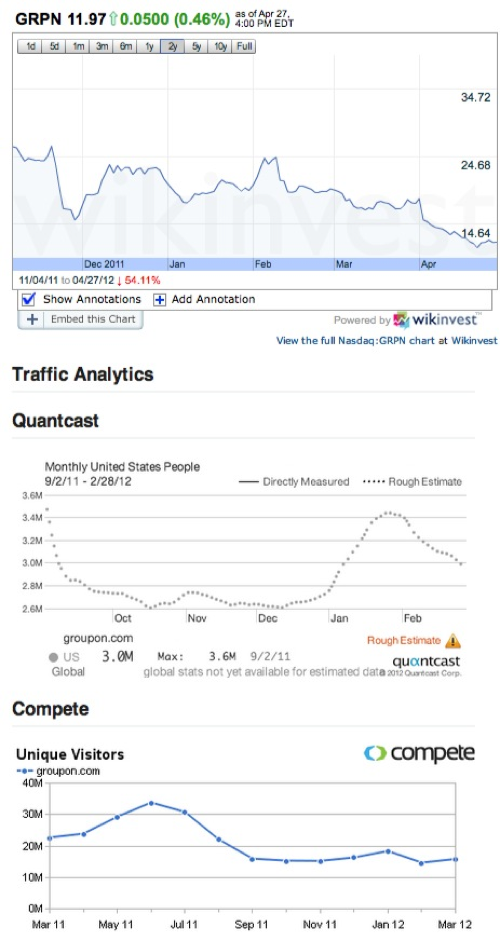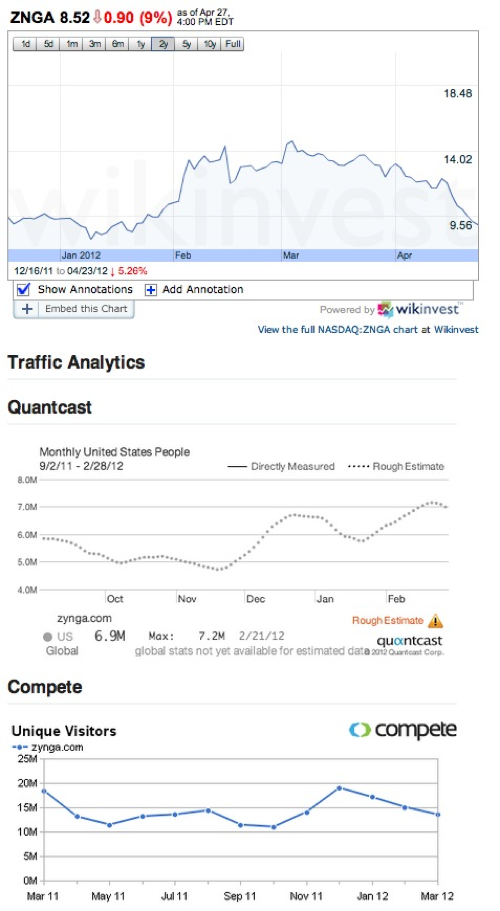 Investors interested in social networking companies have to keep the bigger picture in mind. In order to stay profitable, these companies have to not only expand rapidly but also prove themselves sustainable. During the tech bubble, many such businesses couldn't cut it.
For investors who want to make money in social media companies — and for those who don't want to lose money holding stocks that could be harmed by the trend — there are stocks to embrace, and stocks to shun.
Another indirect way to gain social media exposure in your portfolio is to buy the companies that provide the devices that allow users to log on to Facebook, Twitter and the other major social sites. Here we're talking tech stock giants, and specifically Apple (NASDAQ: AAPL), maker of the iPad, iPhone and Mac devices, and Android operating system – the brainchild of online search site Google (NASDAQ: GOOG).
On the technological back end, there are several companies likely to benefit from the social media wave. The need for more Internet routers, storage networks, home networking devices, etc., are the province of networking giant Cisco Systems (NASDAQ: CSCO).
And as Internet traffic increases due to more and more social media use, a company like Akamai Technologies (NASDAQ: AKAM) should prosper. Akamai makes services for accelerating and improving the delivery of content and applications over the Internet, a good position to be in considering the aforementioned growth in Internet activity from Facebook, Twitter and the other prominent social sites.
That said, dealing with technology stocks in general, require great caution & nimbleness. As the economy improves progressively, this sector should improve favorably but volatility should persist in near term.
Read other related posts:
General disclaimer : The author has based this post on information obtained from sources which he believes to be reliable. He does not make any representation or warranty nor accept any responsibility or liability as to its accuracy, completeness or correctness. This post is not intended to be an offer, or the solicitation of any offer, to buy or sell the securities referred to herein.
Follow us on:



Share this article on: