Nokia (NOK) has been the leading handset maker since 1998 but after reaching its global goal of 40 percent market share in 2008, the Finnish company has been struggling against rivals making cheaper handsets in Asia. That sent Nokia's global share to below 30 percent last year.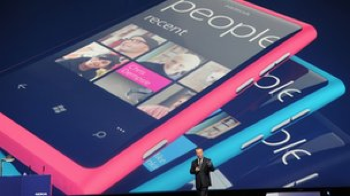 Nokia comprises three business groups: Mobile Solutions, Mobile Phones and Markets. The company is hoping to partly remedy the slide with its new Windows Phone 7 launched in October, eight months after Nokia CEO Stephen Elop announced a partnership with Microsoft Corp., in a major strategy shift with Nokia adopting the Windows operating system in its new phones.
Recently Nokia has enjoyed a mountain of free press on its Lumia line of phones, nearly all of it positive. Even the statistics comes from OccasionalGamer, which has tracked over one million app installs on the Windows Phone platform showed that among second generation Windows Phone devices, the current estimated market share is as follows:
Nokia: 45%
HTC: 40%
Samsung: 12%
Fujitsu: 3%
Nokia is doing well, but will its success in such a small category push out other players?
It's a great sign to the potential future of the relationship between WP7 and Nokia, and shows how a good name, great design and good timing can go a long way towards the success of a device.
The Nokia Ace is rumored to be the codename of the Lumia 900, essentially a bigger version of the Lumia 800 with a 4.3″ display and LTE, set to launch exclusively on AT&T on March 18.
Microsoft's internal plans, revealed that Nokia and Microsoft will spend $200 million on marketing for the upcoming Nokia Ace. This is two times as much as the $100 million figure.
Looking at the past financial performance:
a) Sales growth & Net Income start to see early signs of recovery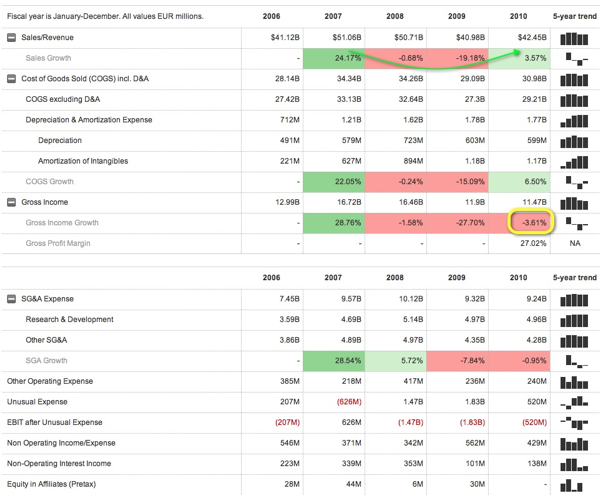 '
b) Cashflow is still strong at US$2.5bil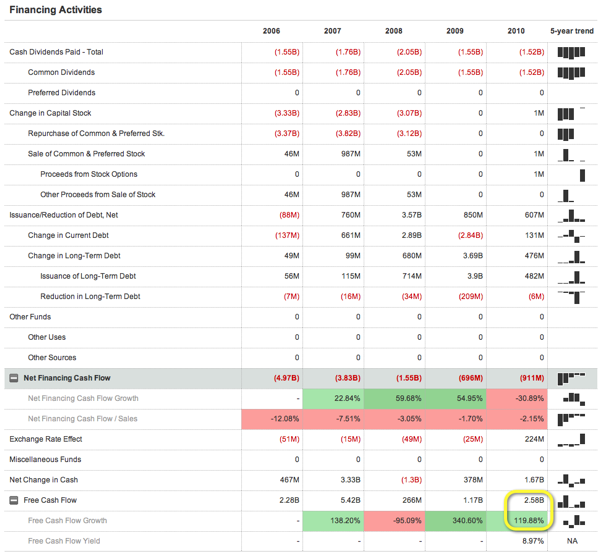 c) PE ratio is down from its peak and undemanding among its competitors.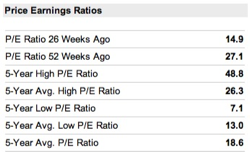 From Nokia's technicals perspective: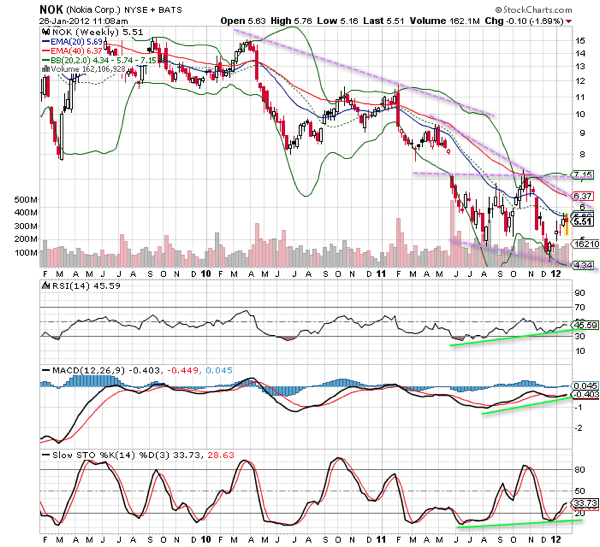 It is currently in consolidation phase. Near term support at $5. For a convincing reversal, price has to break past $6.5. Medium term resistance will be at $7.2.
Of worth mention, bullish divergences are seen in all indicators which should provide near term price recovery support.
In combination with longer term business recovery potential, Nokia stock could once again regain its shine. We should have its 2 quarters results to further affirm any bullish stance.
Read other related posts:
General disclaimer : The author has based this post on information obtained from sources which he believes to be reliable. He does not make any representation or warranty nor accept any responsibility or liability as to its accuracy, completeness or correctness. This post is not intended to be an offer, or the solicitation of any offer, to buy or sell the securities referred to herein.
Follow us on:



Share this article on: