Sheng Siong Group (SSG) offers a good defensive play especially during volatile Singapore stock market conditions. It has strong fundamentals and healthy balance sheet.

Key strengths/Prospects:
1) Supported by strong domestic demands & good margins
Fresh produce contributes about 30% to its revenue, with strong gross profit margins ranging from 21% toas high as 30%.No matter its good or bad days, Singaporeans will still need to stock up daily consumables.
2) Potential for stores network expansion
There are several highly populated areas in Singapore where SSG lacks a formal store presence such as Sengkang, Hougang and Toa Payoh.
3) Good dividends
SSH will distribute as dividends up to 90% of net profit after tax in FY2011 and FY2012.
OCBC Research:fair value estimate of S$0.43 based on a discounted free cash-flow-to-equity model (cost of equity: 7.6%; terminal growth rate: 2%), and this translates to a dividend yield of 4.5% based on FY11F earnings.
The various anchor investors are:
– JF Asset Management
– Prudential Asset Management
– FIL Investment Management
– VPL Funds
– Kenrich Partners
The stock has a trading range from $0.32 to $0.575 against its IPO price of $0.33.
At $0.40 price level, it should offer good returns/risk plus a good dividend yield close to 5%.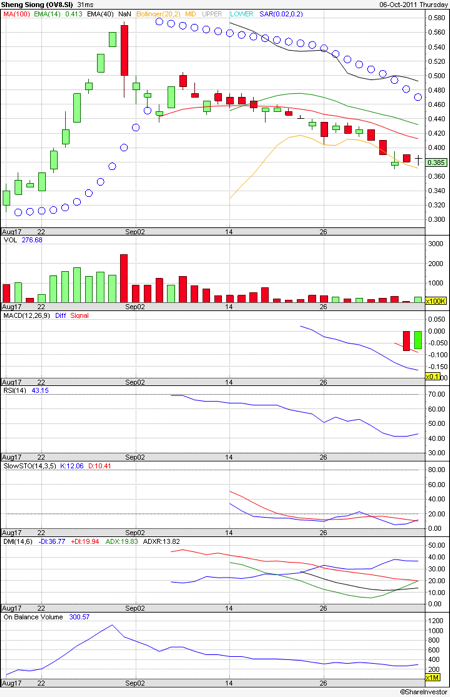 We can clearly see that there are net buyers at all levels especially the bigger funds. This should provide good support for some price consolidation before the next technical recovery.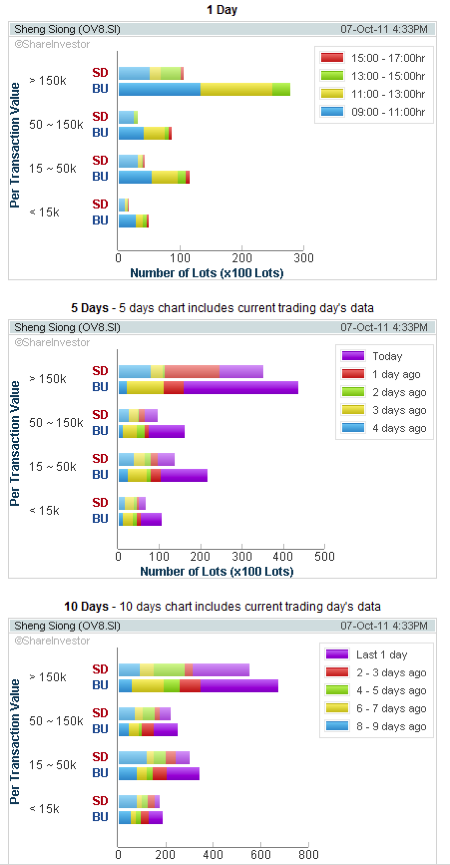 Written by Alan Soon
General disclaimer : The author has based this post on information obtained from sources which he believes to be reliable. He does not make any representation or warranty nor accept any responsibility or liability as to its accuracy, completeness or correctness. This post is not intended to be an offer, or the solicitation of any offer, to buy or sell the securities referred to herein.

Read other related posts:
Follow us on:



Share this article on: