RIM's results of the past three months are $239 million, as compared to the $695 million in the previous quarter or $797 million at the same time, last year. This has triggered worries among investors, sending its stock price plummeting by 22% on intraday lows last Friday (16th September 2011).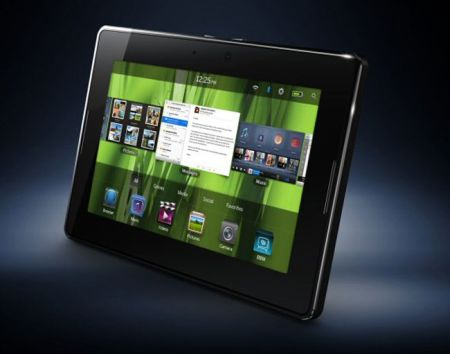 In order to have a decent financial profit turnaround, RIM has to:
1) Stop relying heavily on Enterprise
2) Bring in New Management, seriously good business acumen ones. The management are more technical professionals.
3) Improve its eco-system : BlackBerry App World is like the sad broken-down amusement
4) Make Sure QNX Works Right
5) Focus on BlackBerry 7 for shorter term for QNX to pick up and plug the earning gaps.
Sometime back, RIM stock rallied on the news of Blackberry 7 from below $20 to $30 just before the results announcement. RIM also adjusted its original forecast of $7.90 EPS to $5.25 EPS. But, till date for 3Qs, it has delivered a total of $3.43, short of $1.80 EPS for Q4. This will be challenging in view of stiffer competition from the releases of new Android & iPhone handsets.
On technical front, thought RIM stock has corrected by 18% after results announcement, the worst is yet to come. The gap down has established a strong resistance at $25 and the next resistance will be at $30. Oversold signals have increased sharply and there should be some level of bargain hunting. But unless the promised value is delivered, its share price will still be under pressure for a longer term basis.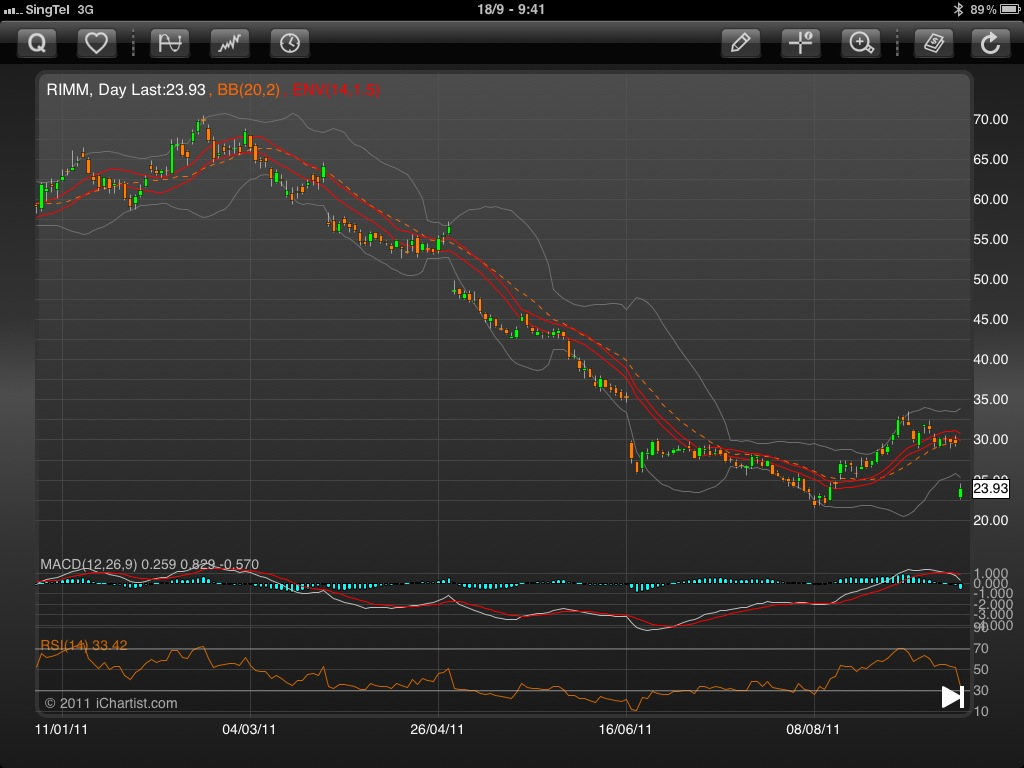 Perhaps the near term good news is 10.6 million BlackBerry smartphones have been sold in the last three months. Plus, their newly launched BlackBerry OS 7 has been well received so far, and that might further help in boosting RIM's sales and hence, profits.
Written by Alan Soon
General disclaimer : The author has based this post on information obtained from sources which he believes to be reliable. He does not make any representation or warranty nor accept any responsibility or liability as to its accuracy, completeness or correctness. This post is not intended to be an offer, or the solicitation of any offer, to buy or sell the securities referred to herein.

Read other related posts:
Follow us on:



Share this article on: