Few months back, Cisco Linksys has released the new series of routers – Cisco Linksys EA4500, EA3500, and EA2700. I have used Linksys routers and Cisco Small Business routers before and they have never failed in terms of performance & reliability.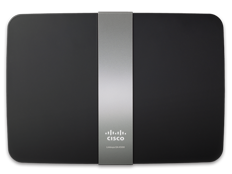 Though they look like models in the earlier E Series but they have more-powerful hardware and support Cisco Connect Cloud, the next generation of Cisco Connect software. The EA4500, for example, looks exactly the same as the original Linksys E4200, but the differences inside are significant.
The "A" designation being short for "app-enabled".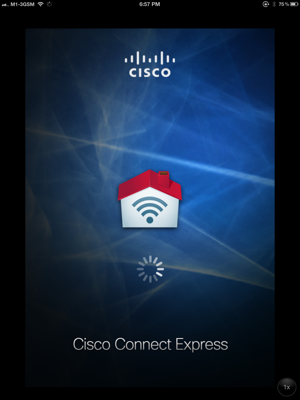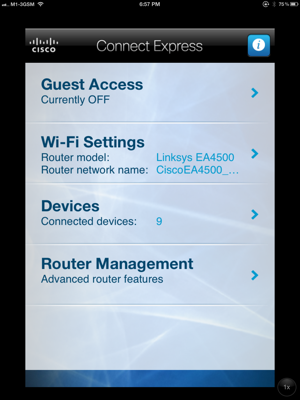 Cisco Connect Cloud is a Web-based portal that is designed to make it possible to quickly and easily manage multiple home networks from anywhere in the world. And in the category of "home network," Cisco now includes home appliances, not just computers and electronic equipment. The company says it has been working with top device manufacturers to simplify the process of getting their network products — such as TVs and home appliances — connected, and to get them communicating more with one another to offer new consumer experiences.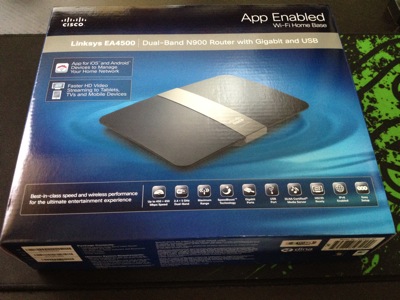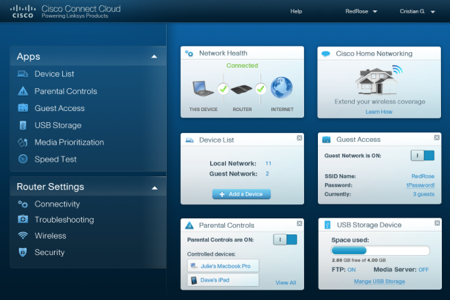 EA4500 supporting 450Mbps on both bands (2.4ghz and 5ghz). They come with one USB port to host an external hard drive and work as a network storage server with media-streaming capability. They also support IPv6 and guest networking.
More important, EA4500 works perfectly with the singapore fibre optical broadband (Nucleus connect) and supports AirPlay among iOS devices with the latest Apple TV generation 3.
If you wish to read more about preparing your new home for the fibre optics broadband in Singapore, you can refer to M1 Fibre Broadband article.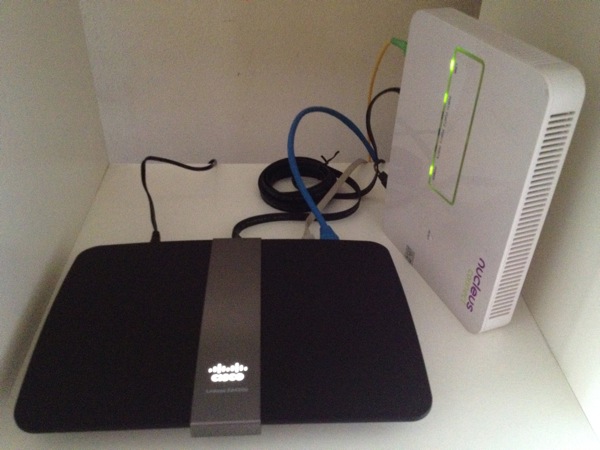 Summary of EA4500 Features: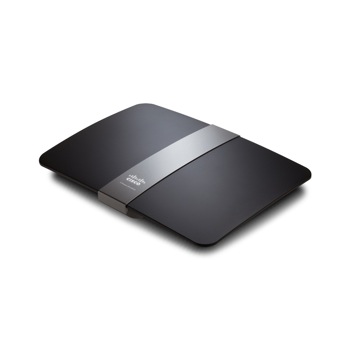 • Ultra fast wireless speed connectivity (up to 450 +450 Mbps)
• Simultaneous dual-band to maximize throughput and help avoid network interference
• Maximum range and reliability with full 3×3 MIMO antenna array
• Gigabit ports for speeds 10x sfaster than Ethernet
• USB Port to add a range of devices such as storage and printers
• Cisco Connect Cloud (Available summer 2012) – Get anywhere, anytime access to your home network from a browser or mobile device. Plus, optimize your online experiences with included apps.
Summary of EA4500 Technical Specifications :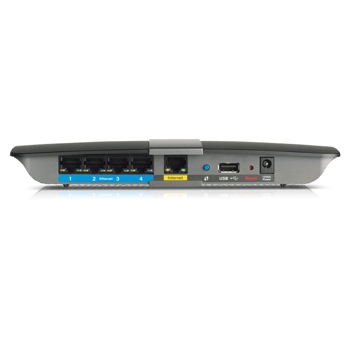 • Model – LInksys EA4500
• Technology – Wireless-N
• Bands – Simultaneous 2.4GHz and 5GHz
• Transmit/Receive – 3×3 for 2.4GHz, 3×3 for 5GHz
• Antennas – 6 Internal
• OS Compatibility – Windows, Mac
• Software Setup – CD Install
• Ethernet Ports x Speed – 4 x Gigabit
• Cisco Connect Software – Yes, App Enabled
• USB Port – Yes, Shared Storage, Virtual USB and Media Server
• Product Dimensions –  2.8 x 12 x 9.2 inches ; 2 pounds
Read other related posts:
Follow us on:



Share this article on: