Over this Chinese New Year, I've managed to personally try out the automatic mahjong table. Although the technology has been in the market for a few years, I have not seen a good take up rate for it.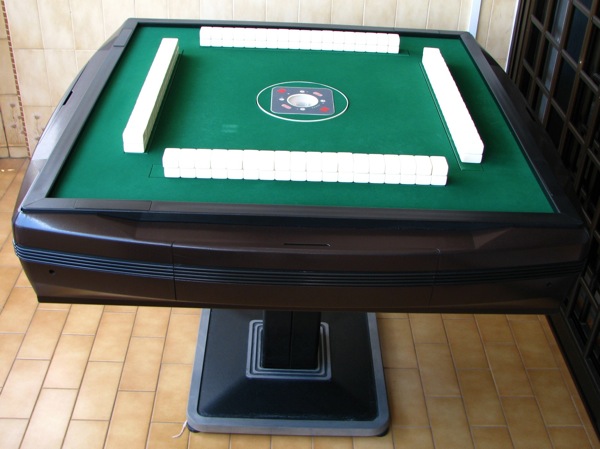 The AOTOMO Automatic Mahjong Table is a Chinese-made gaming machine and is apparently silent in operation.  It uses special magnetic tiles and an array of chutes and rising platforms. The table can be folded for storage, though the weight can be quite substaintial.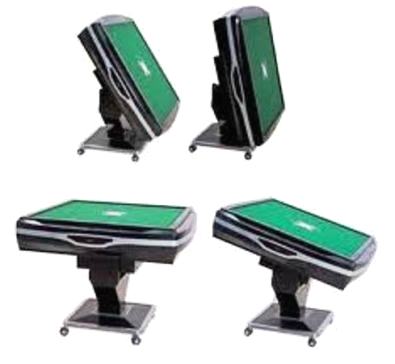 It comes in a variety of colors – red, black and silver – and with wood or plastic finishes.  The table itself is covered in high-density flocked fabric.  In the middle, a circular control panel handles reshuffles and dice throws. I last heard from the owner that the technology has evolved to V3 which sees 4 processors deployed just to handle the fair reshuffles and processing.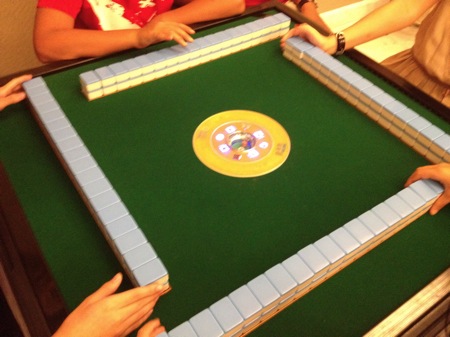 The tiles are pre-arranged, ready to be raised through those 4 vents (marked yellow) at each player side. Thus there is no time wasted to proceed to the next game.
Clearing the tiles is straightforward. Raise the centre collector and sweep those tiles into it for the next shuffle. One thing to note is that the tiles are larger (approximately 20% more in surface area).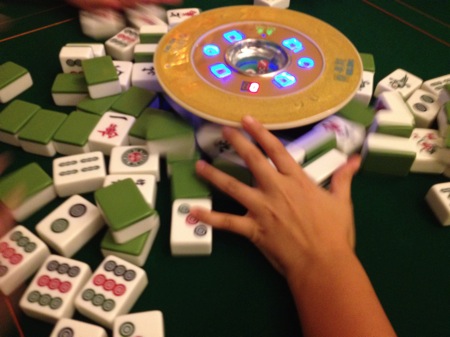 No more rolling the dice off the table. The middle encasement holds 2 dices which can be shuffled with a push of a button.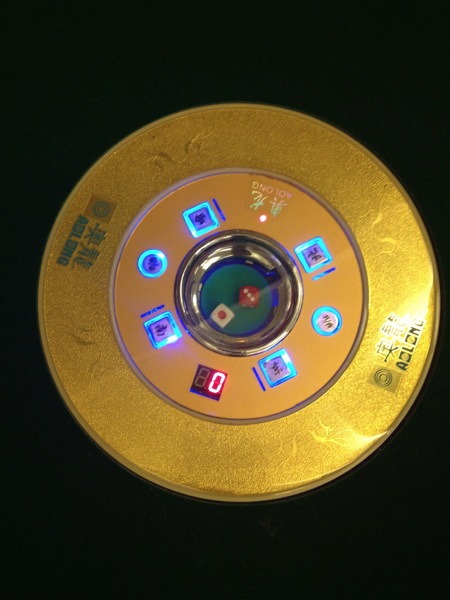 I would think this big gadget is useful for folks who wishes to spend more time playing the game. But for professionals like me, this takes out the other fun on the table – manual 'washing' and  finger-scanning of the tiles.
But this gadget will bring out the wow factor of your living area.
Features:
– New advance technology
– Fast game speed
– Non-stop playing
– Noiseless & Durable
– Automatic dice roller
– Randomly shuffles and organize mahjong tiles to prevent cheating
– Minimize point of contact for hygiene purpose
– Foot massage baseConvertible to a dining/work table
Will you get one for yourself too?
Read other related posts:
Follow us on:



Share this article on: