US economy has finally shown hope of a recovery, if not definitely signs of bottoming. On Friday, US Stocks took off after the Labor Department reported the addition of 243,000 jobs in January, the largest jump in nine months. The unemployment rate fell to 8.3%, the lowest since February 2009.
a) Manufacturing Jobs – Largest growth since Jan 2010.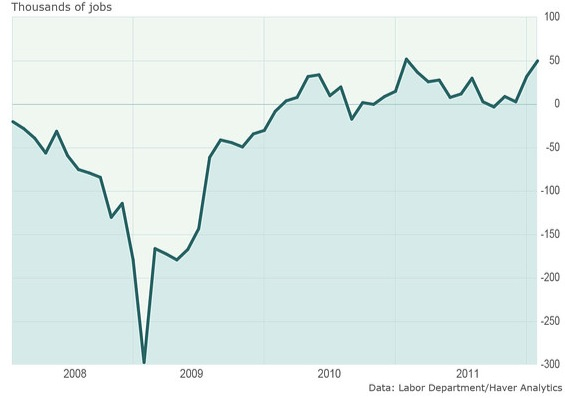 b) Service Jobs – Growth is also seen from recent lows but yet to be confirmed for a longer sustainable period.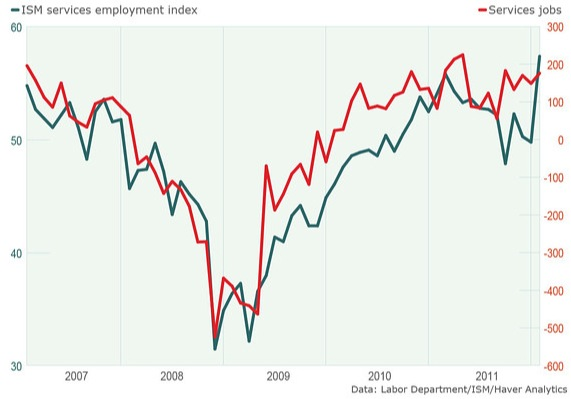 c) At 8.3%, the unemployment rate was the lowest since February 2009. The underemployment, or U-6 rate, fell to 15.1%, which also was the lowest since February 2009.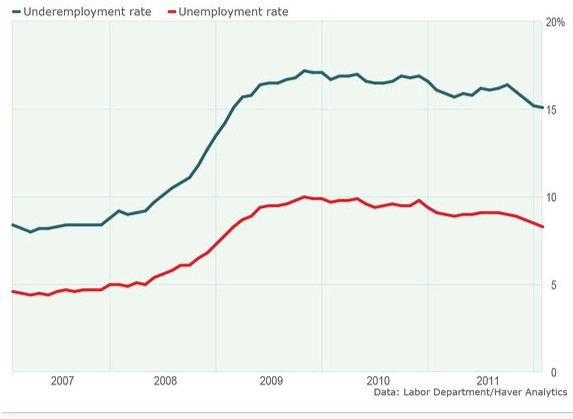 d) For the most part, those indexes (which signify manufacturing activities) rose in January 2012.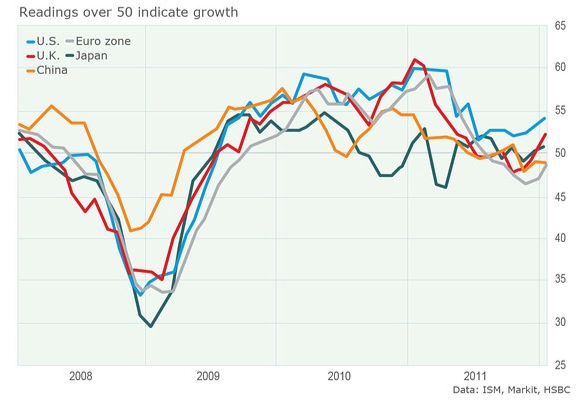 All these good US data has provide some needed short term confidence for investors to return to the investing scene:
The Dow Jones Industrial Average DJIA rose 156.82 points to 12,862.23, its highest close since May 2008.
For the year, the S&P 500 has risen nearly 7% — its best start since 1987.
Nasdaq Composite COMP closed up 45.98 points to 2,905.66, highest level since Dec 2000.
Provided there is no further shocks from EU countries, the long awaited recovery should be on the way. Maybe it is time to start looking at stocks with good intrinsic value.
Read other related posts:
General disclaimer : The author has based this post on information obtained from sources which he believes to be reliable. He does not make any representation or warranty nor accept any responsibility or liability as to its accuracy, completeness or correctness. This post is not intended to be an offer, or the solicitation of any offer, to buy or sell the securities referred to herein.
Follow us on:



Share this article on: