For the past quarter in 2012, Dow Jones Industrial has seen a steady upward price momentum with key indicators also ticking up. Nevertheless, the volume has not been too comforting, coupled with much in-decisiveness depicted in wide weekly range swings and doji formations.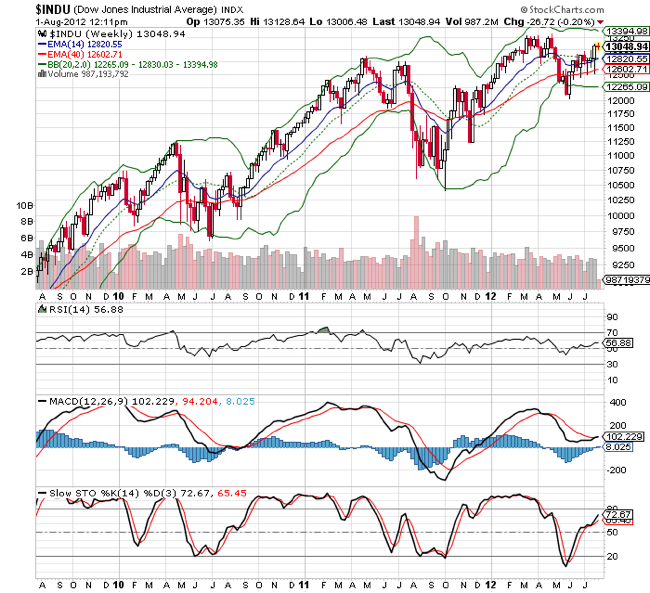 Interestingly, the DJ Financial Index has been a big laggard against the general DJI components. It is now at key MA support. Gauging from the lacklustre sideway swings, most investors have yet return to the bandwagon and are definitely on the sidelines awaiting greater visibility of strong resolutions by the various central banks and Fed.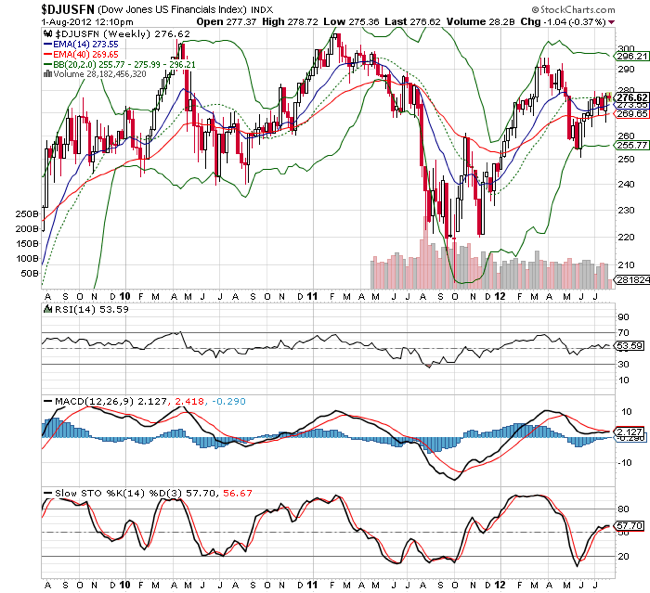 But if we take a closer look into the harmonics of VIX, we could see a build up of the possible correction to come as low VIX typically will last around 6 months. For higher risk-return approach, one could possible focus on good bank stocks whenever there is further dips as they could offer the largest capital yield once the volatility is cleared.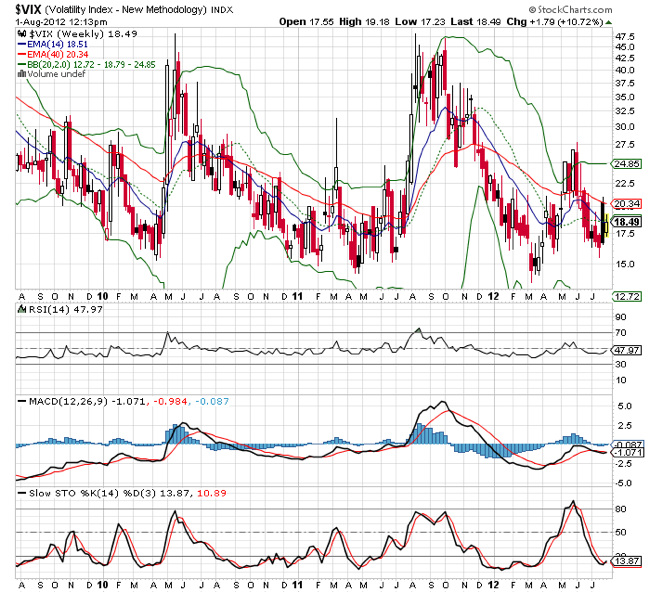 The 2012 Top 5 U.S. banks by Market Cap are:
1) Wells Fargo & Co. (WFC): $178 B
2) JPMorgan Chase & Co. (JPM): $137 B
3) Bank of America Corporation (BAC): $ 84 B
4) Citigroup Inc. (C): $ 78 B
5) U.S. Bancorp (USB) $ 62 B
Read other related posts:
General disclaimer : The author has based this post on information obtained from sources which he believes to be reliable. He does not make any representation or warranty nor accept any responsibility or liability as to its accuracy, completeness or correctness. This post is not intended to be an offer, or the solicitation of any offer, to buy or sell the securities referred to herein.
Follow us on:



Share this article on: