For the past week, global markets including Singapore have suffered continued weakness arising from general expectations for Fed to reduce QE and a stronger Yen. These triggered investors to unwind their positions in equities and even the commodities market was not spared. 
That said, it does present a good opportunity to consider value entry. Particularly, the ST Financial Index has last corrected from the highs (~900) to now close to its support at ~765. Interestingly, a small bullish divergence can be seen forming for MACD, RSI & STO – which should offer some short term reprieve to the past month of price declines for most singapore Financial Stocks.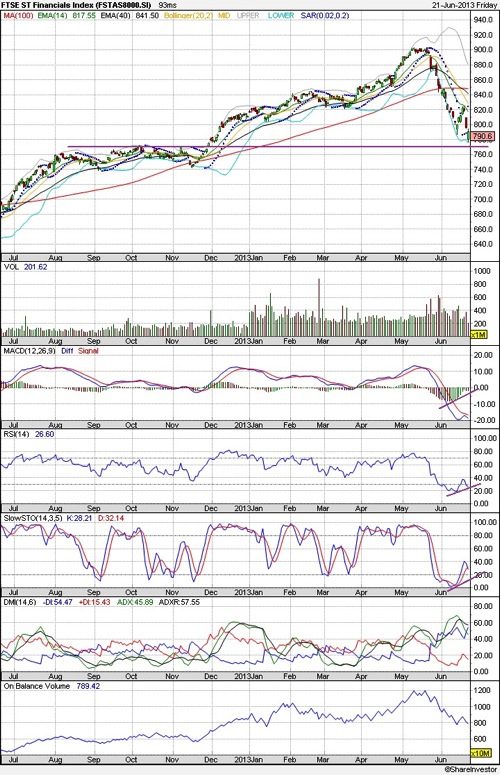 Now, if we zoom into the 3 main bank stocks – DBS, OCBC, UOB. At current price levels, DBS is the most attractive among the 3 from the perspective of P/NAV and dividend yield. It is also ~14% from its previous high.

On the technical front, DBS has broken its uptrend support line and the next key support will be at $15. Similarly, a bullish divergence is forming at the MACD with the other indicators at oversold levels.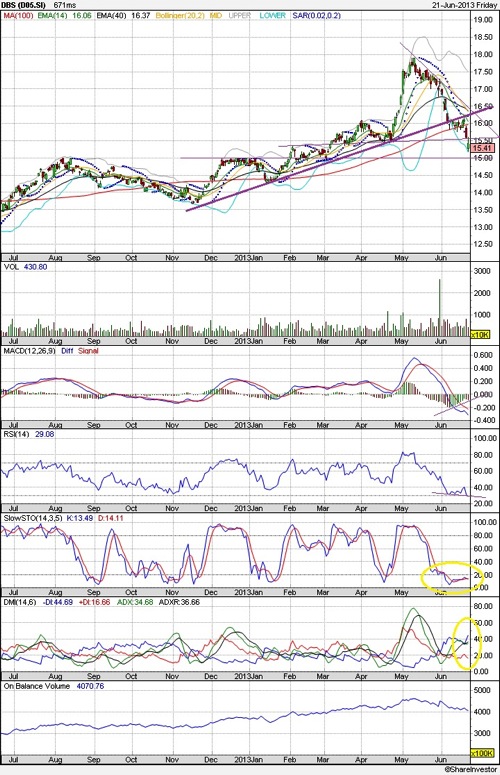 In terms of transaction distribution, the net sales by the institution players are supported by the net purchases of the retail players. It can be seen the selling strength is moderating and the price level should find some short term reprieve for the coming week.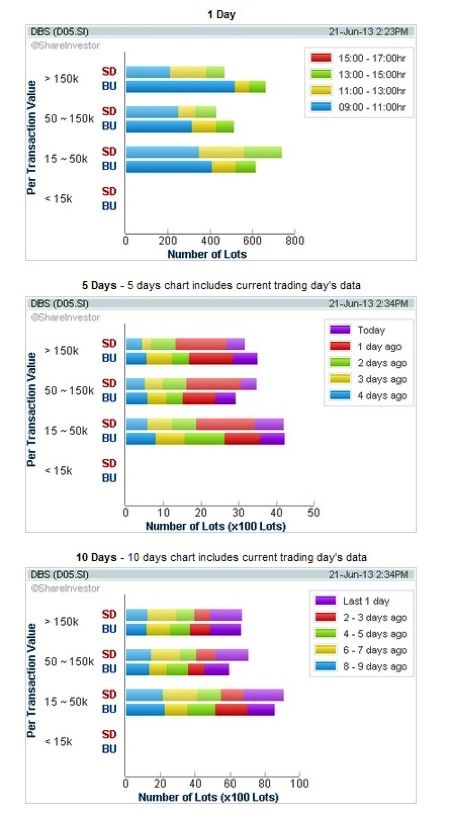 Fundamentally, DBS has the best consensus estimates among the 3 local banks. Most of the analysts have issued buy/overweight calls with a mean target price of $18.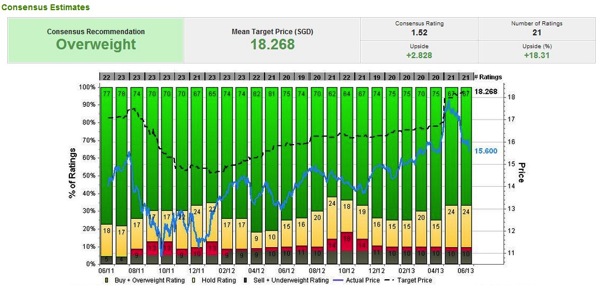 Unless there is further concrete plans from the Fed, the market will still face short term volatility. But it should also present good opportunity for any calculated market entry.
Read other related posts:
Follow us on:



Share this article on: