Last Thurs (25th Nov), Apple (AAPL) announced its earnings for its fourth fiscal quarter of 2012. Apple's revenue amounted to $36 billion in Q4. With earnings of $8.67 per share. Apple posted $8.2 billion in profit. The revenue numbers beat industry estimates, but profit did not.
The company is still making boatloads of cash and its revenues were higher than expected.
On average, the pros are looking for Apple to report earnings per share of $8.82 on sales of $36.02 billion.
The independents are expecting earnings of $10.14 on sales of $38.8 billion.
That's a gap of $2.79 billion (7.7%) on revenue and $1.32 (15%) on EPS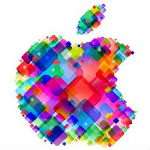 Though it is seen that the sales have U-turned with the latest release of iPhone 5, the full real telling will be in Q1 2013 when the sales take into account the newly refreshed iMac and iPads.
Profit margin will still be challenged with the lower yield iPad mini.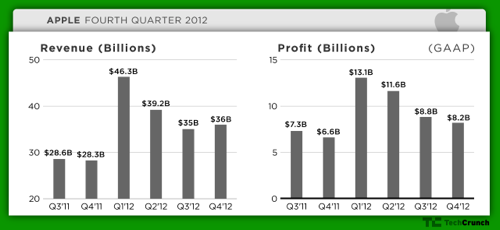 EPS continues to soften from the high achieved in Q1/12.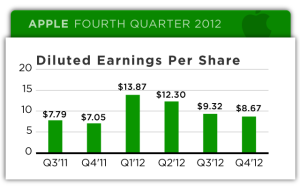 Rising iPad revenue contribution is seen to be increasing at an expense of iPod revenue contribution, not totally unexpected.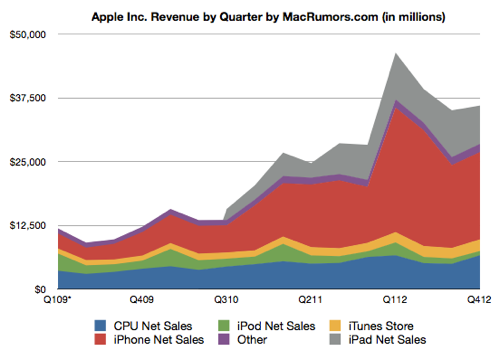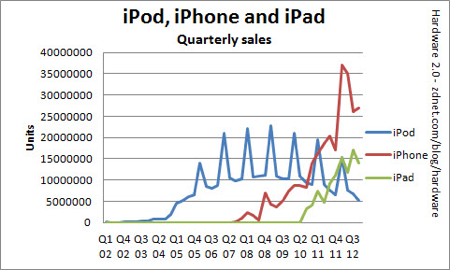 At current P/E ratio of 13.72, AAPL is considered pretty reasonably pricey against its similar peers within the technology sector. With an dividend yield at 1.75%, it should offer some long term investors a comfort to have decent dividends while awaiting for capital appreciation.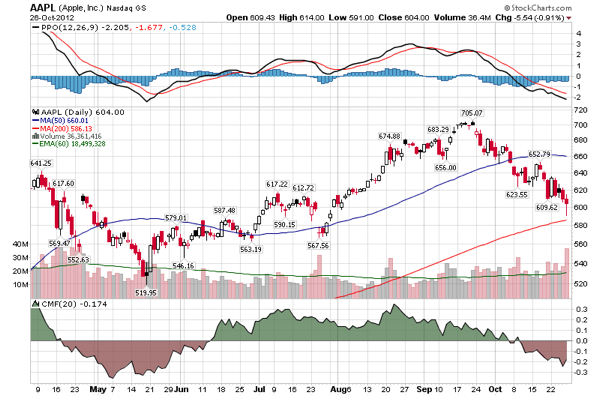 Short term support is seen to be at $580. If prices stay above $600 for the week, the upward channel should resume.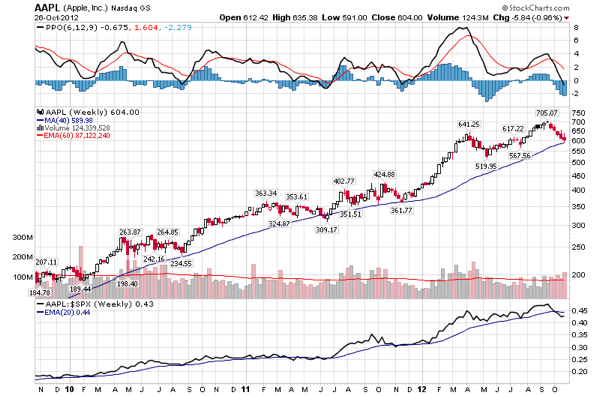 In summary, the key assessment will be in Q1 2013 to access the business profitability with most of their mainstream products refreshed. If there are further new innovations which come, AAPL stock should once again regain some needed rejuvenation.
Read other related posts:
General disclaimer : The author has based this post on information obtained from sources which he believes to be reliable. He does not make any representation or warranty nor accept any responsibility or liability as to its accuracy, completeness or correctness. This post is not intended to be an offer, or the solicitation of any offer, to buy or sell the securities referred to herein.
Follow us on:



Share this article on: