Apple is set to announce her Q3 2012 earnings July 24 at 5 p.m. ET.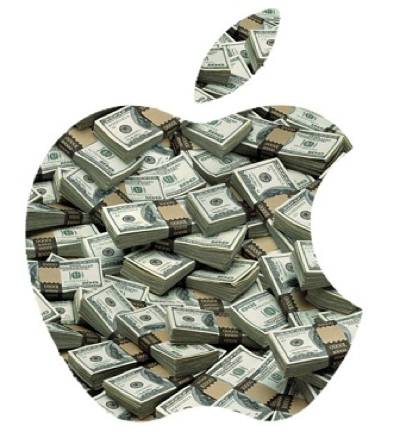 It is largely expected that iPad sales to easily beat last quarter's, and iPhone unit sales to slow down. Apple is widely expected to introduce a new iPhone in Oct 2012, some would-be customers will be holding out for the new model.
In Q2 2012, AAPL achieved $39.2 billion in revenue, with 35.1 million iPhones sold alongside 11.8 million iPads.
In Q3 2011, AAPL had 9.25 million iPads sold, a 183% increase from the year before in 2010. For 2012, with even more countries getting access to the iPad, we could quite possibly see more than 20 million units sold if growth is sustained.
The bigger bonus this year is when Apple earlier announced a refresh to their MacBook line up and introduced the new 15″ MacBook with Retina display at WWDC 2012. Given the ability of Apple's supply chain to quickly move new products to customers, we could also hear about a spike in Mac sales.
AAPL stock price ran up 30-40% in prior last quarter announcement, while this time round, AAPL has been undergoing quite a period of consolidation.
Once the stock price cleared the resistance at $600 convincingly, it is poised to re-test the previous all time high at $640 before heading towards $700. Indicators are all pointing towards a short term bottom recovery.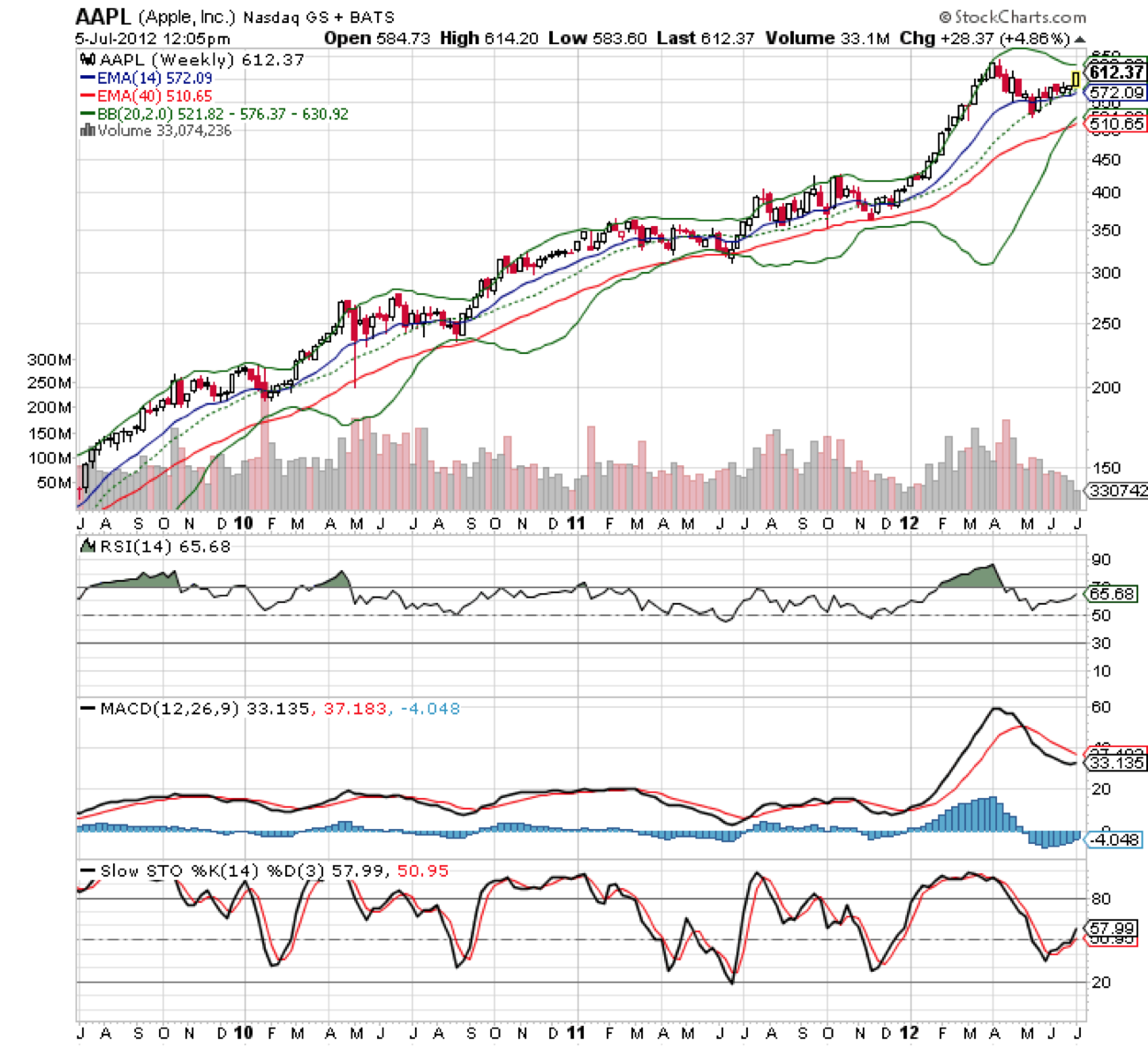 Any new product line announcements will definitely provide further booster to the already hype earning estimates.
Read other related posts:
General disclaimer : The author has based this post on information obtained from sources which he believes to be reliable. He does not make any representation or warranty nor accept any responsibility or liability as to its accuracy, completeness or correctness. This post is not intended to be an offer, or the solicitation of any offer, to buy or sell the securities referred to herein.
Follow us on:



Share this article on: