For the very first time, me and my family set foot into our favorite local celeb chef Sam Leong's fine dining restaurant Forest, which opened on February 16 2012 at the new Equarius Hotel in Resorts World Sentosa.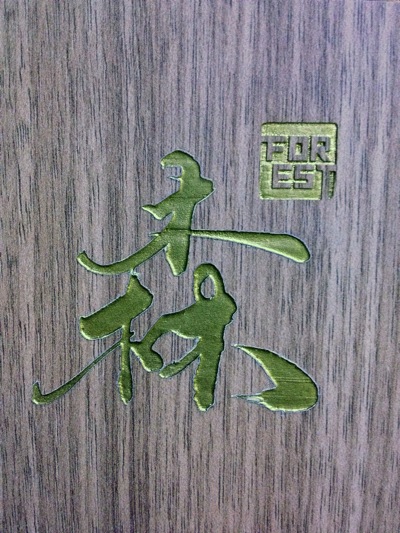 On our special day, we decided to sample chef Leong's creations by ordering the ten-course (S$250) discovery menu. The sprawling restaurant is surrounded by a neat lawn and lush greenery. It is definitely a splendid place to spend some quiet moments with family members or even with business associates over simple yet splendid food. Service is tip-top and the serving size for each of the dishes is just nice to savor Sam's creativity. Overall, there isn't any strong play of spices but rather an exhibit of the chef's culinary skill to bring out the natural flavor in those fresh ingredients used. My favorites among them are the lobster dish and the seasonal durian pastry.
Here are some previews of the dishes within the Discovery 10 Course Tasting menu:
1) 金杯芒果金枪鱼 Tuna Tartar marinated with Fresh Mango served in Cone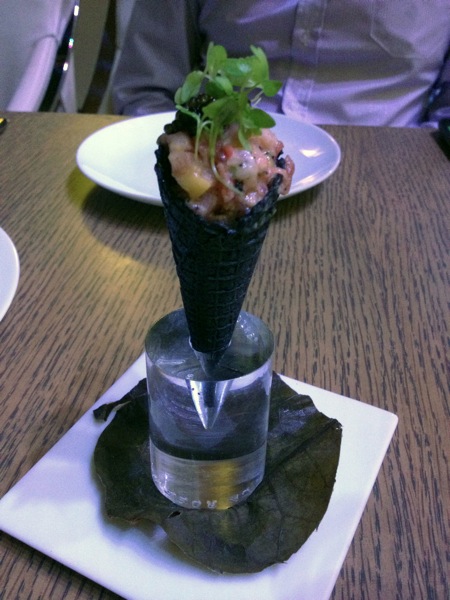 2) 冰花雪葩醉鸡 Drunken Chicken with Hua Tiew Chiew Sorbet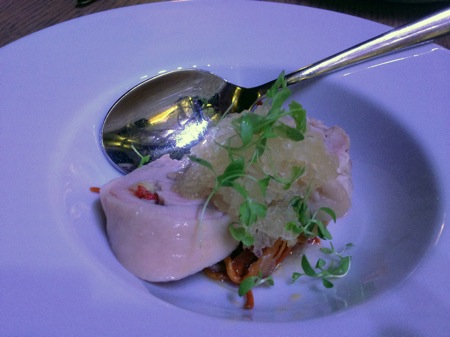 3) 流金沙石蠔 Crispy Tempura Oyster coated in Curry flavor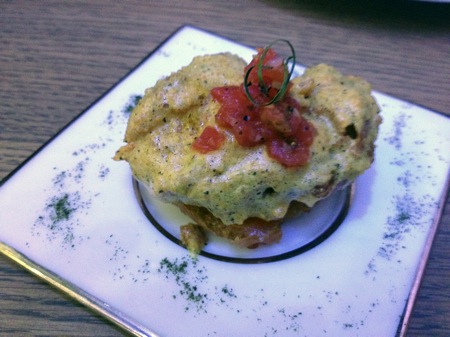 4) 红烧6头鲜鲍 Braised 6 head Abalone served with sautéed Broccoli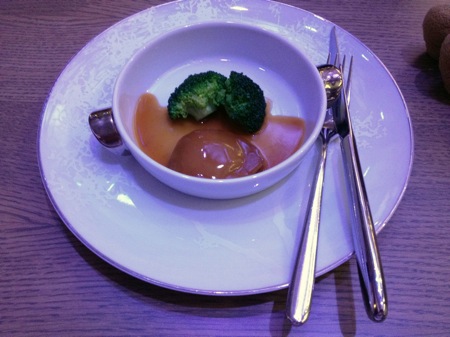 5) 鲜贝饺菠菜羹 Superior Broth blended with Spinach and served with Australian Scallop Dumpling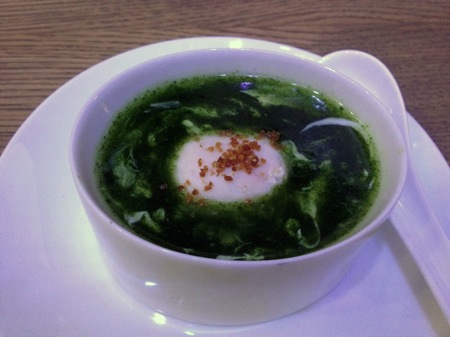 6) 韭菜花滑炒澳洲龙虾球 Wok-fried Australian Lobster with Green Chives
7) 黑松露香煎法国野生多宝鱼 Pan-seared French Wild Turbot Fish served with Black Truffle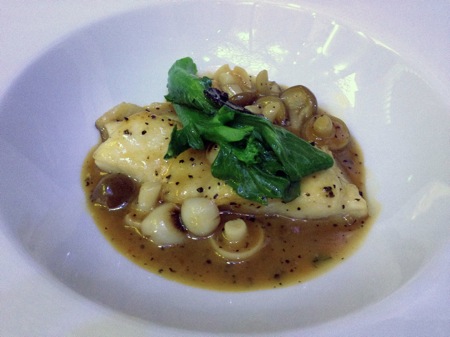 8) 炭烧特级和牛伴海胆鹅肝 Charcoal-grilled Wagyu Beef, Sea-Urchin and Foie Gras with Sautéed assorted Mushroom in Black Pepper sauce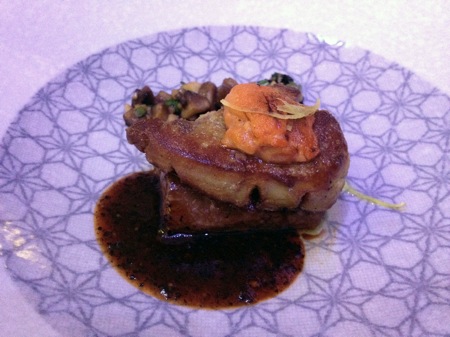 9) 生拆鲜蟹肉瑶柱伊府麵 Braised E-fu Noodle with Hokkaido dried Scallop and Fresh Sri Lanka Crab Meat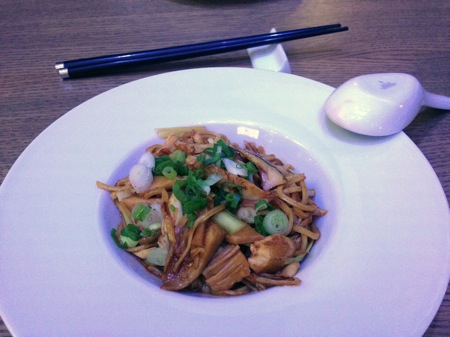 10) 暹罗巧克力香蕉,泰茶冰淇淋 Siam Chocolate Banana Ganache Served with Thai-teh Ice Cream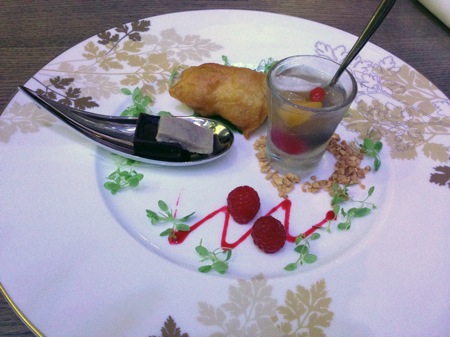 The durian pastry was a special surprise arrangement from the restaurant in celebration of our wedding anniversary day. Definitely an appropriate ending for this durian season.
For those with have car transport arrangements, you can consider planning a fine dining visit.
Contact information for Forest Restaurant
Equarius Hotel, Level 1, Resorts World Sentosa, 8 Sentosa Gateway
Contact: 6577 7788, www.rwsentosa.com
Opening hours: Daily 12.30pm to 2pm, 6pm to 10.30pm
Read other related posts:
Follow us on:



Share this article on: