On 23rd April 2014, Apple (AAPL) revealed their Q2 2014 earnings, which saw 43.7 million iPhones sold, exceeding the expectations of Wall Street. The company also increased their stock buyback program to over $130 billion, on top of announcing a 7 for 1 stock split; all this drove the stock up around 8% in after hours trading.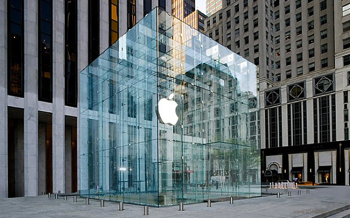 The margins are still healthy and top line (revenue) is still growing Y-on-Y.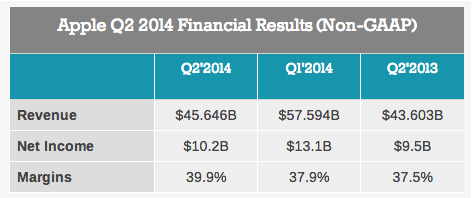 Overall, APPL revenue growth is definitely slowing down. Q2 results is still decent despite a better Q1 with festive sales. It is to be noted that the profit shows signs of stagnation.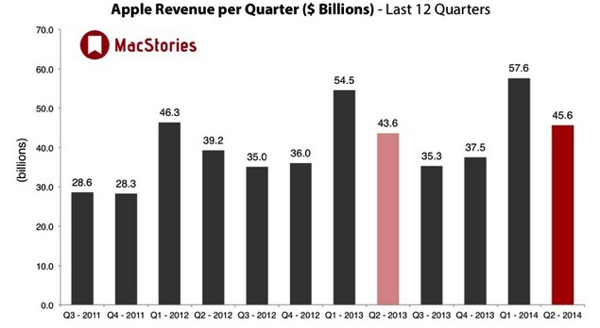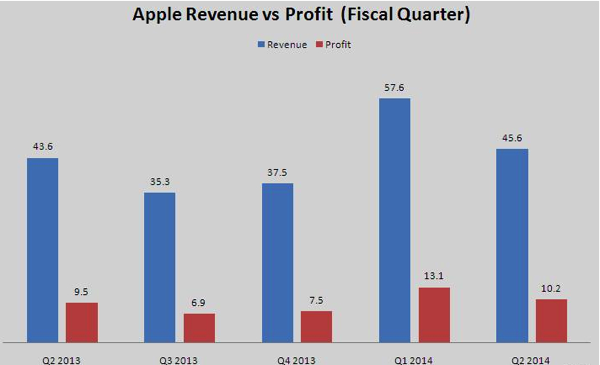 iPhone still forms a significant part of the revenue while iPad is showing signs of slowing sales. There is definitely an immediate pressure for AAPL to develop a new product line to takeover the slower product lines.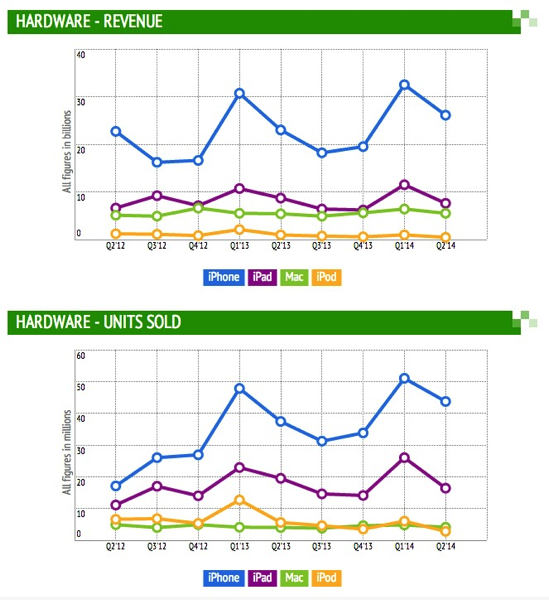 On the technical charting front: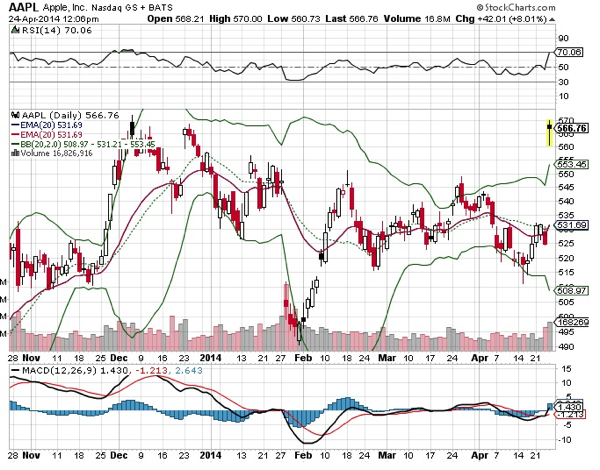 The stock has broken its Bollinger band. Support level will be at $550 while next resistance level will be at $575.
MACD is also turning up which provide an entry signal.
With the upcoming share buybacks & Q3/Q4 product launches, there should be further catalysts for its price to test more resistance levels.
[disclaimers]
Read other related posts:
Follow us on:



Share this article on: