Apple Inc (AAPL) is releasing its closing quarter financial performance on 19th July 2011. Q2 was a stellar performing quarter for Apple Inc. Moving forward, Apple has a series of new products which will once again add on to its revenue base – iCloud, iPhone 4G/5, iPad 3 HD, Mac Air refresh etc.
Investors have anticipated good upcoming results and its stock price last surged past the upper channel in late June 2011 of $345. Even at current all time high stock price of $368, its PE ratio is considered to be among the lows since early 2000.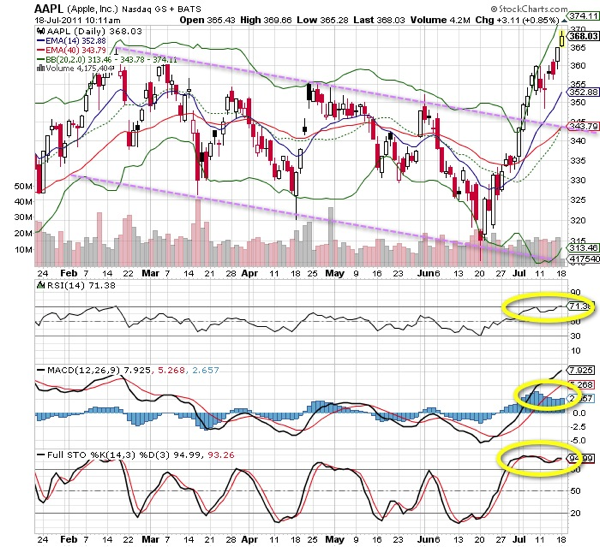 However, short term correction is still present with double tops forming for RSI & STO and slight divergence in MACD. A good entry price will be towards $350.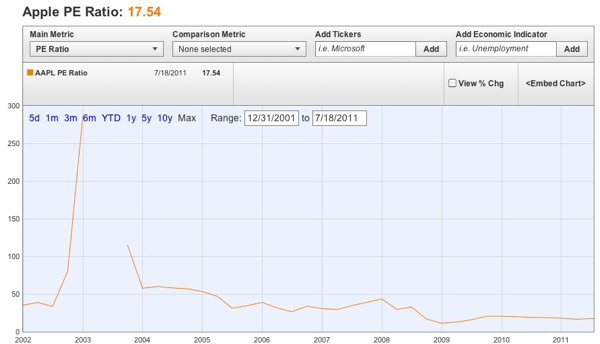 Read other related posts:
Follow us on:



Share this article on: