USD has started its retracement from its last high. This is on the backdrop of more concrete commitments by the Euro-zone leaders and improving US economic data.
Aided by one week long improvement in all region bourses, the overall risk appetite has improved with some significant exits in safe-haven instruments such as Gold, USD and Yen.
Specifically for USD Index,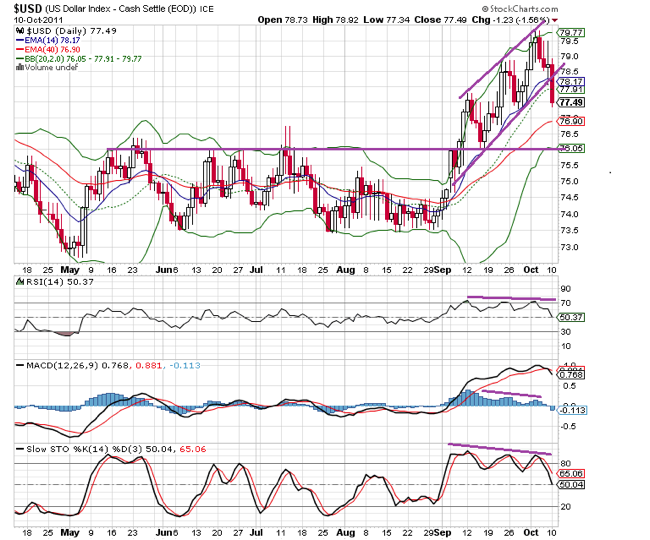 The upward channel has been breached with near-term downward bias towards 76.90 with strong support at 76. Bearish divergence is seen for key indicators which once again supported a short term bearish bias.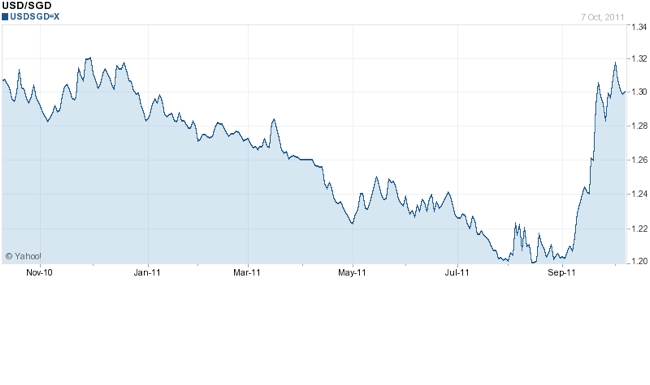 SGD has last weakened against USD compounded by an easing monetary stance by the MAS on a weaker GDP growth outlook.
The pair has last consolidated at the recent high close to 1.32 and now should test support levels at 1.28 and 1.26. Short term buys towards 1.25 will be ideal.
Written by Alan Soon
General disclaimer : The author has based this post on information obtained from sources which he believes to be reliable. He does not make any representation or warranty nor accept any responsibility or liability as to its accuracy, completeness or correctness. This post is not intended to be an offer, or the solicitation of any offer, to buy or sell the securities referred to herein.
Read other related posts:
Follow us on:



Share this article on: