For the earlier part of this week and previous week, the bourses suffered another bearish continuations with some markets hitting multi year lows. Commodities and gold were equally not spared. Despite being viewed as safe haven, Gold suffered one of there worst decline in a week due to a combination of these factors:
1) Strengthening USD against major currencies
2) Fund redemptions to meet increased margin calls for rapid falling valuation in stocks
3) Overbought levels for a much prolonged period – overdue for some needed correction.
Looking at the technical trend of USD Index, bearish divergence are forming against the recent highs achieved closed to 79.0. The next retracement support will be at 77.10.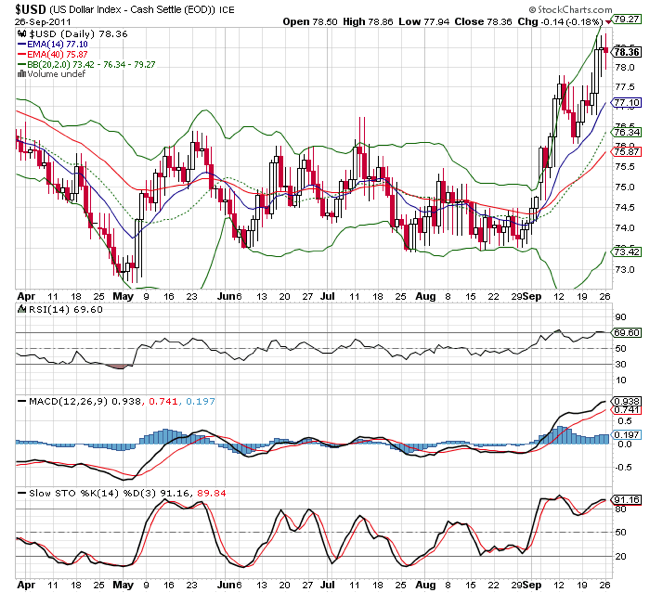 With the possiblity of short term correction of USD strength, aided by increased hope of European leaders coming up with a more feasible rescue plan, there should be some support too cushion further falls of Gold price.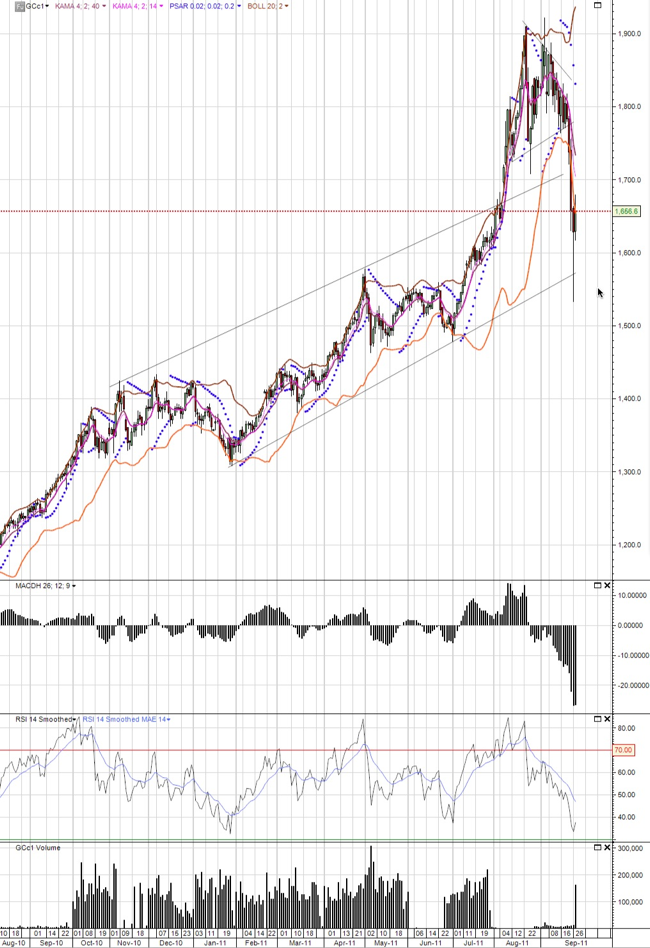 Gold has reached a significant oversold level. and a wedge down target at $1620. Channel support will be at 1580 with near term resistance at 1720.
Other than Gold futures, one can consider SPDR gold shares: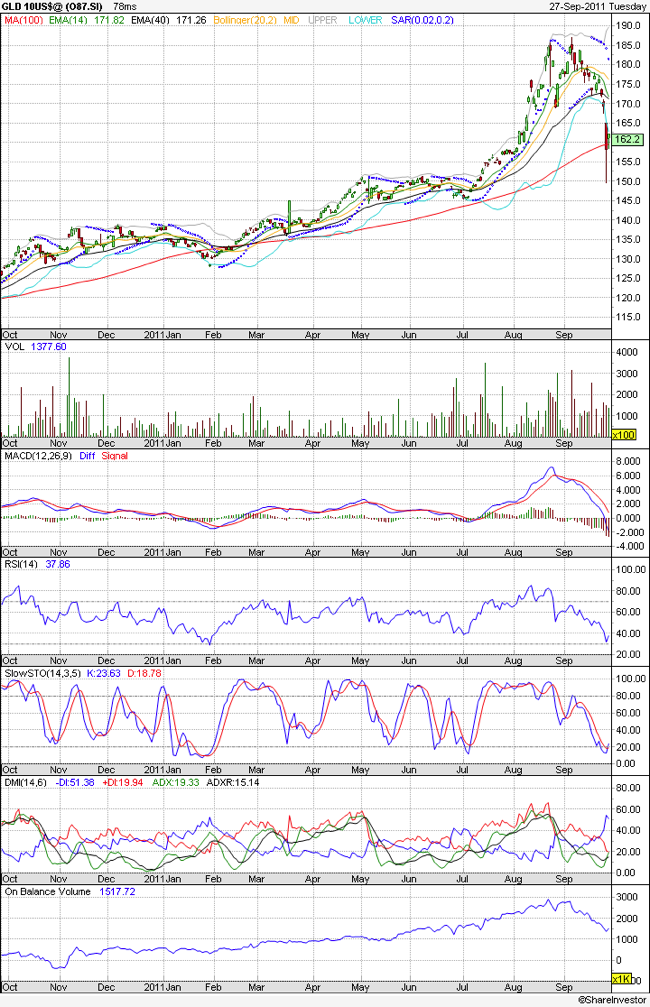 Near term support at 155 with near term target towards 170.
With unsettled Euro-zone issues and uncertainty, Gold is one asset diversification option for most investors and thus there will still be substantial price support for it.
Written by Alan Soon
General disclaimer : The author has based this post on information obtained from sources which he believes to be reliable. He does not make any representation or warranty nor accept any responsibility or liability as to its accuracy, completeness or correctness. This post is not intended to be an offer, or the solicitation of any offer, to buy or sell the securities referred to herein.
Read other related posts:
Follow us on:



Share this article on: