With the recent anxiety over Greece & Italy's increased risk of not meeting their debt obligations with observed increased yield rates of their long term government bonds, there is renewed weakness in most banking stocks throughout the region.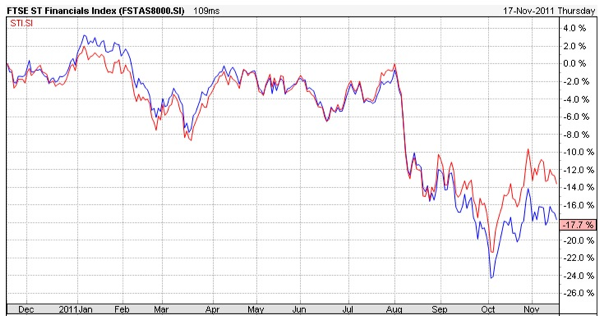 As seen in Singapore, Financial sector is seen to be underperforming against the overall STI as much as 4-8%. This is not readily seen since 52 weeks back.
As one of the largest bank by market capitalization, UOB stock has broken downwards of the consolidation band (17.80 – 21.00). Good accumulation prevails towards the next long term support at $14-15, although near term technical bearishness should curtail any significant price recovery.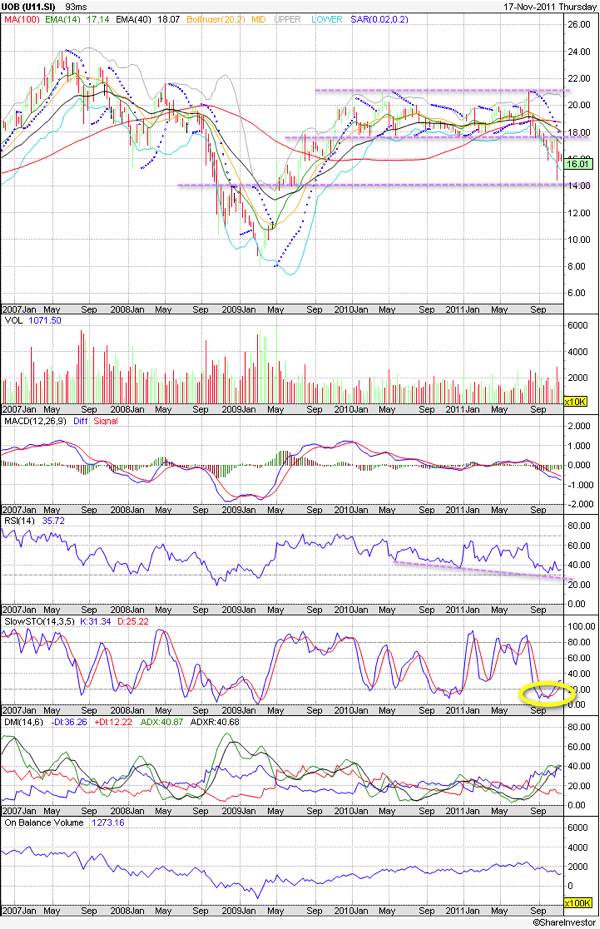 Near term indicators point to some consolidation at oversold levels. Once there is significant good progress in Eurozone, the financial sector should get some short term relief.
Written by Alan Soon
General disclaimer : The author has based this post on information obtained from sources which he believes to be reliable. He does not make any representation or warranty nor accept any responsibility or liability as to its accuracy, completeness or correctness. This post is not intended to be an offer, or the solicitation of any offer, to buy or sell the securities referred to herein.
Read other related posts:
Follow us on:



Share this article on: