Once again, it was a 'red' Monday with all stock markets not spared from the brutal selldowns. Though traditionally, May period is known to most experienced investors as a month of 'short' or 'sell', this time round, the new anxiety and fear is a result of some key economic developments in UK and China.
On Friday  (20th May 2011), Fitch Ratings Friday slashed Greece's credit rating three notches to B+, four steps below investment grade, down from BB+, citing the scale of the challenge the country faces in remaining solvent and repairing its economy.
Subsequently on Monday (23rd May 2011), preliminary data from HSBC Monday showing a decline in China's May purchasing managers index to a 10-month low first added Asian markets  concerns about a slowdown in the world's second-largest economy.
Major World Indices (as at 23rd May 2300hrs +0800):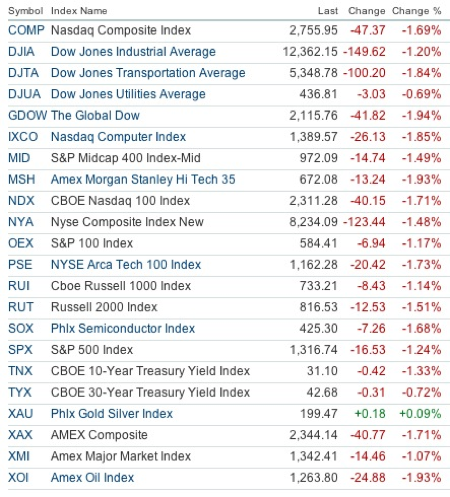 Closing Asian Market Indices (as at 23rd May 2300hrs +0800):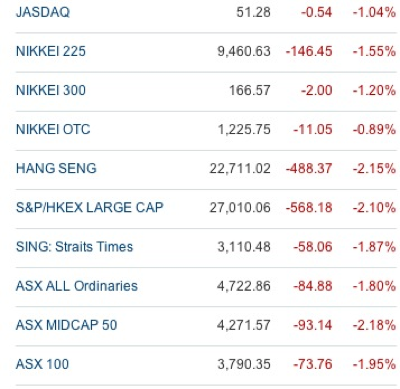 The needed correction for Straits Times Index (STI) is here. 3100 will be tested and if that gives way, 3000 will be the next support point. MACD has turned down with a rising ADX against -DI. Resistance of top channel will be at 3180.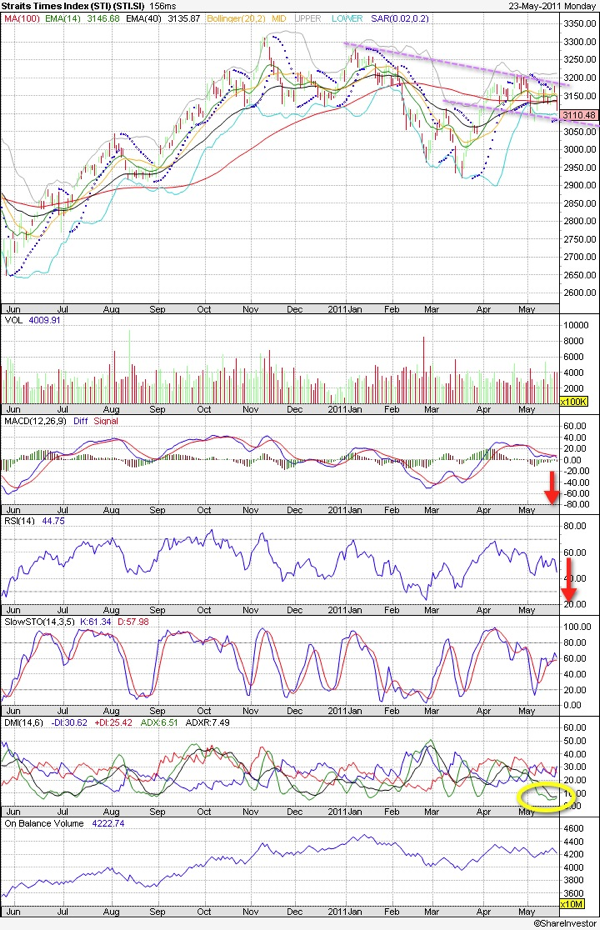 It does not further help with a separate report from China's National Audit Office released last Friday which shared about improper accounting procedures at its parent, state-owned China Cosco Group. This caused a confidence shakedown for all major shipbuilding stocks including Yangzijiang. Its CNY$10 billion of financial assets "may be seen as risky by investors given the reduced confidence in the 'accuracy' of Chinese financial statements.
Cosco stock price has significant volatility since early part of this year. With this negative news, all key MAs support have been breached. $1.80 is next to be tested with a risk to test the next support level at $1.70.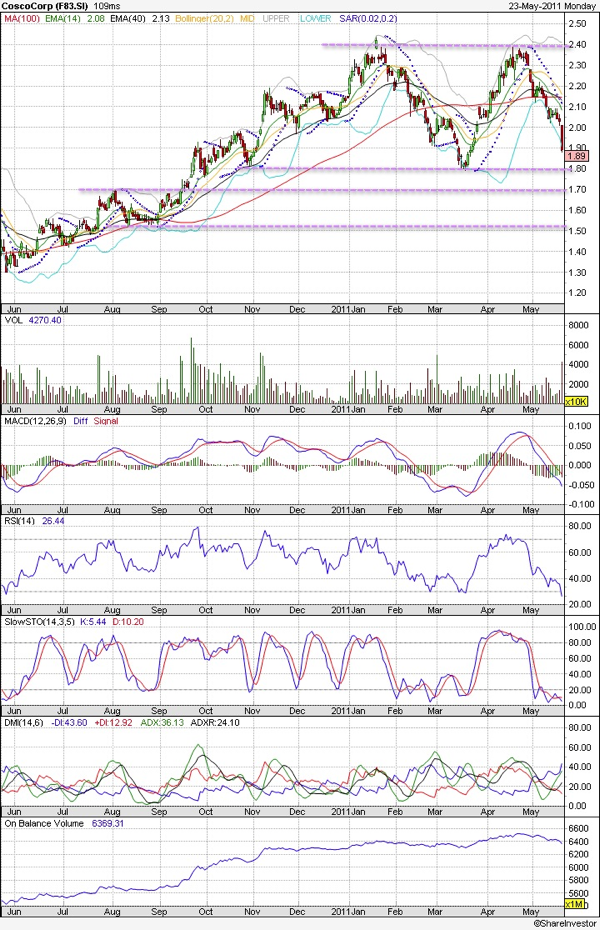 Yangzijiang Shipbuilding is also affected with a gap down on the same day of XD status. $1.72 will be the short term resistance while $1.56 to be tested. With an oversold RSI and long drawn STO at lower band, there could be short reprieve and support and that price. Between Cosco and Yangzijiang, the latter offers greater returns against implied risks.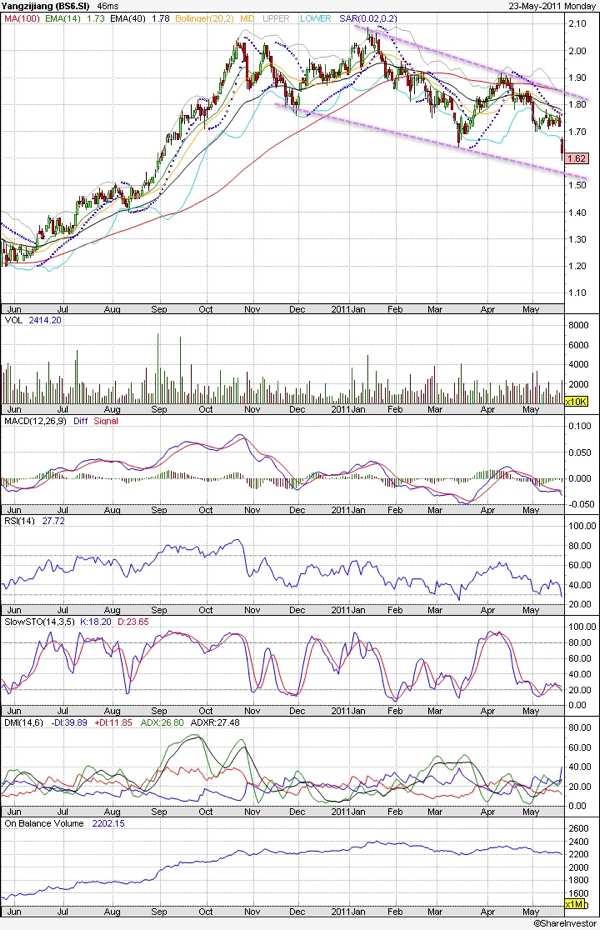 This period should provide good investment opportunities as Europe debt crisis has been greatly anticipated while a cooling China is the needed outcome of the various cooling measures implemented. This knee jerk reaction is once again yet another long awaited correction and consolidation when all stock indices were at or close to their year highs.
But it still pays to be careful and exercise good stop loss positions.
Good luck!
Read other related posts:
Follow us on:



Share this article on: