Singapore stock market was once again sizzling after a Hari Raya holiday break. On the last day of the month, the benchmark Straits Times Index was up 93.37 points to close at 2,885.26. Gainers outnumbered losers 513 to 89. A total of 2.28 billion shares, valued at $2.44 billion, changed hands. The strength in the day volume signify the return of funds. But has the bull returned after a month long break?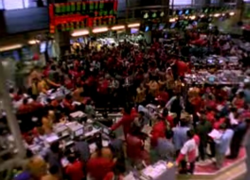 From my earlier post which highlight some value stocks for one to accumulate on any weaknesses. Regional bourses suffered the second gap down and it presented good opportunity to accumulate these on cheap valuation. One should be rewarded with an average return of 4% – 13.3%, a decent gain for a 3 week period.

On technical front, STI has formed a decent low base at the strong resistance at 2680. With today's action, MAs have turn with the price crossing the 14 MA. This signify a decent short term reversal. Aided by reversal of RSI & MACD on oversold levels. Bullish divergences were formed in RSI & OBV.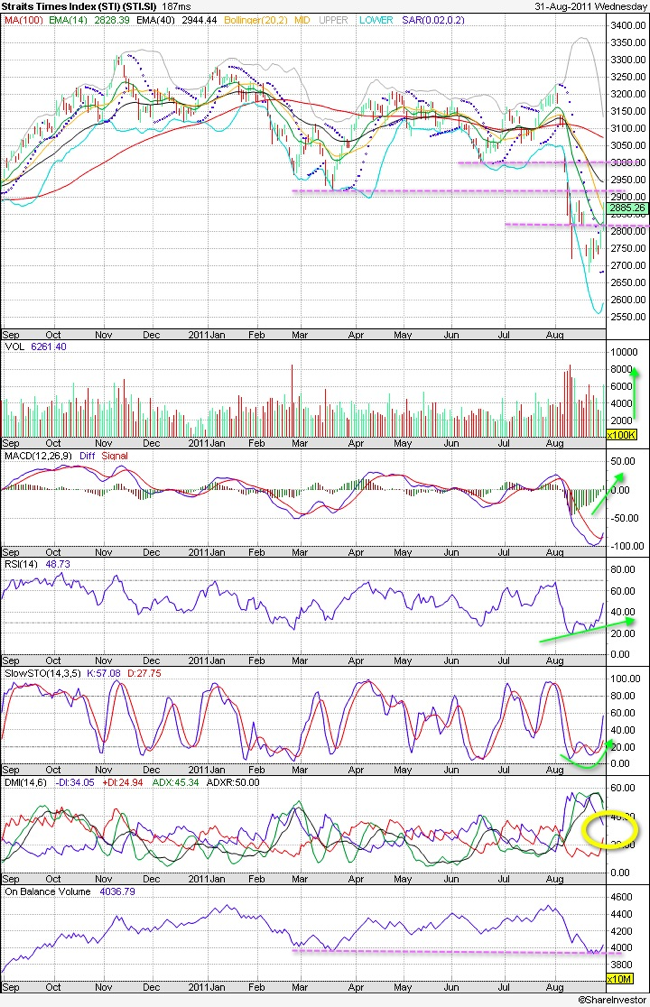 Next 2 resistance levels will be at 2920 and 3000. Personally, it is advisable to take some profit and await the next entrance towards 2760 – 2800. Till then, the regional bourses will still be susceptible to volatile price movements. Have a good buckled up!
Written by Alan Soon
General disclaimer : The author has based this post on information obtained from sources which he believes to be reliable. He does not make any representation or warranty nor accept any responsibility or liability as to its accuracy, completeness or correctness. This post is not intended to be an offer, or the solicitation of any offer, to buy or sell the securities referred to herein.
Read other related posts:
Follow us on:



Share this article on: