KepCorp has always been a blue chip darling since Oct where its stock price has been in uptrend since then from a value of $8.50 to as high as $12.90, representing a return of more than 50% within 6 months. Stock price are well supported by the moving averages and PSAR. Upward channel is still intact. However, when it still looks rosy, there are signs which we need to pay close attention to. There are bearish divergence signs showing in volume, MACD peaks, RSI and weakening ADX.
As such, I would advise to have a cautious stance to take some good profits. Yesterday (26th April), when KepCorp goes XA (1 for 10 shares and $0.26 dividend), it is anticipated that share price should correct  to take this into account. Based on the today (27th April) closing price of $12.00, the premium to price with dilution is around $0.50 which indicate funds willingness to invest for longer term basis.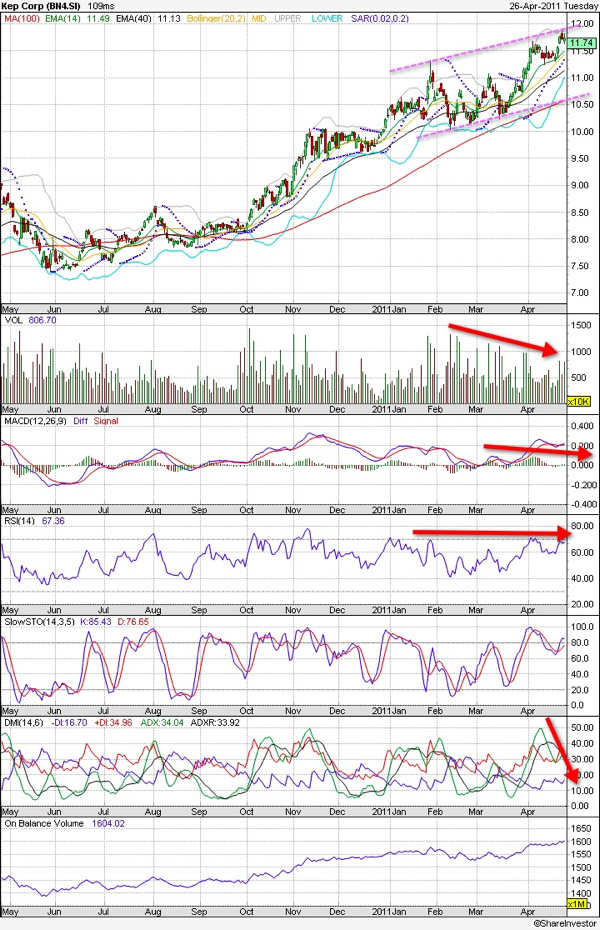 Analysing the trade volume distribution, funds are still readily supporting the prices while smaller investors are cashing out & having some profit taking.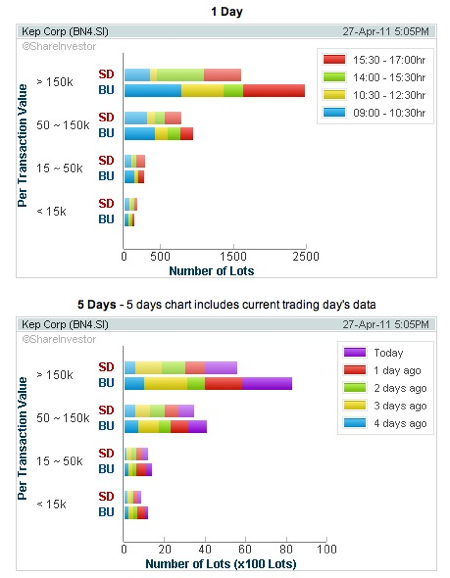 That said, it pays to be prudent when the Straits Times Index (STI) are already towards the highs and in overbought zones.
Read other related posts:

Follow us on:



Share this article on: