Yangzijiang Shipbuilding (BS6) reported a 14% YoY rise in revenue to RMB3.05b and a 63% increase in net profit to RMB954.9m in 1Q11.The boost in net profit was mainly contributed by an increase in gross profit margin (27% in 1Q11 vs 23% in 1Q10) and higher other gains comprising mainly foreign exchange gains.
17 vessels were delivered in 1Q11, while the group secured 14 effective contracts worth US$512.3m over the same period. This brings Yangzijiang Shipbuilding (BS6)'s order book to US$5.38b, comprising 131 vessels.
Yangzijiang Shipbuilding (BS6) has been in a long consolidation phase since Nov 2010 within a horizontal channel between $1.75 – $2.05. Currently, it is consolidating in a downward wedge with immediate resistance and $1.90. Support will be towards $1.75. No visible trending as revealed by the flat ADX.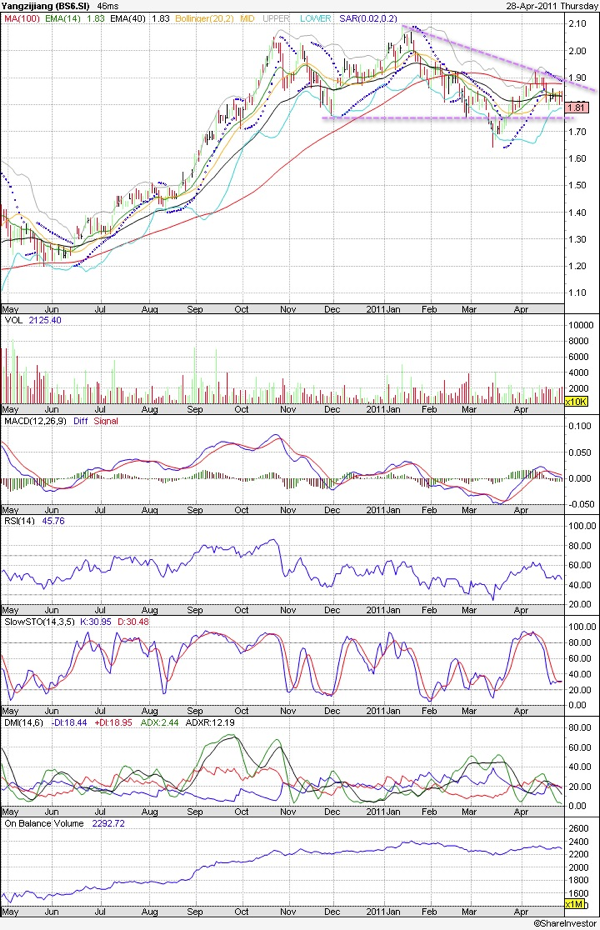 Significant transactions for the days are showing interest in the funds managers with exceptional off loading happening today with signs of off loading either to square positions after the announcement of results or to take some quick profits.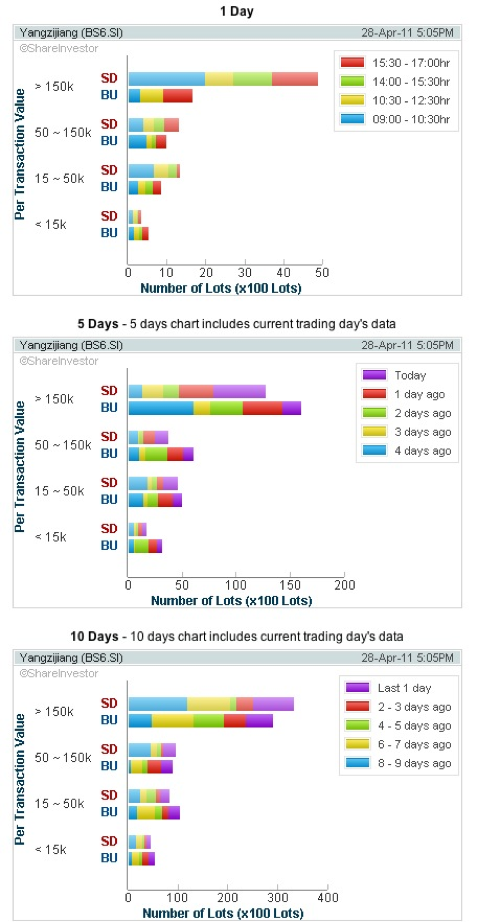 OCBC has a target price of $2.36 with DMG having a target of $2.30, of which they represent an upside potential of around 30%. Keep a watch out once the price breaks out of consolidation and start your accumulation.
Read other related posts:
Follow us on:



Share this article on: