On Friday 2nd Sept, U.S. Labor Department reported no job growth in the nation last month, pressuring energy demand forecasts and prices even as a tropical storm in the Gulf of Mexico prompted precautionary rig evacuations.
The Labor Department reported payrolls were unchanged on the month, while the jobless rate held at 9.1%, as the first downgrade of the country's credit, political bickering over the U.S. budget and worries about European debt had companies and consumers alike curbing expenditures. Payrolls had the weakest reading since September 2010, the Labor Department said today in Washington.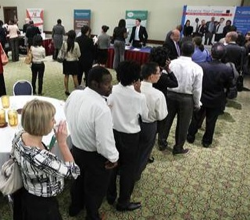 US stocks tumbled 2 per cent on Friday after data.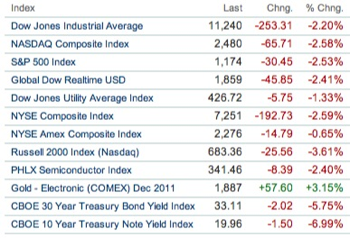 On the technical front for Nasdaq Composite, fork has formed a near term strong support ay 2340. Strong support turned strong resistance at 2600 which held strong despite the past 1 week rally. Stocks rebounded on strong oversold indicators turning up with a slight bullish divergence forming at STO. Nevertheless, the near term trend is still bullish and value hunters should emerge once again closer to 2400.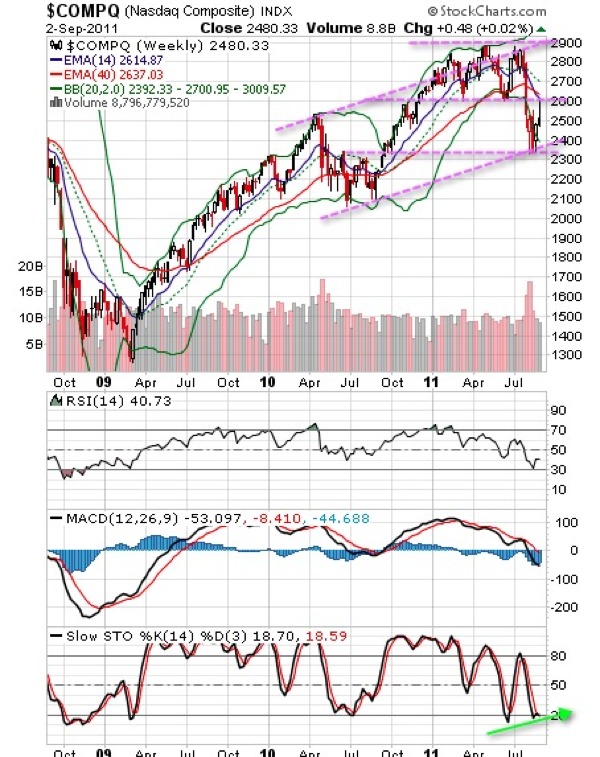 Written by Alan Soon
General disclaimer : The author has based this post on information obtained from sources which he believes to be reliable. He does not make any representation or warranty nor accept any responsibility or liability as to its accuracy, completeness or correctness. This post is not intended to be an offer, or the solicitation of any offer, to buy or sell the securities referred to herein.
Read other related posts:
Follow us on:



Share this article on: