As of last week, world crude oil prices have dropped to the lowest price in eight months after U.S. stockpiles unexpectedly increased and a report signaled China's manufacturing will shrink in Jun 2012. At one stage, oil fell nearly $3 on Thurs (21 Jun) to dip below $80 for the first time since October 2011.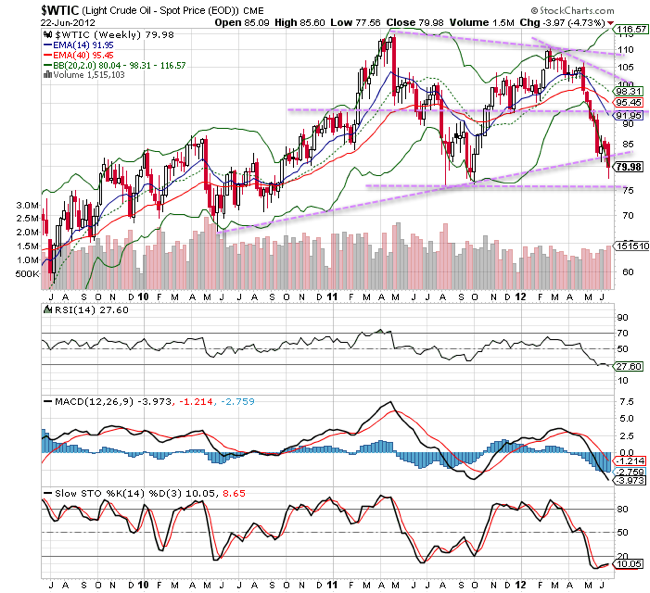 Typically, oil price is prone to correction when world economy slows. This will result in oil sensitive stocks to correct likewise. One such sector is Offshore & Marine. Though there are substantial number of jack-up and semi submersible rigs which still needs to be replaced, oil producers might consider pulling back capital expenditure on oil rigs if oil prices drop to below US$70 per barrel or towards that.
Some analysts estimate the break even cost is US$40 per barrel for jackup rigs producing oil at waters less than 500 metres deep, while semi-submersible rigs producing oil from deeper waters will cost between US$75 and US$80 per barrel.
For Singapore's two main oil rig builders are Keppel Corp and SembMarine. For both stocks, they are resilient in the current oil prices correction. Even though the oil prices are going down close to past 2 periods of low (i.e. Oct 2011, Jun/Jul 2010), their stock prices have not seen their lows depicted in similar periods. Investors are still assured of the string of orders for oil rigs that already ensures profitability until 2015.
For KepCorp, current key resistance is at $9.50 while downward resistance channel pt will be at $11.50.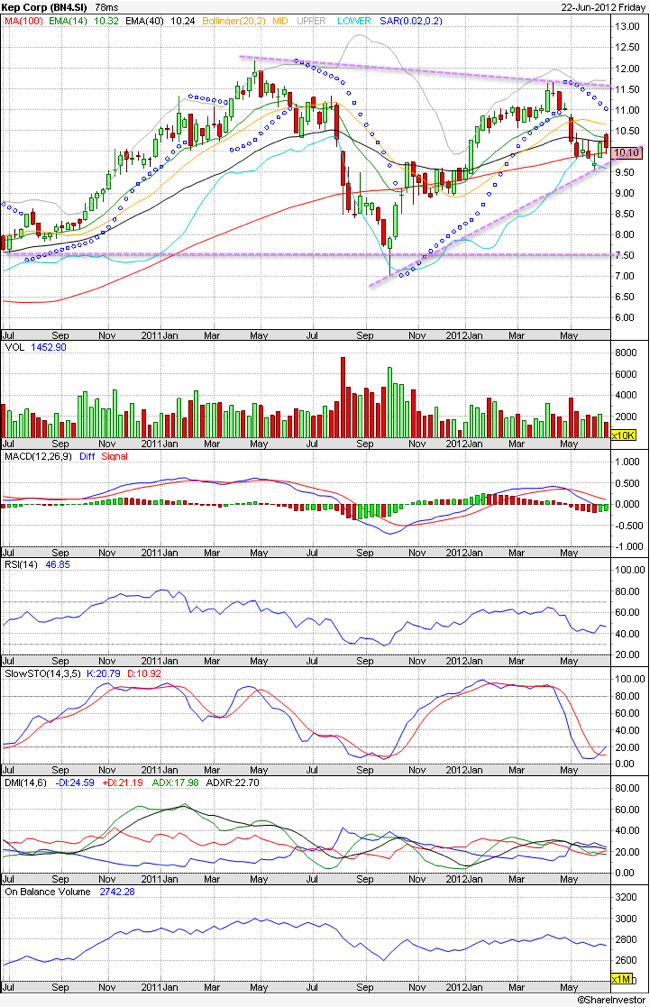 For SembMarine, support channel has eased and the next key support will be towards $4.20 while the downward resistance channel pt will be at $5.20.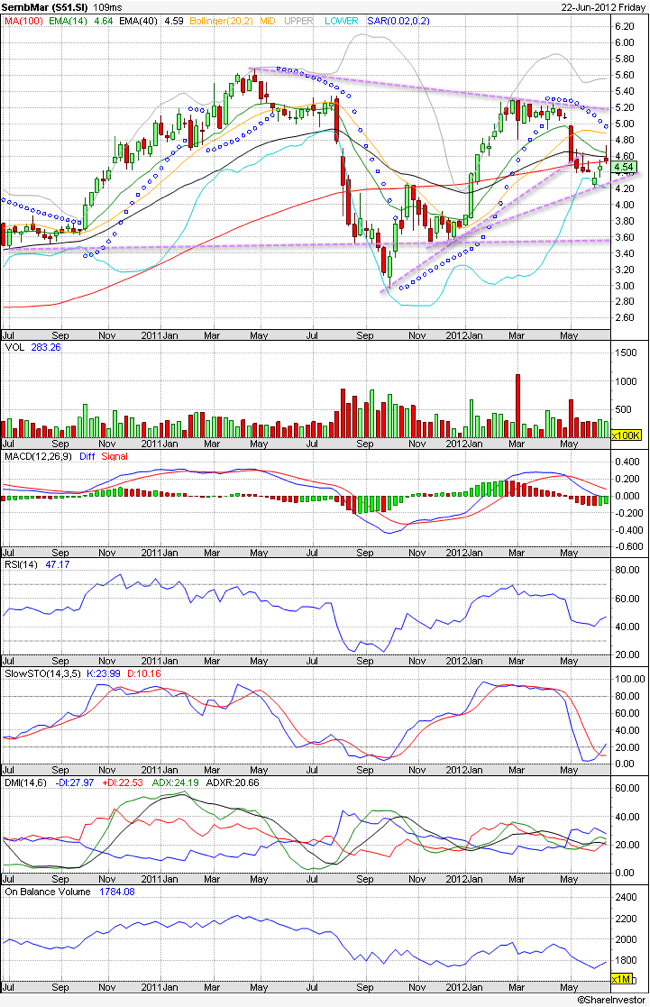 Looking at the fundamentals for both KepCorp and SembMarine, KepCorp is preferred on its cheaper valuation while SembCorp over its future revenue growth.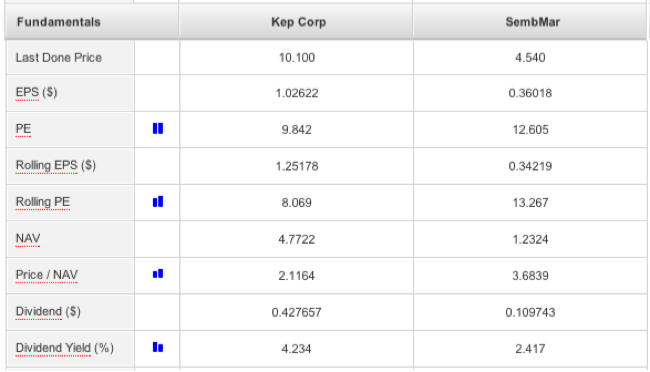 Nevertheless, do keep a close watch on the current oil prices as they are already on oversold level. If the oil prices stabilizes or recover, these two stocks will be among the very first few to recover significantly.
Read other related posts:
General disclaimer : The author has based this post on information obtained from sources which he believes to be reliable. He does not make any representation or warranty nor accept any responsibility or liability as to its accuracy, completeness or correctness. This post is not intended to be an offer, or the solicitation of any offer, to buy or sell the securities referred to herein.
Follow us on:



Share this article on: