It was 1.5 years since I have switched from the 15″ Macbook Pro for the more portable Macbook Air. But today, I am glad that I have made the return to the new 15″ MacBook Pro.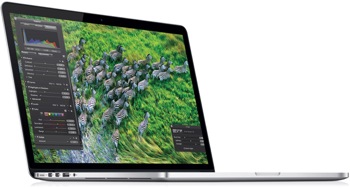 At 2012 Apple's WWDC keynote event, the morning's major hardware announcement was a radically-revised 15″ MacBook Pro. The Retina MacBook Pro has been in high demand since its introduction during the keynote of Apple's Worldwide Developers Conference earlier last month, with shipping estimates slipping to 2-3 weeks within hours of launch before settling at 3-4 weeks a day later.
Like a MacBook Air, the new model sacrifices the hard disk, DVD burner and other venerable technologies in favor of a more portable design. But it also retains the Pro line's traditional emphasis on potent features such as fast processors and graphics. And its new Retina display is the most advanced screen that anyone's ever built into a laptop.
After 2 weeks of wait, my customized version of the Retina MacBook Pro arrived.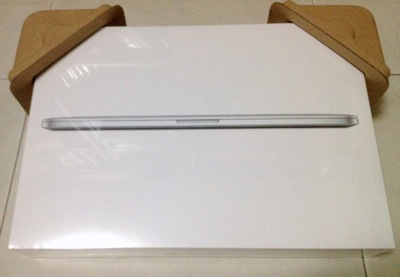 The usual straightforward packaging with the basic accessories & kit: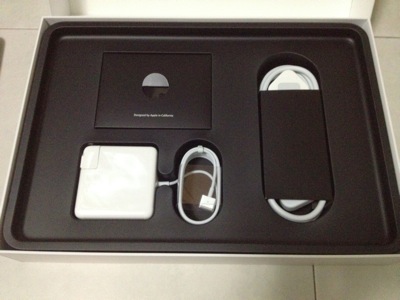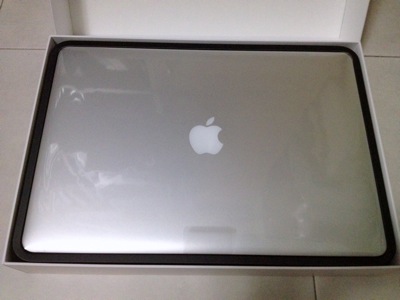 Aesthetically, the Retina MacBook Pro is a close cousin of its predecessors, sporting the basic handsome industrial design that Apple has been refining since 2008, with the same aluminum unibody case, oversized touchpad, backlit keyboard and other familiar features. There is, however, substantially less of it. Changes such as eliminating the DVD burner and hard drive let Apple make the new model 25 percent thinner and 20 percent lighter than the older-style 15″ model that remains in the lineup.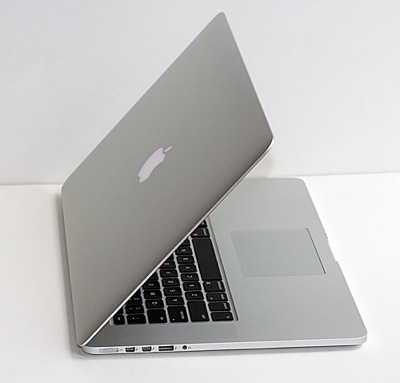 Though, unlikely I will use the HDMI port, this is certainly a bonus port for those who are projecting out to the standard displays out there instead of the thunderbolt enabled displays.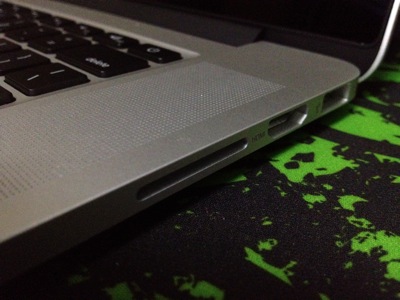 Having 2 thunderbolt ports are great with no worries if the connected device do not have another one for daisy chain connection purpose.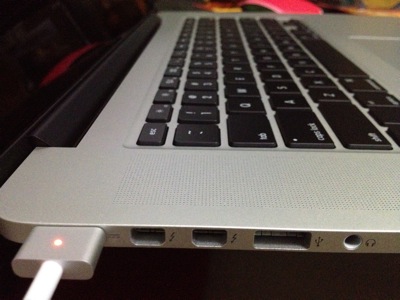 In order to slim down the depth of the machine, Apple has created the new Mag2 power interface. Fortunately, I can readily obtain the convertor so that I can still connect it to my older power adaptors and my Thunderbolt display.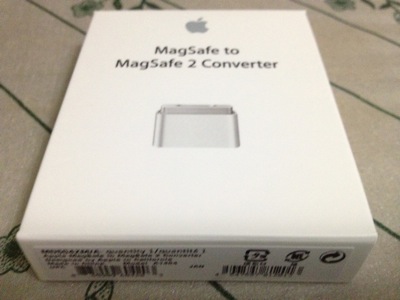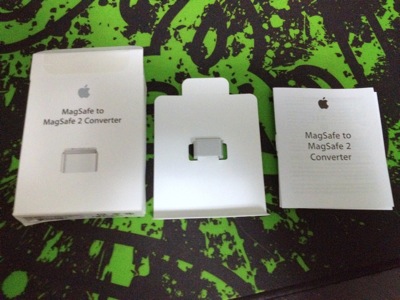 The next-generation 15-inch Retina MacBook Pro can be summarized as:
-Quad-core i5 or i7 up to 2.7GHz, or 3.7GHz with Turbo Boost
-Up to 16GB 1600MHz RAM
-GeForce GT 650M
-Up to 768GB flash storage
-Up to 7 hours battery life with 30 days standby time
-SD card slot, HDMI, USB 3 and 2 (x2), MagSafe 2, Thunderbolt (x2), headphone jack, FaceTime camera, dual mics
After a weekend of usage, I can readily conclude my preliminary assessment of this workstation powerhouse.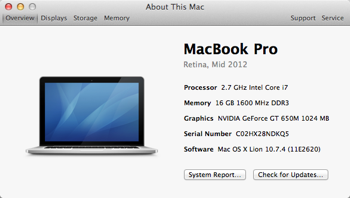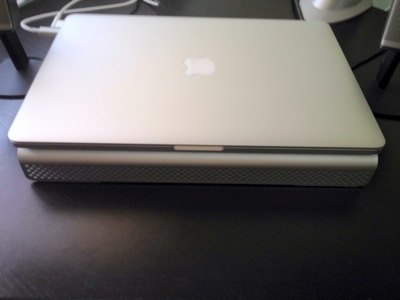 Pros
a. Such an engineering feat to pack such high end specs into a robust aluminum unibody. It is still a marvel to see it almost as thin as the tapering end of the Macbook Air 13″. Such hard core specs should last for a year before the mainstream catches up.
b. The needed USB 3.0 which is missing from the all earlier models.
c. The so called 'Asymmetrical fans' are very quiet even when I am operating the macbook for hours under closed room environment without any air conditioning. Temperature around the wrist area & trackpad is very tolerable, which is only slightly hotter than my earlier Macbook Air. But considering it is running on a much higher processor & dedicated GPU!
d. The needed 512gb SSD. Personally, a 256gb drive is rather restrictive even for a person like me who readily makes use of cloud storage. But I can say, the read-write speeds have improved significantly. Even the full backup time has reduced by 30%.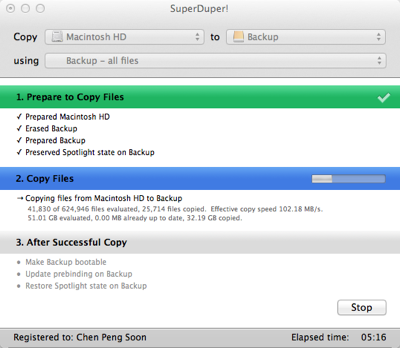 e. Dedicated GPU is marvelous – 40% reduction in video conversion time and I am now able to run my Diablo 3 at full 2550×1800 fullscreen! My previous Macbook Air cannot even hit a decent 20fps on a 1024×768.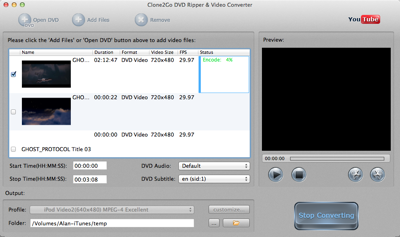 f. Battery life is decent for regular activities at the cafe without any charging – appx 6 hours (non graphics intensive usage)
g. Retina Display – I can imagine my whole Thunderbolt display (27″) packed into a 15″ monitor without any loss of clarity or suffer pixelations. One would look at other laptop screens differently thereafter.
h. Mountain Lion upgrade will be free for purchases made on/after 11th Jun 2012.
j. More ram to allocate for Windows 7 virtualizations through Parallels. Developer can work in multi environments without system limitations.
Cons
a. Though it is still pretty portable for me at the weight of 2kg, I would prefer a lesser weight of 1.6kg. Definitely a need for me to get use to the transition from the Macbook Air.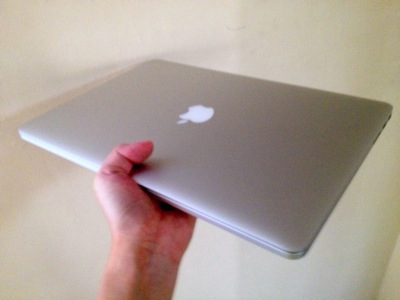 b. Should have thunderbolt ports at both sides of the macbook
c. Most apps are still not Retina Display ready or designed for the new hardware. E.g. Google Chrome (though can use the beta version – Canary).
d. Costly, and I seriously doubt Apple will lower the prices for this series as this could be the next cash-cow next to their iPhones.
Read other related posts:
Follow us on:



Share this article on: