This is the last sector of my special focus analysis on stock picks during market bottom – Offshore & Marine (O&M) stocks.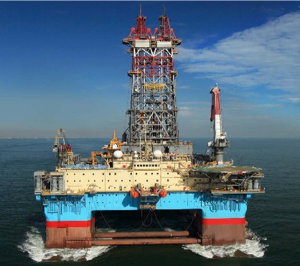 O&M sector has great volatility due to high dependencies on economic activities & prices of oil. Thus it is important to focus on good Offshore & Marine (O&M) companies with big market capitalization. 5 stocks in particular are identified with good market liquidity : Keppel Corp, SembMarine, Yangzijiang, NOL and Cosco Corp.
The most valued play will be NOL with lowest PE and the largest gap from its 52 weeks high, followed by Cosco Corp.
By the most book to order contracts till date, Keppel Corp and SembMarine have the larger muscle to ride through any further rough waters. Keppel Corp looks to be more attractive fundamentally vs SembMarine with a lower. PE and Price/NAV. The former also provides a higher dividend yield of appx 3.9% p.a.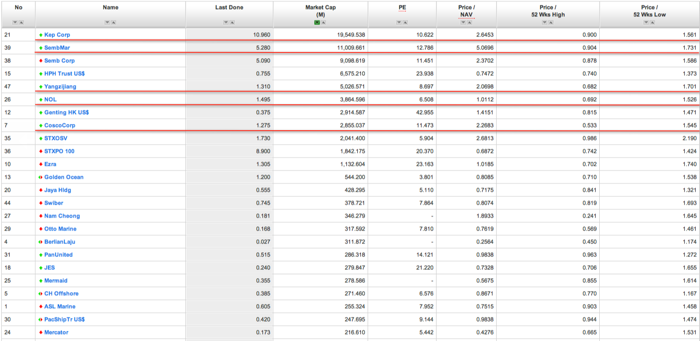 NOL has demonstrated impressive price bottoming and reversal as seen with the 'handle & bowl' formation with technical price target at $1.56. Mid term recovery target should be towards $1.78 with a decent entry price at $1.30-$1.40 in any upcoming price correction. $1.20 should offer a strong support for the recovery reversal. OBV has seen consistent uptrend as early as Sept 2011.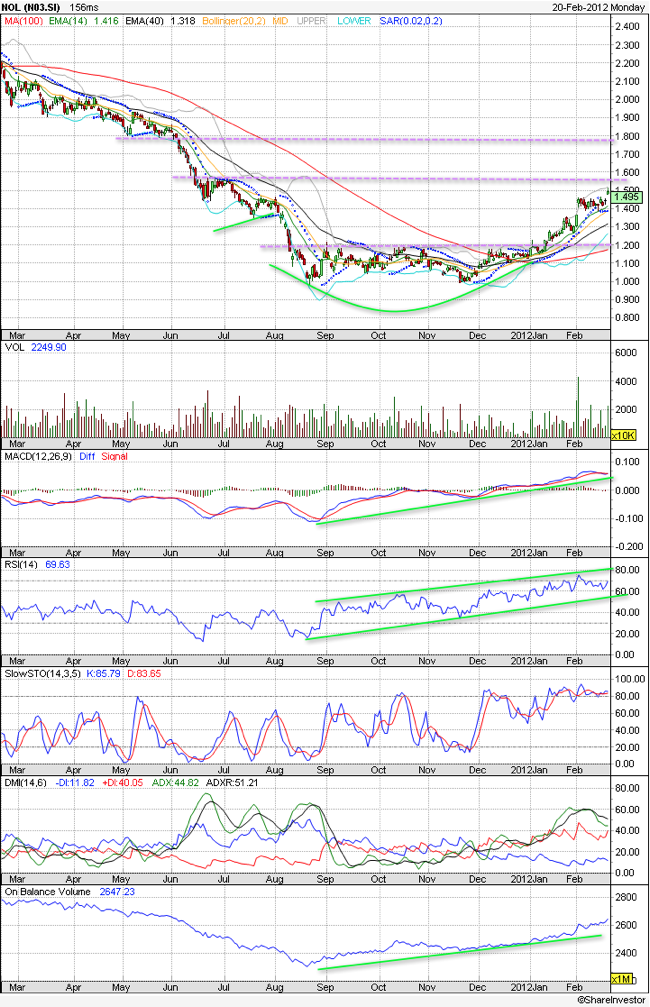 In contrast, Keppel Corp price is undergoing some consolidation after a good HSH reversal. Mid term recovery should be towards $12. With technicals showing some degree of bearish divergence, prices are due for some correction before resuming its upwards movement. Strong mid term support will be at $9.8 and mid term immediate resistance at $11.40.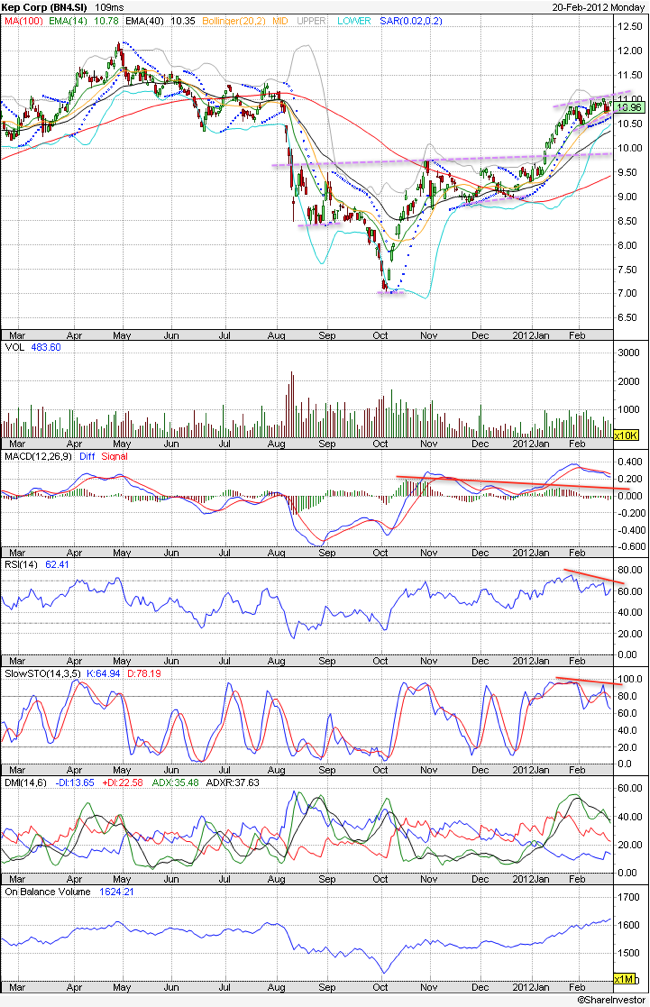 Read other related posts:
General disclaimer : The author has based this post on information obtained from sources which he believes to be reliable. He does not make any representation or warranty nor accept any responsibility or liability as to its accuracy, completeness or correctness. This post is not intended to be an offer, or the solicitation of any offer, to buy or sell the securities referred to herein.
Follow us on:



Share this article on: