In my earlier post (Banking Stocks), we look at the banking sector which is will be the first few to move during a market recovery from multi year lows. For this post, we look at the other potential sector – Commodities.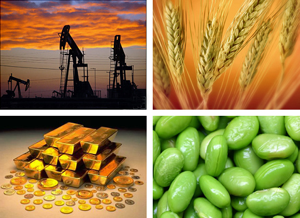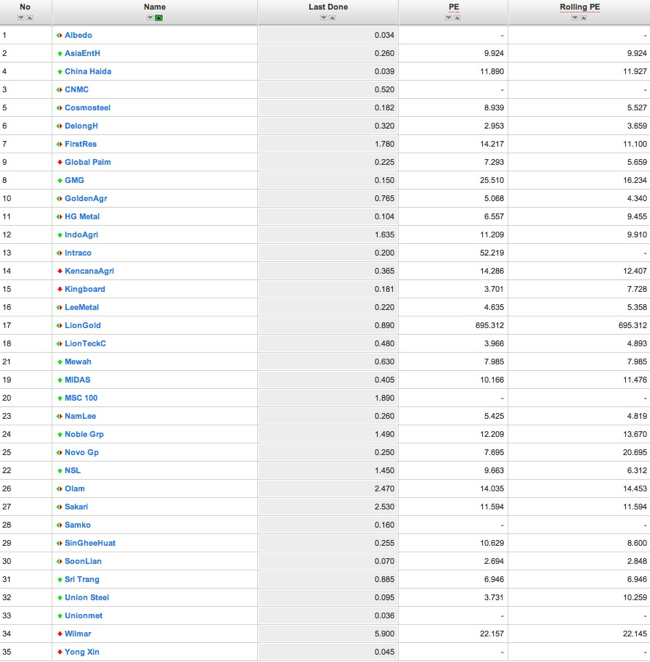 For relatively cheaper valuation commodity stocks, we have Golden Agri, Sakari, Noble Group with good liquidity and strong forward PEs.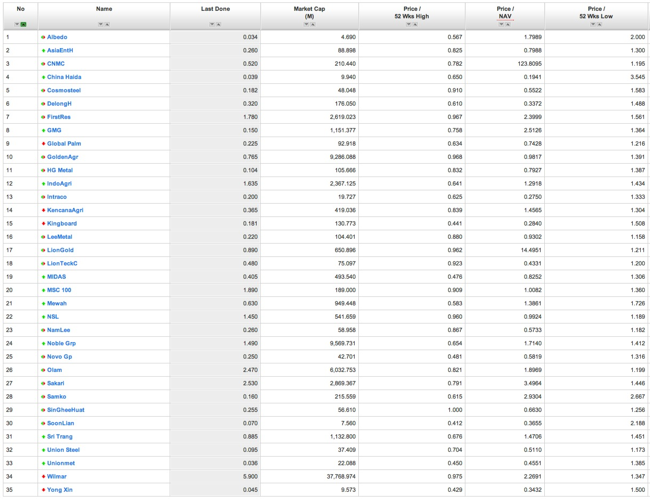 However, Golden Agri seems to have come close to its 52 weeks high. Though for the past 2 months, Noble Group stock price has recovered to some extent, it is still a good 40% from its 52 weeks high.
Technical wise, Golden Agri is in an upward trending band. Near term support will be at 0.75 with cut loss level below 0.72. Overbought status is easing and near term rebound should be insight. Upward trend for OBV has reiterated strength in stock accumulation by funds.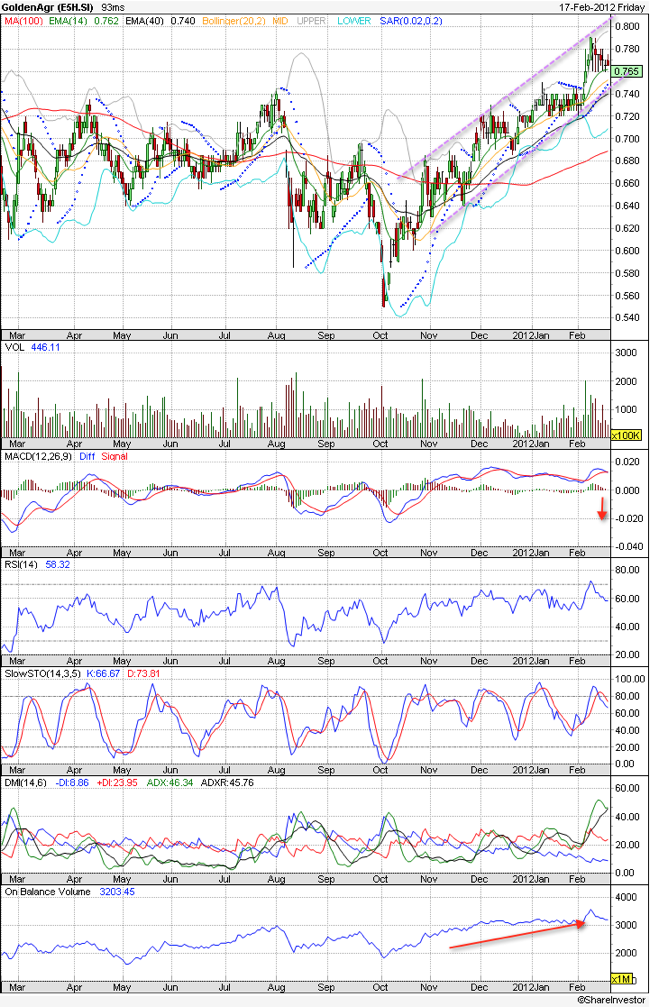 Interestingly, funds are moving into Noble Group towards early Jan 2012 as seen in its OBV. This has encouraged its stock price to reverse and breakout from its downtrend ever since late May 2011. $1.3 – $1.4 should provide good entry for mid term target towards $1.7. Volume picked up since Q4 2011. Any near term consolidation (as seen it the weakening of MACD) should be considered for opportunistic entry.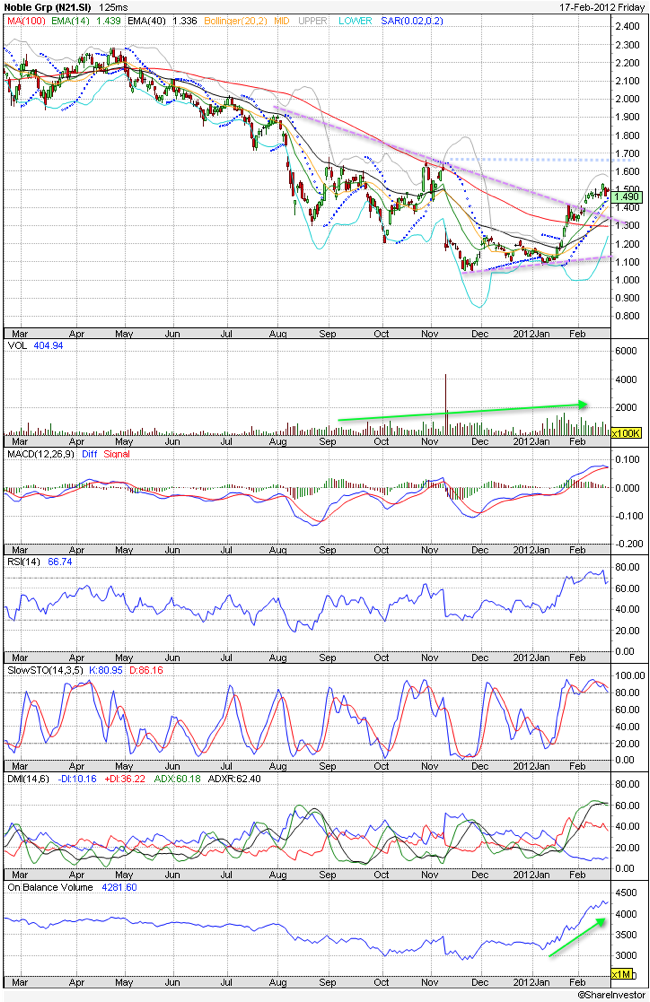 Read other related posts:
General disclaimer : The author has based this post on information obtained from sources which he believes to be reliable. He does not make any representation or warranty nor accept any responsibility or liability as to its accuracy, completeness or correctness. This post is not intended to be an offer, or the solicitation of any offer, to buy or sell the securities referred to herein.
Follow us on:



Share this article on: