With a history from 1960s, Mak's Noodle has been establishing its famed noodle business in HK with several stores along Olympian City, China Hong Kong City, Causeway Bay and Jordan, and even one in Macau. Since Jul 2015, they have partnered with Asia Gourmet to open the very first store out of Hong Kong and it is along the famous shopping street of Singapore – Centrepoint at Orchard Road.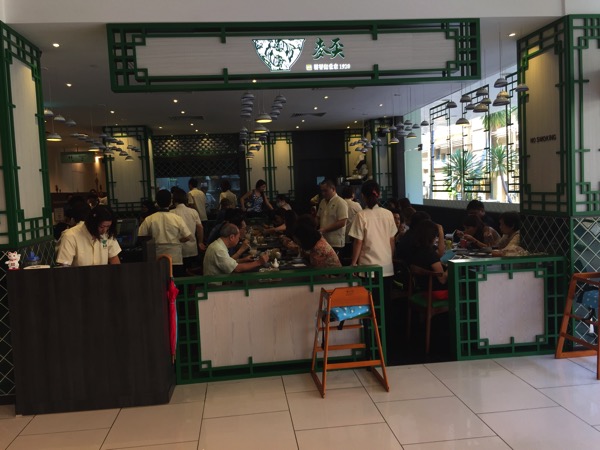 Mak's Noodle restaurant offers no frill menu focusing on their very best – Noodles. That said, it does offer a variety of assortments with the handmade noodles. Be prepared for a queue since the open concept restaurant has limited seating area. The overall setup does give the customer a homely Hong Kong Yam Cha (teahouse) feel. Service was excellent by well Cantonese speaking waitresses.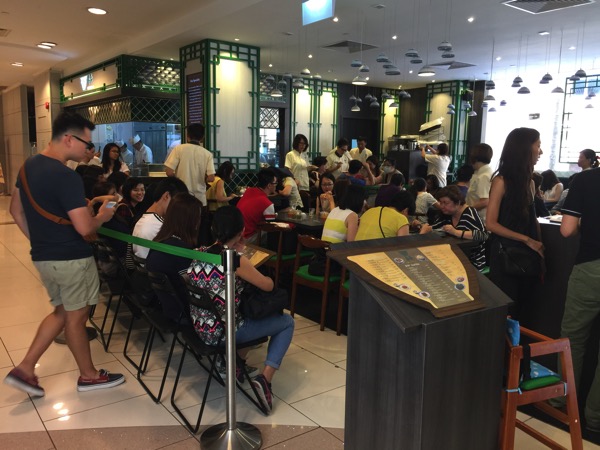 All the food preparations can well be observed while you are in the queue. Pretty small kitchen footprint but sufficient since they are largely providing noodle based offerings.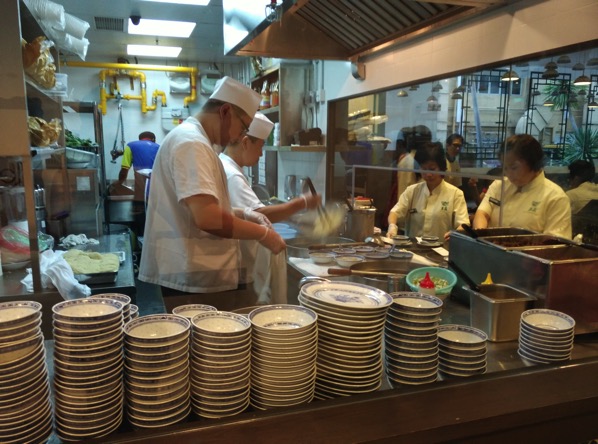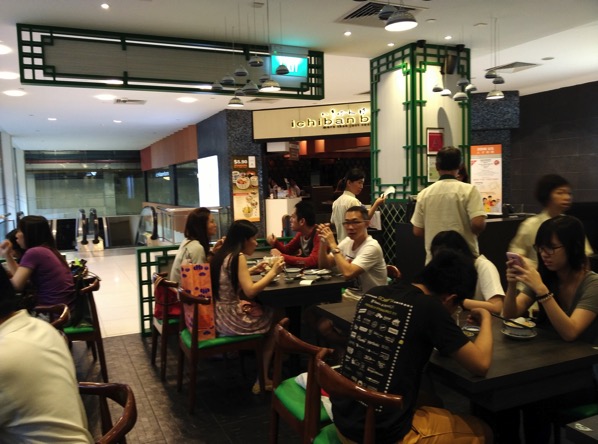 Even the lightings were made with traditional noodle bowls!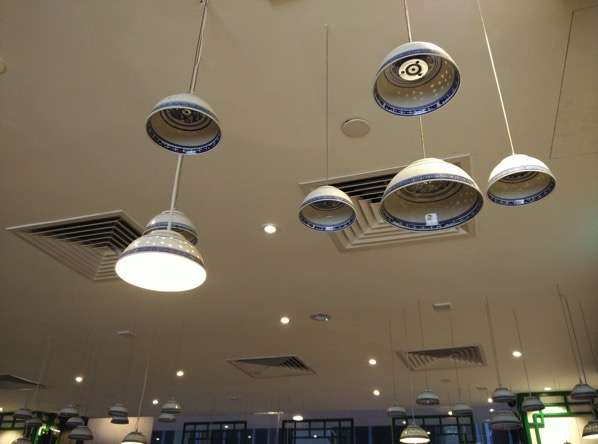 The food menu primarily focuses on their famed noodles. The noodle dishes can be served in 'Tossed' or Soup based.For now, the sides offered is pretty limited.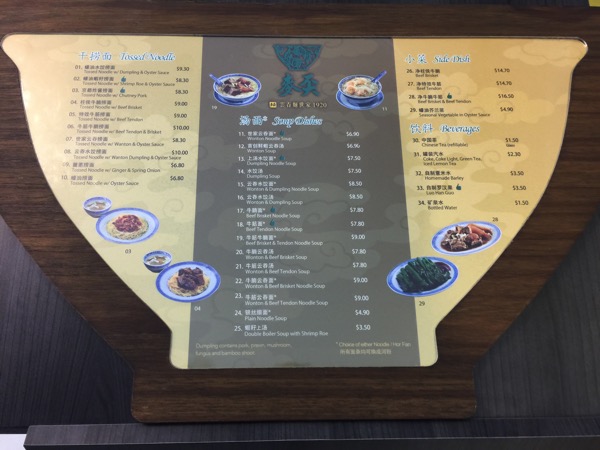 Interesting, one can access all the basic cutlery within the drawers at either side of the dining table.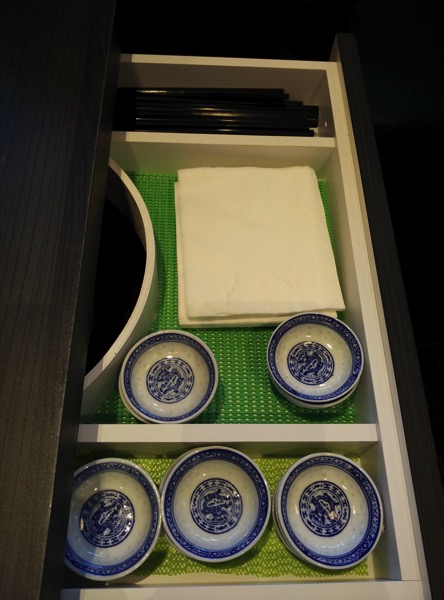 We tried the Kai Lan in Oyster sauce (S$4.90), served in the standard Hong Kong style with the sauce at the side. If you like those crunchy and juicy fibres, this is the dish to go for.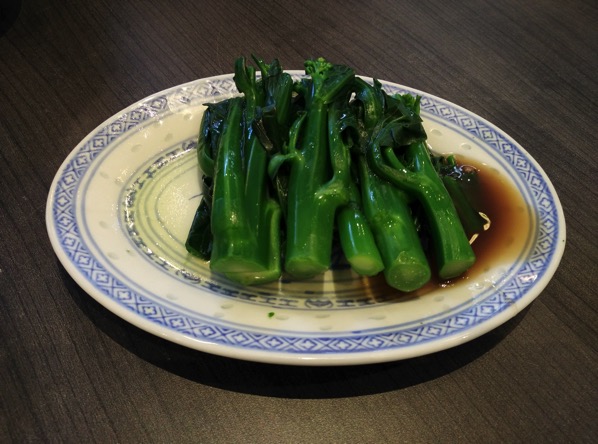 For the Wanton Soup Noodle (S$6.90), this is one signature dish you should try. The wholesome and succulent wantons go very well with the blended Chinese chilli sauce. The springy fine noodles was impressive, not may restaurant you can find such good quality crunchy noodles in Singapore. The noodles also do not soak up the soup base unnecessarily like the normal yellow noodles. The soup base was clear and light and the overall taste with the noodles and wanton was just right. For ladies, the small portion (3 mouthfuls) should be a delight.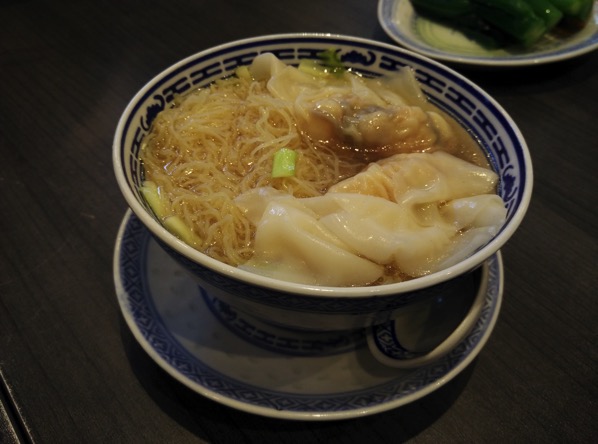 Using the same noodles and soup base, the Beef Brisket noodles (S$9) offer meat lovers yet another savoury experience. The meat is well braised without too overpowering spices.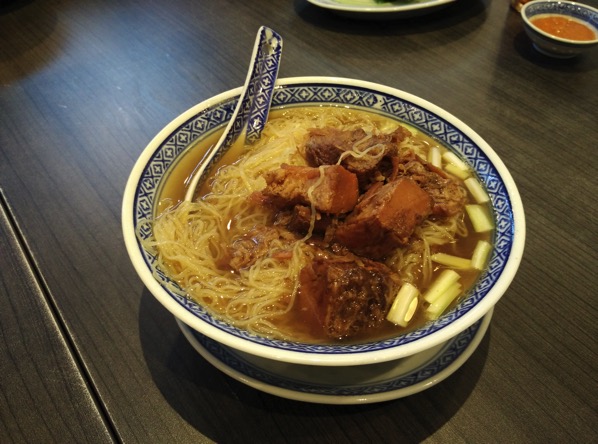 Personally, I felt the sauce with the Chutney pork noodle set (S$8.30 – Zha Jiang mian) was too little. Perhaps their focus is for eaters to savour more on their handmade noodles more than the accompanying assortments.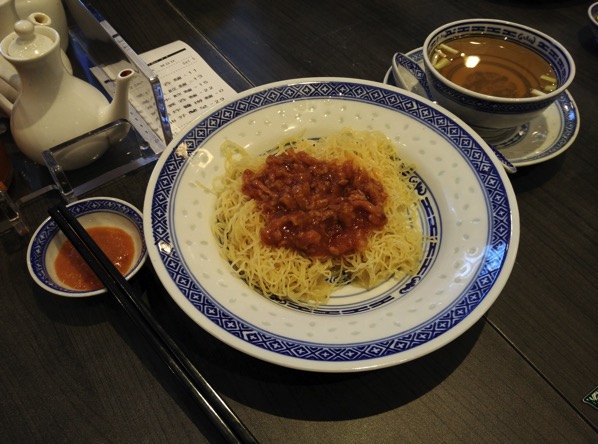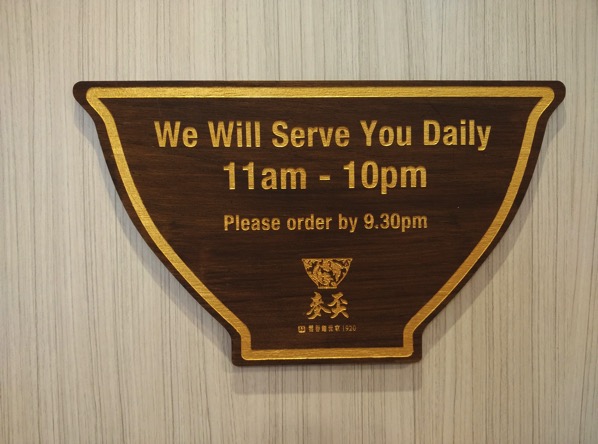 Overall Rating (1 – lowest/worst, 5 – highest/very good):
a. Location : 5 – Located within Centrepoint shopping mall along Orchard shopping street. 5mins walk from Somerset MRT station.
b. Food : 3 – Focus on their noodles dishes, variety very limited.
c. Service : 4 – Friendly & prompt.
d. Ambience & Setup : 3 : Simple, uncluttered. Feels like a traditional HK teahouse
e. Price : 2 – Small portions and pretty expensive. But worth an occasional try for a much needed noodle fix.
Restaurant details:
Location : No. 176 Orchard Road, #01-63/64 The Centrepoint, Singapore (238843)
Tel : +65 6235 5778
Operating Hours : 11am – 10pm
Website : maksnoodle.sg
Read other related posts:
Follow us on:



Share this article on: