YOUNGS is nestled at the fringe of an upcoming development at The Oval, with unused dilapidated colonial houses, serving modern European cuisine. It is run by the Pentagon Group, which is wholly-owned by Tee Tree Investments. Chef Cheng studied at New York's International Culinary Center, specialising in classic French techniques, and explains that the concept at YOUNGS was inspired by "the rich drinking and dining culture in Europe where the centrepiece of social gatherings are good drinks and good food."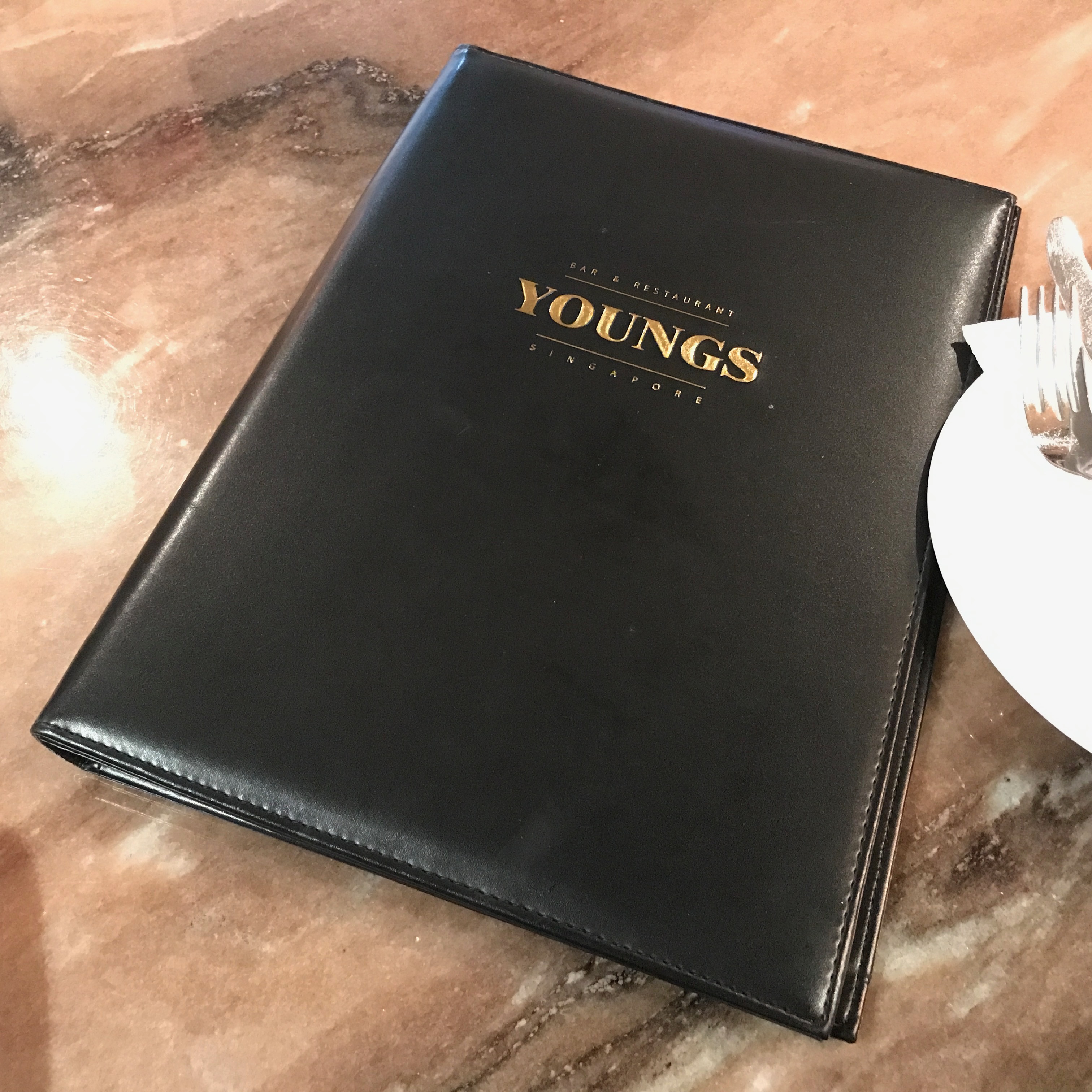 Upon exiting Tampines Expressway (TPE) at Seletar Aerospace Park, one will not miss the big YOUNGS signboard at left of the main road.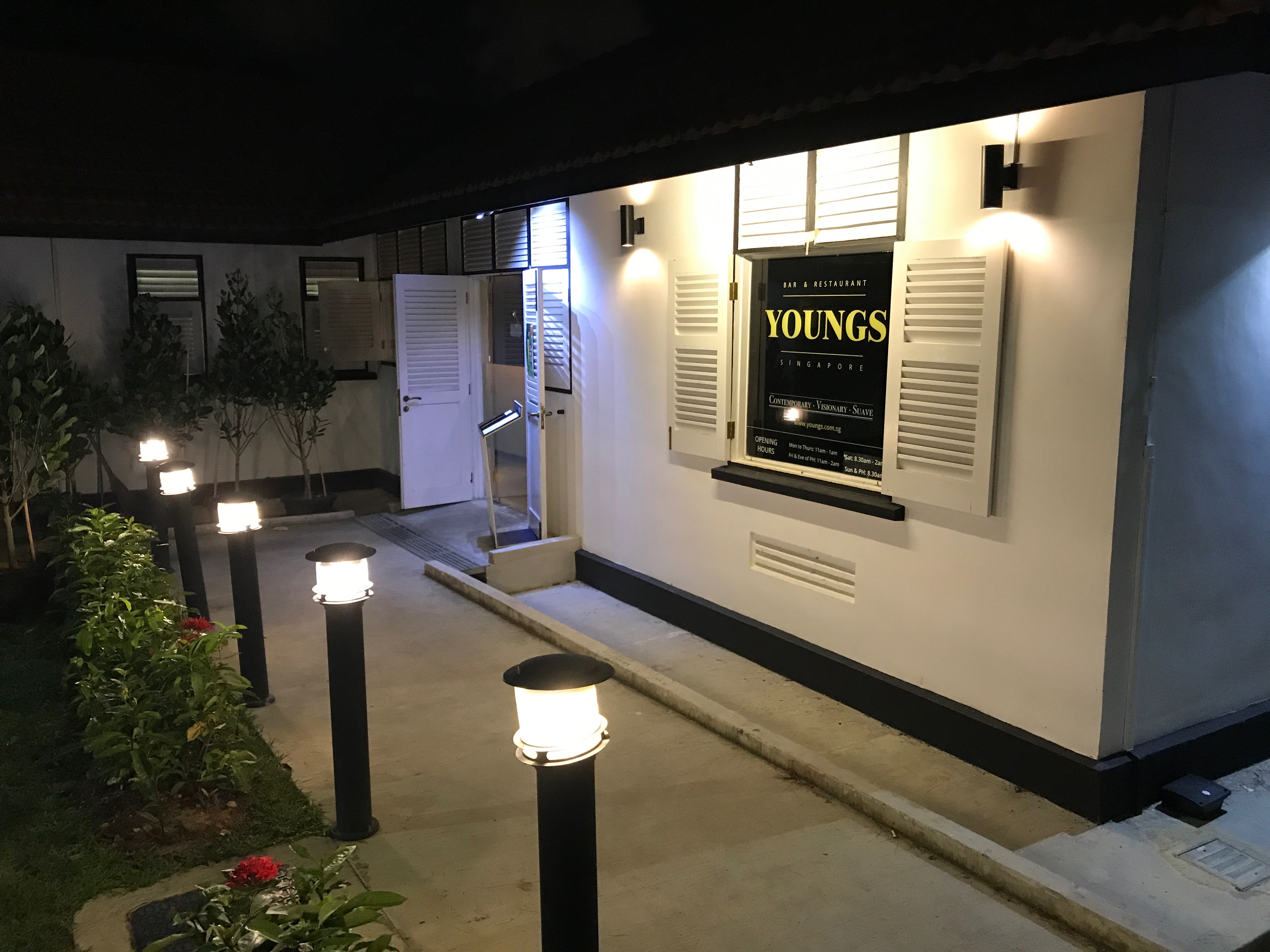 This 126-seater establishment has a very cozy and modern vibe, with its warm lighting, padded walls, marble-like tables and wood furnishings. With posh cushioned chairs and luxurious padded walls, Young's makes a great date night spot to feast on modern European cuisine.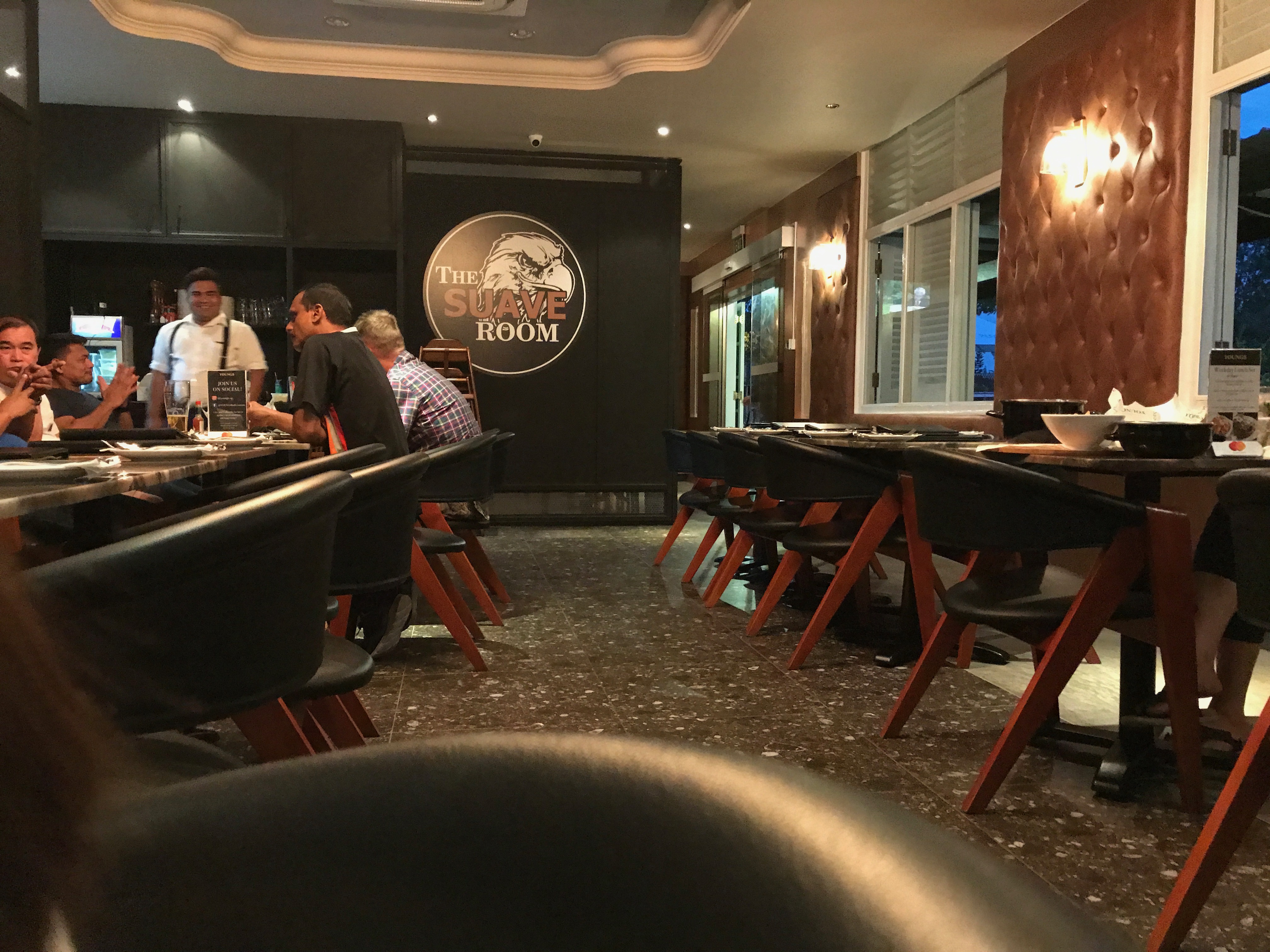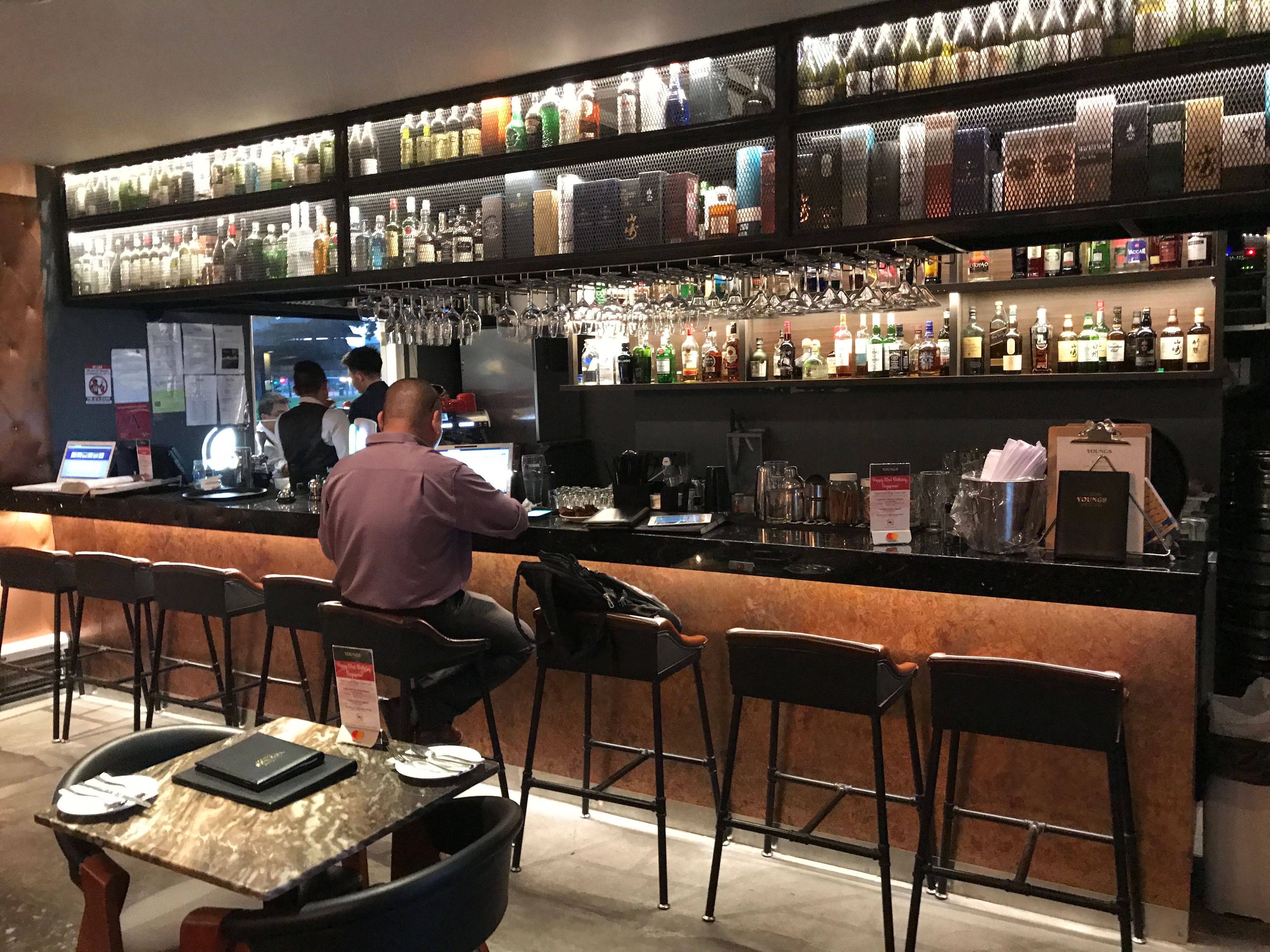 Good news for those who are planning to head there by car – there are at least 150 new parking lots and parking there is Free!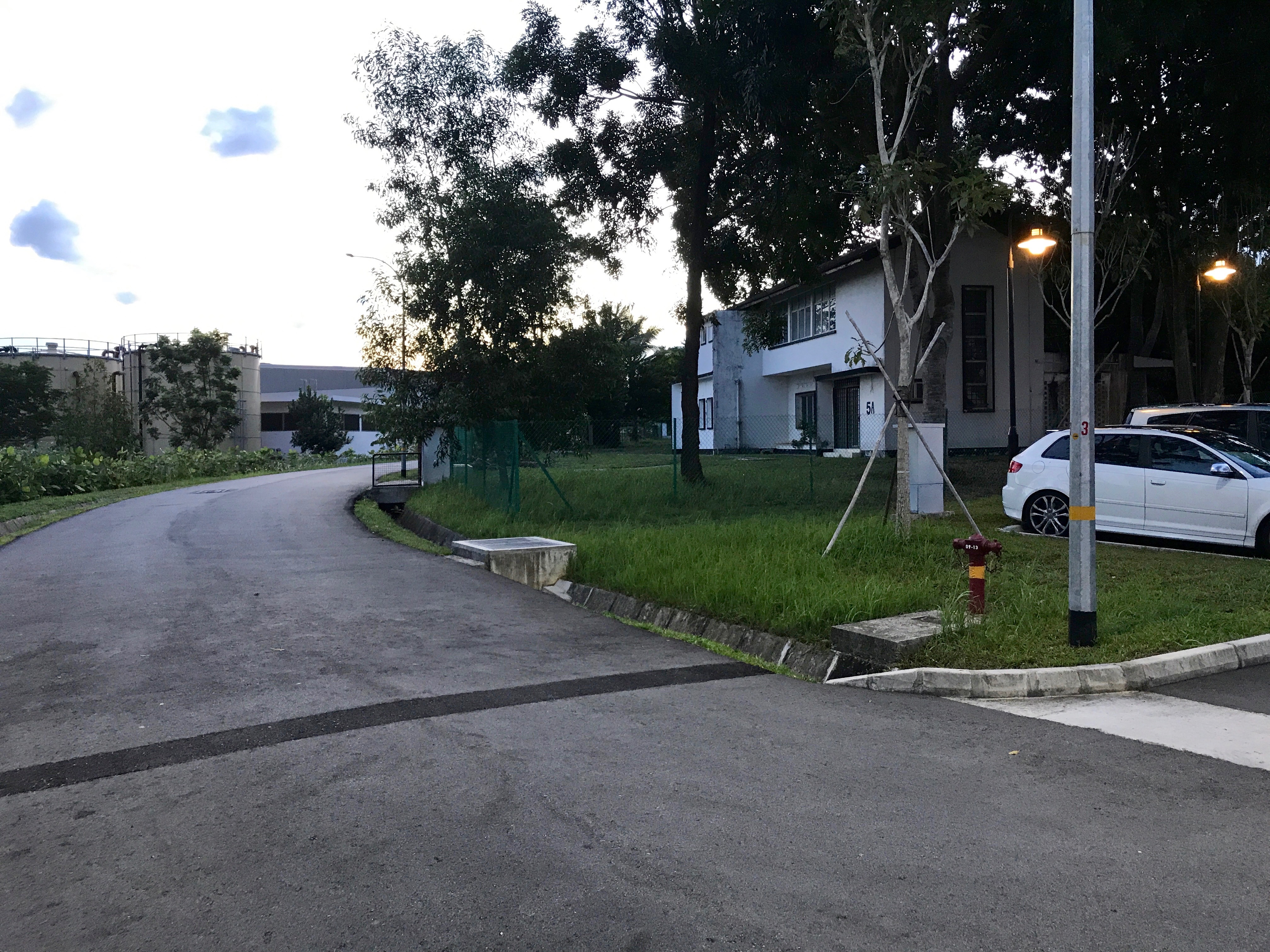 Youngs also has a large sheltered al fresco seating area to watch the kids run by the greens while dining. Youngs offers brunch, lunch sets, afternoon tea and dinner to satisfy all cravings.
A) Hickory Glazed Chicken Wings ($12)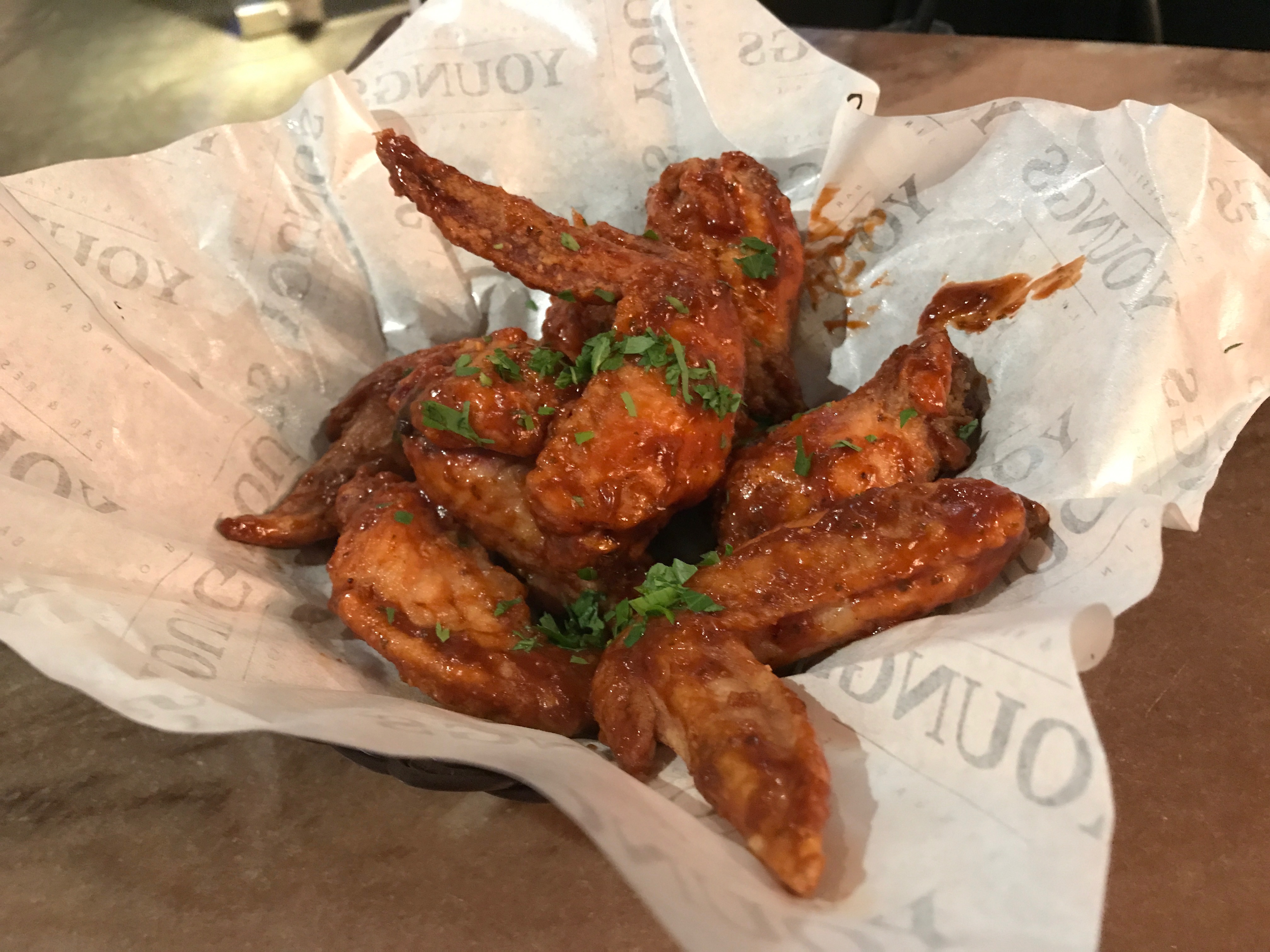 B) Flank Steak ($26)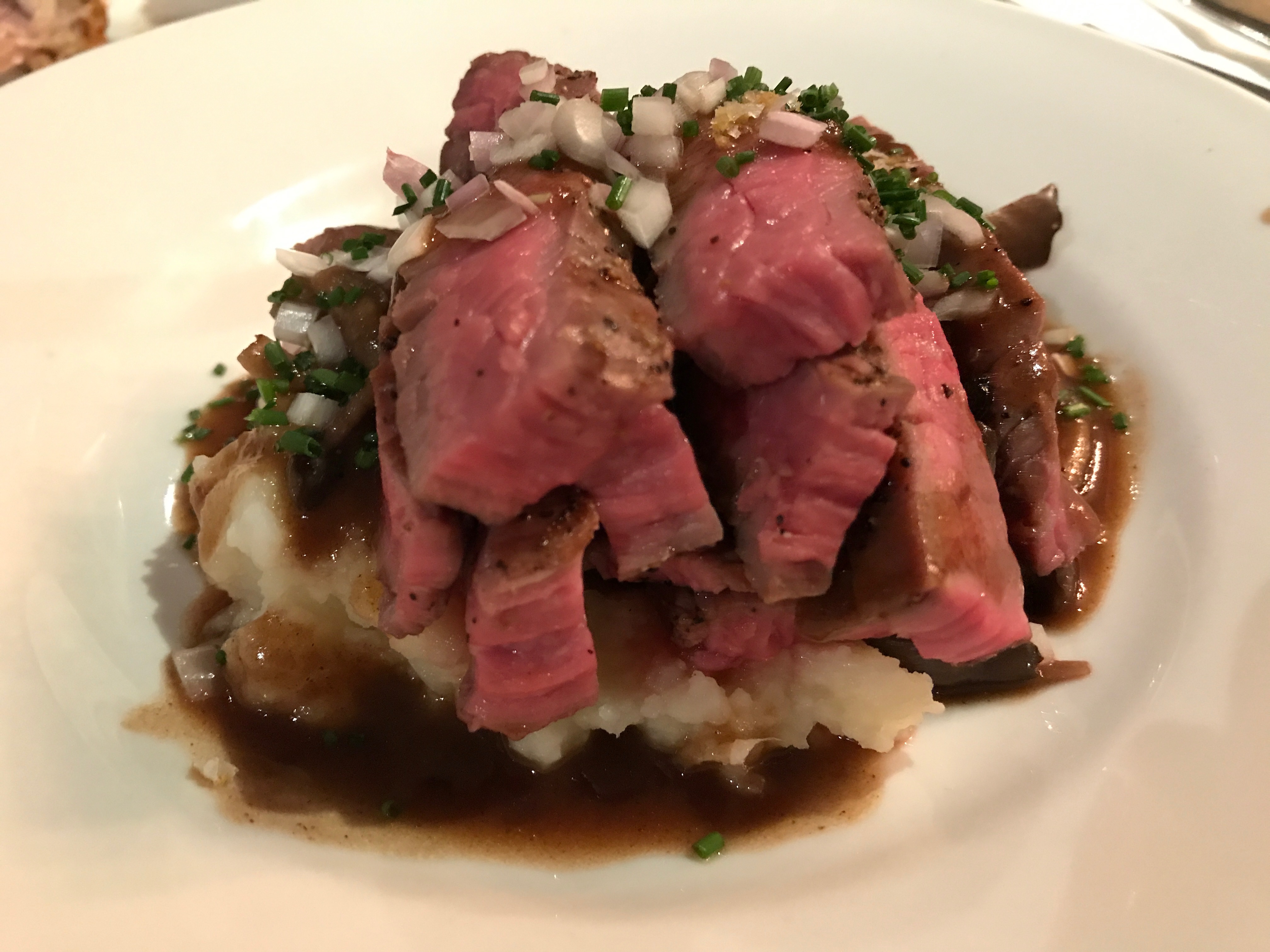 C) Duck Confit ($26)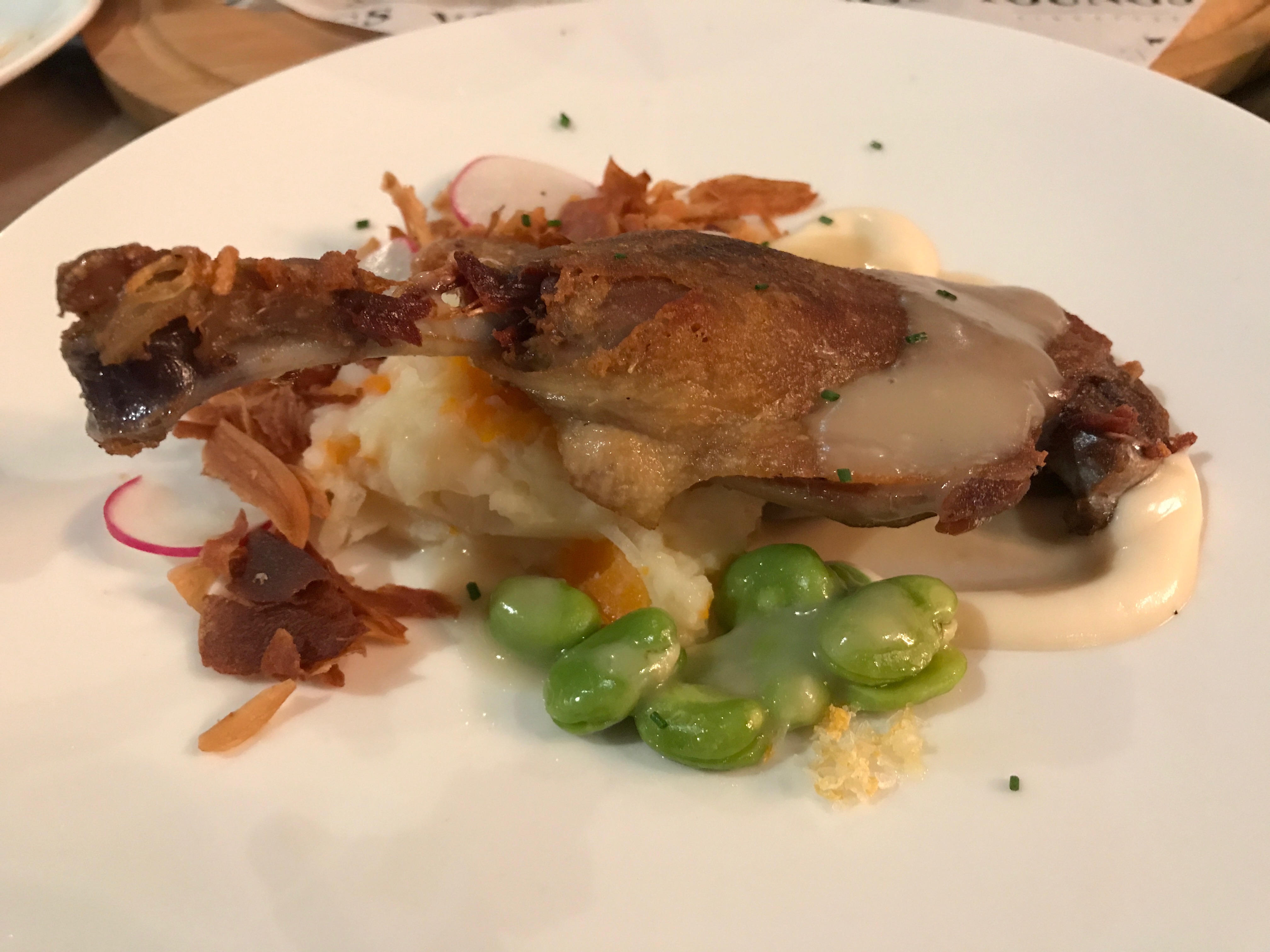 D) Seabass ($22)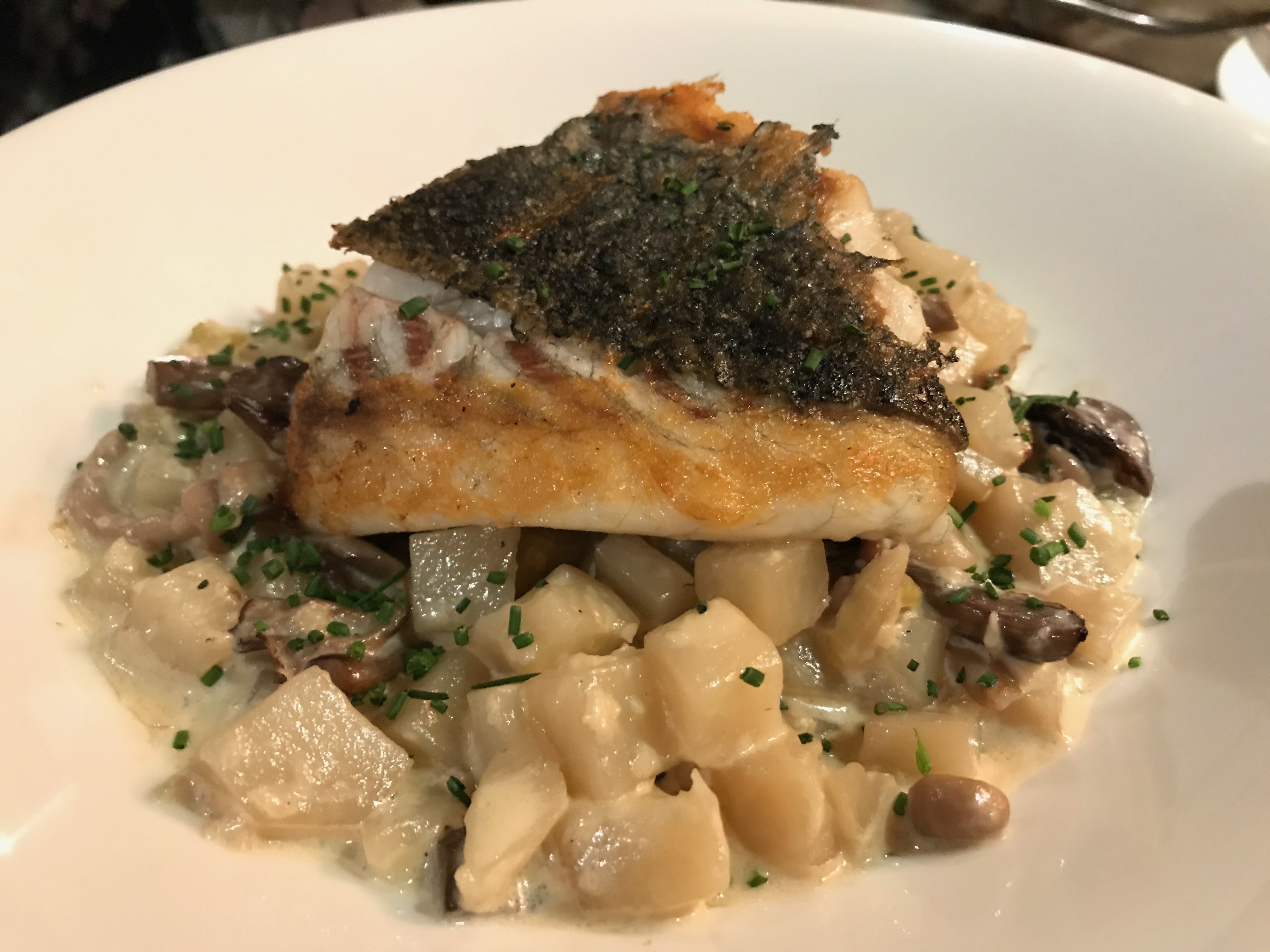 E) Mussel Pot – Vegetable Nage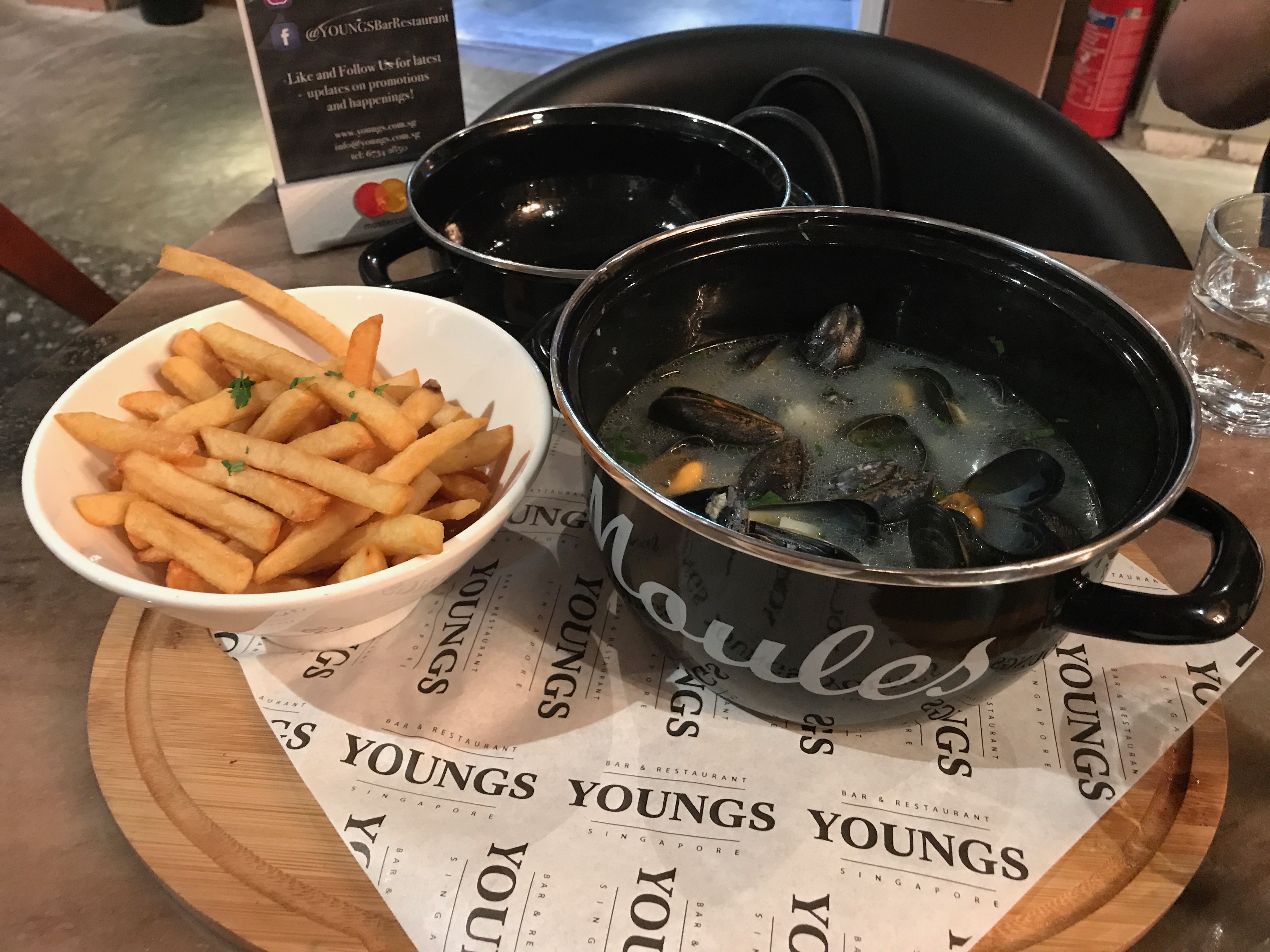 F) Dark Chocolate Tart ($16)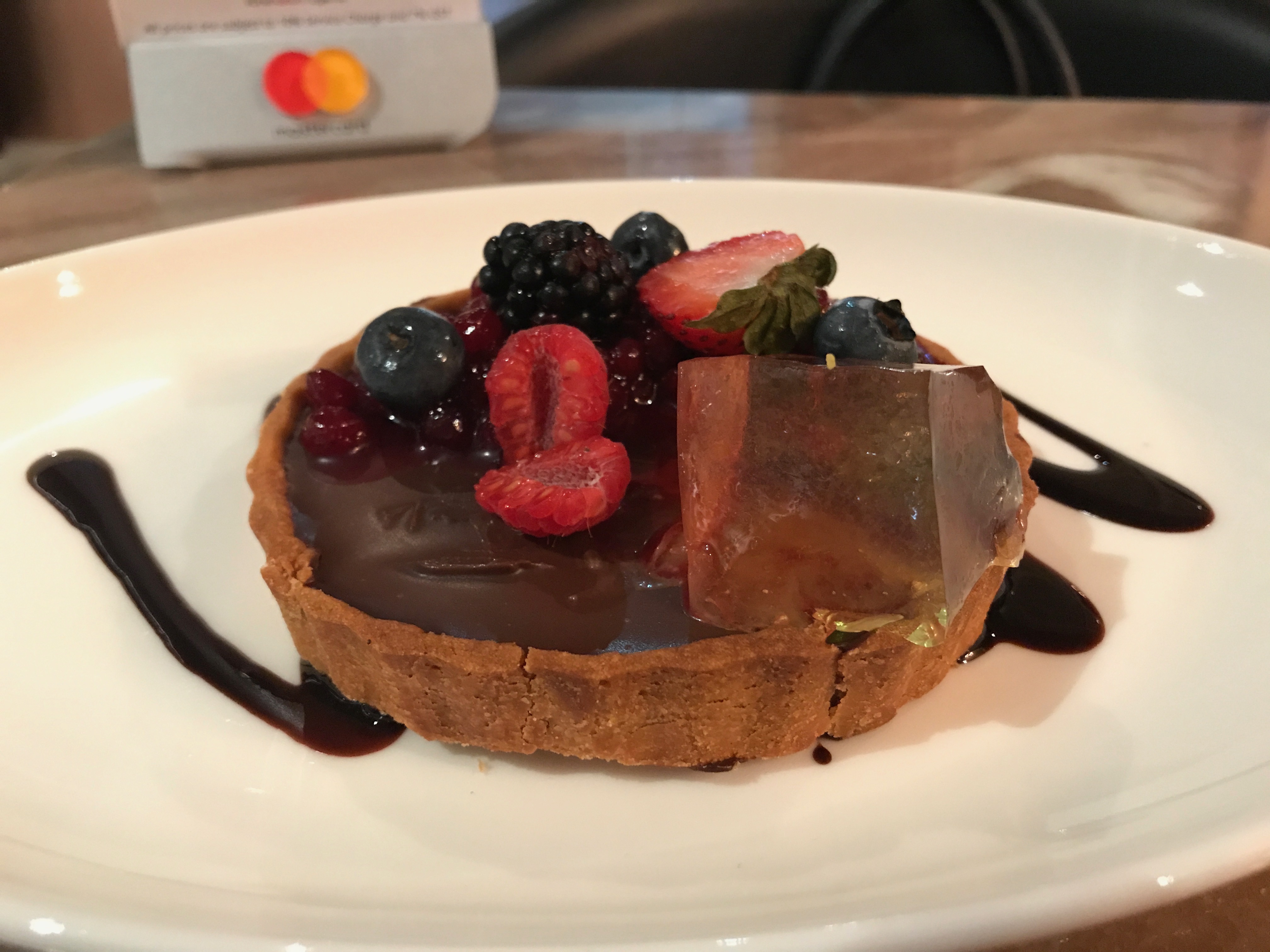 They also serve small bar bites if you are looking for something light to match with some drinks.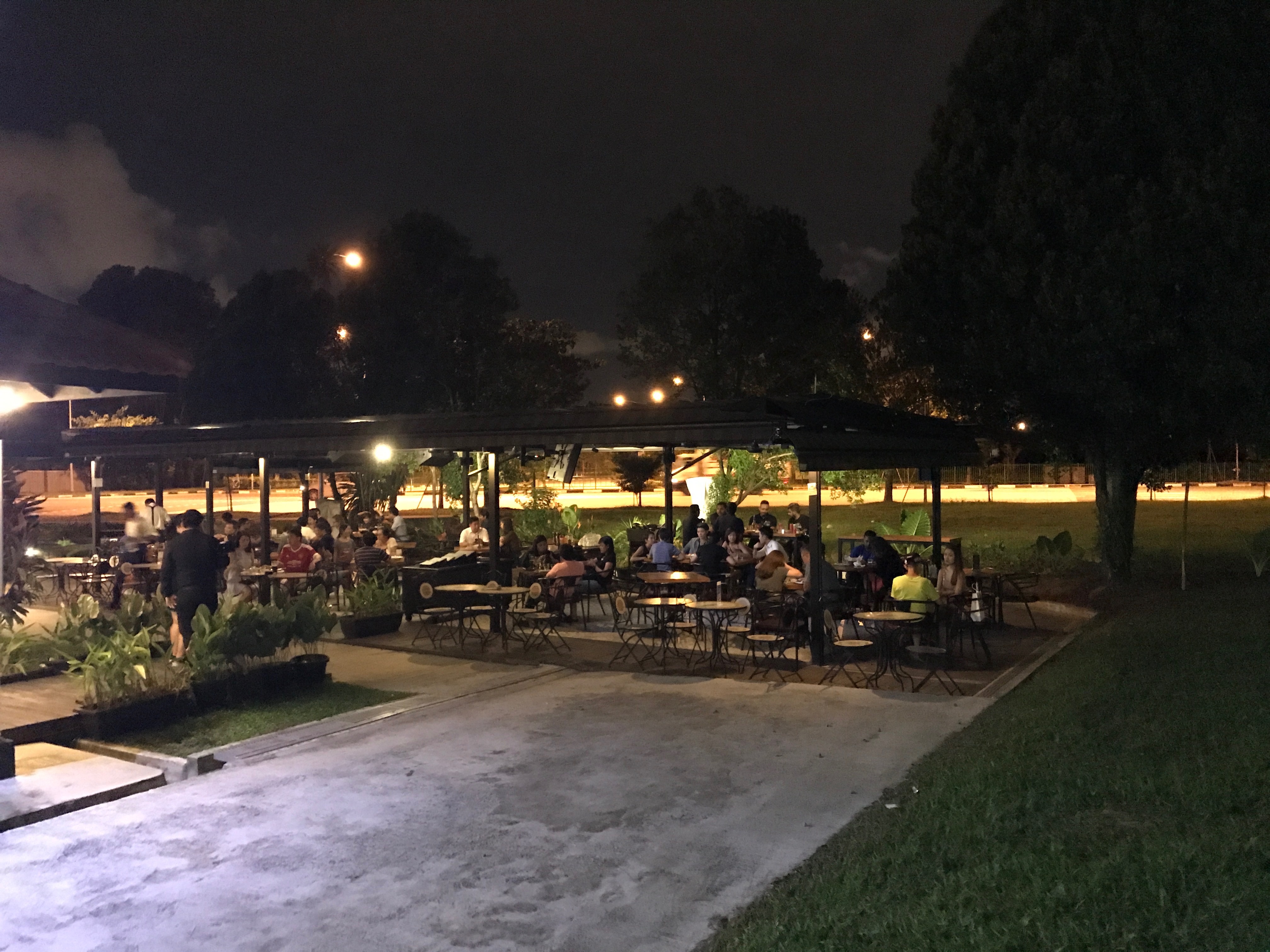 Overall Rating (1 – lowest/worst, 5 – highest/very good):
a. Location : 2 (Not too accessible unless you drive)
b. Food : 4 (Nice presentation and good quality)
c. Service : 5 (Reasonable waiting time for the dishes. Good service by the staff)
d. Ambience & Setup : 4 (Nice ambience indoor and Al Fresco – Ideal for gathering or business occasions)
e. Price : 3 (Price comparable with other Western restaurants in malls but worth every cents of it)
Youngs isn't as cheap as your coffee shop Western food, but prices aren't very far off from other Western restaurants with the same ambience and positioning.
YOUNGS Bar and Restaurant
Location: 3 Hyde Park Gate, The Oval @ Seletar Aerospace Park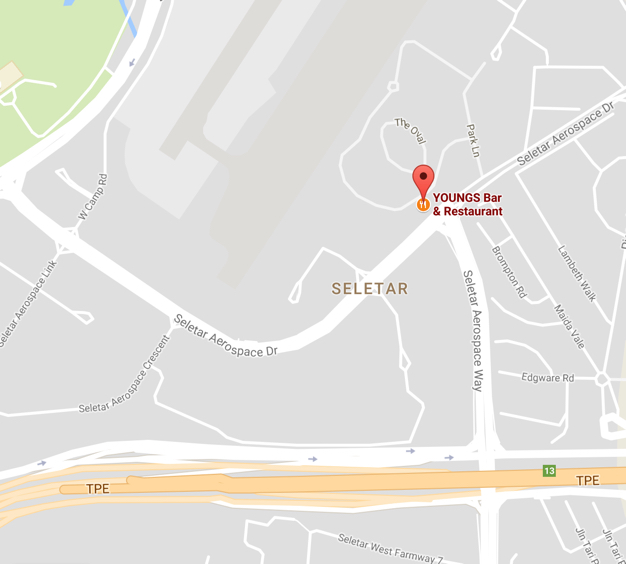 Mon – Thurs: 11am – 1am
Fri : 11am – 2am
Sat : 8am – 2am
Sun : 8am – 1am
Reservation: +65 6734 2850 / info@youngs.com.sg
Read other related posts:
Follow us on:



Share this article on: