While on regular an art painting trip at Mandarin Gallery with my kid, we are presently greeted by one posh and fusion looking restaurant situated near the escalator. This is none other than the Chinese restaurant (Dining Place) established by renowned local celebrity chef – Chef Heman. Not known to many, he is also one of the important person behind JP Pepperdine Group (managing Jack's Place) and Soup Restaurant chain.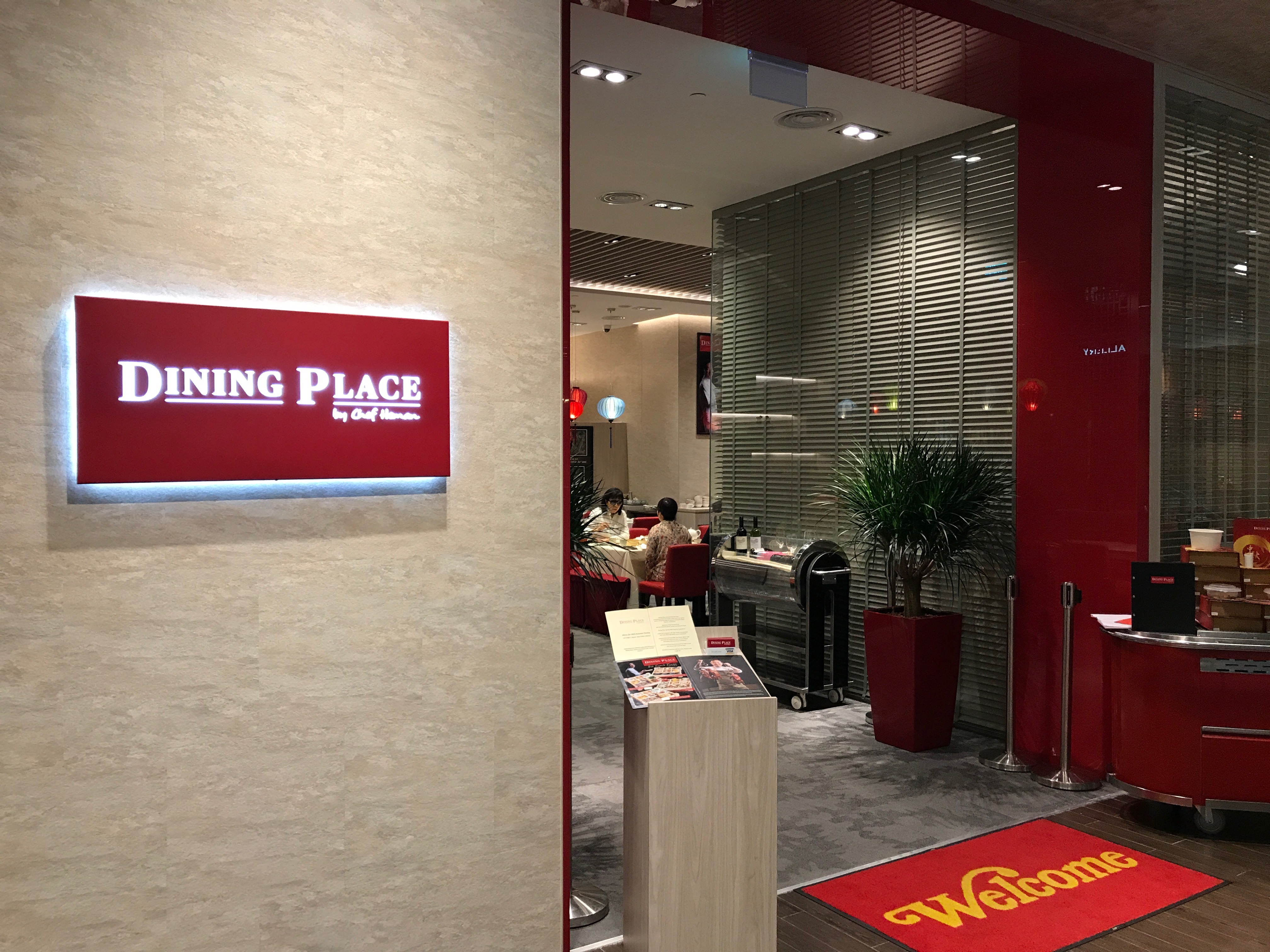 The setting of the Mandarin Gallery restaurant is modern and spacious, while the ambience retains the oriental warmth look with much formality.
They do offer very interesting Lunch Set which I personally think they are priced at a reasonable rate among the other fine dining restaurant within Mandarin Gallery. We tried the HK Crispy Chicken Set and the Cocktail Set.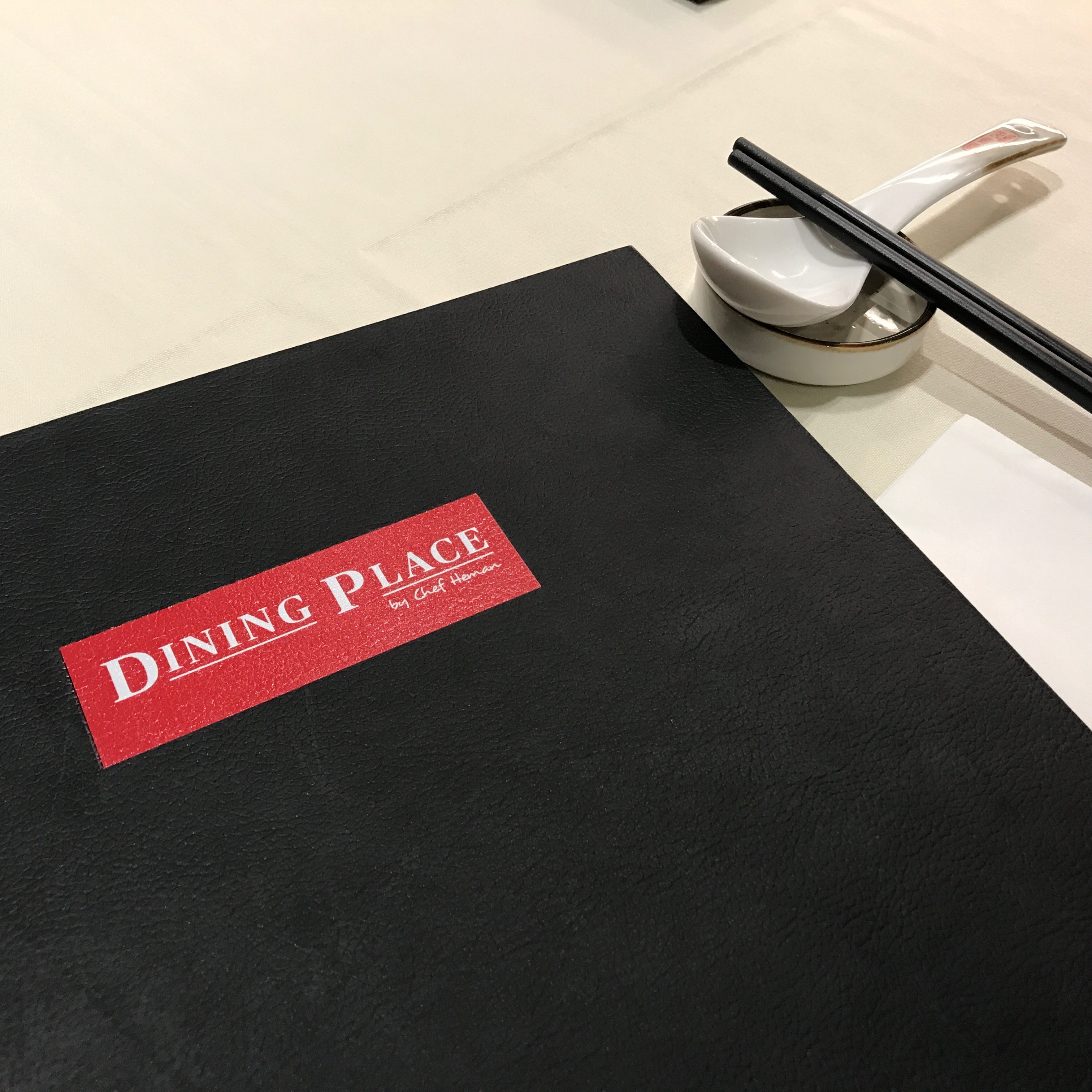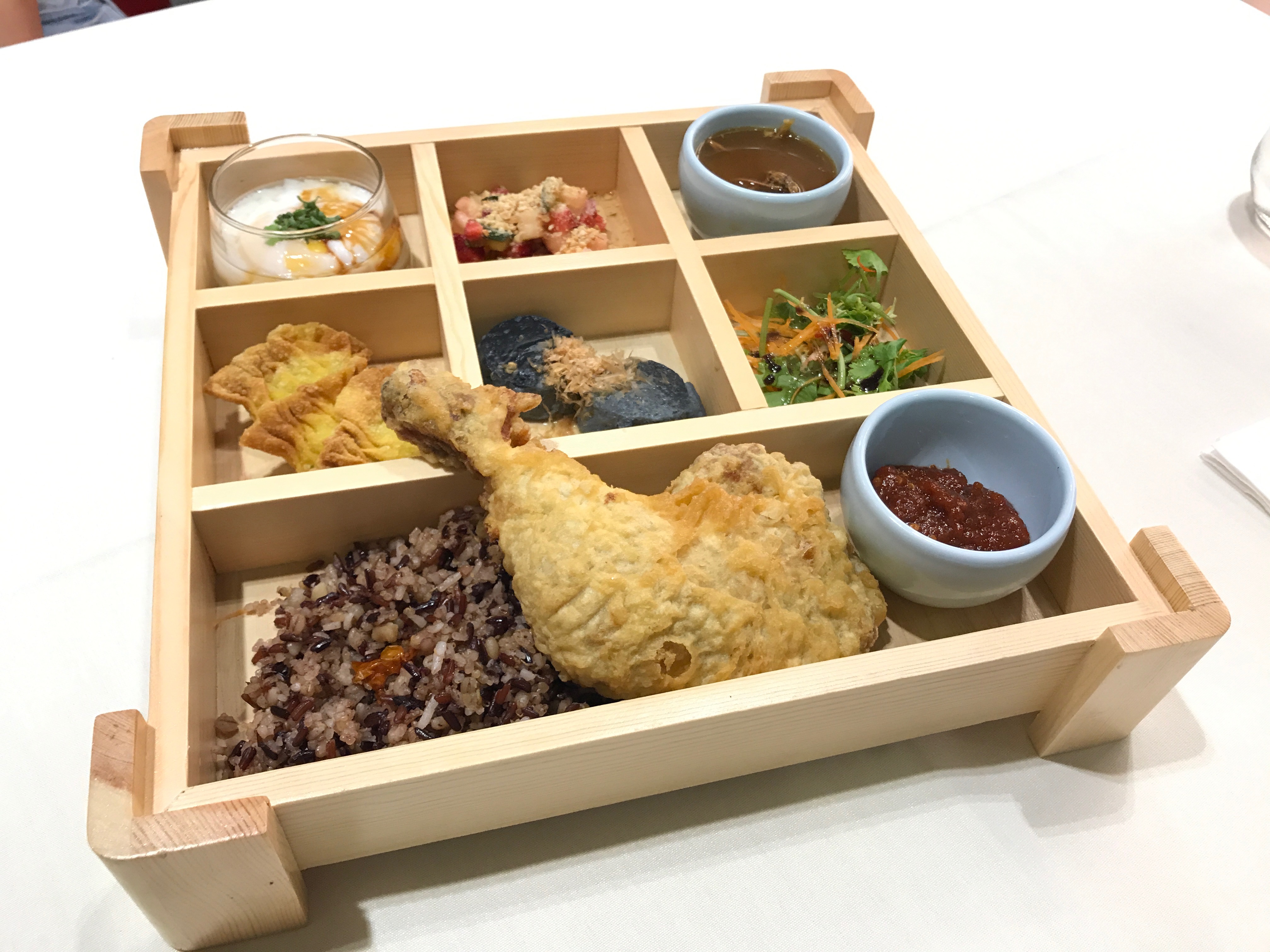 Met the Chef Heman and was introduced to the Thai Black Berry rice served in this lunch set.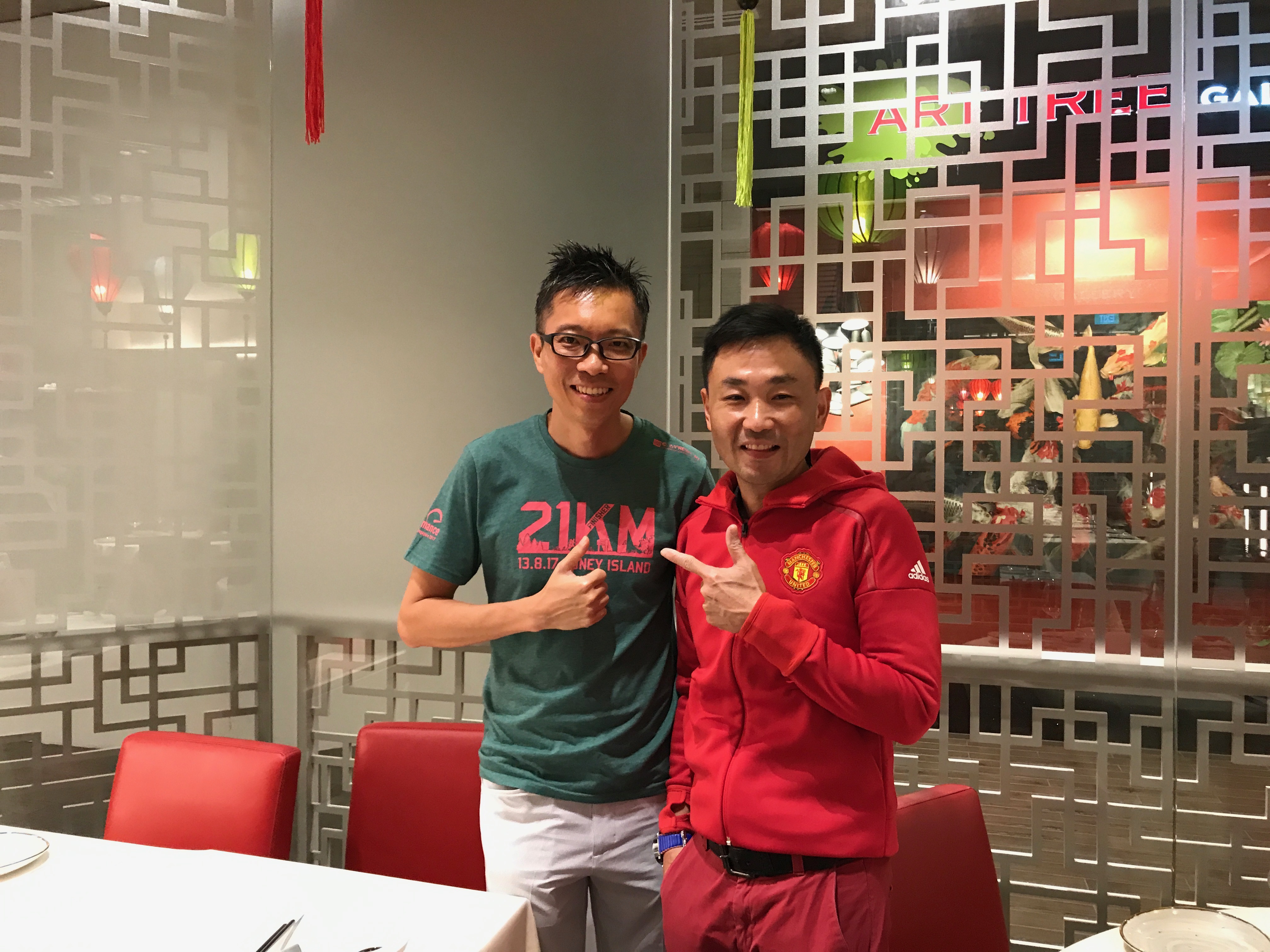 Thai Rice Berry is a new variety of new organic rice from Thailand. It is a cross-bred unmilled rice possessing dark violet grain, which is a combination of Hom Nil rice, with well-known antioxidant properties, and Thai Jasmine rice. As a result, Rice Berry takes on the best attributes of each of the grains that were used in its inception. The light fluffy texture and flavour from Thai jasmine rice and high in minerals and antioxidants from Hom Nil rice. Rice Berry is high in fiber and contains three times more iron than other varieties as well as has a high level of antioxidants such as beta-carotene, gamma oryzanol, vitamin E, bran oil, tannin, zinc and folic acid (folate).
My kid loved the dumplings. We were fooled by its regular looking but were pleasantly surprised by its crab meat stuffings. The sambal chilli was flavourful and goes very well with the juicy fried chicken.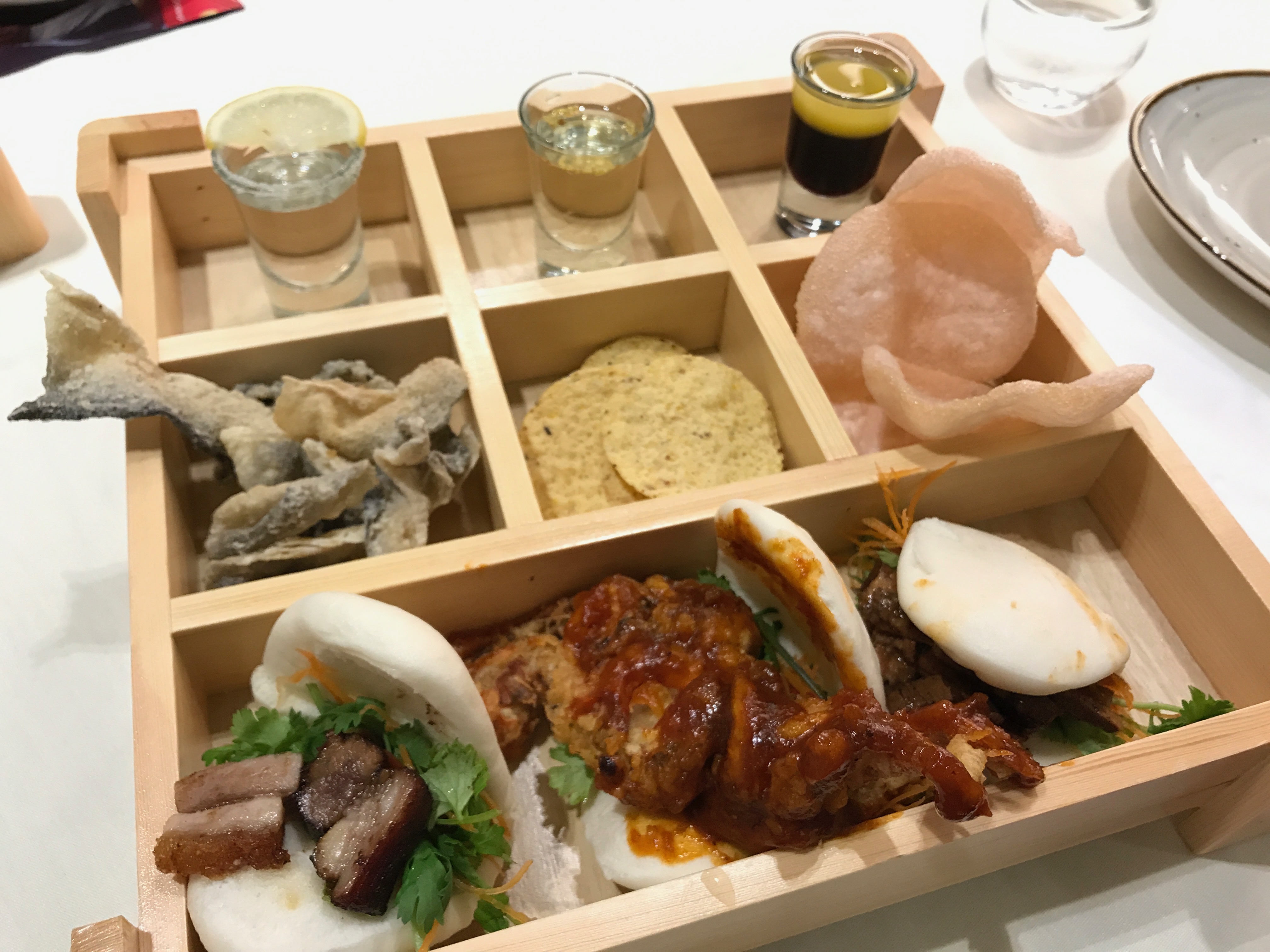 It was indeed unusual to kick off a lunch with vodka shots, but I was glad to have and not missed out this special lunch set. The 3 different shots are specially prepared with 3 different intensity and 3 different flavours – neat, osmanthus and berry. Personally, I loved the chilli soft shelled crab bun which went very well with the vodka shots.
Apart from their affordable lunch sets, they do serve some of the very best dishes created by Chef Heman. Their signature, the Dining Place Roasted Irish Fat Duck (S$42 for half, S$78 for whole), comes served with a tart base topped with guacamole, sliced cucumbers for the extra crunch and balsamic vinegar to add another dimension.
Overall Rating (1 – lowest/worst, 5 – highest/very good):
a. Location : 4 (15 minutes walk from the nearest Orchard MRT)
b. Food : 4 (Nice presentation and quite creative dishes designed by their very own Chef Heman)
c. Service : 4 (Staff will patiently explain their special dishes)
d. Ambience & Setup : 4 (Very cosy and posh. Suitable for business lunch or family celebrations)
e. Price : 3 (Some of the unique dishes can be pricey but good food does comes with the price)
Location:
333A Orchard Road, #04-21
Mandarin Gallery
Singapore 238897
Tel: +65 6836 1188
Opening Hours
Daily 11am to 3pm, 5pm to 10pm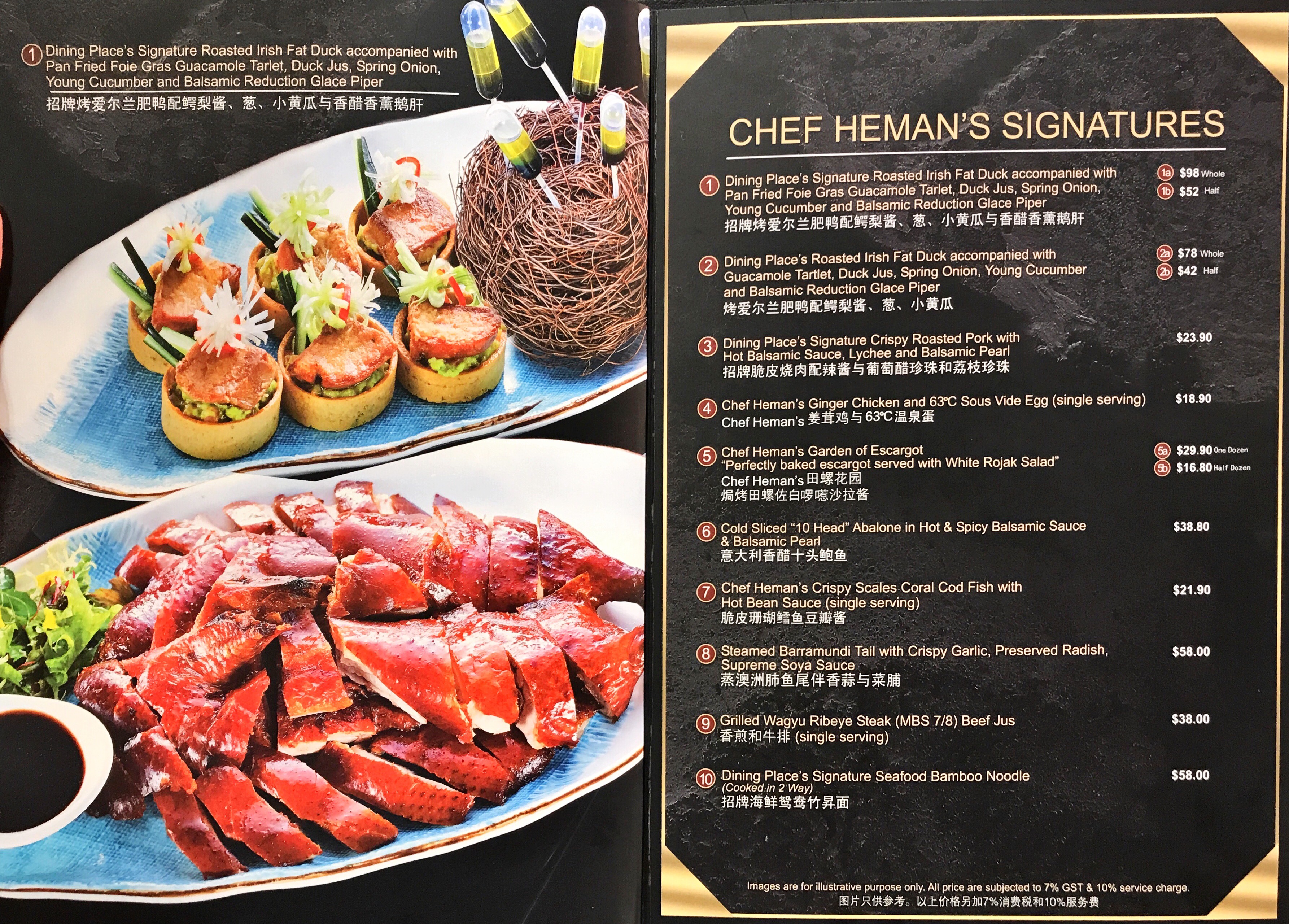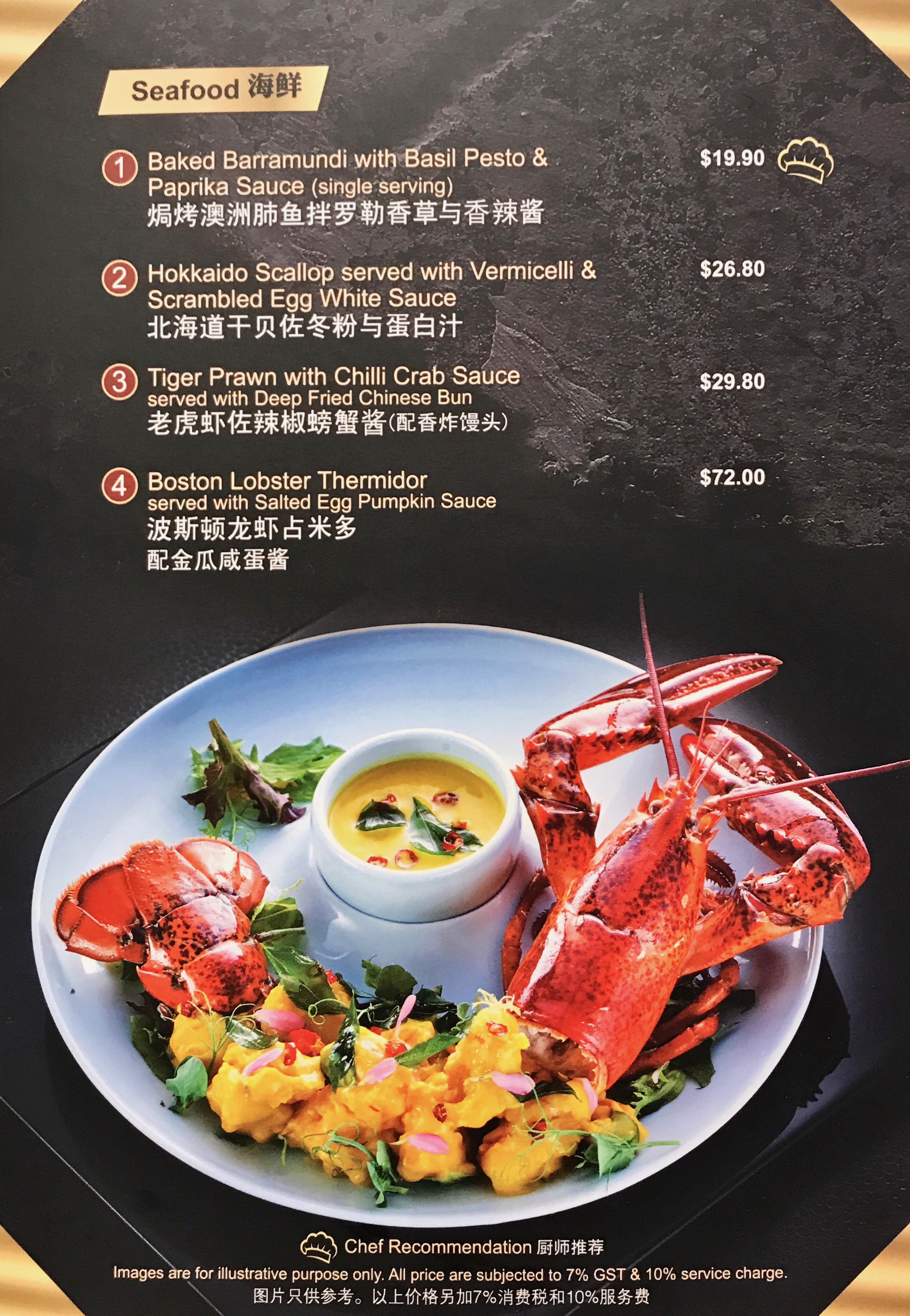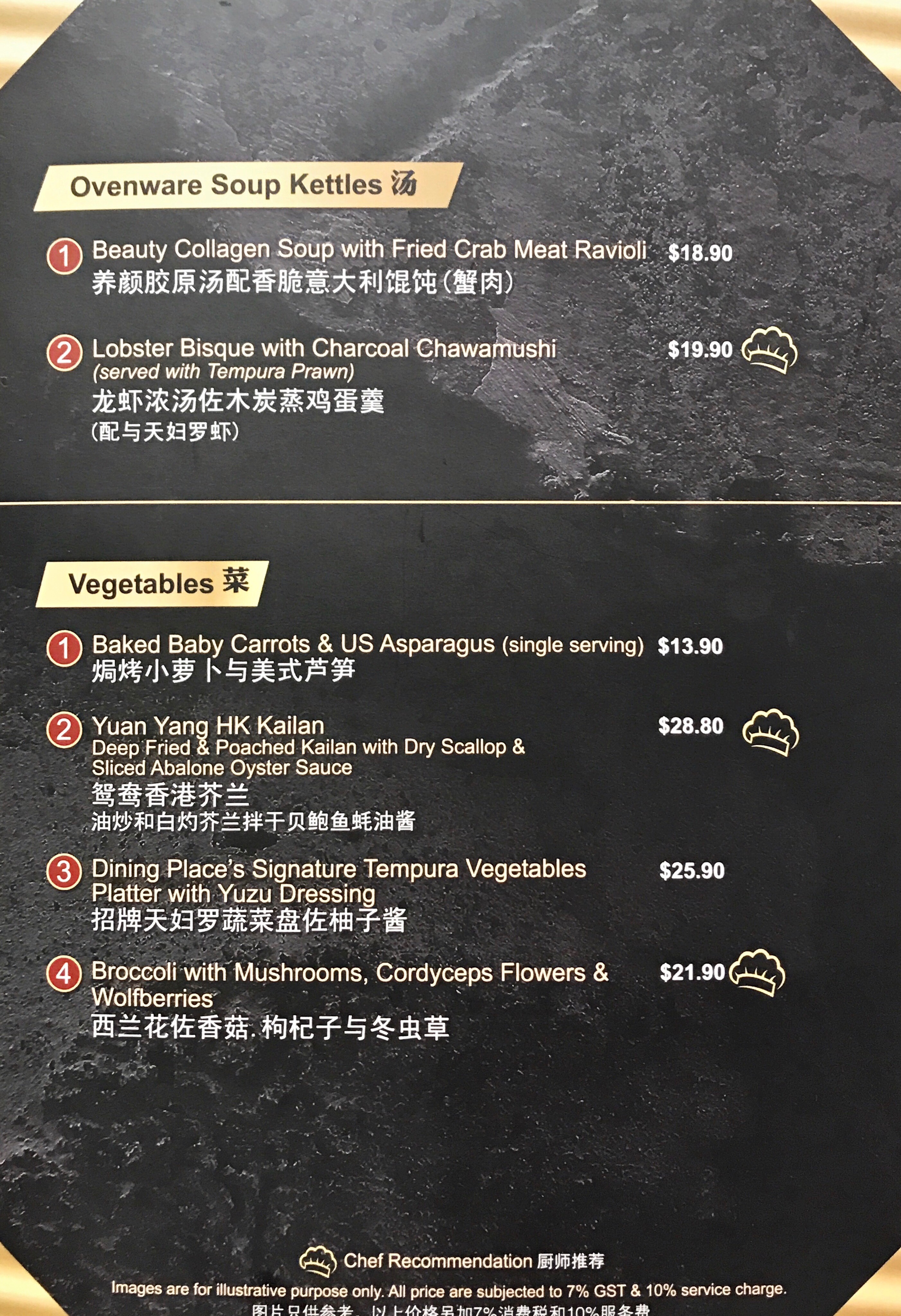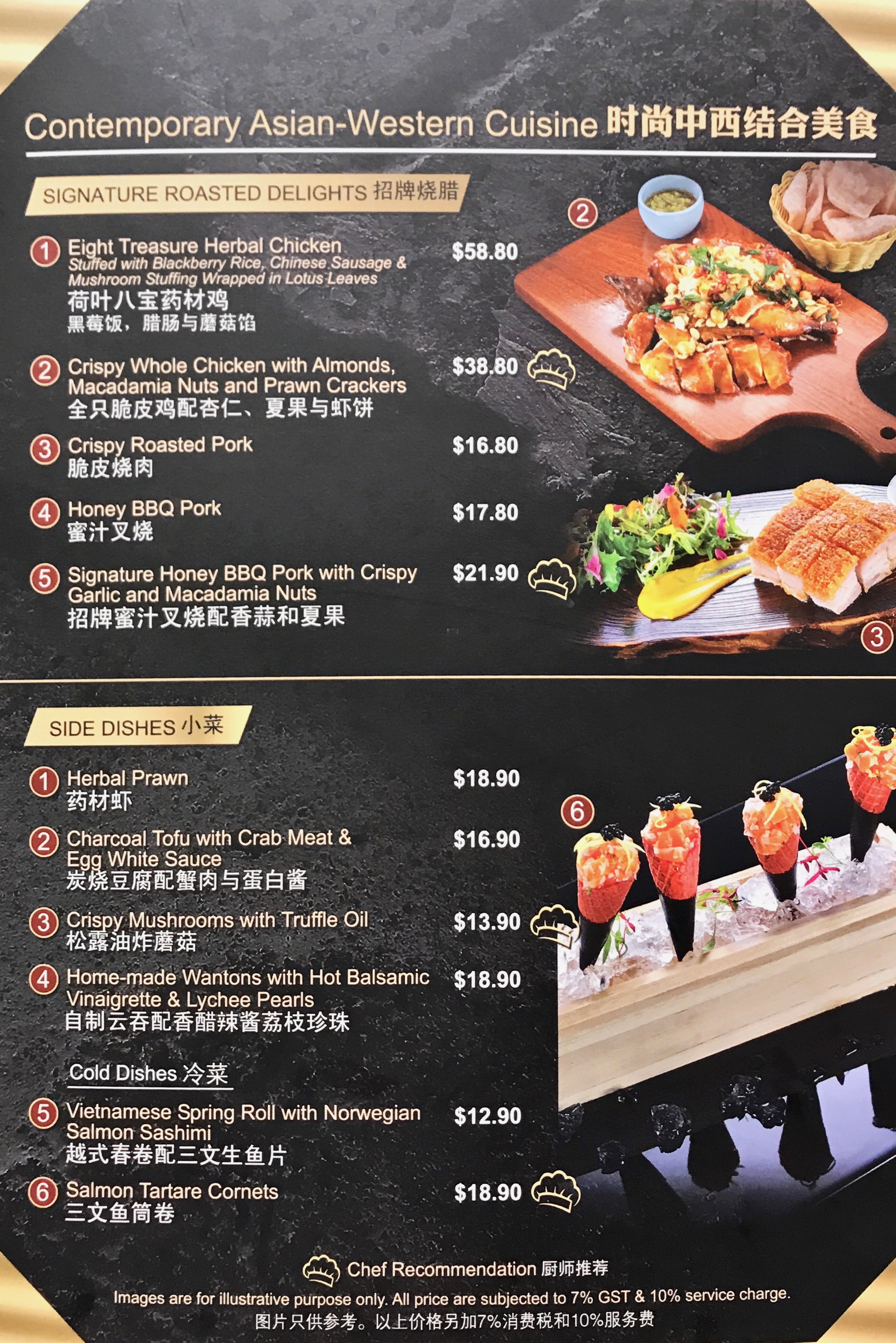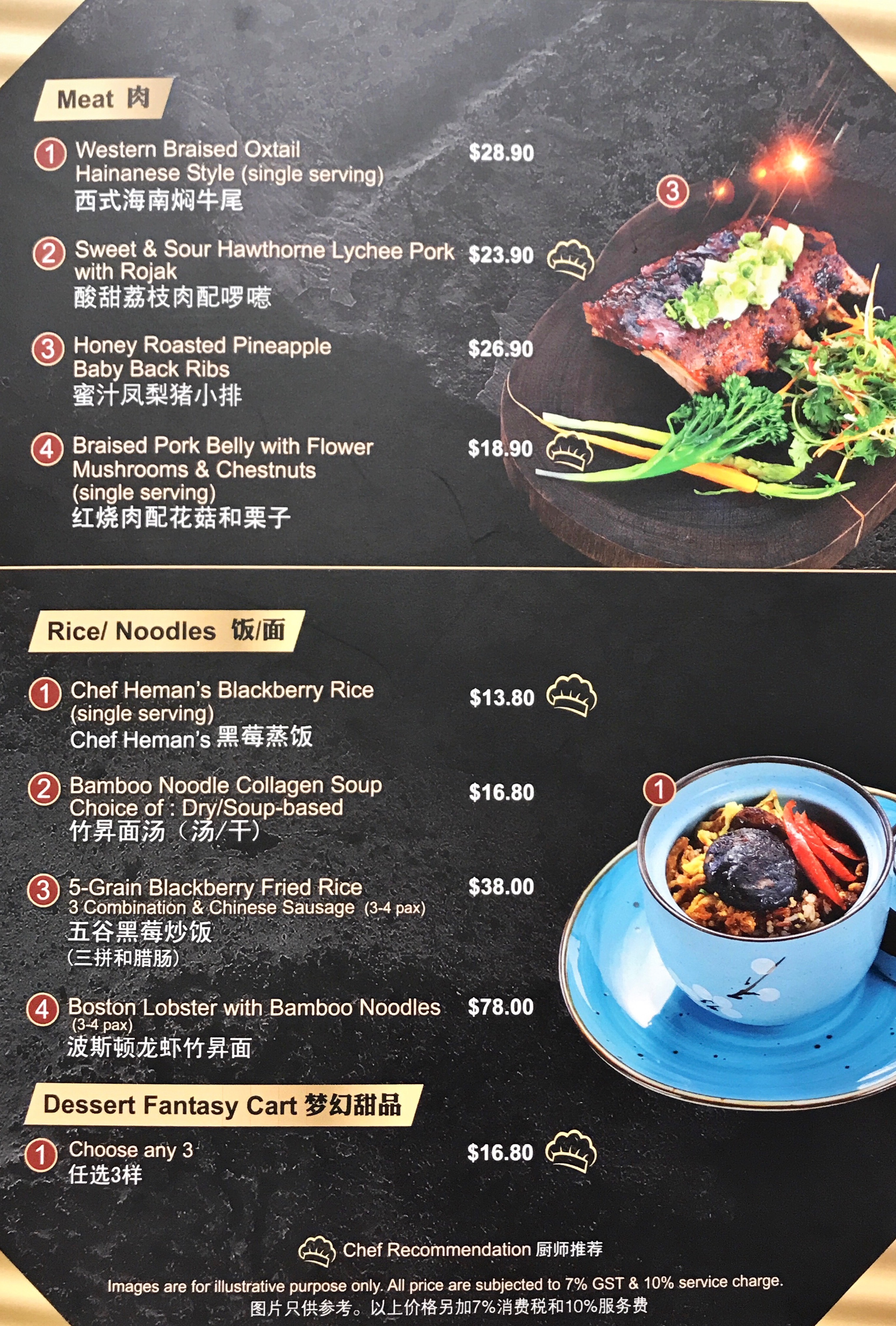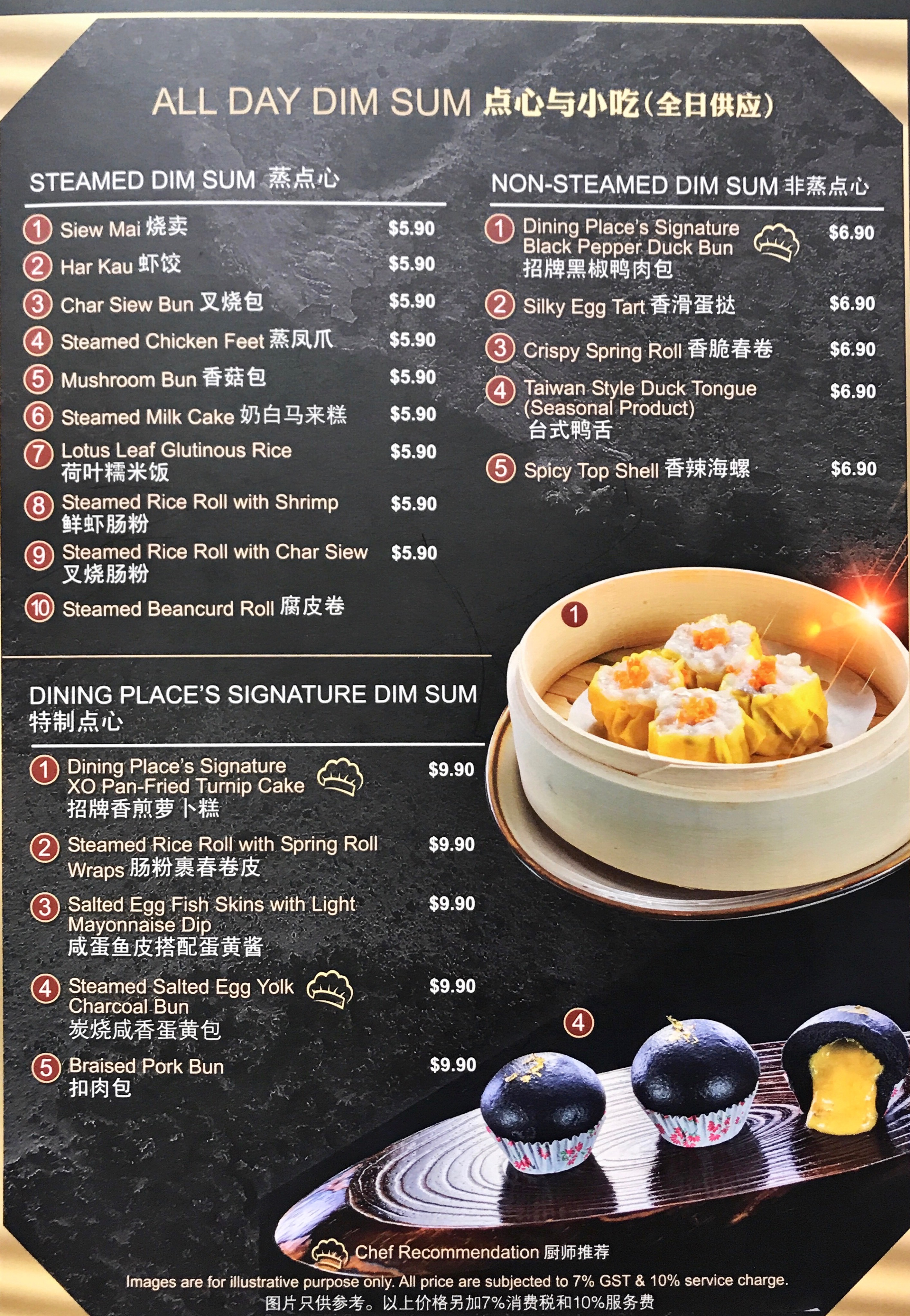 Read other related posts:
Follow us on:



Share this article on: