Penang – Malaysia, has long been regarded as the food capital of Malaysia. Penang is a World Heritage Site sited by UNESCO, together with Melaka, and it is a place rich with historic buildings and architecture.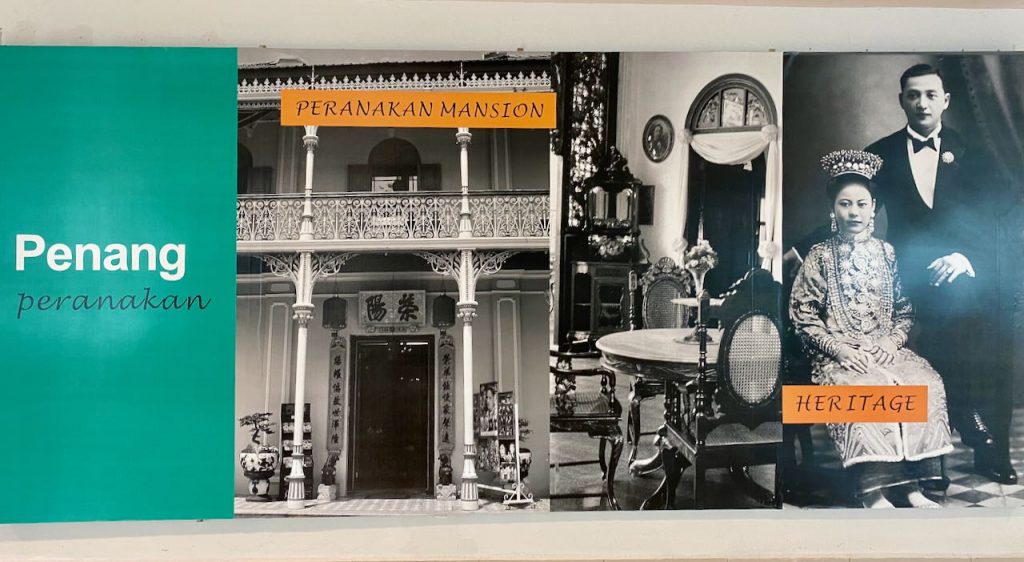 Penang is an island state off the northwestern coast of Peninsular Malaysia. It's comprised of two sections – Penang Island, where the capital city of George Town is located, and Seberang Perai, an area on the mainland formerly known as Province Wellesley.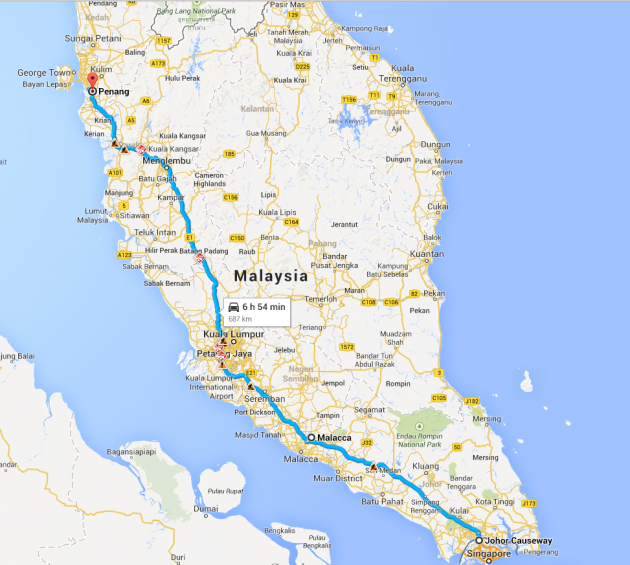 This charming and multiracial city is bustling with well-preserved buildings of various cultures from old colonial English mansions to traditional Chinese shophouses. The multiracialism of the quaint city extends to the food as well.
Expect street food such as Char Koay Teow Assam Laksa and Hokkien Prawn Mee. Even though these dishes sound like the things you can get in Singapore, you might be surprised to know that their versions are very different from the ones we have here.
With the right company and the perfect playlist, any road trip is going to be a fun one. If you drive from Singapore to Penang straight – it will take about 8-9 hours, otherwise it will be a 2hr flight journey.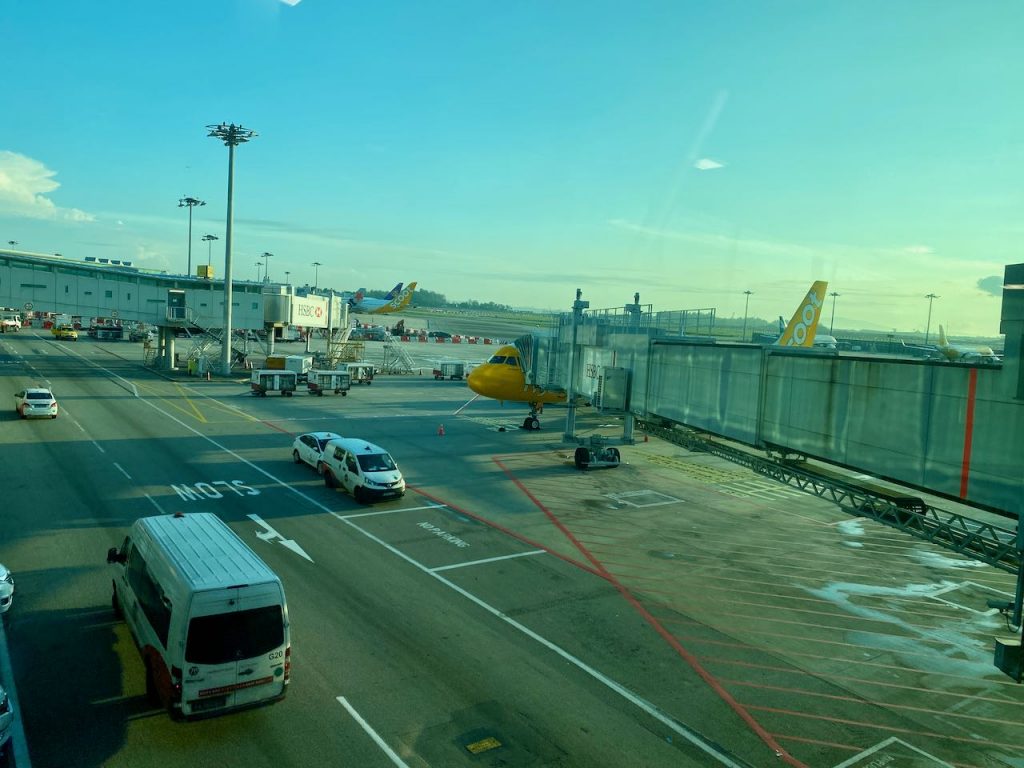 Georgetown
conferred UNESCO World Cultural Heritage Site status. Explore this bustling city of shophouses, where the traditional meets the modern with their trendy wall mural trails gaining prominence in recent years. Walk towards Chulia Street and do keep your eyes peeled for the caricatures and murals, and make sure to go into side streets and to look up.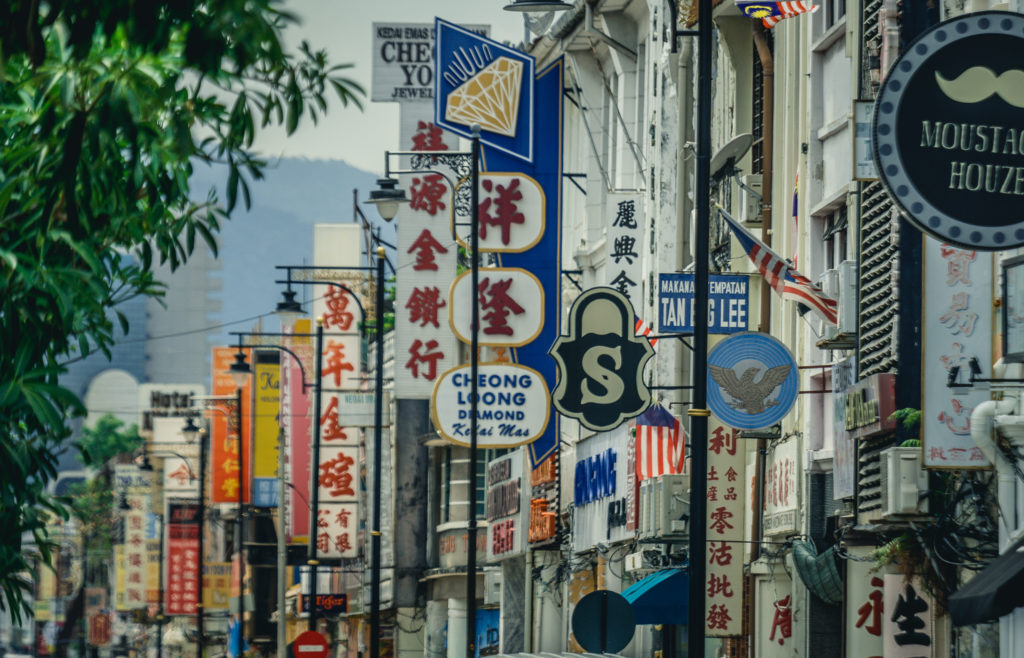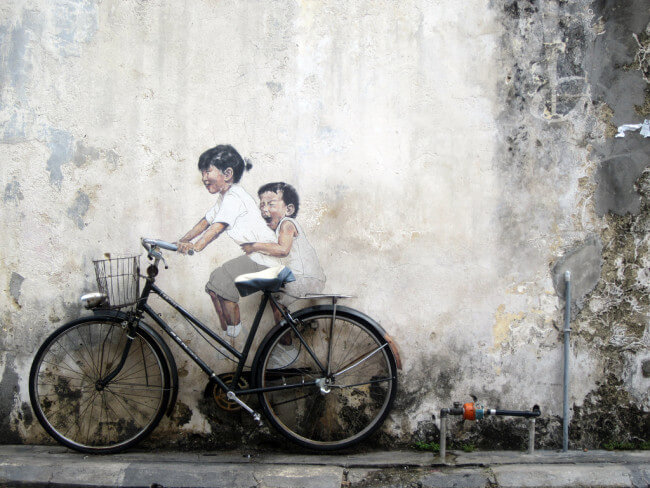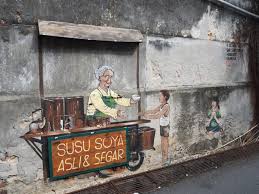 Sunrise at the jetties
The clan jetties are water villages on the Weld Quay (Pengakalan Weld) on the eastern coast of George Town. These were established by Chinese immigrants over a century ago, at a time when Penang's maritime trade was booming. Chinese immigrants worked at the docks as laborers and boat operators. To secure work opportunities, they built their homes close to the action.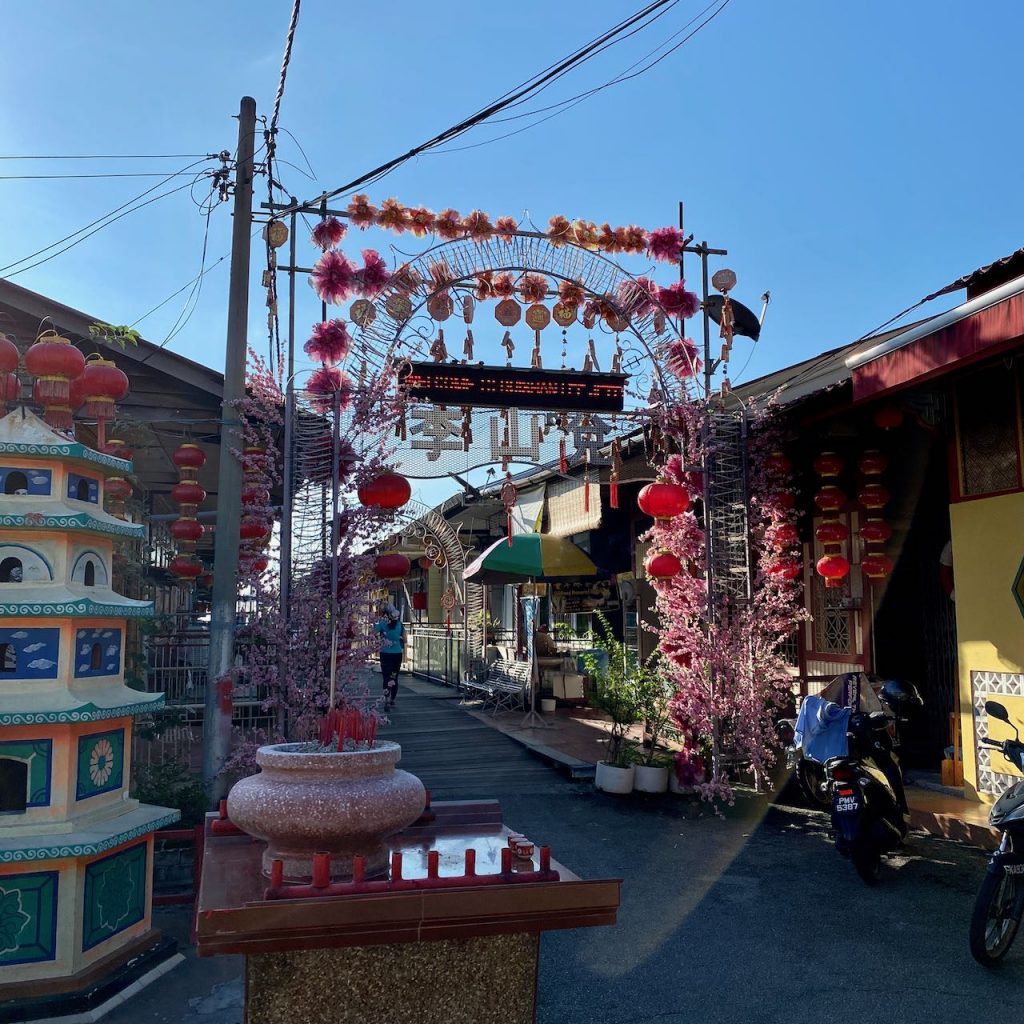 Each jetty is named after a Chinese clan, the oldest being the Chew Jetty which was established in the mid-19th century. This is also the most tourist-friendly among the jetties, where you can walk along the wooden piers and take in views of the sea.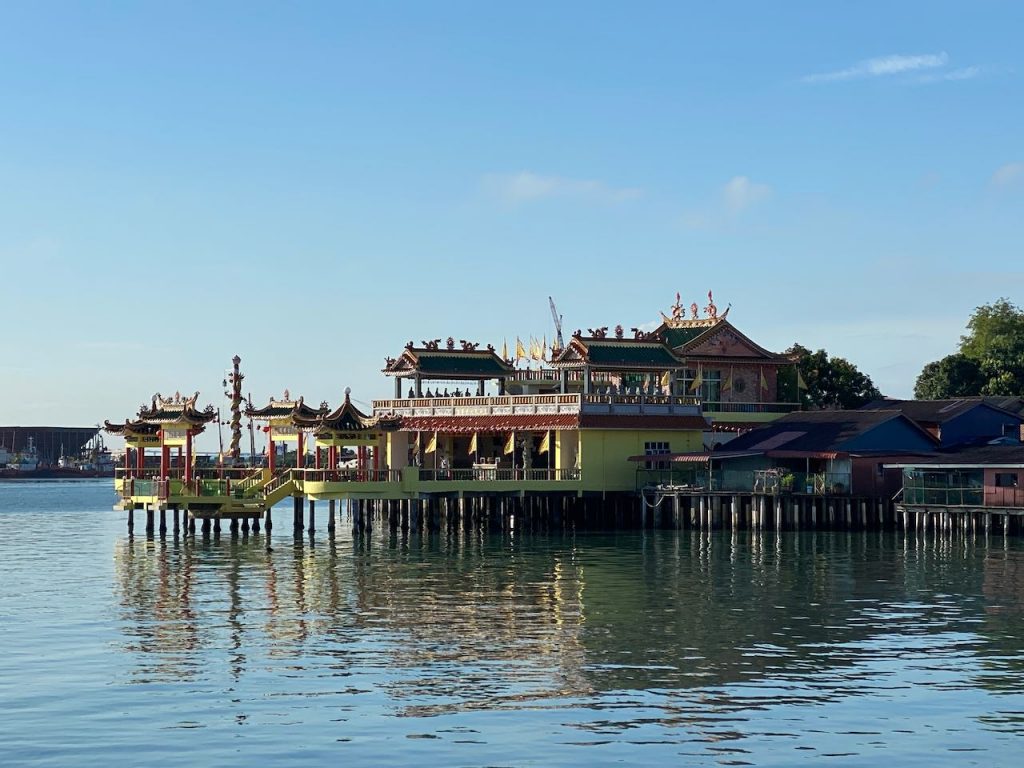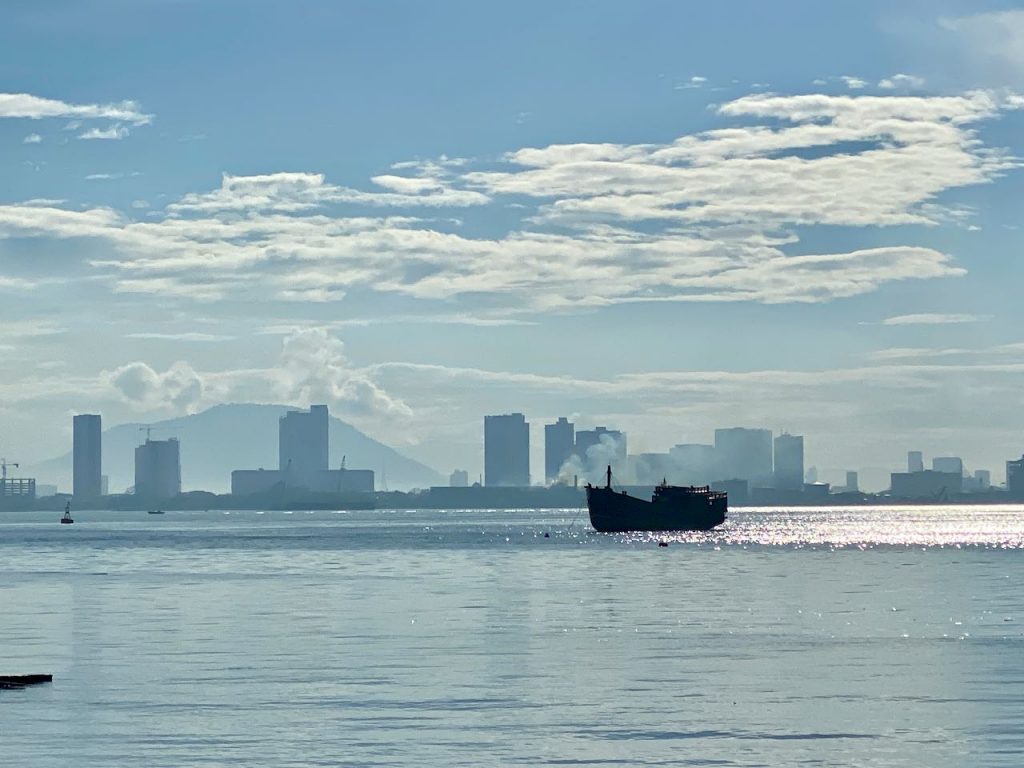 Address : Pengkalan Weld 59A, Chew Jetty, George Town, Penang Island 10300
Red Garden Food Paradise Market
A place with many different food stalls and I must say the the food here was GREAT and reasonably priced. We tried the Penang local dishes like Char Keow Teow, Prawn Mee and Bak Kut Teh, all of which you can saver at this one stop food court.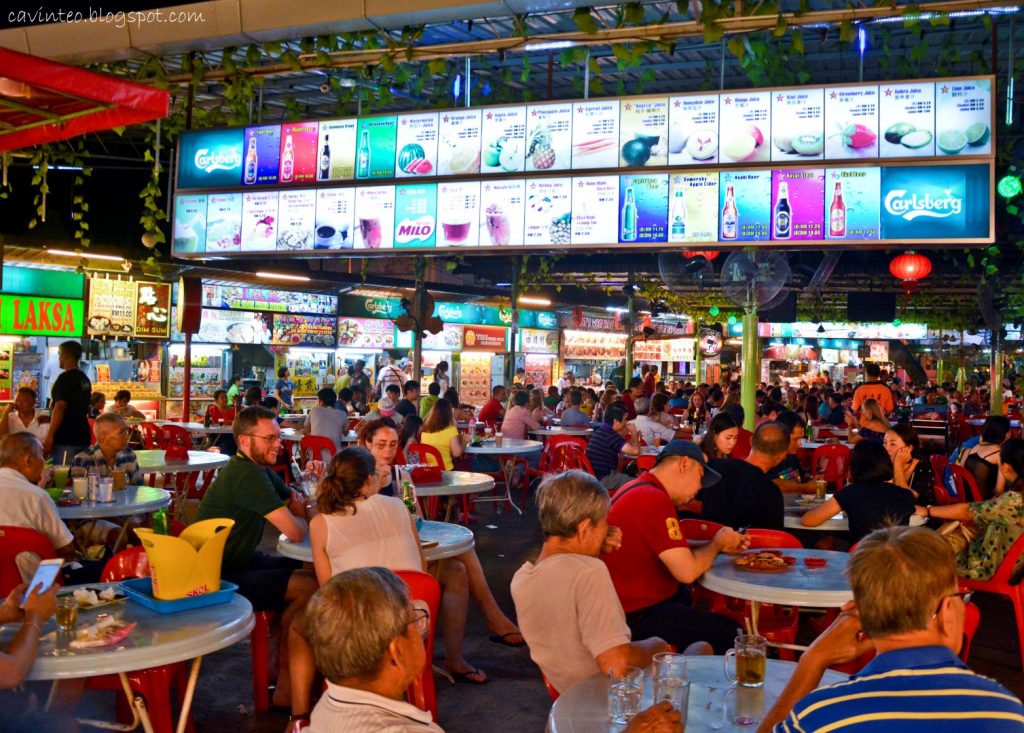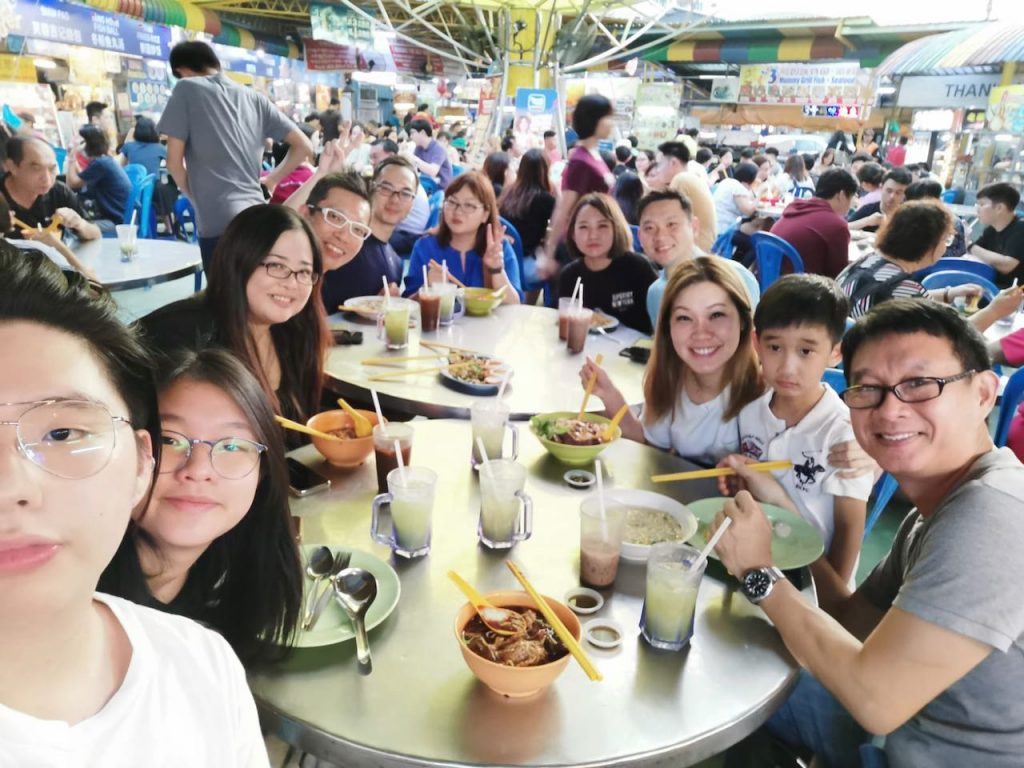 Address: 20, Leith Street, 10000 Penang
Operating hours:
Penang Hill
The Penang Hill funicular track is the longest in Asia (with a total distance of 1,996 meters) and the funicular tunnel is the steepest in the world (at 27.9°)!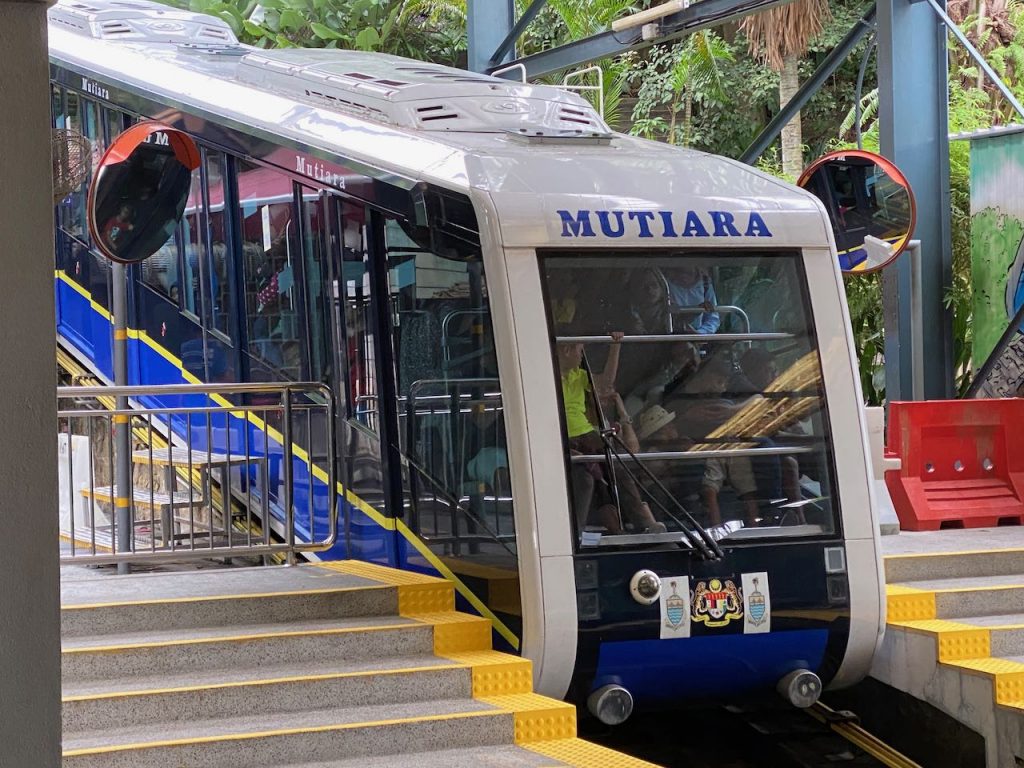 It is also known by its Malay name "Bukit Bendera", which loosely translates to Flagstaff Hill. To reach the top of the hill, hop on the Swiss-designed funicular that will bring you up on a crawling 30-minute 2-kilometer scenic journey up the picturesque hill.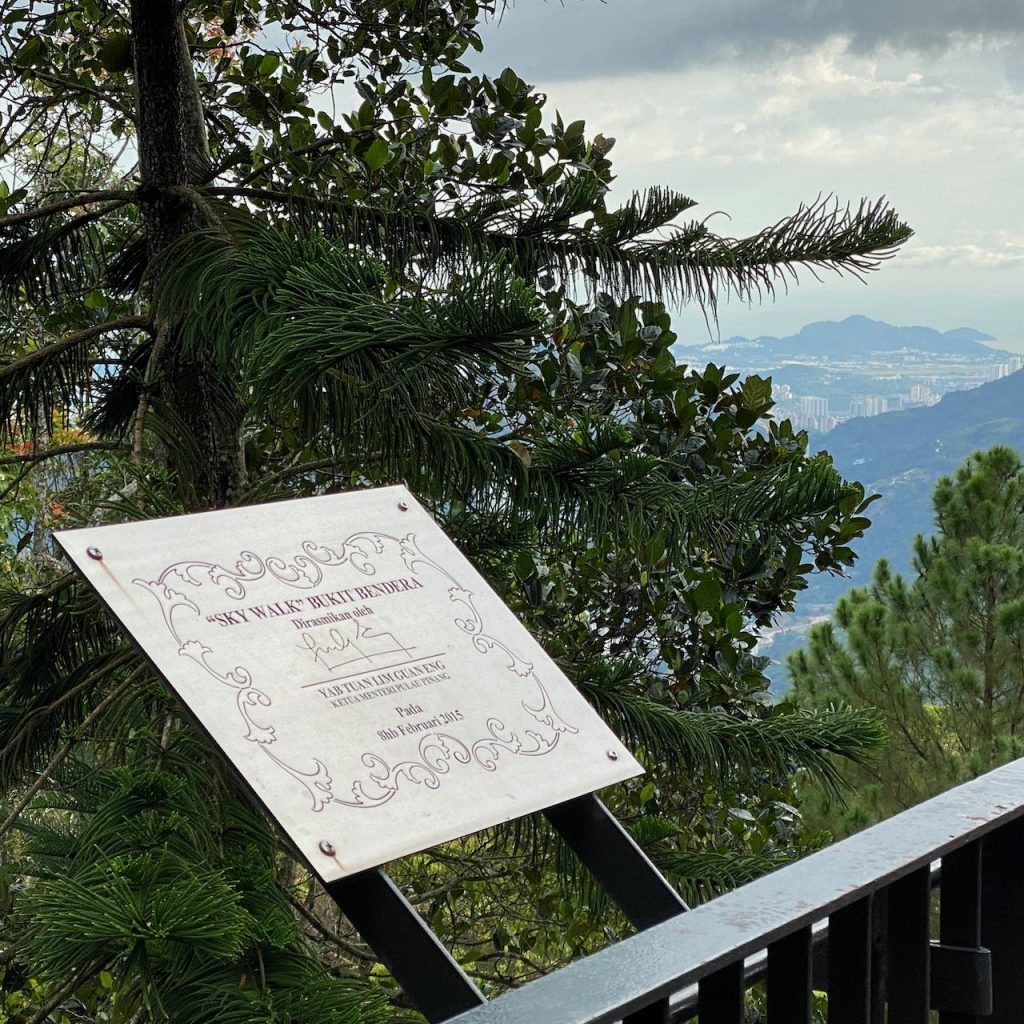 Enjoy the cool breeze at the hilltop and be rewarded with the views of lush greenery overlooking the busy George Town. Make sure to wait for the sun to set and watch as Penang lights up for the evening.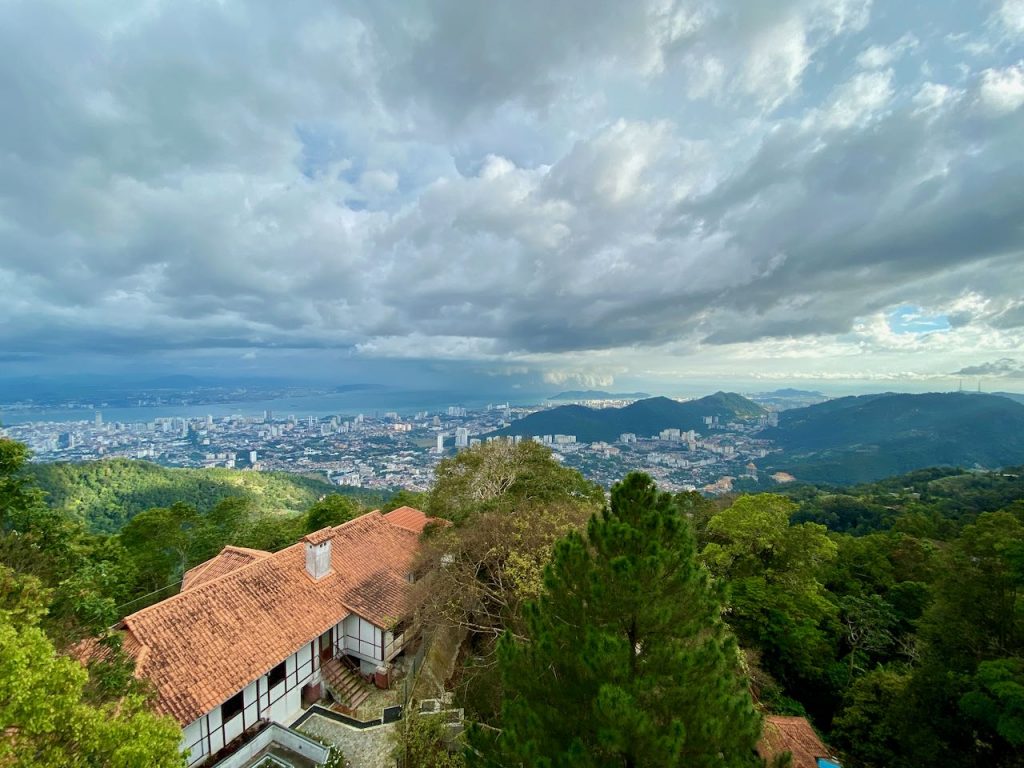 Address: Jalan Stesen, Bukit Bendera, 11500 Ayer Itam, Penang
Operating hours: Monday – Sunday, 6.30am – 11.00pm
Note: A one-way ticket for the funicular ride up to the top of the hill is priced at RM15 per adult.
Upside Down Museum
The Upside Down museum is an interactive museum located on Kimberley Street in George Town, Penang… offering visitors the unique experience to experience an upside down world. The museum resembles rooms in a house but there shops and even a café which is of course upside down. If you do not know how to take pictures, no worries, there is a staff there on hand who will teach you how to pose with the backdrop and take your photos for you.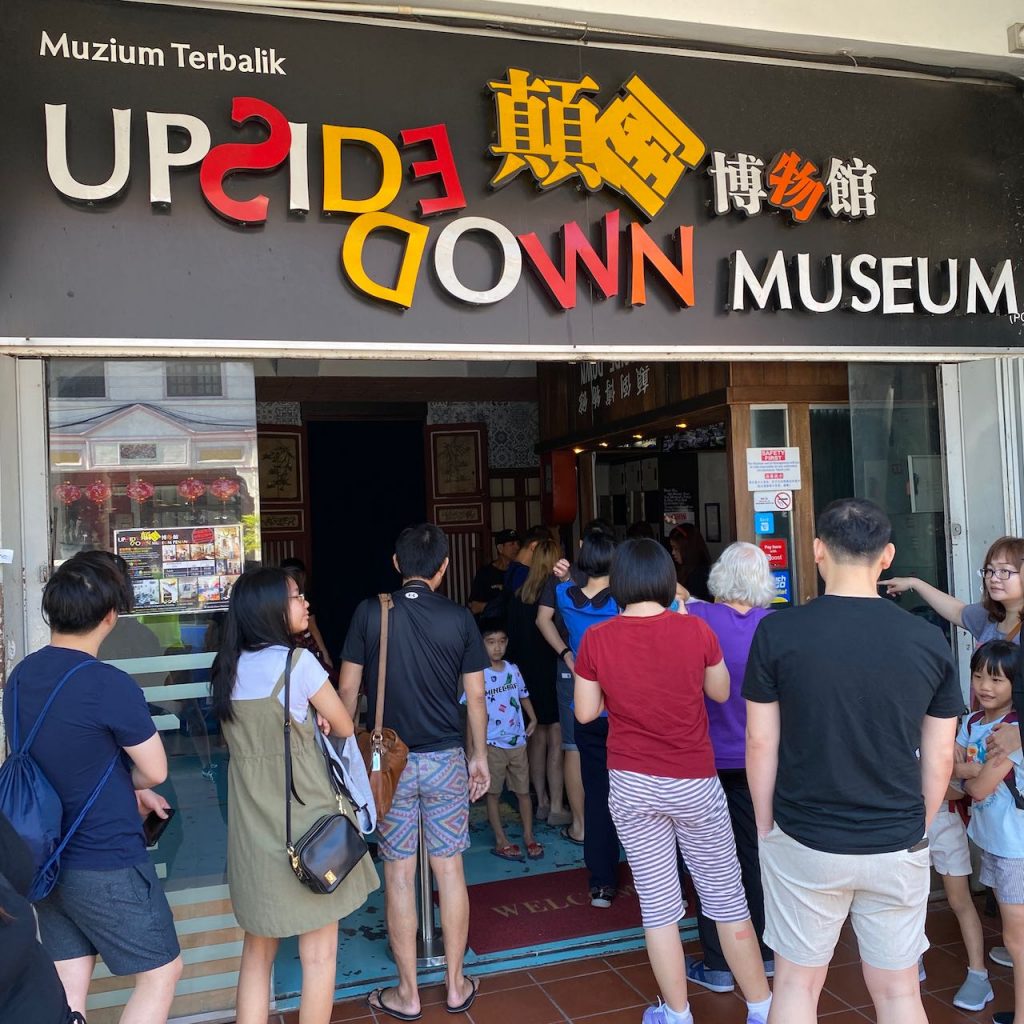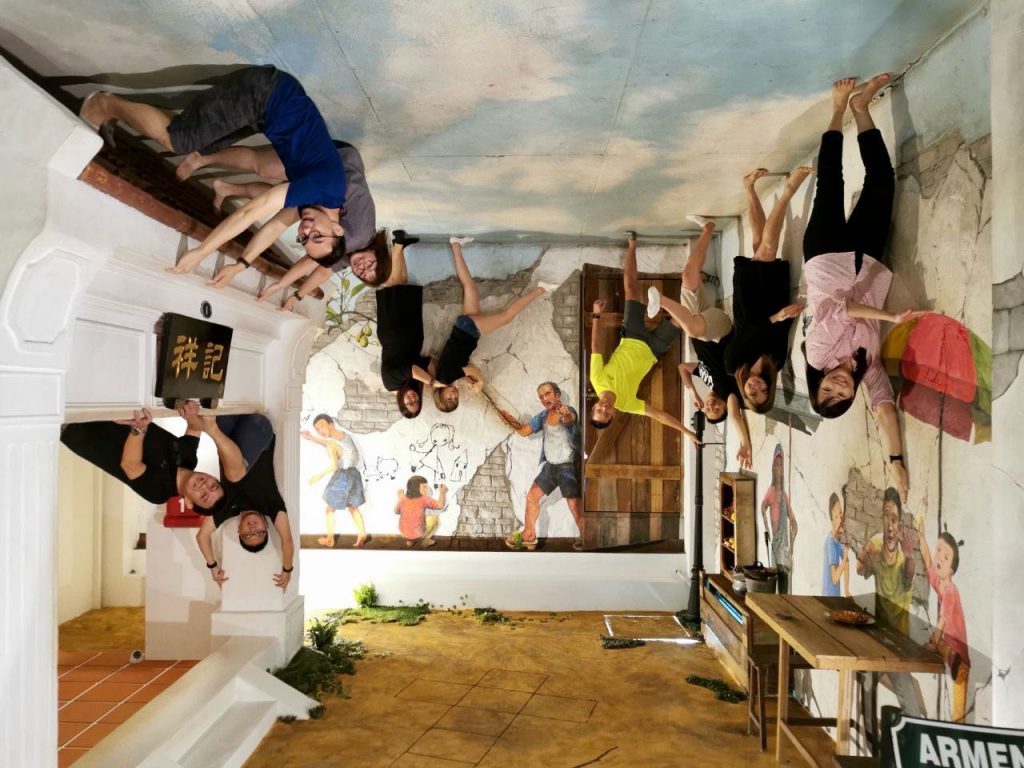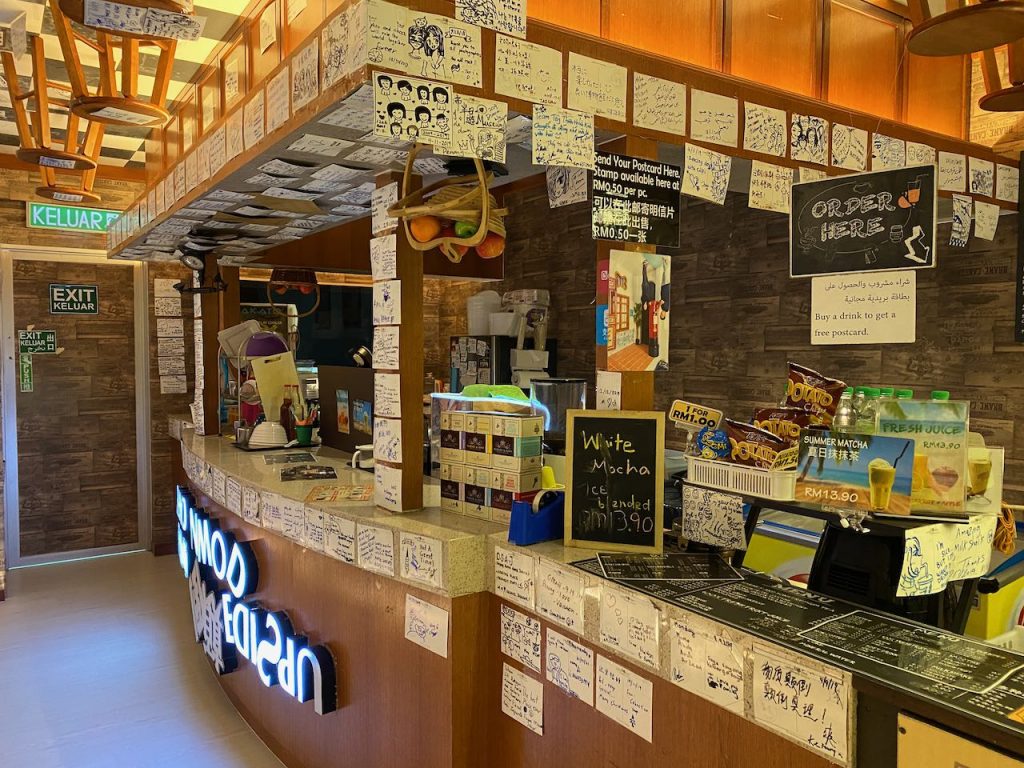 Address: Upside Down Museum, 45 Kimberley Street, 10100 George Town, Penang
Kek Lok Si Temple
Built in 1891, it is one of the largest Buddhist temples in Southeast Asia! Also known as the Temple of Supreme Bliss, Kek Lok Si holds the record for the tallest temple pavilion in the world – a 7-storey, 30-meter tall pagoda holding the bronze statue of Kuan Yin, the Goddess of Mercy.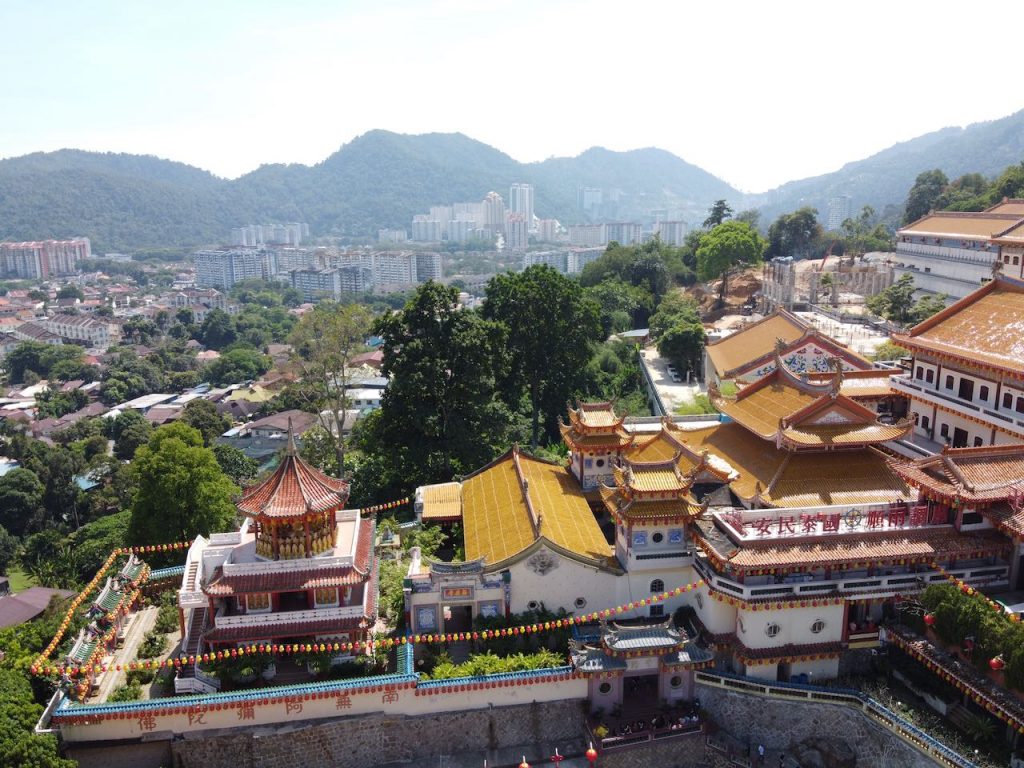 The temple houses a series of monasteries, prayer halls and beautifully-landscaped gardens. It also features millions of magnificent images of Buddha as well as carvings and sculptures depicting Chinese culture and Buddhist teachings.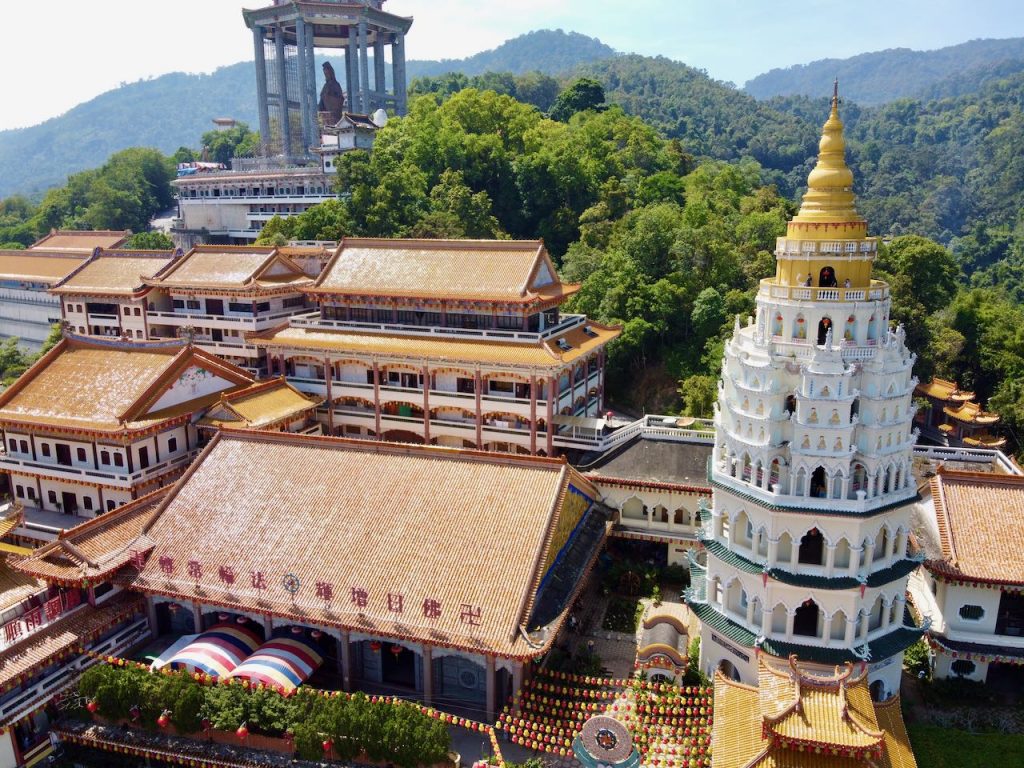 The most famous landmark within the complex is the Kek Lok Si Pagoda, which is designed with a combination of Chinese, Thai, and Burmese architecture. Marvel at the majestic grandeur of the temple as it is truly a sight to see!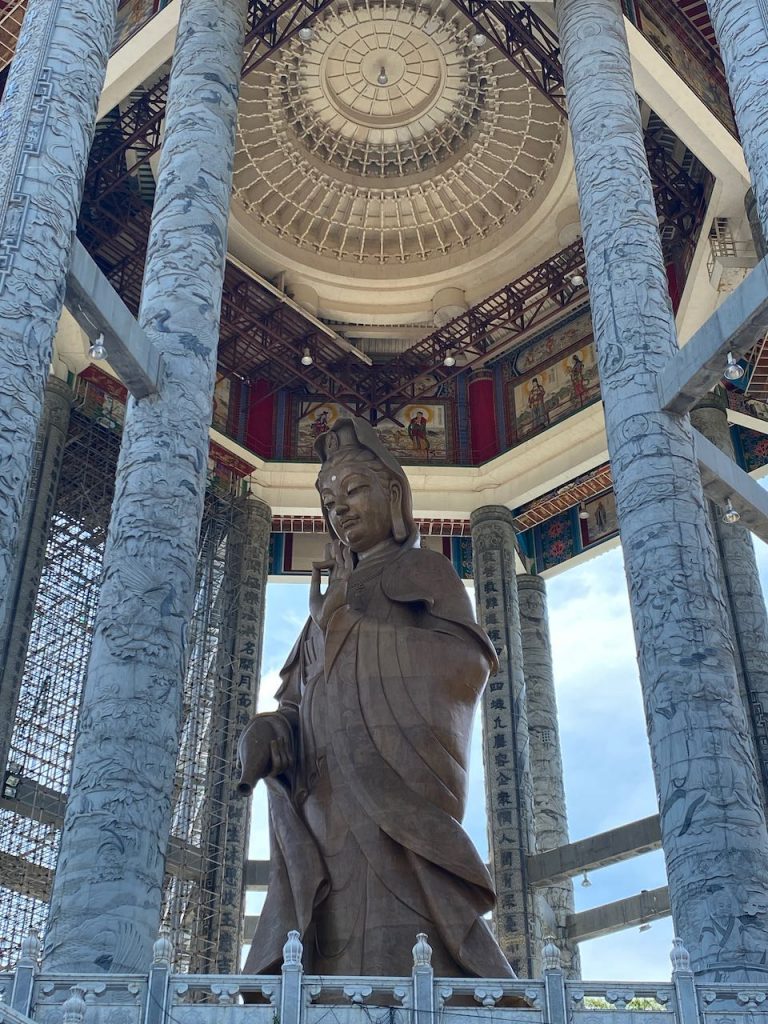 Address : Malaysia, Penang, Air Itam, 11500
Batu Ferringhi
Batu Feringghi boasts some of the best bars in Penang with stunning views and a vibrant nightlife. In select places, the drinks are very affordable. Enjoy your night there and make sure to Uber yourself back to the hotel.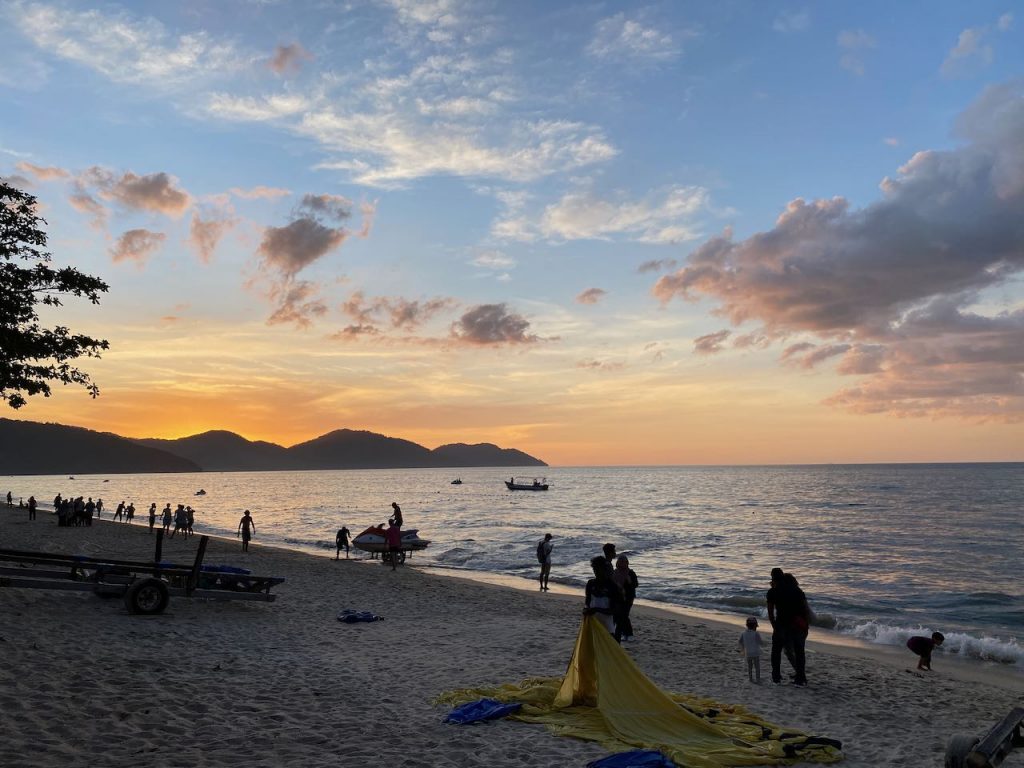 Pinang Peranakan Mansion
This mint green mansion on Church Street is one of the best-preserved examples of affluent Peranakan living in Penang. It was once the home of Chung Keng Kwee, a self-made tin mining magnate who became the richest man in Penang in the late 19th century.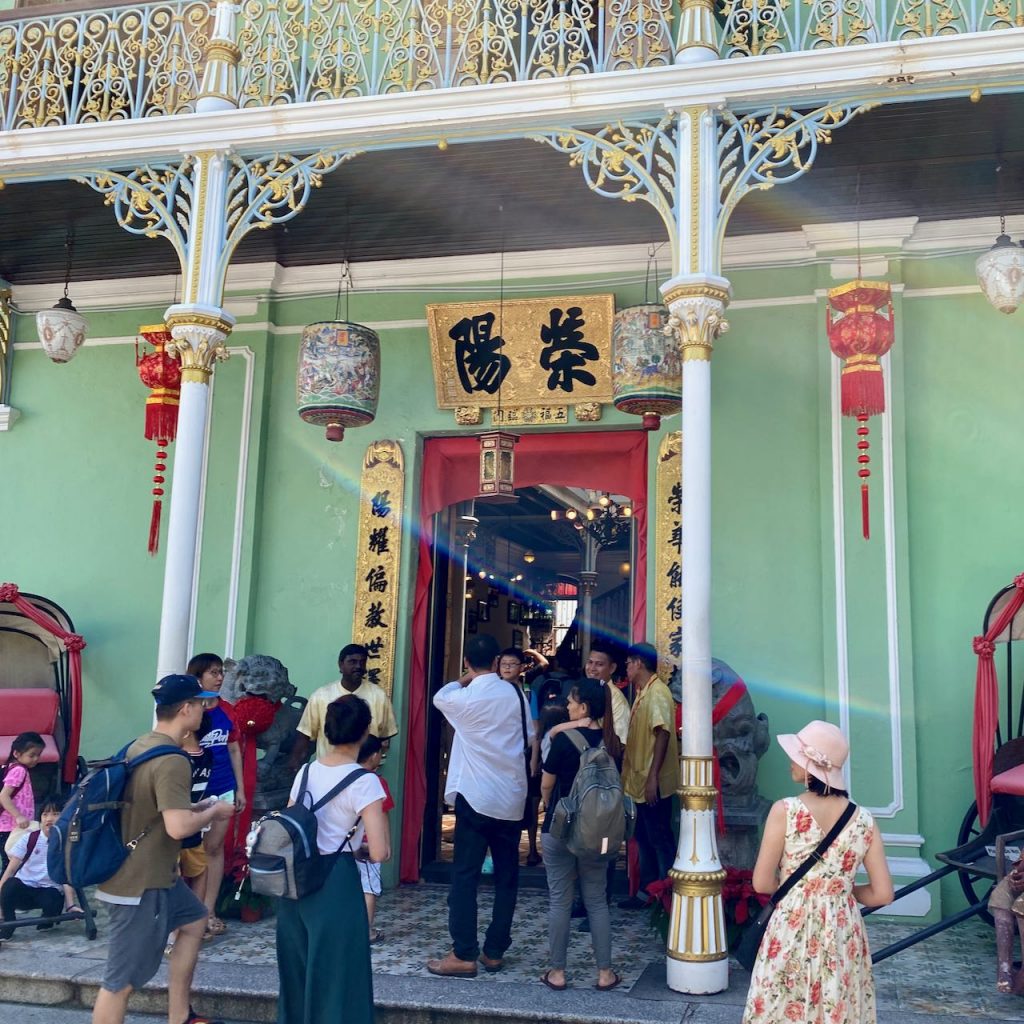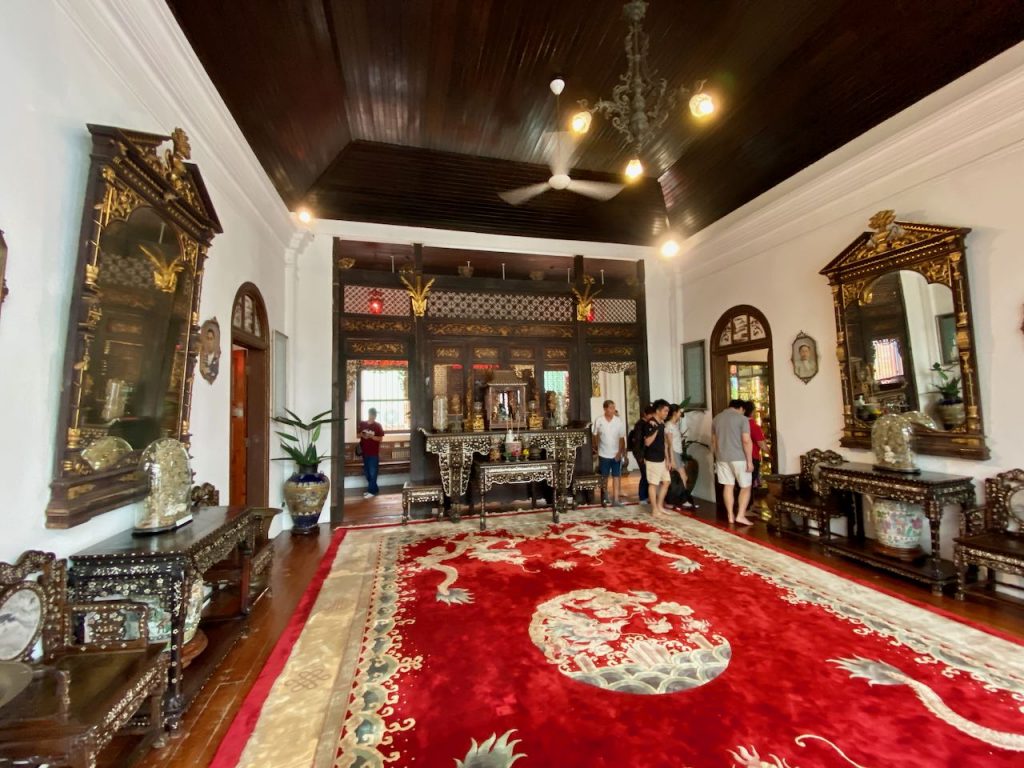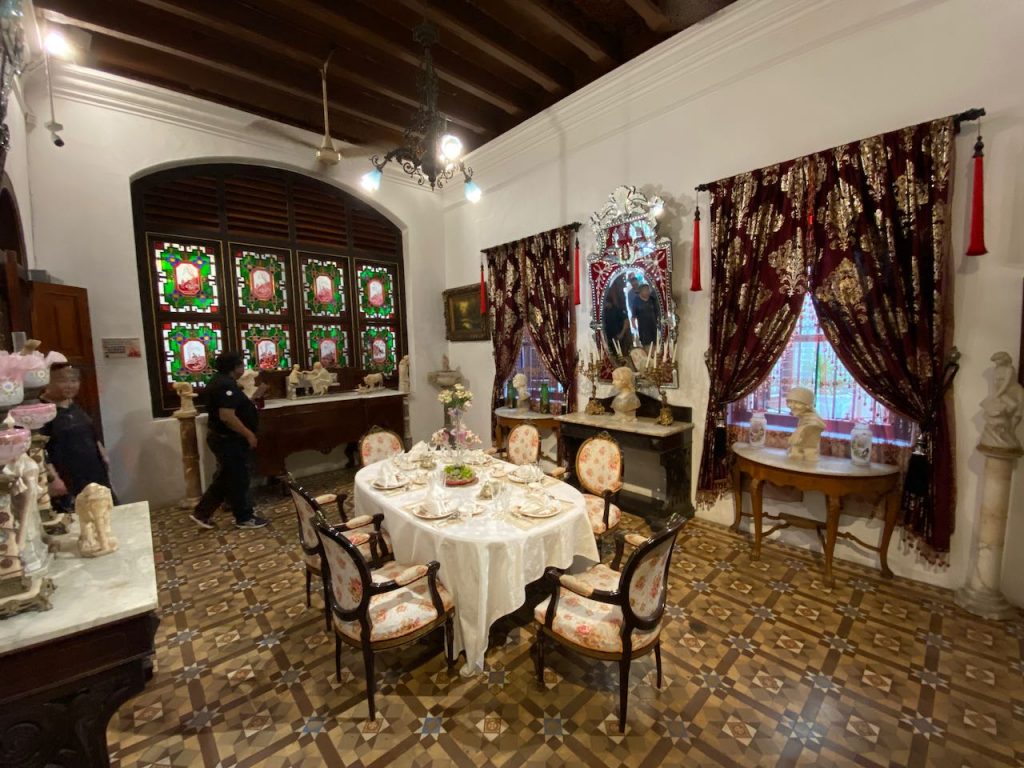 Address : 29, Church St, Georgetown, 10200 George Town, Penang
Ivy's Kitchen
Nyonya cuisine is the a fusion of Chinese cooking and Malaysian ingredients, which occurred due to the extensive Chinese immigration to the Malacca Straits. Penang's distinctive Nyonya cuisine differs in small but vital ways from that of KL or Melaka. This is embodied in George Town's Ivy's Nyonya Cuisine. Ivy's offers authentic Penang Nyonya, with an emphasis on fresh seafood and traditional homemade dishes. Delectable dishes such as nasi lemak and Assam prawns bring together the best of Malaysia flavors, Chinese techniques, and the freshest possible ingredients.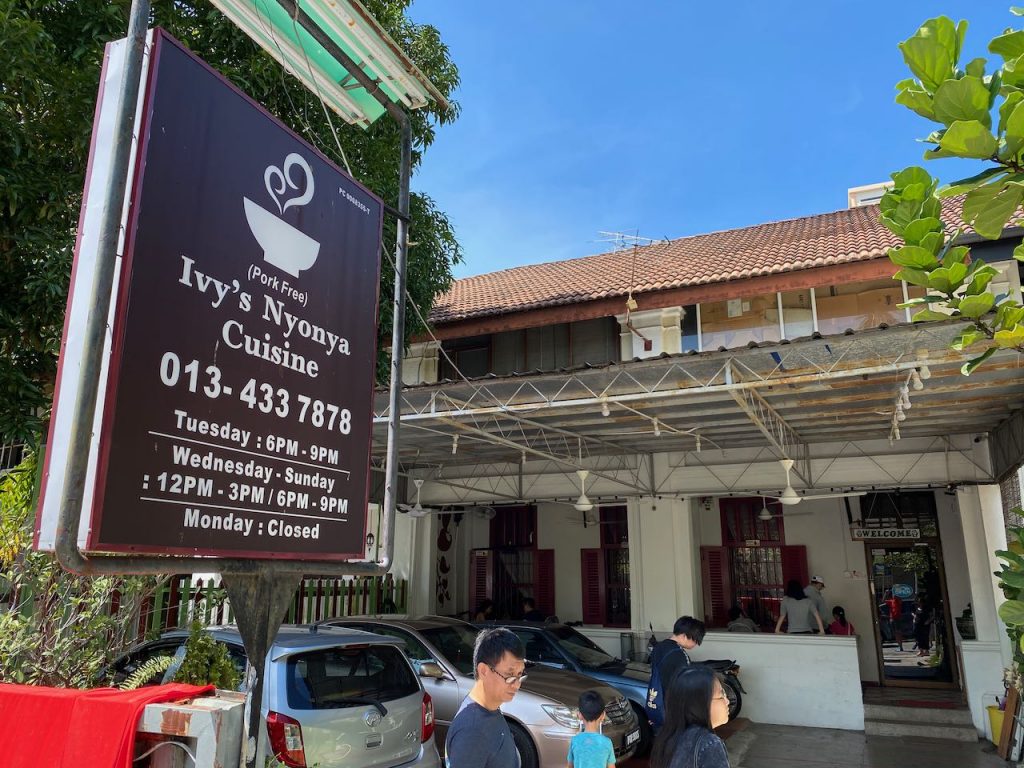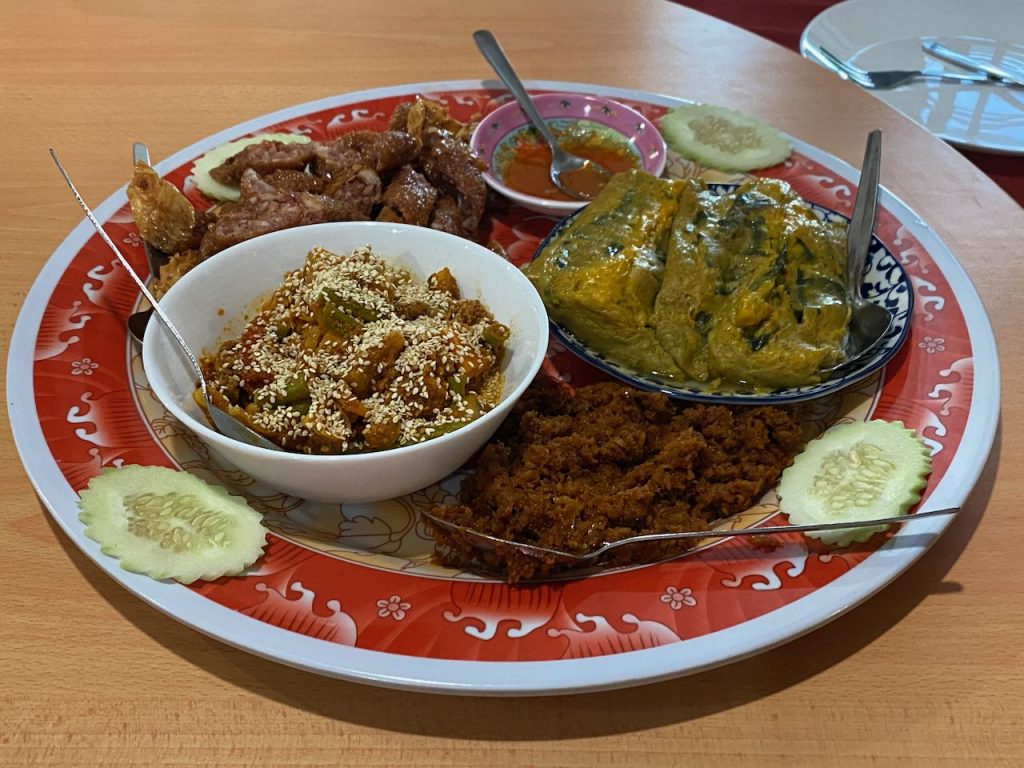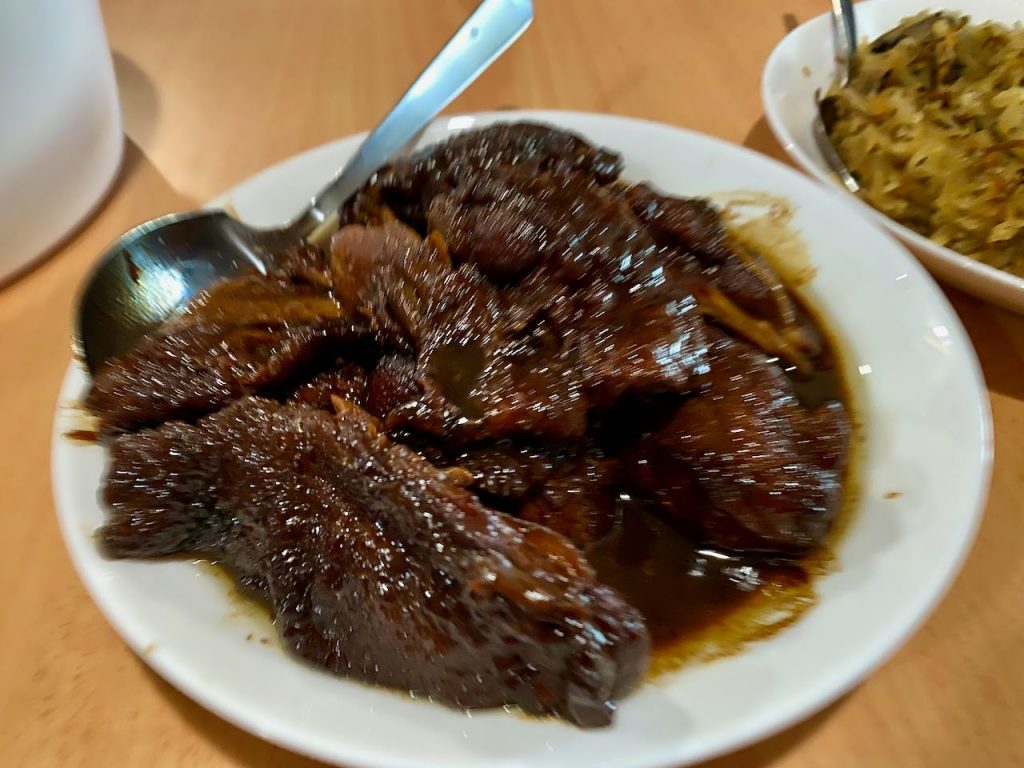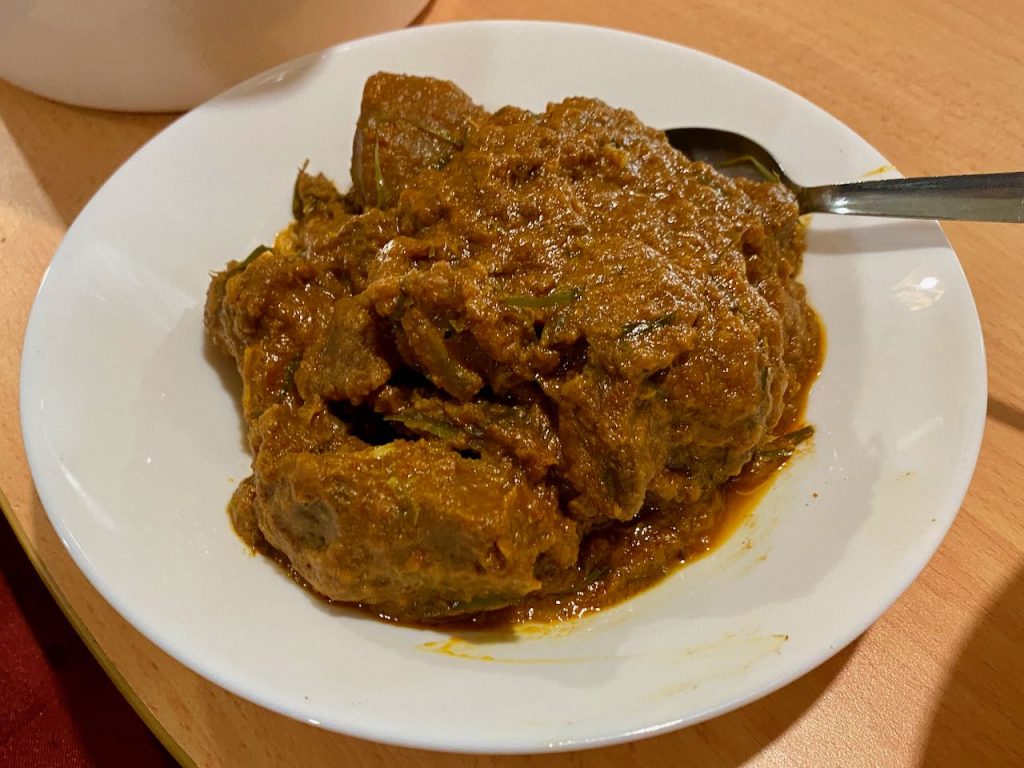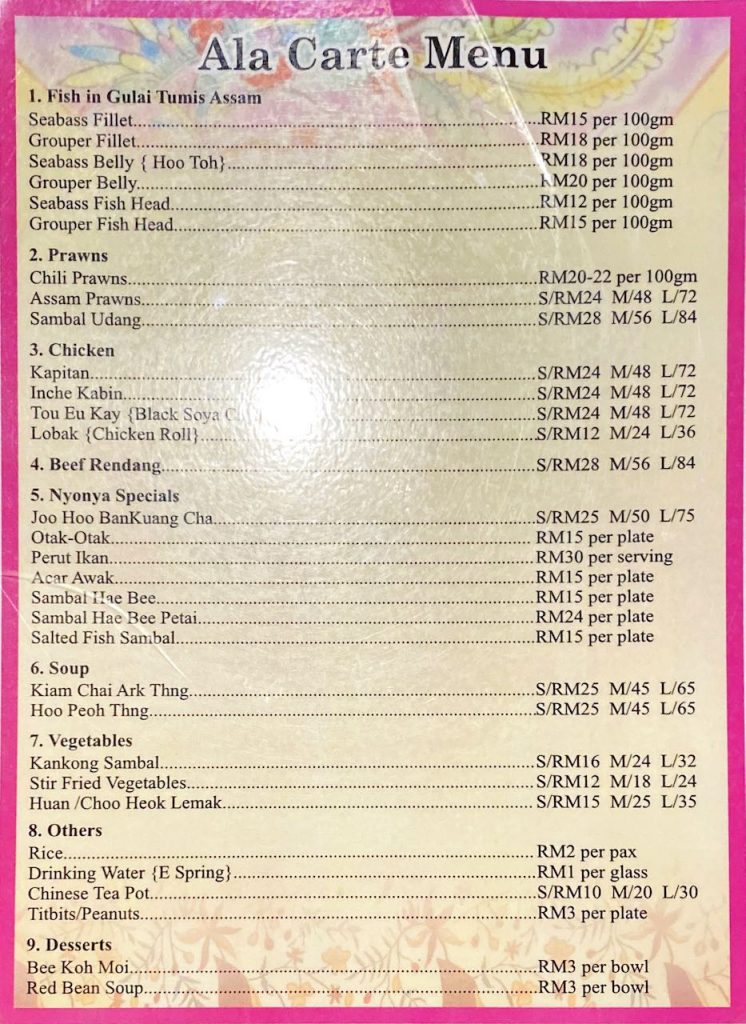 Address : 58 Jalan Chow Thye, 10250 Penang
Penang Golf Club
Whether you are in Penang for business or for pleasure, experience a truly wonderful tropical golfing experience at some of the region's top greens. Penang's beautiful and sunny year-round tropical weather provides perfect days for golf.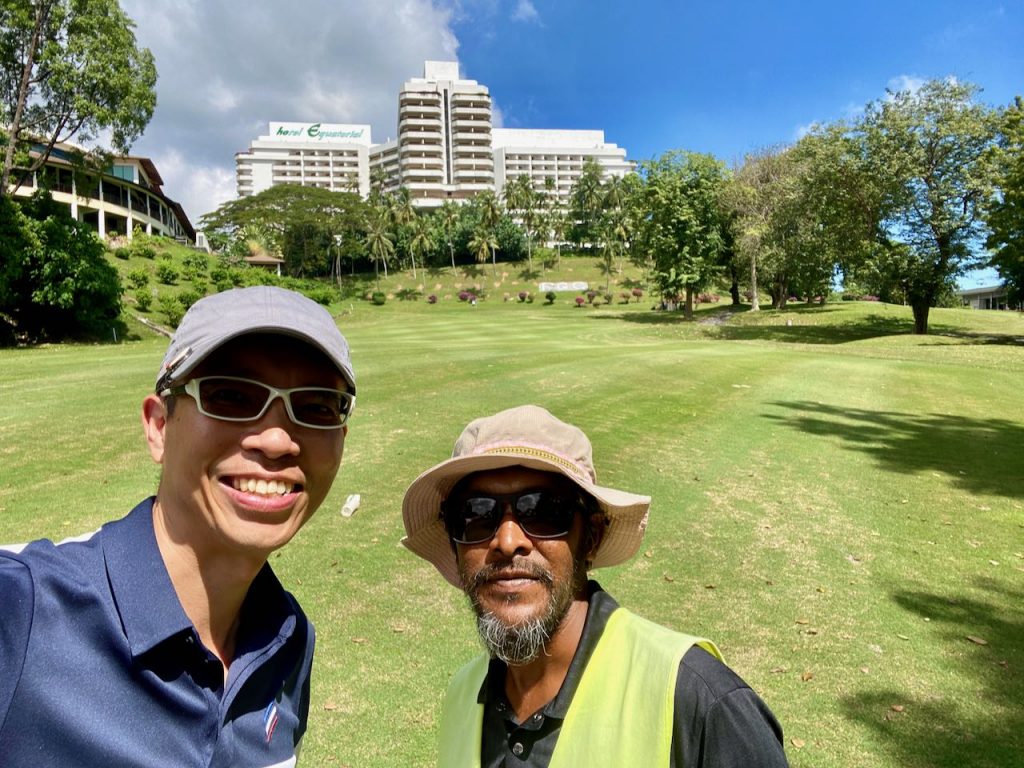 Located near the airport on once a 130-acre hilly rugged and rocky jungle, the Penang Golf Club (former Bukit Jambul Country Club) has established itself as one of Malaysia's top golf clubs right from the opening in 1984. Penang Golf Club was the venue for the 31st Malaysian Open in 1992 which was won by Vijay Singh.
There is a nice Japanese restaurant which also serve nice local dishes. Ice kacang here is recommended too.
Address : No.2, Jalan Bukit Jambul,Bayan Lepas,11900 Penang
Read other related posts:
Follow us on:



Share this article on: