In Asia, wherever there is mention of new Hello Kitty themed venue, the hard core fans will find excuses to beeline and get their first glimpse. Without doubt, the first opening day (on the 12th May 2016) for Singapore's very first Hello Kitty Cafe attracted tons of visitors, both young and elderly. There are a few popular ones around the region e.g. Thailand and Hong Kong, but how will this fare? With my family members, we decide to hit Singapore Changi Airport Terminal 3 and try out this much hyped Hello Kitty themed restaurant.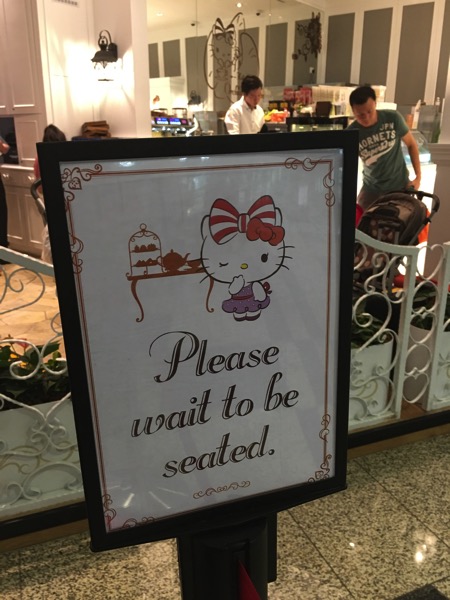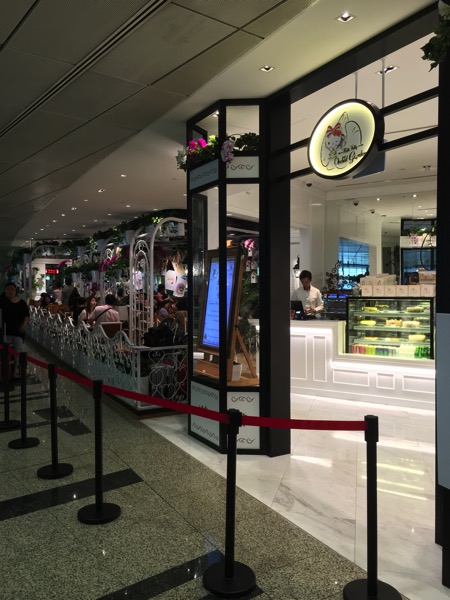 Apart of creating a central focus using the world famous Sanrio character – Hello Kitty, this first themed cafe in Singapore also lifted some inspiration from the orchid. Thus, the name 'Orchid Garden' was born. Interestingly, this cafe features a "garden city" theme with plenty of greenery and whimsical blooms.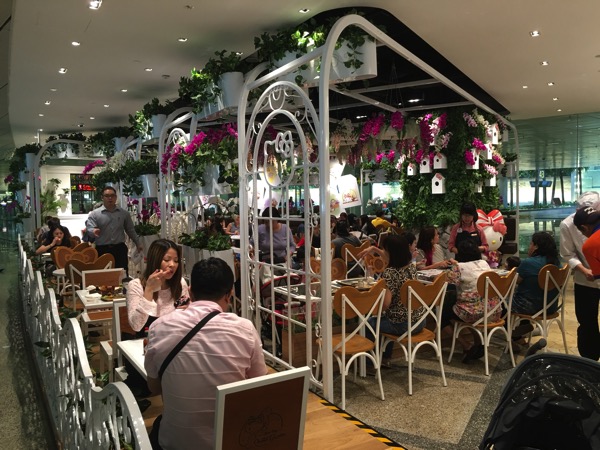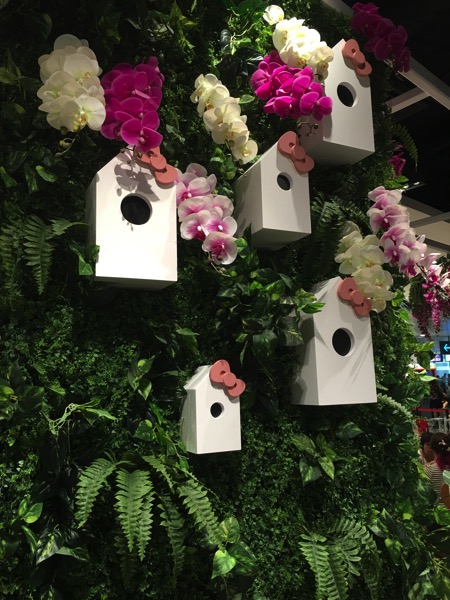 The cafe is extensively adorned with both real and artificial Orchids and other plants, inspired by Singapore's national flower. All their indoor furniture are specifically customised — from tables with cute motifs of the famous, beloved Sanrio character to chairs have the iconic bow incorporated onto those backrests. I would have wished for more comfortable cushioned and leather trimmed seats to enjoy the mesmerising surroundings.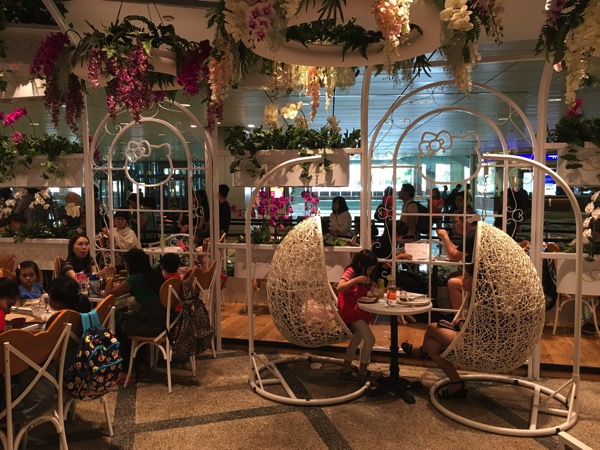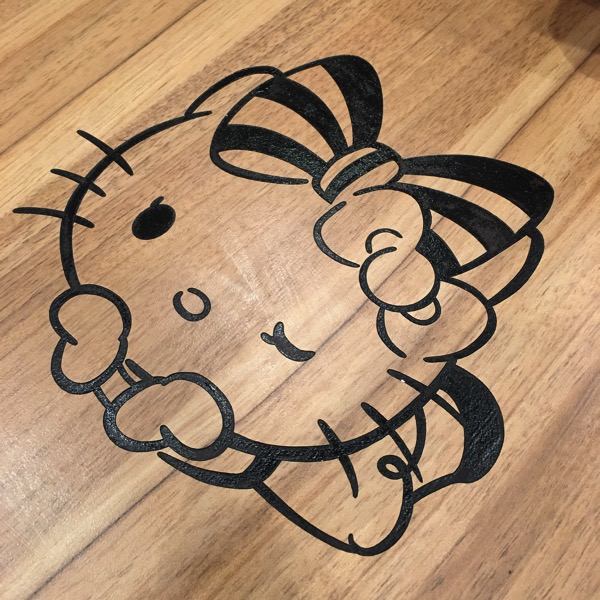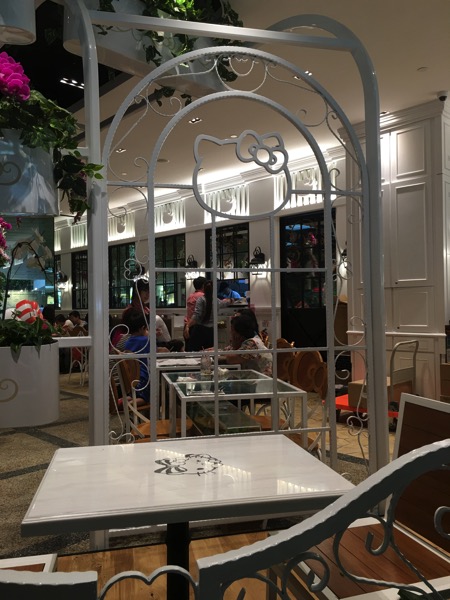 While waiting for the food to be served, one can browse through the hung up pages from Hello Kitty's journal depict her gardening story.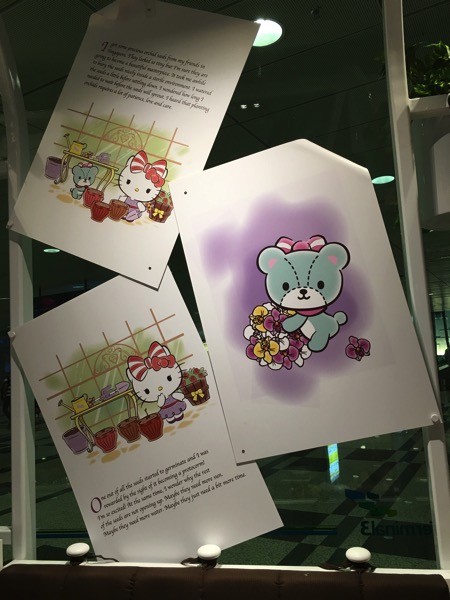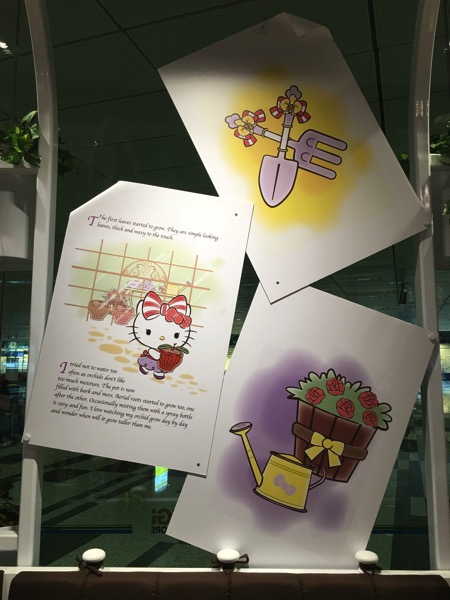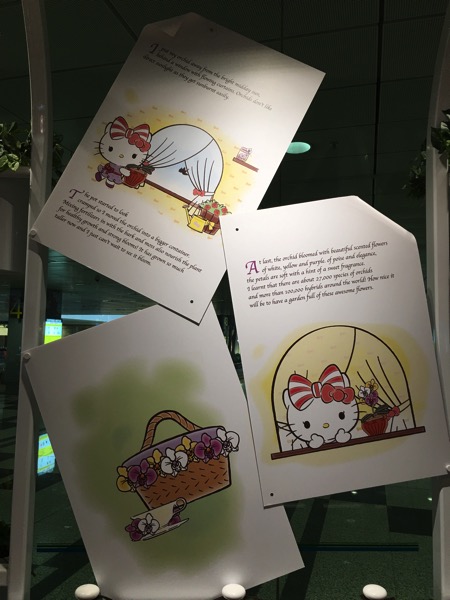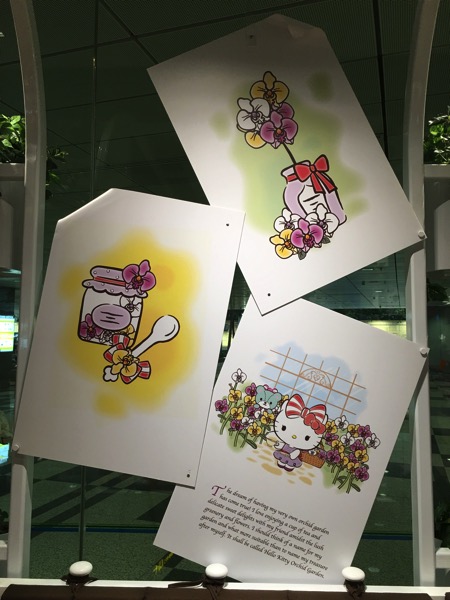 For those who prefer more visual interactions, there are two major photo areas where Hello Kitty fans can take selfies with those 3D life-sized figurines of Hello Kitty – one on a bench and the other in front of a greenmail.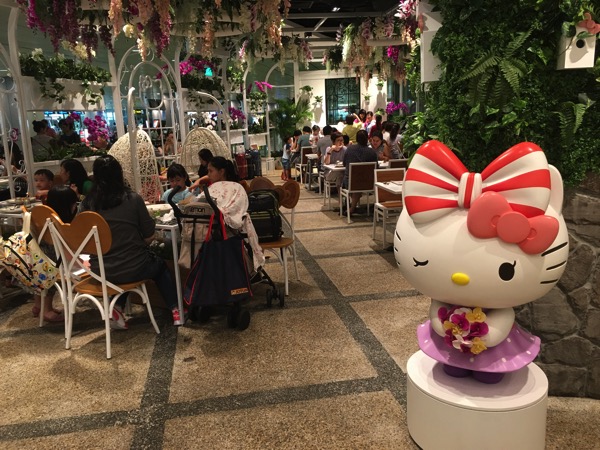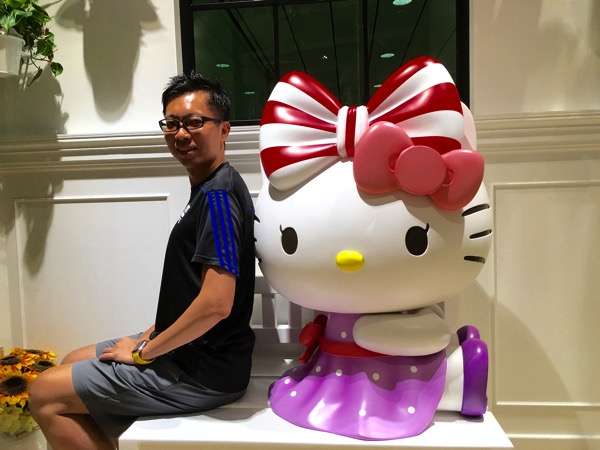 The food menu and concept are developed by Europa Specialty Restaurants (a fully owned subsidiary under ABR Holdings Limited, the folks behind Swensen's) and all their food presentations will need to be approved by Sanrio Co. Ltd. And thus you will be amazed how Hello Kitty is infused to every dish from cutlery to garnishing. It is a real treat both to the taste buds to the eyes.
One can choose from a wide selection of Kitty-themed foods. Among which we have tried a couple of interesting ones:
[Going for a Tan, S$9.00]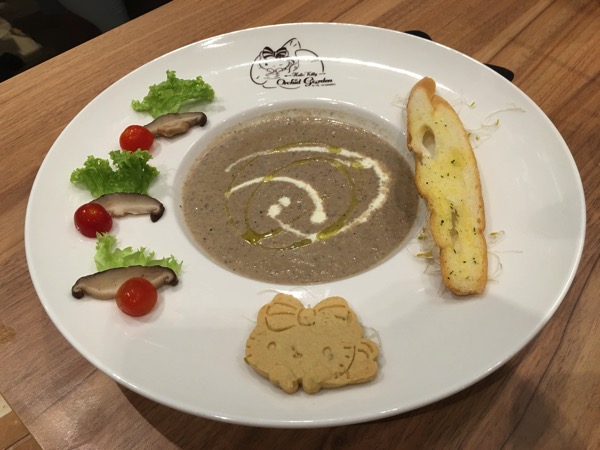 [Big Breakfast Surprise, S$18.50]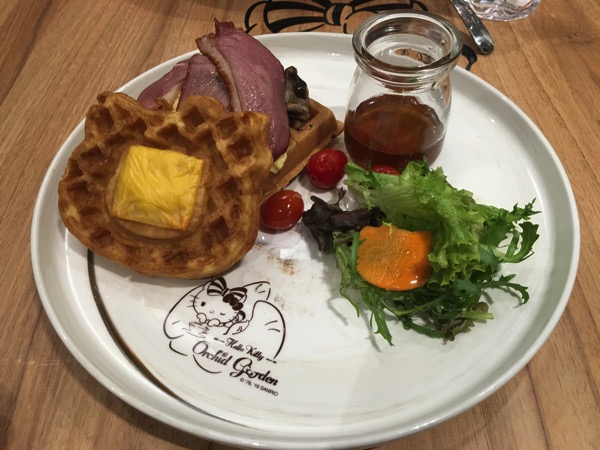 [Oops Kitty Did It Again, S$10.50]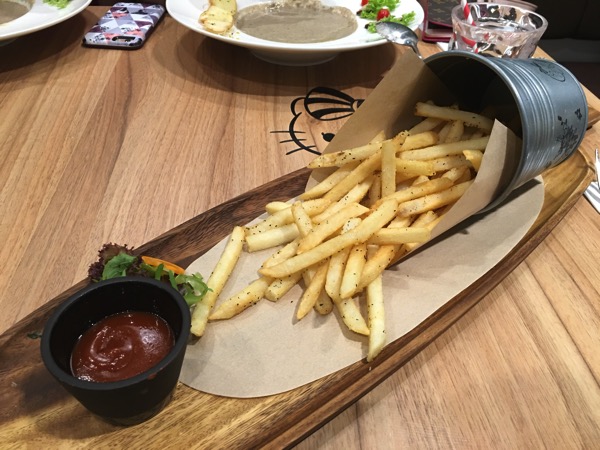 [Kitty Goes Fishing, S$23.90]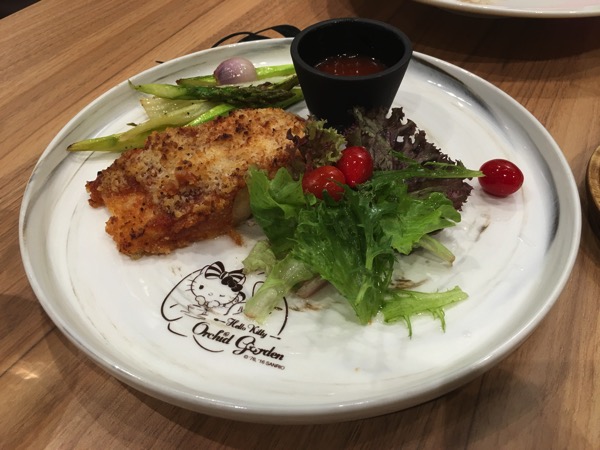 [Land of the Rising Kitty, S$17.50]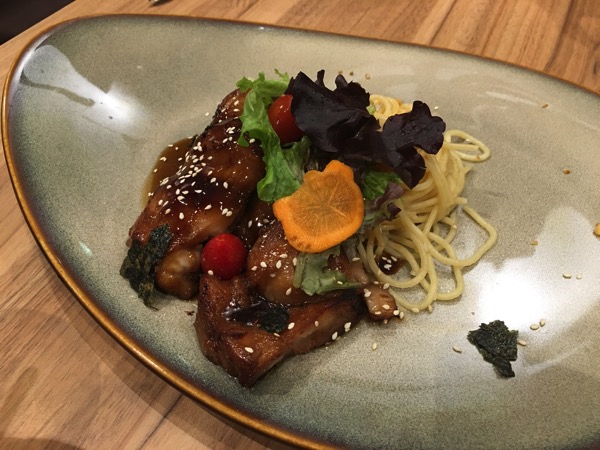 [Cafe Latte, S$5.90]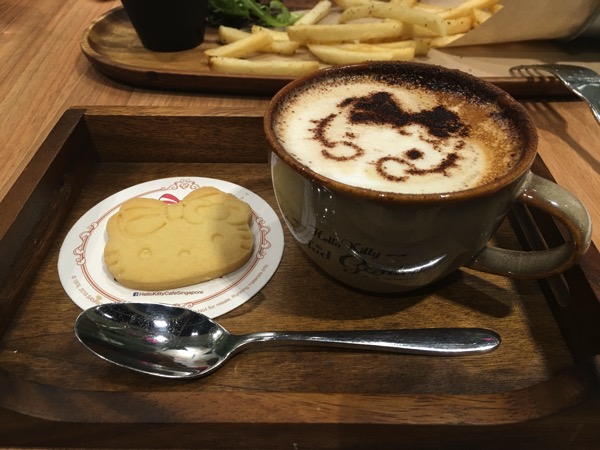 [Gelato, S$4.90]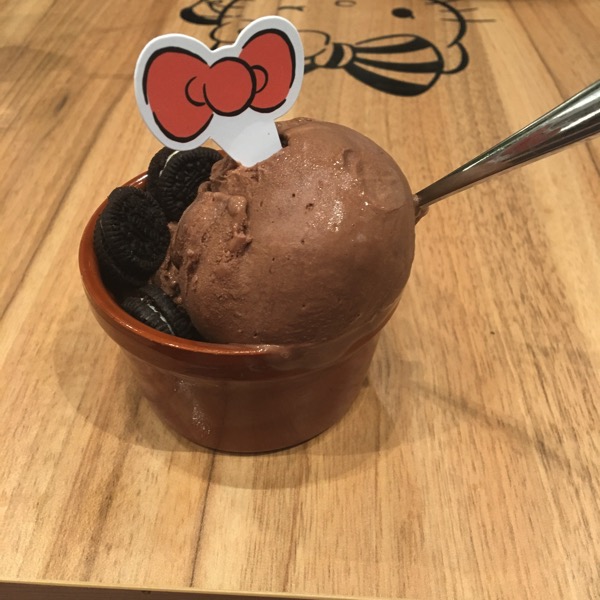 After a sumptuous meal, there is a merchandise section right after the payment counter near the main entrance. For those who are catching on their next flight out Singapore, there are several Hello Kitty gift ideas such as grow-it-yourself plant kits, gift sets etc. But sadly, I missed the Hello Kitty plush toys which I gathered that they are fully sold out during the cafe first day of launch.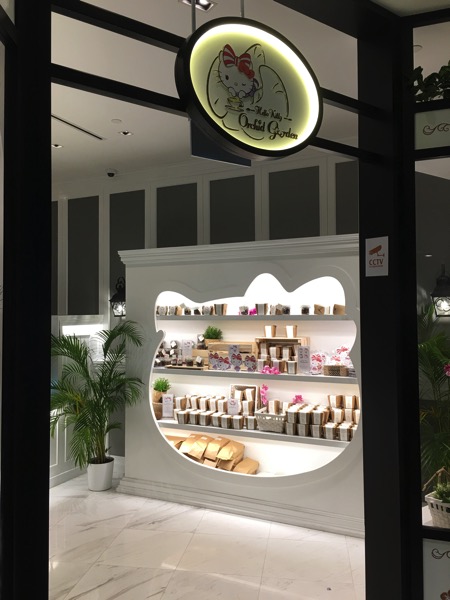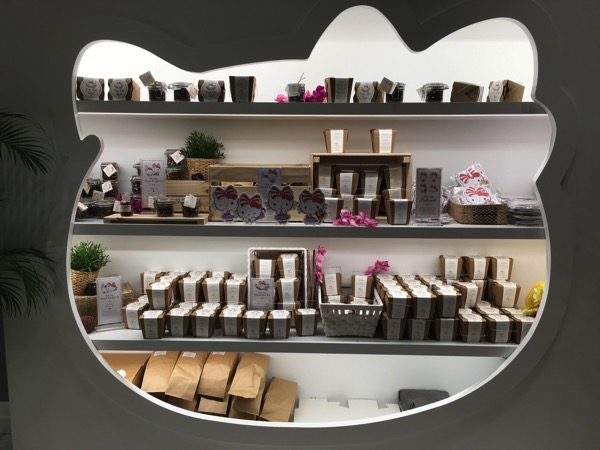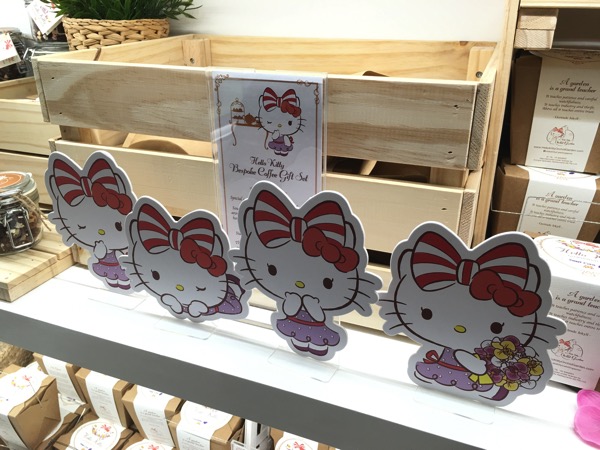 Overall Rating (1 – lowest/worst, 5 – highest/very good):
a. Location : 3 (Located at extreme eastern end of Singapore, although one can travel to the cafe location by train or by car)
b. Food : 4 (Much better than I first expected, although I would have wished for a larger portion for fans like us who are not as petite as Hello Kitty)
c. Service : 3 (The cafe is short handed during peak hours but generally the waitresses were very friendly and approachable. The waiting time in a queue is known to be as long as 1.5 hours during peak period)
d. Ambience & Setup : 5 (Nice ambience and well designed cafe. The seating can be made more comfortable though)
e. Price : 3 (One can get those food served with similar quality but at cheaper prices elsewhere. But I guess you pay for the whole Hello Kitty experience.)
Restaurant details:
Hello Kitty Orchard Garden
Singapore Changi Airport Terminal 3 Arrival Hall Central
#01-22
65 Airport Boulevard
Singapore 819663
In summary, this Hello Kitty themed cafe definitely edge up vs other similar themed cafe around the region. For hard core Fans, you should try it out soon but just be mentally prepared to queue and wait to enter.
Food Menu for reference: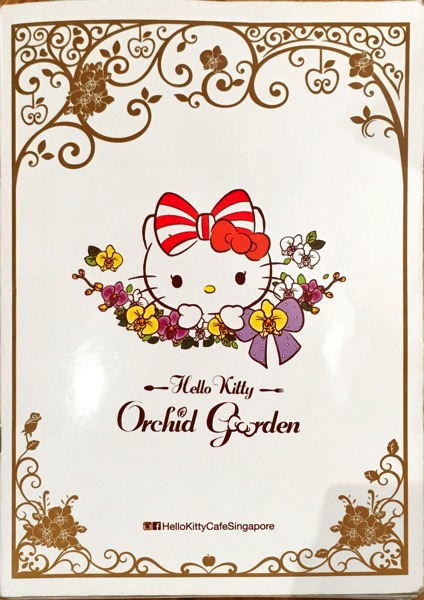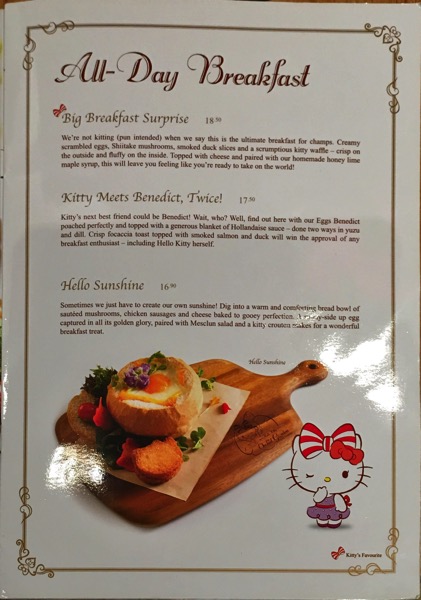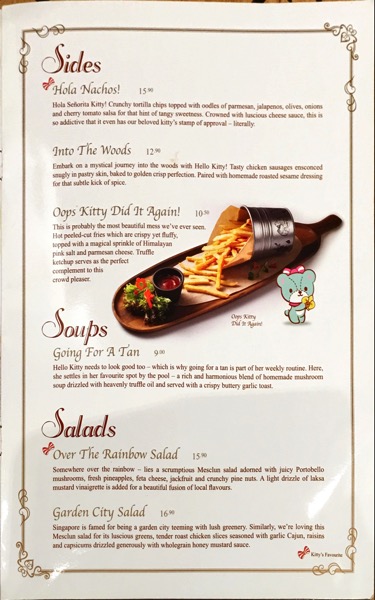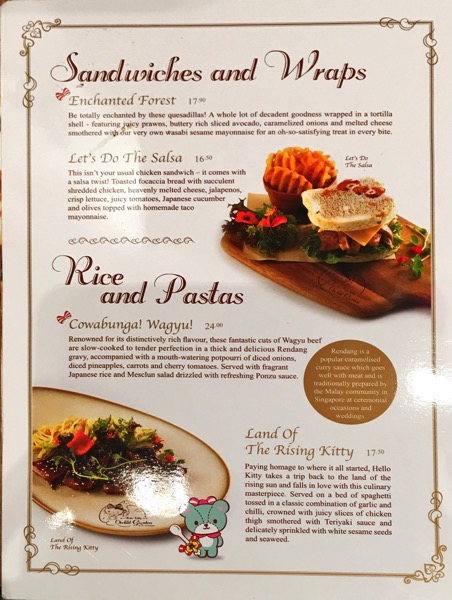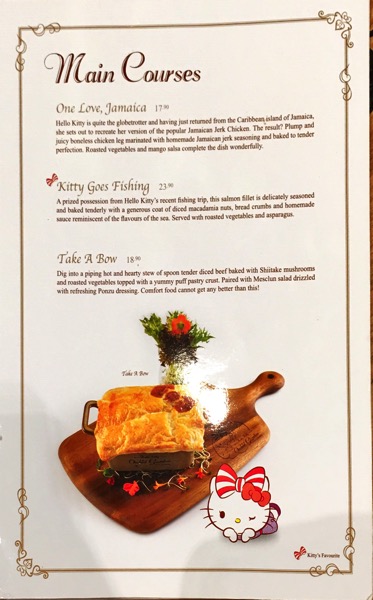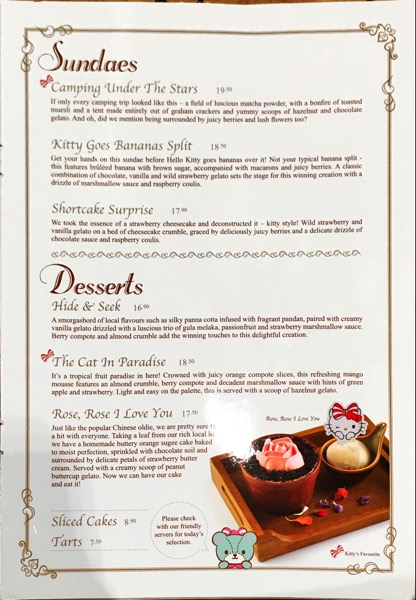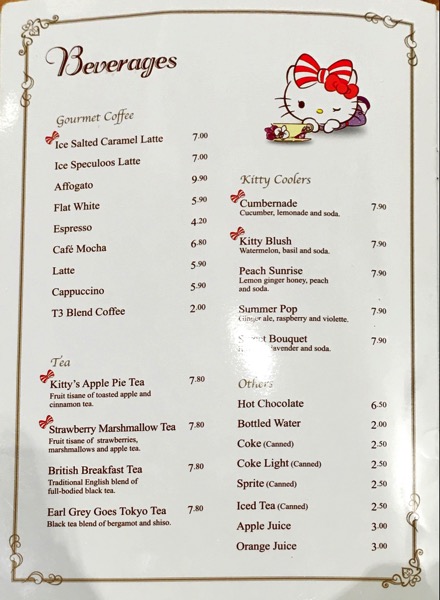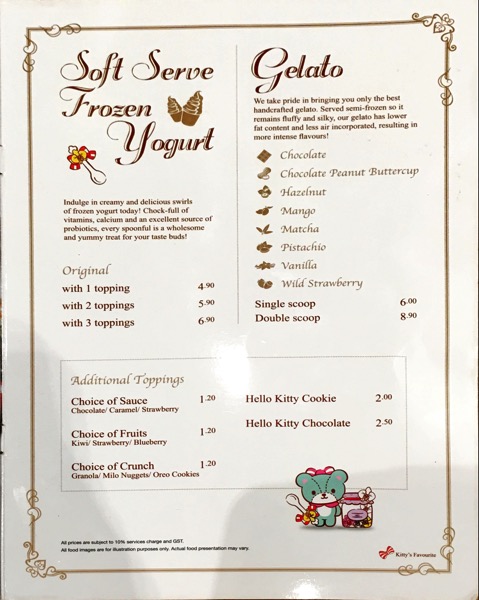 Read other related posts:
Follow us on:



Share this article on: