Like all business travellers out there, I am always challenged by the difficulty of getting the right phone which I can easily swap to the local sim cards to enjoy the local LTE coverage. Fear not now, as I have compiled this useful guide for some of the common smartphones out there, especially those with dual band LTE/4G support.
Now you can be assured and can enjoy the full speed of LTE/4G with one single phone.
Table 1 : LTE compatibility For ASEAN countries (Singapore, Malaysia, Indonesia, Thailand, Philippines)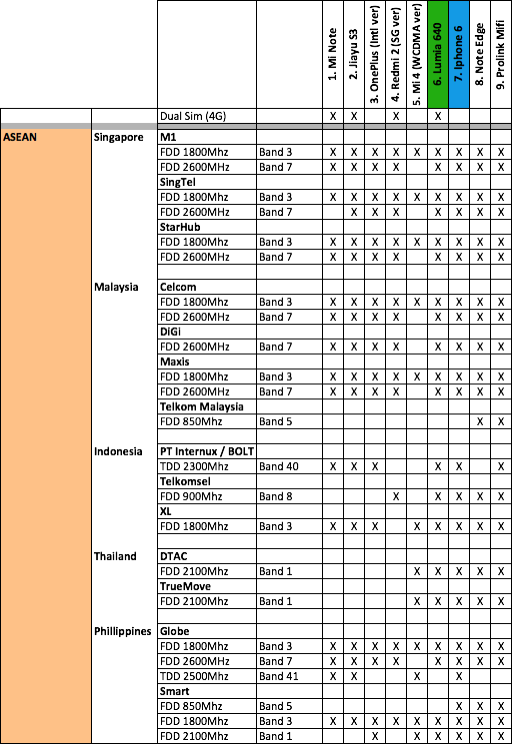 Table 2 : LTE compatibility For ASIA excl ASEAN countries (China, Hong Kong, Japan, South Korea)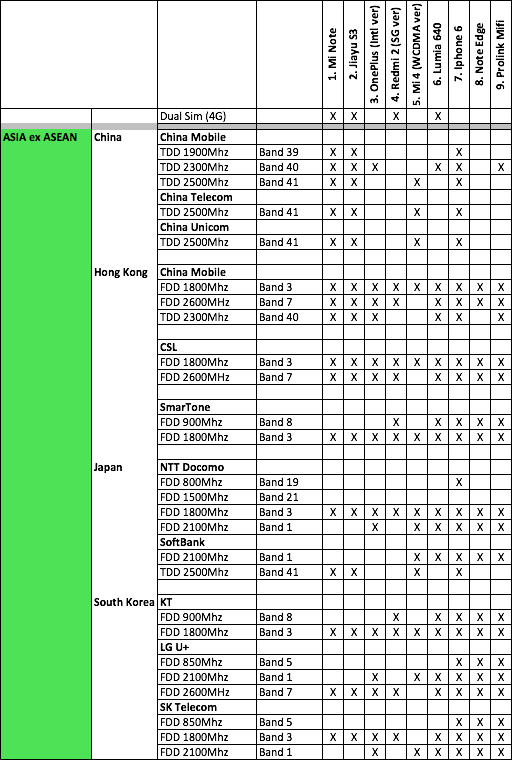 Table 3 : LTE compatibility For Europe (UK, Germany)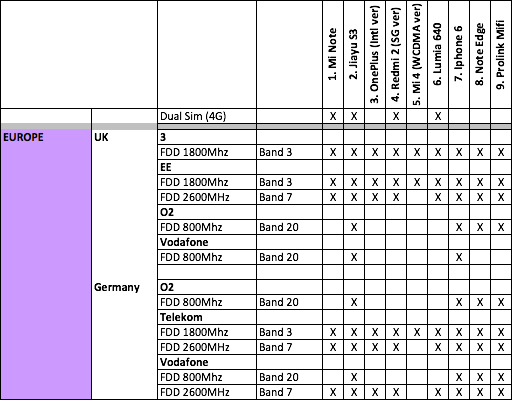 Table 4: LTE compatibility For AMERICAS (Canada, US)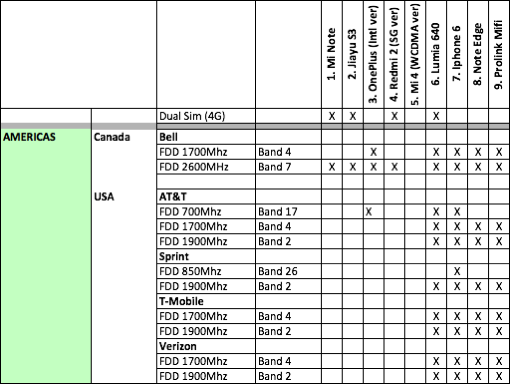 Smartphones listed:
1. Xiaomi Mi Note : FDD 3/7, TDD 38/39/40/41
2. Jiayu S3 : FDD 3/7/20, TDD 39/40/41
3. OnePlus Bands: FDD 1/3/4/7/17, TDD 38/40
4. Samsung Note Edge Bands: 1/2/3/4/5/7/8/20
5. Apple iPhone6 : 1/2/3/4/5/7/8/13/17/18/19/20/25/26/28/29/38/39/40/41
6. Xiaomi Mi4 : 1/3/41
7. Xiaomi Redmi2 : 3/7/8
8. Prolink PRT7005L : 1/2/3/5/7/8/20, 38/40
9. Microsoft Lumia 640 : 1/2/3/4/5/7/8/12/17/28, 38/40
Among all the common smartphones, the 2 most ideal phones are:
a. Microsoft Lumia 640 (Dual Sim – 4G)
b. iPhone 6, iPhone 6S (Single Sim – 4G)
If you have other smartphone which is equally capable to support a good spectrum of LTE frequencies, feel free to share with the readers too!
Read other related posts:
Follow us on:



Share this article on: