The very moment when fibre optic cable laying started, I immediately opted for it. And soon enough, when the first telco M1 first launched fibre home broadband, I went ahead to sign for a 3 months trial without any consideration. Initially, it was full of issues:
a) Very low speed for both Up/Down stream [10/20] even I signed for a [50/100]b) No VOIP
c) VPN cannot work even when connection is made
But I am glad at least they have resolved all these issues after more than 2 weeks of interactions with them months back. I guessed this was the whole purpose of giving me free 3 months trial? Now the speed is blazing fast close to the promised specifications.
After going through the whole experience, I've decided to document down the key steps & considerations for all reference. Feel free to add and comment against these.
Steps to enable FIbre Home Broadband:
1) Check if your block / area is fibre connection ready
2) Sign up for the fibre optic cabling from common corridor box to your home. It pays to settle with the foreign workers to lay extra length of the cable for you at nominal rate. Else you can pay for the standard rates to extend the fibre termination point to your desired room. It is advise to terminate next to a power point (at least with 2 – one for OTP modem, one for Residential Gateway/Router)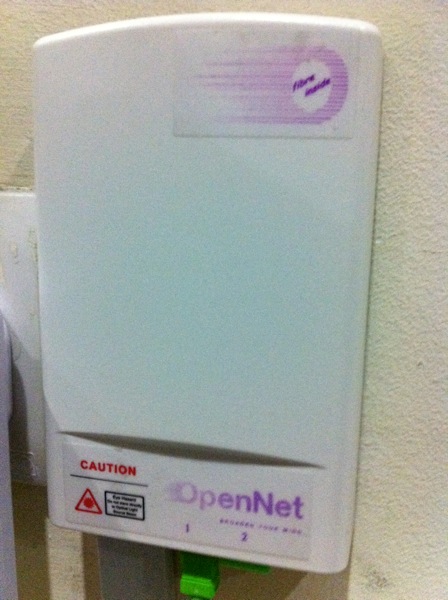 3) After the cable is laid & tested, you can proceed to sign up with the Telco – M1, Starhub, SingTel. Pricing is competitive. But all fibre plans are more cost effective than the regular ADSL or Cable broadband plans. Do indicate to them if you are using their free RG or your own routers. Else a later switch, there will be downtime & you need to wait 5 days for the switch
4) Installation will happen in several separate occasions, unlike the regular service which can be activate in 1-3 days:
a. OpenNet team will install the OTP modem [2 weeks after sign up]. There are 4 LAN ports and each one is meant for a Telco provisioning.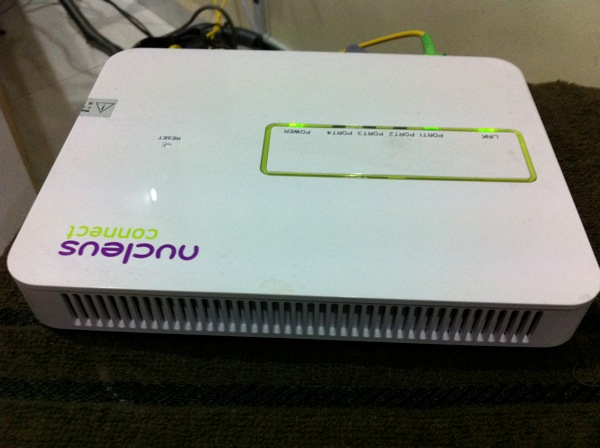 b. Telco will come next to hook up the Residential Gateway (RG) or your own router to the respective ports in OTP modem. The ports will be configured & opened by them. You will not be able to do in advanced by your own. [1 week+ after OpenNet]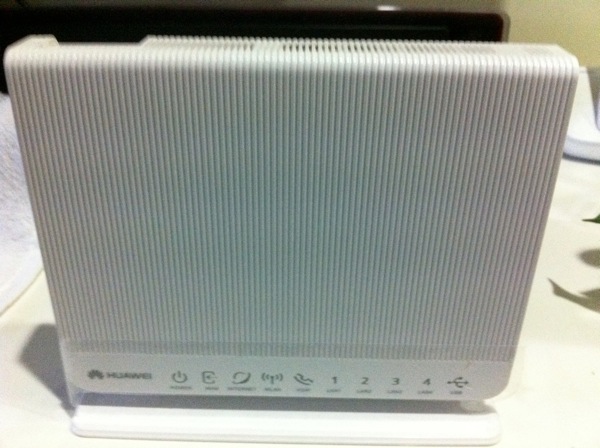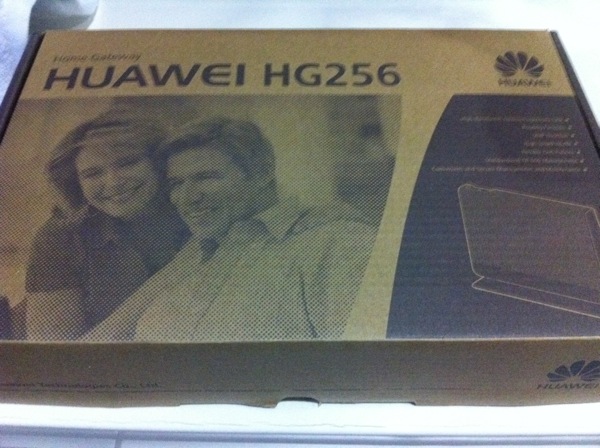 Other Tips:
1) Do not use the free standard Residential Gateway – security is bad, does not allow DHCP reservations, speed is bad (non-optimised router packet headers)
2) You can bridge rooms via LAN home plugs, but could limit your room-room connection speed to 12Mbps.
3) Always use Gigabit routers / switches to avoid bandwidth limitations across devices
4) Tested in my home setup : Linksys WRT610N, Aztech Gigabit home plugs, TP Link gigabit switch, Apple Mac Extreme router, Synology DiskStation 1511+
5) If you need the free VOIP service, you will need to use their RG.
Have fun & good luck!
Follow us on:



Share this article on: