It is known that new Xiaomi devices are usually selling like hotcakes during their official launch. Likewise, for the new Mi Note (64GB) white, it is anticipated to be more so especially with new and better features during the 28th July SG50 sales day.
To cater for sneak preview, Mi Singapore has worked with Uber (taxi/car hiring service) to bring the level of E-Commerce to another level. Users can now make use of Uber mobile app to place an order for the new Mi Note right at their very location without the hassle of hogging in front of the PC.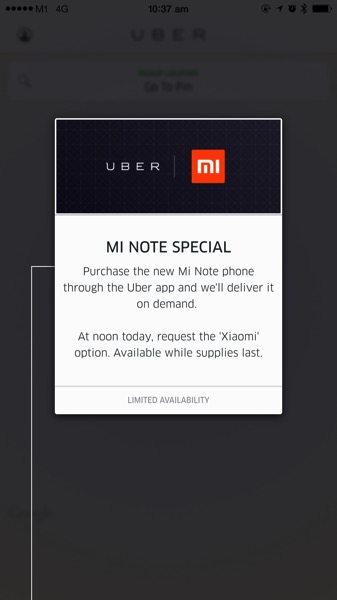 The whole process was very straightforward, fast and yet reliable.
Step 1 : Enter the promo code (for the very few selected ones to be able to purchase the item ahead of the main Uber sale time: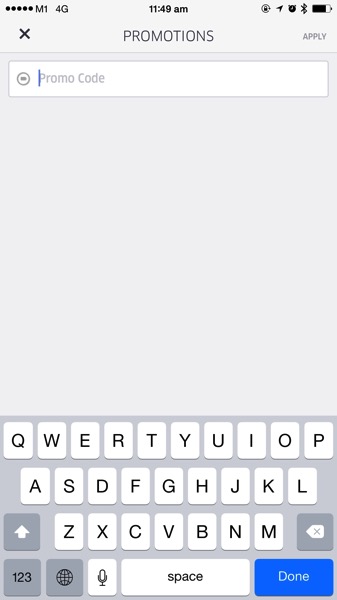 Step 2: Setup the payment info in the Uber app (Of course, it is mandatory to create an account with Uber prior this)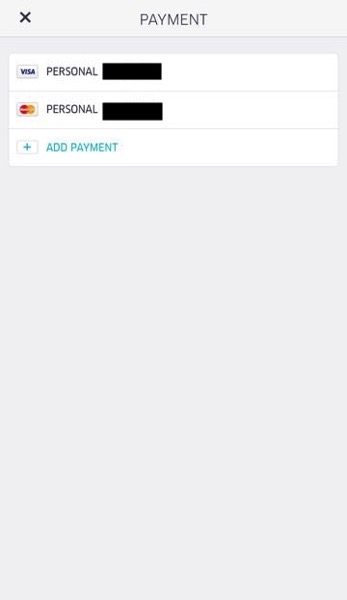 Step 3: Initiate the purchase (once there is a available Uber car with the stocks onboard)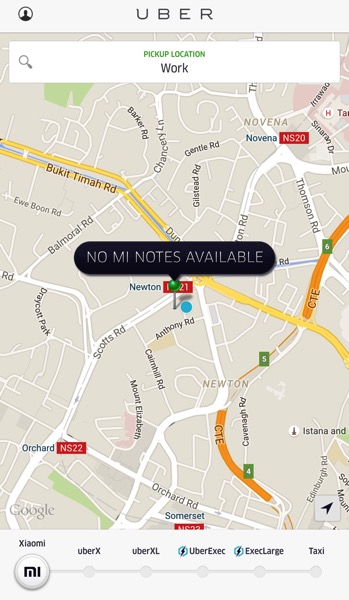 Do observe the selection of 'Xiaomi' at the bottom navigation bar which is different from the other regular Taxis / Cabs: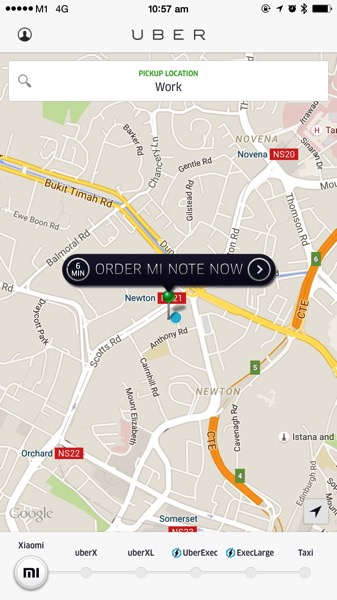 Specify the mode of payment and sit back to await the item to be delivered to your foot step.
Step 4: Monitor the ETA and location of the Uber delivery car in realtime: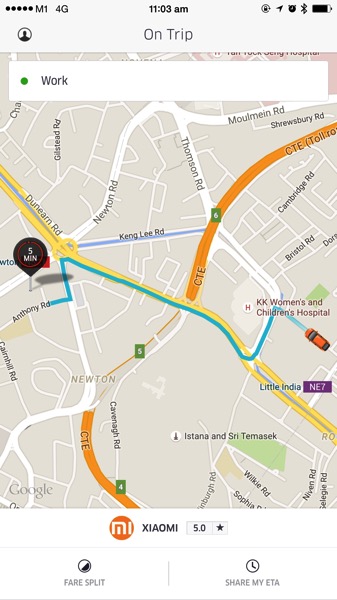 I must say I am impressed with this mode of delivery. Reached in less than 15 minutes (assuming there are Uber cars located around the location at the point of order placement).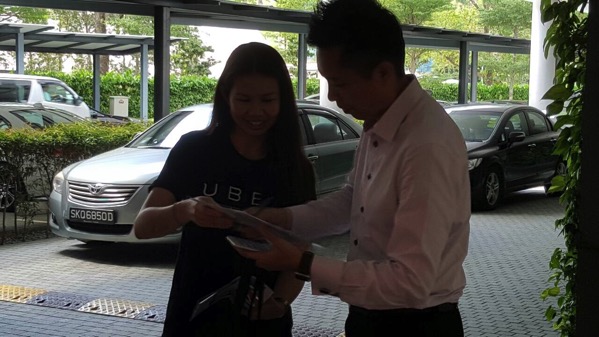 After some paperwork done, the new Mi Note is handed over – new & safe!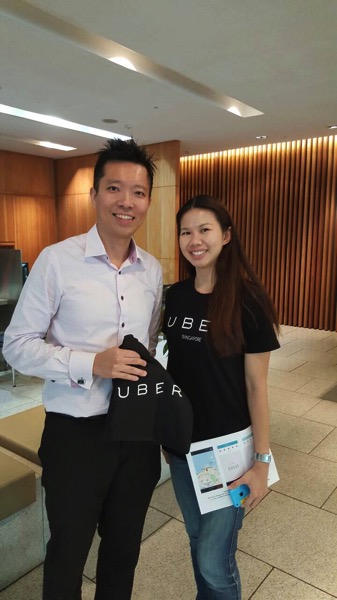 Uber also provided an email confirmation of the order which one can keep for warranty purposes.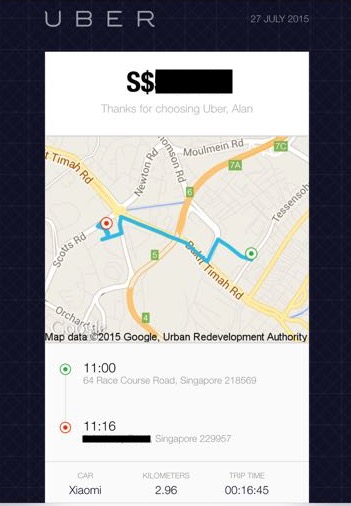 Here it is, Mi Note in this nice cute Uber bag.
Overall, the buying experience has been very unique and interesting. Once again, Mi Singapore has been introducing relevant creative way of fulfilling the new orders. From the earlier introduction of POPStation tie-up with deliveries in 2-3days, now with Uber, the delivery is greatly shortened to within minutes/hours.
One of these days, you should give it a try!
Read other related posts:
Follow us on:



Share this article on: