Mi Note Experiential Event 2015
held at Cafe House in Singapore. It was here, we get to test drive the new
Mi Note
mobile phone which will be officially launch on the 28th July 2015 in Singapore.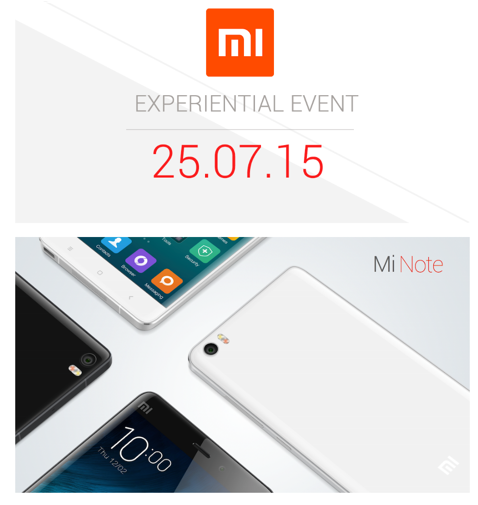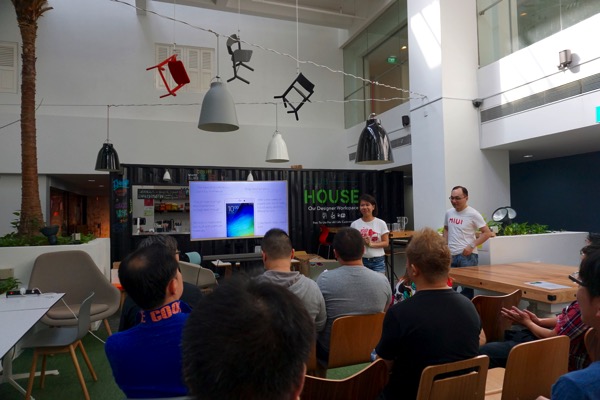 Briefing was mad by the product manager from Mi Singapore, to give all the attendees a clear run through of all the new features packed in the MiNote.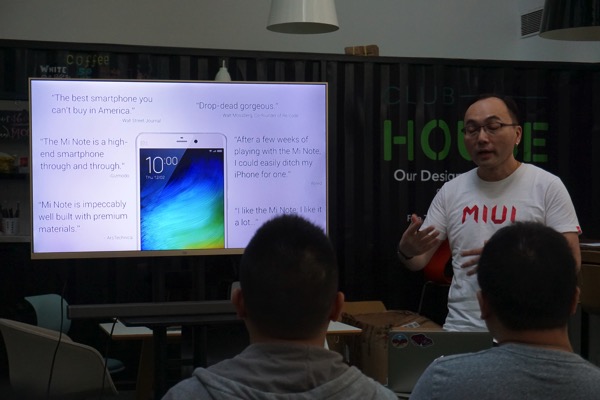 Mi Note was first launched in China early this year (Jan 2015). At the point in time, it was touted the best design Xiaomi has proclaimed. Some even stack it close to The Samsung S6 & Apple iPhone 6/6Plus.
Specifications wise, Mi Note is one true power class: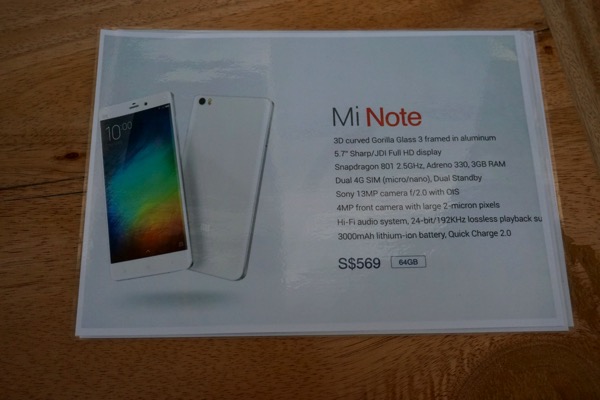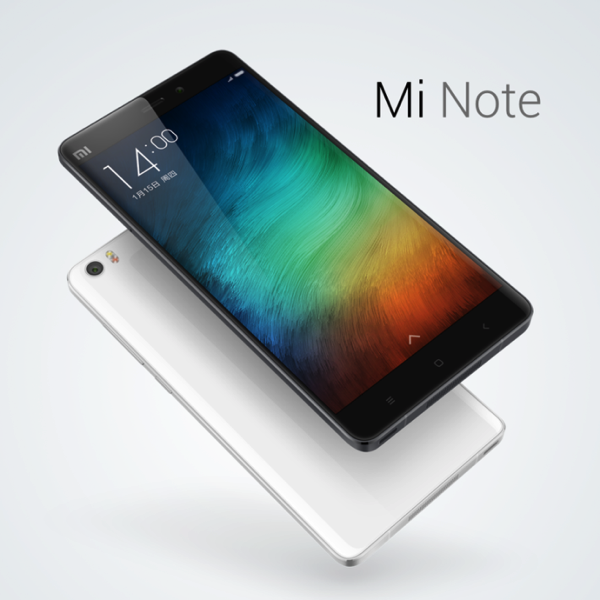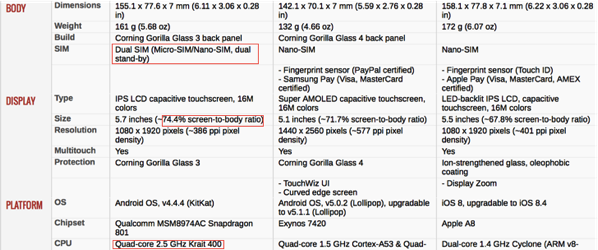 At close to half of the retail price of reputable smartphones, there is still no major compromises to key hardware specifications. In some cases, Mi Note has better ones e.g. Dual 4G Active sim, higher screen to body ratio and better CMOS sensor (by pixels).
I am also surprised that the Mi Note fits well in my full palm due to the 2.5D front and 3D back curved glass panels. This is so much better than Samsung Edge despite the Edged front screens.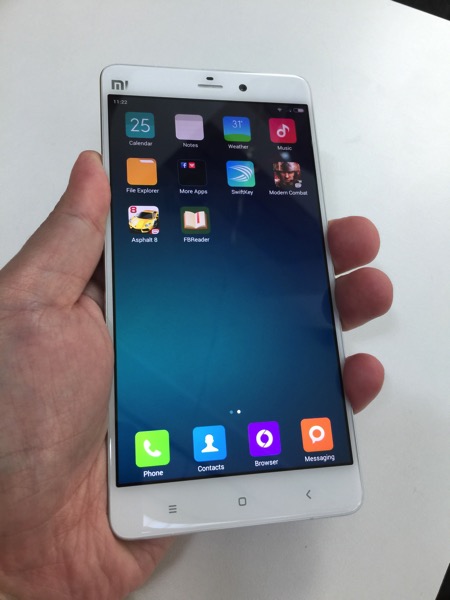 Typical to most Mi phones, the right side of the Mi Notes holds the volume buttons and on/off button.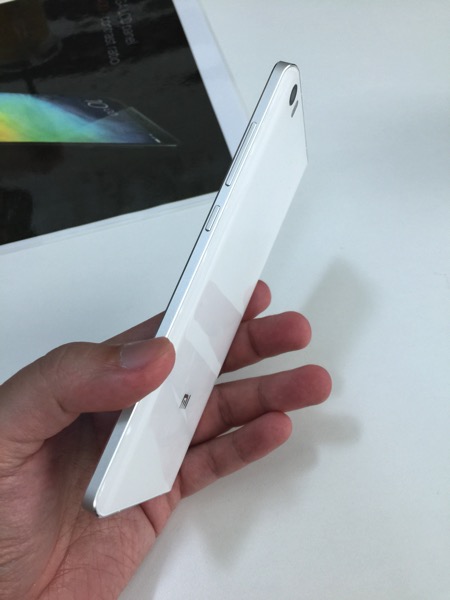 Speakers are located at the bottom centre of the phone, though I would prefer it to have left right vent to cater for better stereo reproduction. Nevertheless, the actual sound reproduction from the game & music playback tests is still very decent – loud & clear.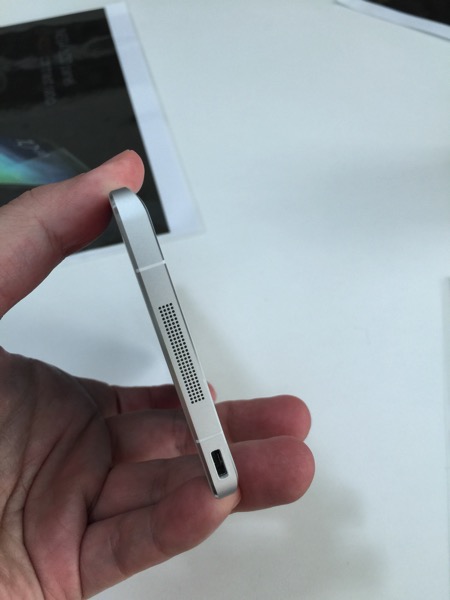 The sound output jack is located at the top of the Mi Note together with the noise cancellation microphone.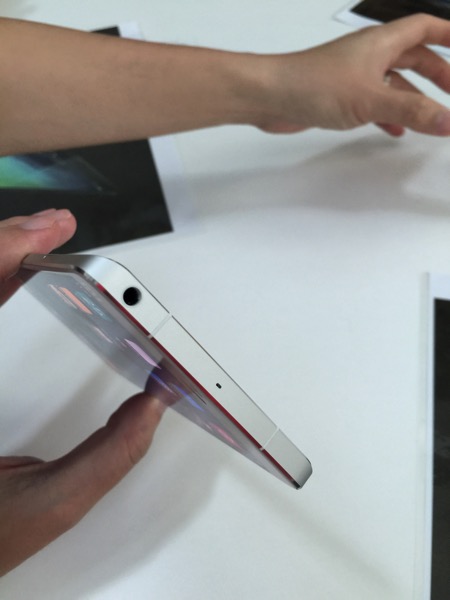 The dual sim holder is neatly enclosed on the left panel of the Mi Note.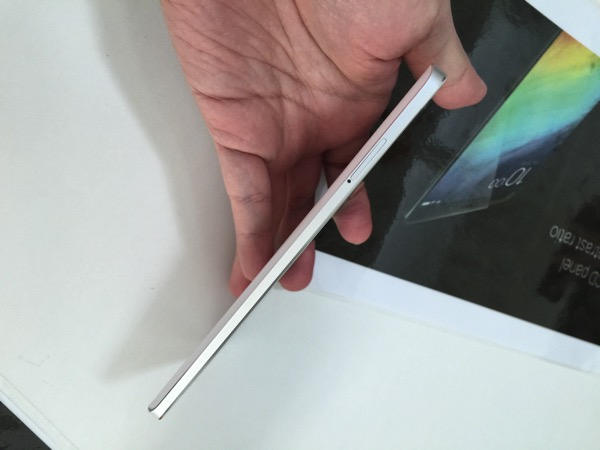 During the event, we managed to test out the Mi Note by 4 features categories:
A) Camera
Mi Note packs a powerful CMOS sensor and OIS (optical image stabilisation), yet marvellously a good flush of the back camera. (Contrast to iPhone 6 Plus's protruding camera). It also supports up to 32 seconds of manual exposure so that one can readily capture spectacular skylines and light trails. The Philips two-tone flash assesses room color temperature and intelligently calculates the amount of cool whites and warm yellows to mix and emit when the flash goes off. This ensure the final shot does not appeared too washout or be too ghostly.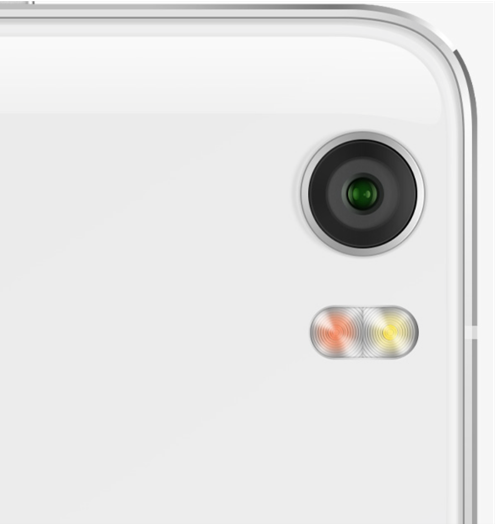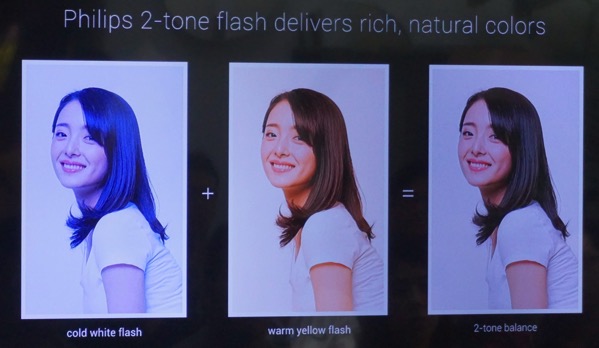 B) CPU/GPU processing
We also did a game play with Asphalt 8 (car racing). Graphics were smooth, sounds were clear & loud and more importantly, there is no significant lag during the game play or switching between running apps (x6 background apps). Clearly, the Snapdragon 801 Quad-core and 3GB ram help to boost the overall phone performance.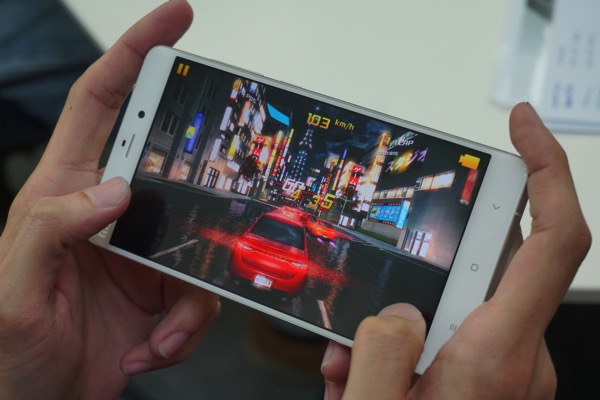 C) Screen display
What stands out is the 5.7" negative LCD full HD display with 1400:1 contrast ratio. The result is superb colour reproduction on the Mi Note screen. The latest Sunlight Display in Mi Note uses hardware-level technology to adjust the contrast of each pixel in real time, so images are less affected by glare. It's 30% more power efficient and improves content clarity significantly, so the display actually appears as clear as day.
Notice the low light and exposed details were more accurately emphasised without the usual brightness adjustment throughout the image: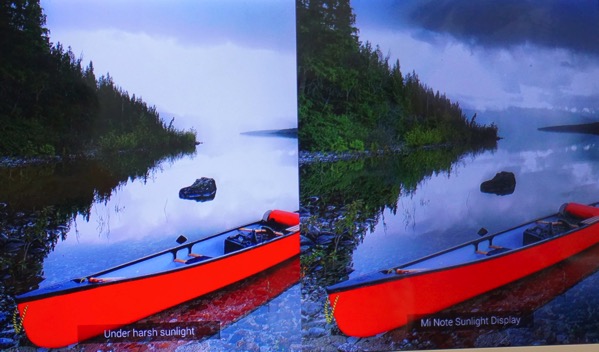 Without Sunlight Display ON: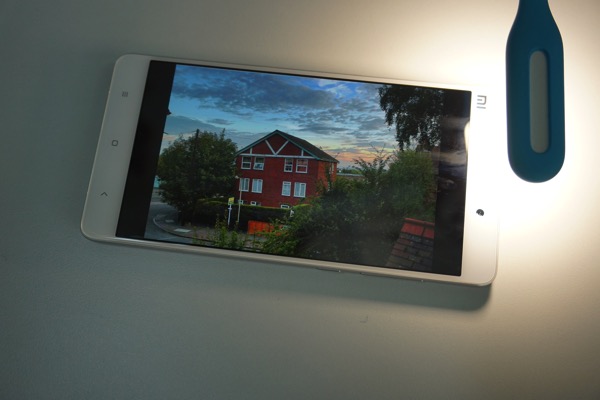 Without Sunlight Display: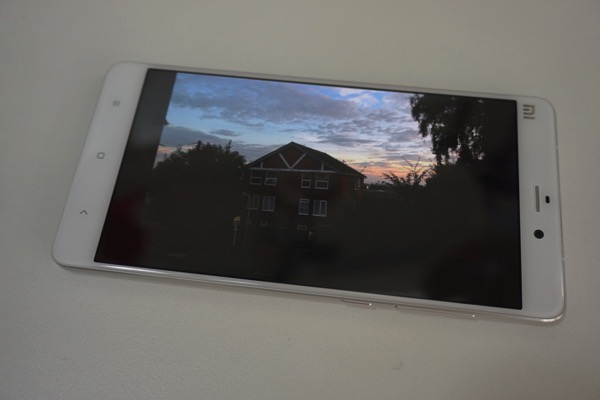 It even works on making the keyboard more visible to use during sunny environment: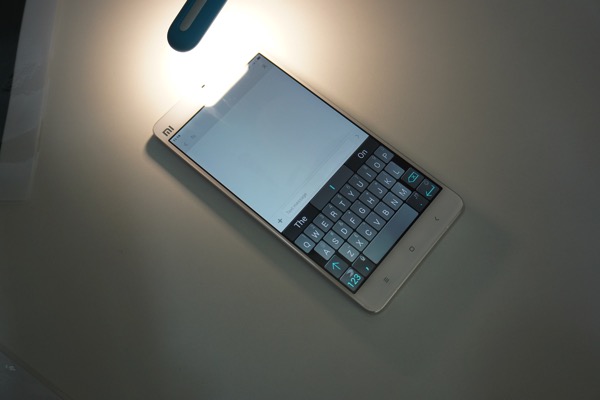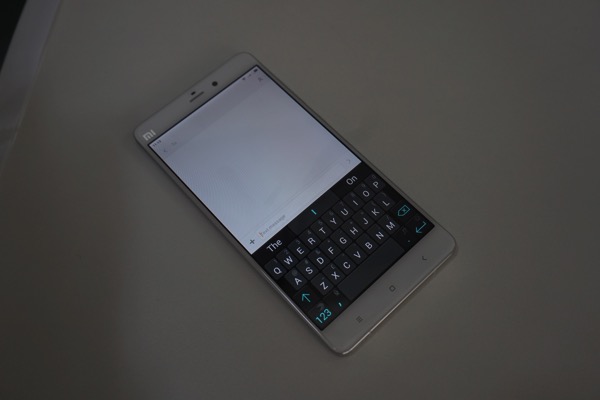 Mi Note (MIUI 6) also features reading mode which reduces blue spectrum on the screen. This mode can be activate for specific applications or for the whole phone. This is particularly useful to reduce strain when reading books during low lit environment.
In Reading Mode: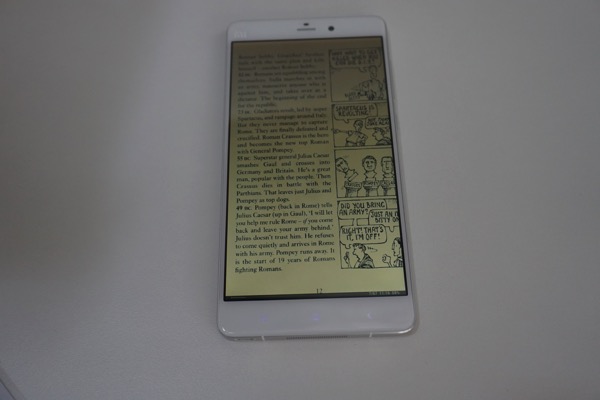 Without Reading Mode: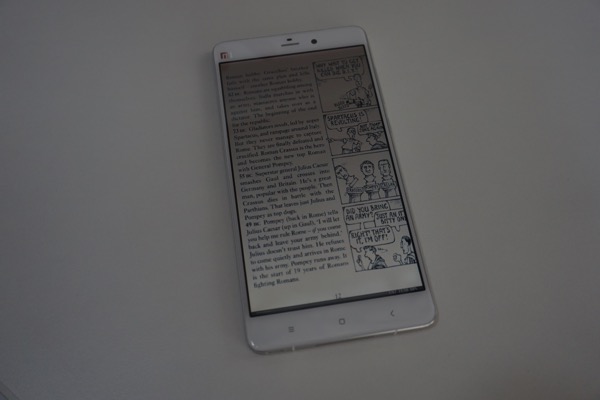 D) Playback Tests
Apart from the standard MP3 format, Mi Note and the built-in MIUI music player also support lossless formats preferred by audiophiles (APE, FLAC, DSD, WAV).
To accurately reproduce analog audio from digital signals, the Mi Note utilises two independent audio clocks and high precision audio resistors.
At 192kHz / 24bit, Mi Note's sampling rate is 4 times better than CD quality. Using Texas Instruments two-stage amplifier, Mi Note is able to support both low & high impedance output devices.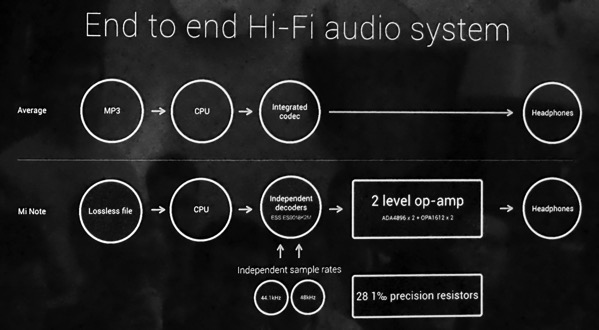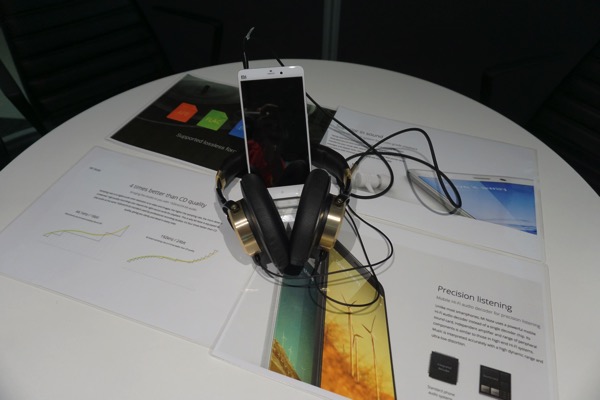 Tested out the playback of 'These Days' and the lossless FLAC over the Mi over-the-ear headphones was simply a treat for the ears.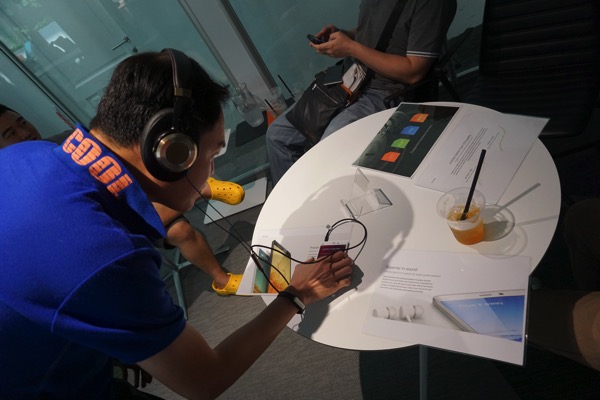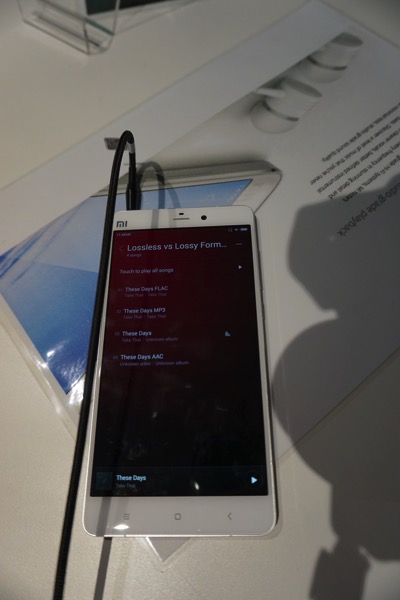 In summary:
PROS:
a. High quality front & back cameras. OIS packed lens flush with the back case. New gradient camera setting is very useful.
b. Grip is stable and secured even with one-handed operation.
c. Sound reproduction is clear and crisp.
d. Value for money for a good power horse.
e. SG model comes with 64GB storage – more than enough internal storage for applications and high quality camera shots.
f. Dual band 4G/LTE is useful for business travellers (supports both TDD, FDD frequencies).
CONS:
a. Limited accessories at the point of local launch. More variety offered in Mi China online store.
b. Glass back is prone to fingerprint smudges.
c. Snapdragon 810 processor maybe overtaken by another main stream model especially in upcoming smartphones to be released by several competitors e.g. Oneplus (Two), Samsung (S7) etc.
d. 5.7" may be too big to handle for those with petite hands/palms.
Lastly here are some smartphones offered in the market, placed alongside with the new Mi Note: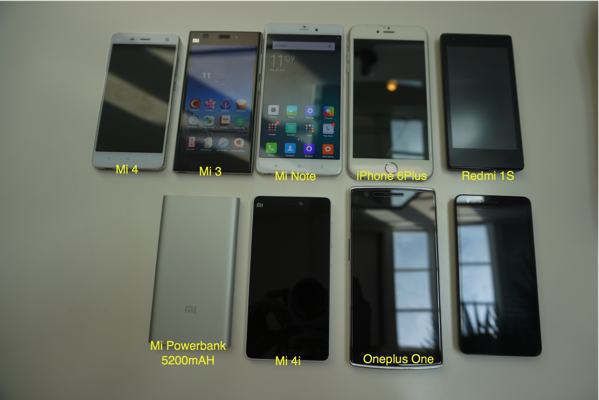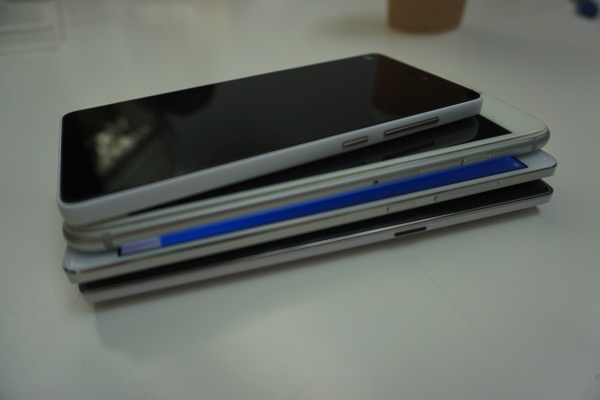 For more details or buying one online, you can visit Mi Singapore website.
Read other related posts:
Follow us on:



Share this article on:






[New Product Launch, Singapore] It was a great morning to be able to mingle with the Mi Singapore team and avid Mi Fans during the