Now Circles Life gets more competitive with the option of subscribing to a new mobile plan and get a brand new phone with 0 interest monthly installments. No need to be tied down with a contract and to have the freedom to upgrade new handset anytime! No more queuing up and endless waiting for the all new iPhone 7!
If you are focusing on a a data plan with minimal outgoing calls or outgoing SMS, you can see from the illustration below that Circles.Life do offer the best deal in town.
That is not inclusive of an additional 2GB if you port an existing number in (1gb/mth for lifetime) and a bonus 1gb/mth till end of the year!
Whats more, you can get to save on the registration fees when you quote this Circles.Life code E63Z6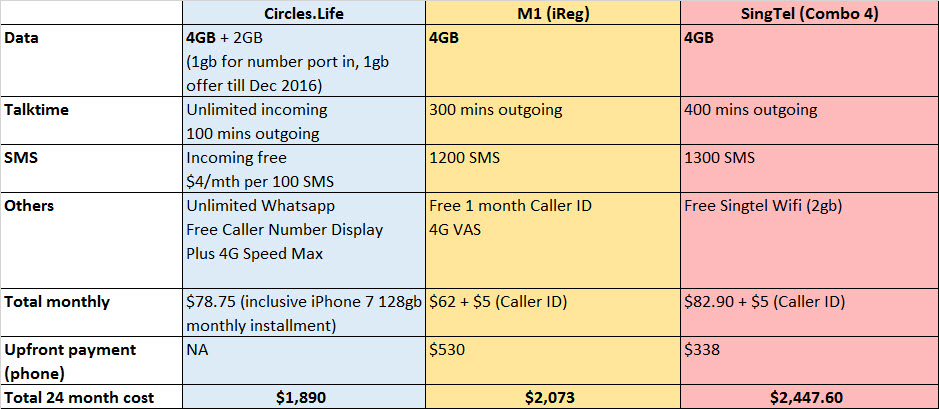 For more details on Circles.Life feature and process of signing up a new mobile plan, do refer to my earlier Circles.Life post.
Read other related posts:
Follow us on:



Share this article on: