US Banking giant Citigroup (C) announced plans 21 Mar 2011 Monday to conduct a 1-for-10 reverse stock split and resume paying a quarterly dividend.The reverse stock split will slash the number of Citi's outstanding shares to 2.9 billion from about 29 billion.Citi, which recently finished repaying its $45 billion taxpayer-funded bailout from the financial crisis, said it anticipates the reverse stock split taking effect after the close of trading on May 6.
It also plans to reinstate a quarterly dividend of 1 cent per share in the second quarter. Citi raked in $10.6 billion in profits in 2010 and achieved its first year of four profitable quarters since 2006.
Technical wise, the stock has broken a down trench which started since mid Feb 2011 which then saw the prices on uptrend all the way from Sept 2010. The next resistance will be at $4.75-$4.80 before it can retest the high of $5.10.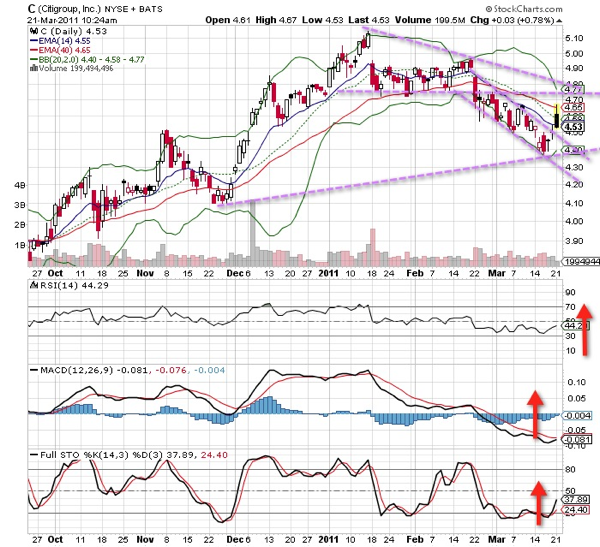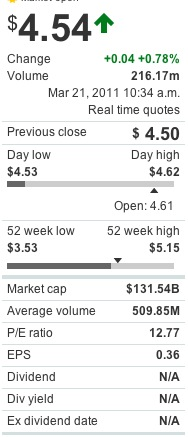 Read other related posts:
Follow us on:



Share this article on: