In remembrance of Steve Job on his birthday, Apple announced three new iPhones at its annual special event on 12 September 2017 – the new iPhone 8, iPhone 8 Plus, and the flag-ship iPhone X ('iPhone Ten'). For those who already own the current models of iPhone, it may be a tough choice to make or should you even consider an upgrade?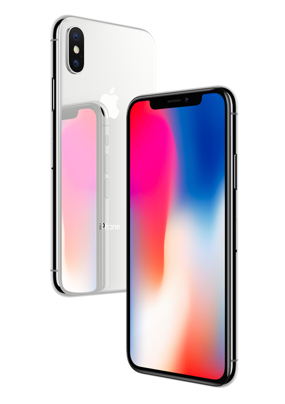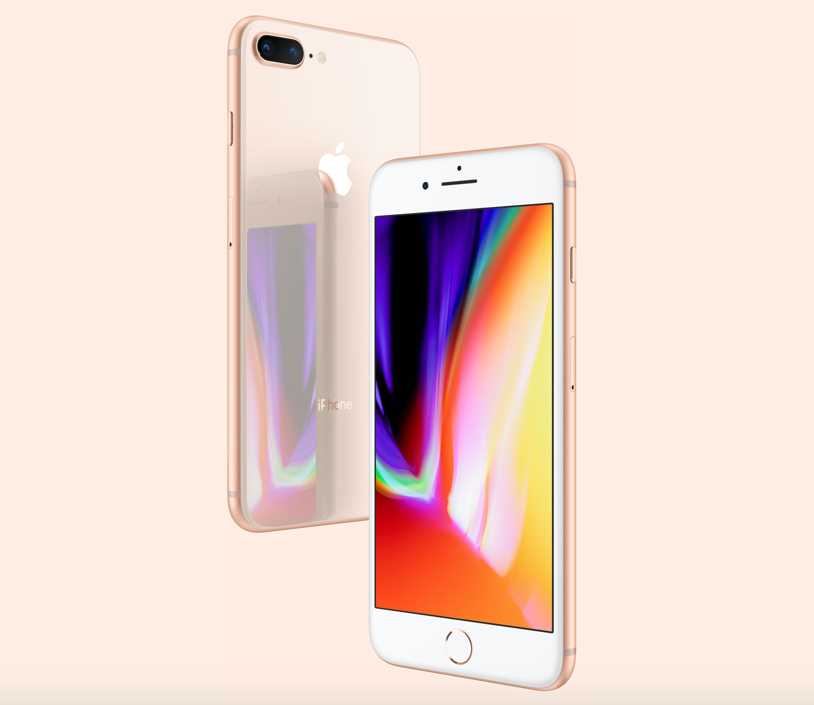 A) If I'm currently having the iPhone 7 Plus…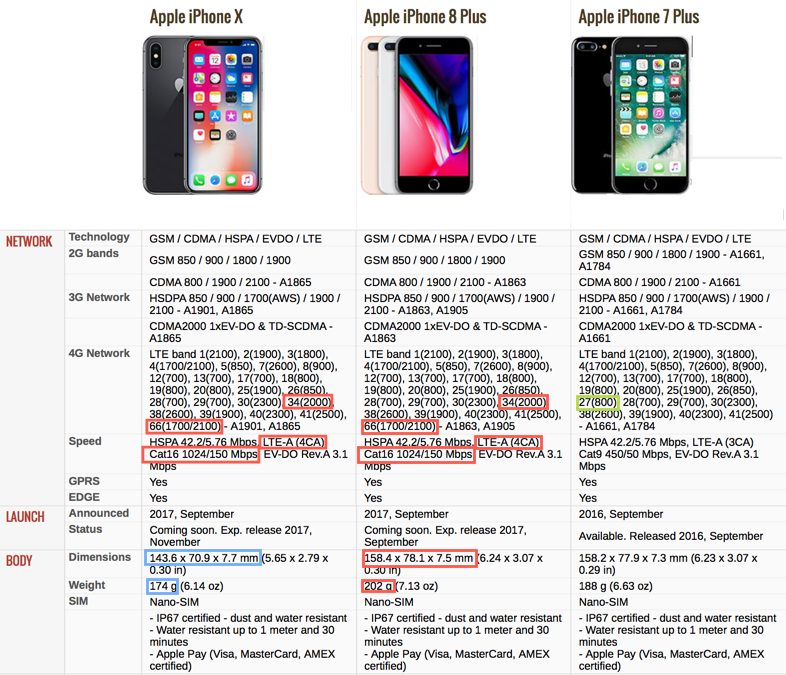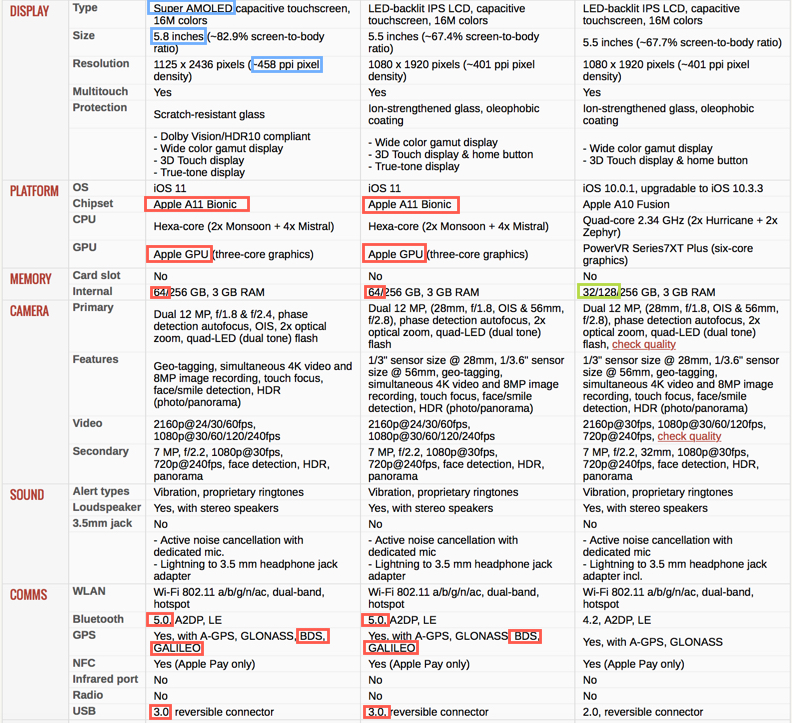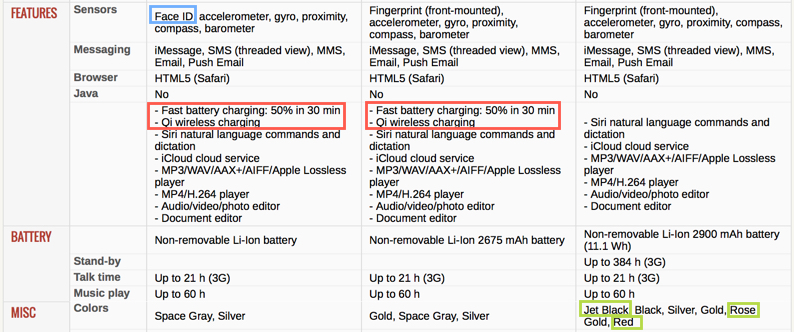 Greater cellular support with 2 extra frequency bands – B34, B66. Though they are at infant stage of adoption in US. B27 was dropped out due to poor Telco adoption rate
Supports newer LTE-A technology
In conventional LTE networks, carriers broadcast in multiple frequency bands, but each device or 4G router can only utilize a single frequency band at a time. At any given time, certain frequency bands may be overtaxed with traffic, while other frequency bands remain underutilized. This means the devices are underutilizing the network resources, and quality-of-service (QoS) might be negatively impacted by high-volume usage on one band within a geographic area or when applications require a lot of bandwidth.
Carrier aggregation (CA), however, makes it possible for carriers to transmit data to a device like a wireless router over multiple network bands at once, through a single "aggregated data pipe."
The new iPhone series supports 4CA (4 LTE bands aggregated). These allows the LTE throughput to be boosted up to Cat16 (1gbps). Some of the countries which have 4CA LTA-A enabled:
a) Using B20-B7-B3-B1 in Germany, France, United Kingdom ,Italy, Spain, Sweden and Turkey. Czechia – Vodafone, Poland – Play, Switzerland – Swisscom, Moldova – Orange, Poland – Orange, Romania – Orange and Slovakia – Orange.
b) Using B7-B7-B3-B3 in Taiwan, Singapore and 1O1O/One2Free/New World Mobility and CSL in Hong Kong.
c) Using B7-B5-B3-B1 in South Korea (except Olleh)
d) Using B8-B7-B3-B1 in Taiwan, Thailand, Singapore and SmarTone-Vodafone in Hong Kong.
e) Using B7+B7+B3+B3 (7CA-3C and 7C-3CA) in Germany, France, United Kingdom, Italy, Spain, Sweden, Turkey, Australia and New Zealand. Czechia – Vodafone, Poland – Play and Switzerland – Swisscom.
More accurate GPS discovery & positioning with the inclusion of BeiDou Navigation Satellite System (BDS) by China National Space Administration (CNSA) and Galileo (GNSS) by the European Union (EU).
With the bezel-less iPhone X, the overall size is much smaller than iPhone 8 Plus or iPhone 7 Plus even though the screen size is at 5.8″
The overall dimensions for iPhone 8 Plus & iPhone 7 Plus are pretty identical but iPhone X is much slimmer, comparable to iPhone 8.
Hardware wise, the new iPhone series come with a more powerful CPU (A11 Bionic Chip) and its own new Graphics Processing Unit (GPU). So what's the big deal?
A11 Bionic six-core chip has two performance cores that are 25 percent faster, and four high-efficiency cores that are 70 percent faster, than the A10 chip in iPhone 7 and iPhone 7 Plus. Early benchmarks suggest the A11 Bionic is even on par with the performance of Apple's latest 13-inch MacBook Pro models.
The A11 chip also has an Apple-designed neural engine that handles facial recognition for Face ID and Animoji, and other machine learning algorithms. The dual-core engine recognizes people, places, and objects, and processes machine learning tasks at up to 600 billion operations per second, according to Apple.
The chip also features camera-related improvements, including an Apple-designed ISP (Image Signal Processor) that brings with it an improved pixel processor, faster low-light autofocus, and hardware multiband image noise reduction.
The ISP is leveraged to allow the Camera app to handle real-time Portrait lighting effects.
The inclusion of their own Apple GPU is also going to be a huge boost for augmented reality applications and development, not to mention battery life.
To help move augmented reality applications, iOS 11 will come equipped with the ARKit framework to create apps that can recognize their environment and place digital objects into them.
The new GPU is good for a 30 percent performance improvement over the Apple customized version of the Imagination PowerVR GT7600 Plus GPU found in its A10 Fusion SoC.
iPhone X comes with an OLED panel instead of an LCD like on previous Apple handsets, the iPhone X's Super Retina Display is not only more colorful than before, it also has more contrast and has a 2436 x 1125 resolution that's higher than any iPhone before it.
Bluetooth 5 is now supported. Here are the key differences between the new BT 5.0 vs BT4.0 – in short, faster & more energy efficient: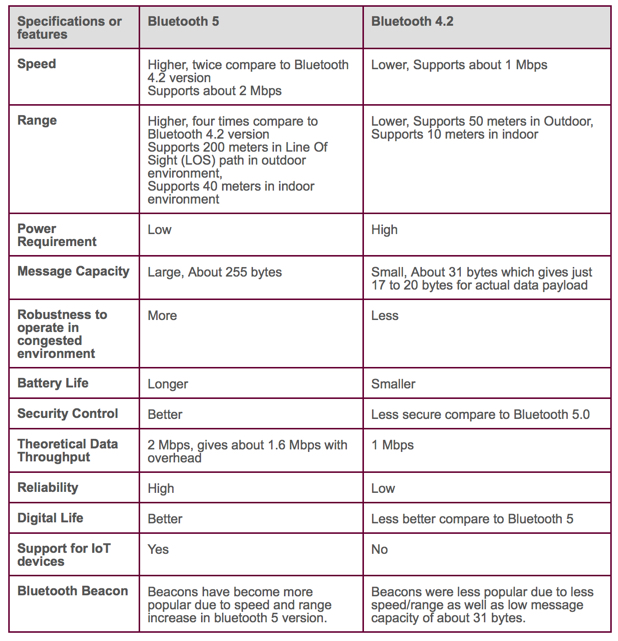 All new authentication method (FaceID) as the expense of the more mainstream fingerprint authentication (TouchID).
The iPhone 8 and 8 Plus use TouchID, but the iPhone X swaps this out for Face ID using the front-facing TrueDepth camera system. Apple's face-scanning tech uses multi-point infrared sensors to ensure that a simple photo of your face won't grant access to someone shady. In fact, Apple says there's just a 1-in-a-million chance that its Face ID sensor will be fooled by someone else's mug, and the system is so smart, it can even tell when you are looking directly at it, or just in its direction.
Better photo & video processing
iPhone X & iPhone 8 Plus are equipped with true 2x optical zoom along with Apple's new beta Portrait Lighting photo mode, which creates a depth map to separate the subject from the background and then adjusts the lighting between foreground and midground to get the best results, all in real time.
Both phones also gain the ability to shoot 4K video at 60fps, which is a first for an iPhone, and shoot 240fps slow-mo clips in full HD.
The costlier iPhone X will deter most to consider the upgrade – essentially forking out another S$340 for Face ID, more brilliant Super AMOLED display, bezel-less display (smaller form factor for a wider screen) and lighter phone.
iPhone 8 Plus
64gb – S$1308
256gb – S$1548
iPhone X
64gb – S$1648
256gb – S$1888
In short, if you are future proofing for upcoming AR applications, high speed connectivities (LTE-A and BT 5.0) and a more compact sized phone, the upgrade from iPhone 7 Plus to iPhone X will be more logical.
B) If I'm currently having the iPhone 7 …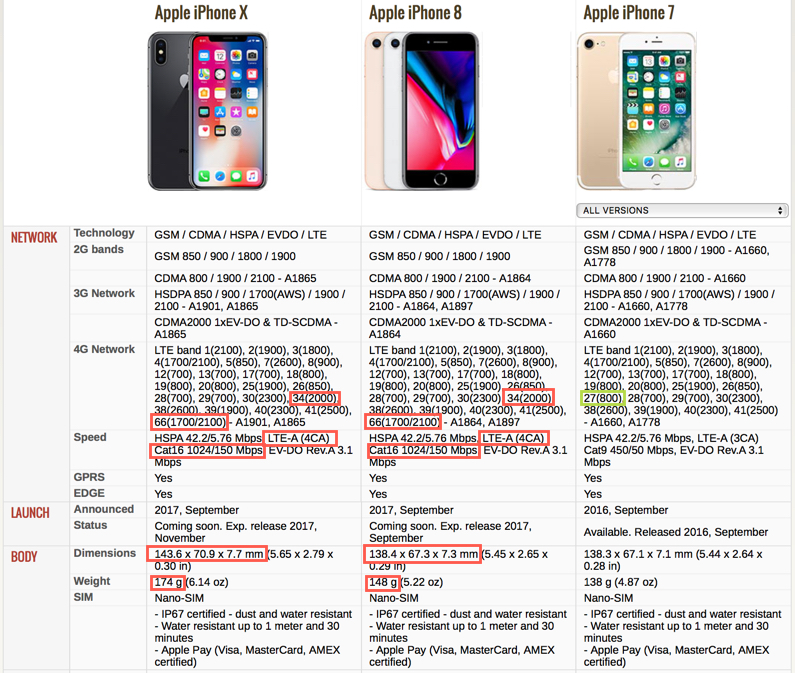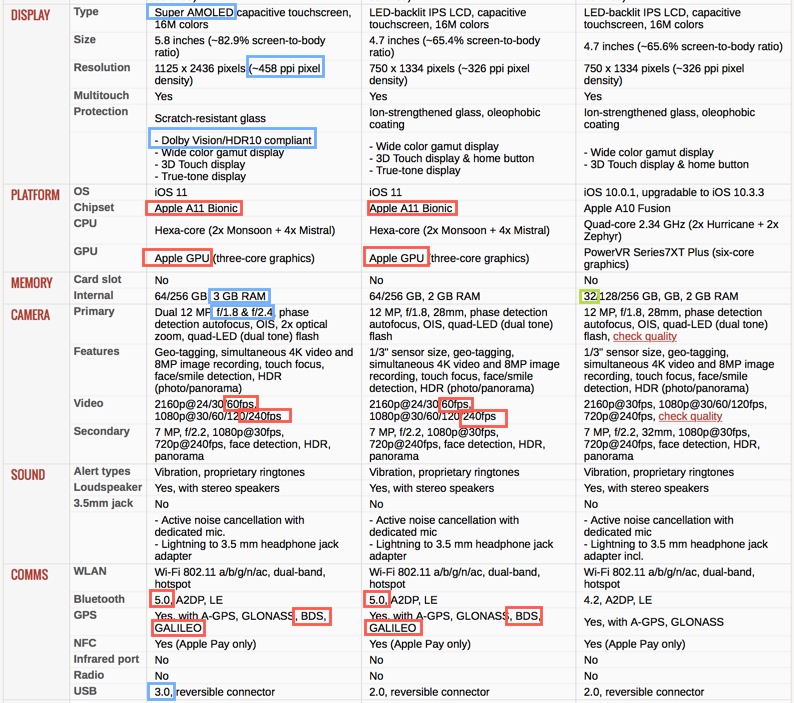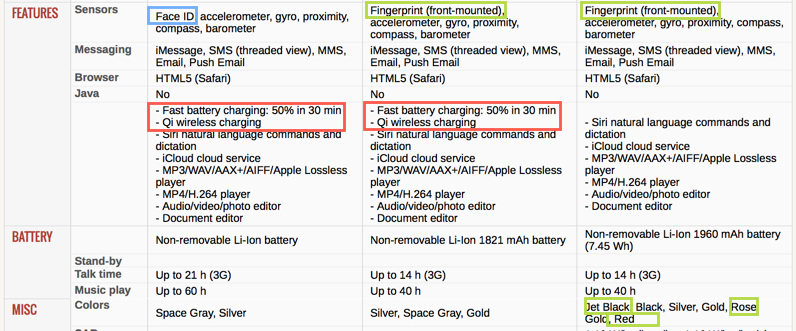 iPhone 8
64gb – S$1148
256gb – S$1388
iPhone X
64gb – S$1648
256gb – S$1888
Comparing the various sizes (Left : iPhone8, Middle : iPhone X, Right : iPhone 8 Plus)
Most of the new features are explained in my earlier section. Upgrading to iPhone 8 should be a no brainer. But the upgrade to iPhone X by forking out $500 extra for Face ID, more brilliant Super AMOLED display, bezel-less display (smaller form factor for a wider screen) may not be so justifiable at this juncture unless you are into serious photography (dual lens & portrait modes)
This is also assuming that size matters and thus upgrading to iPhone 8 Plus is a no-no.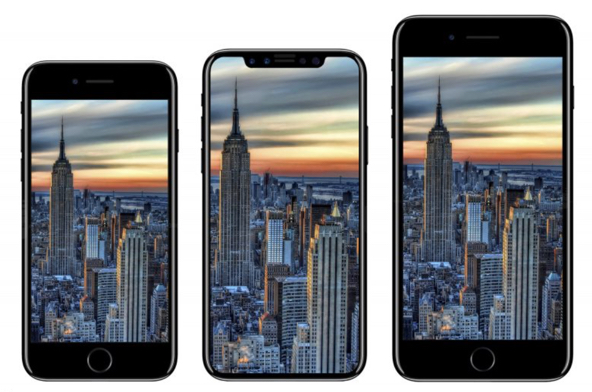 So will you consider upgrading to the new iPhones? Which one will you choose? Do share your thoughts with the readers too!
Read other related posts:
Follow us on:



Share this article on: