Before the launch of the first Xiaomi handset in Singapore, not many locals have paid much attention on their handset models.
Xiaomi (小米科技) was founded in 2010 with venture capital support from Singapore Temasek. Their various models released in the past were all built around Android and not surprising that the local Redmi version is too.
Some of their past models:
Mi-One : Aug 2011
MI2 : Aug 2012
MI3 : Sept 2013
Redmi & MI3 (out of China) : from Feb/Mar 2014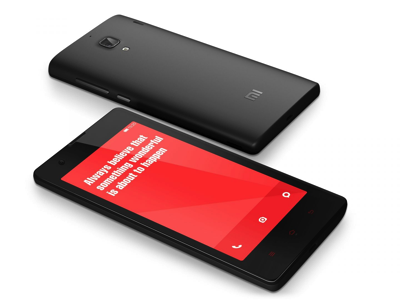 The inaugural launch of Redmi was on 21st Feb on their online store. Without doubt, the first batch was sold out within 8 minutes, followed by the accessories within the next few days.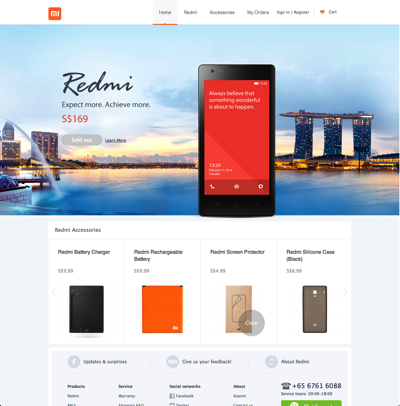 The overall design & userability of their website & shopping engine are quite impressive. One just need to setup a Xiaomi account and pay through a Paypal account.
One of the key value proposition from Xiaomi is pricing. Not many decent competitors can match it – Redmi costs S$169 while the cost of each respective accessory does not exceed S$12.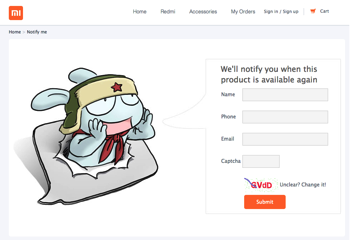 Below are some key technical specifications for Redmi: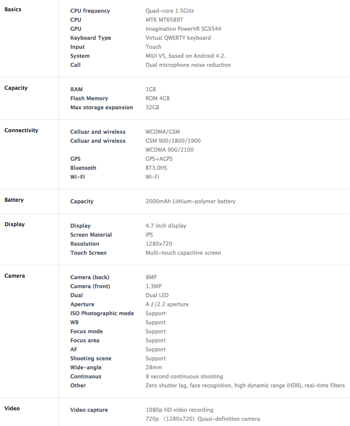 A) Delivery & Packaging – first unpacking experience
The package was assembled in China and the delivery to Singapore was very prompt (within 2 working days) via UPS. I am also impressed with the simplicity & neat packaging, very similar to the Kindle style.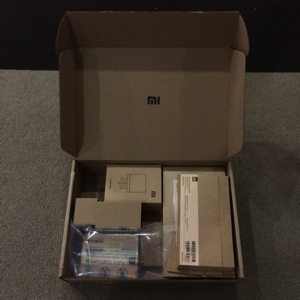 There is even a full bundled option which includes additional battery, screen protector, battery dock & silicon case – all for an additional S$28. This is a definite steal at such low price & yet with good quality.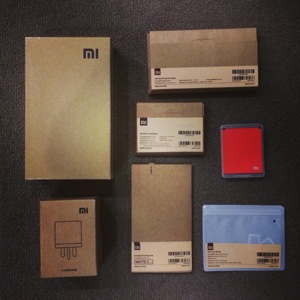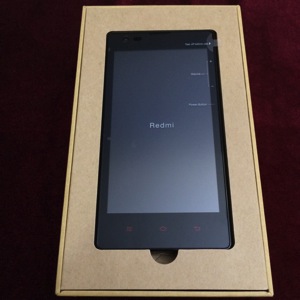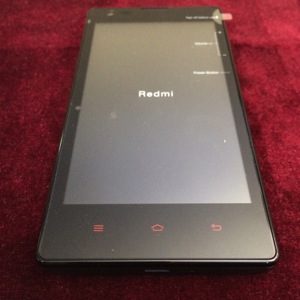 The built of the phone is very decent – feels sturdy with a clean matt finish to the back cover which does not attract much fingerprints. Though the weight of the phone is slightly heavier than an iPhone 5S or Note 3.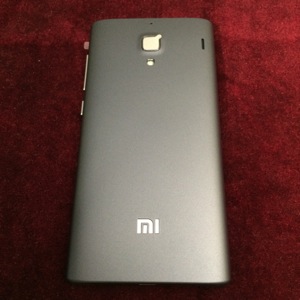 Redmi accepts 2 sim cards – x1 WCDMA (primary) and x1 GSM (secondary). The additional storage is via standard microSD (listed up to 32GB).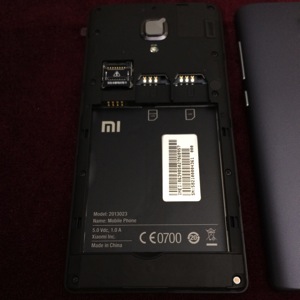 B) Relativity to the premium phones
Size of Redmi is slightly bigger & thicker than iPhone 5S, though the bezel is much more at the top & bottom of the phone.
Display is relatively sharp & brilliant, definitely comparable with the premium tier phones.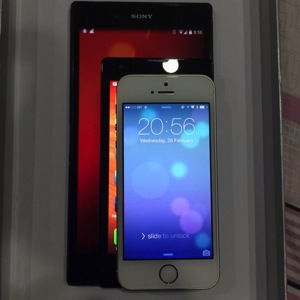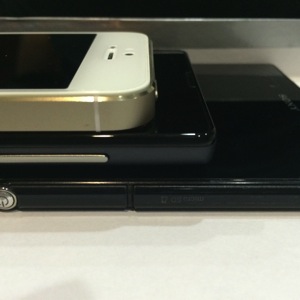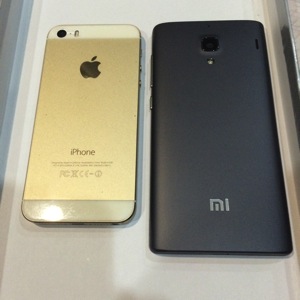 C) Key differentiating software features for Redmi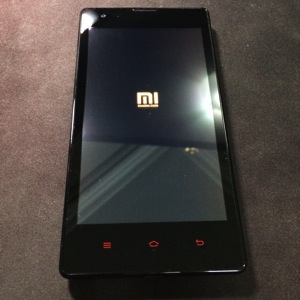 Booting time is noticeably longer (~10secs) and the loading/transition of apps is also slower compared to S4/Note 3. This could be largely due to a lower speed processor & limited RAM storage onboard. However, it is still quite tolerable without much app crashing or any need to do a occasional reboots. Overall, it feels similar to that of S3.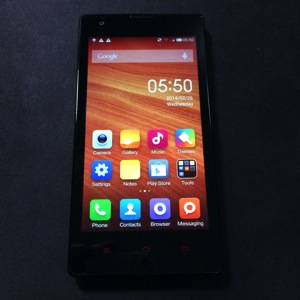 Xiaomi is well known for their customised ROM with their UI (MIUI) similar to that of iPhone. Redmi runs on a customised Jelly Bean 4.2.2.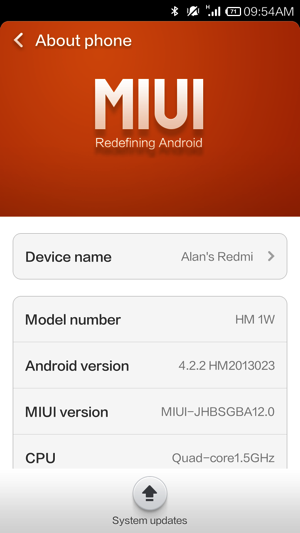 Visual guides – This is extremely help for first timer to have a crash course on operating this phone & to understand the MIUI. Although I must say the overall navigation of MIUI is pretty intuitive & smooth.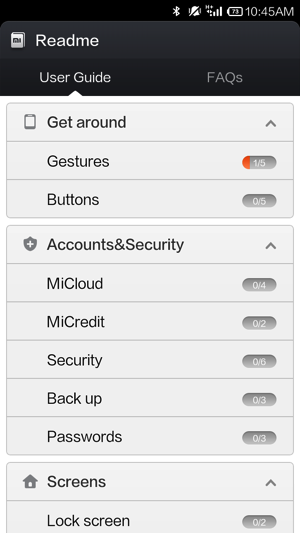 Security – Compared to the stock Android version or the Samsung customised Android, MIUI has built it with good security controls in mind. It allows the user to define security controls at app & permissions level. It even allows the phone to operate on Guest Mode without exposing user specific data. This is useful if the phone is handed over to a kid or another person without the fear of the other party messing up the phone or reading your private information.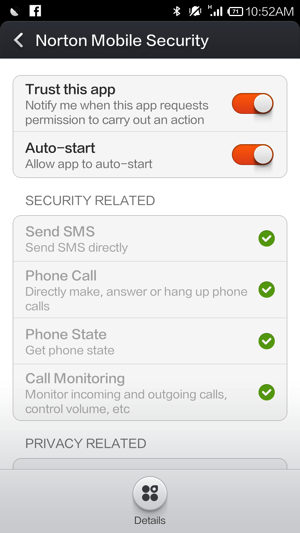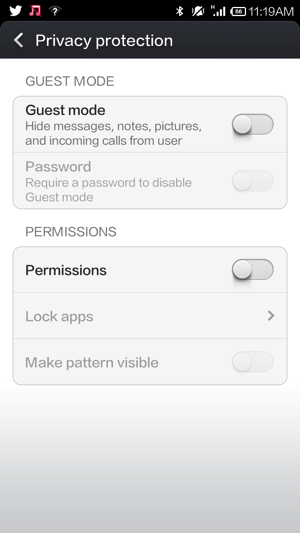 Customisable & Flexibility – Removing the application dock & adopting the app logos on the home screens does make the experience much closer to that of iOS. Sadly, searching for an application is not as straightforward. It is also quite fustrating to locate widgets to be placed on the home screen. One needs to scroll among the widgets listed in the constrained bottom bar (as depicted in below pic):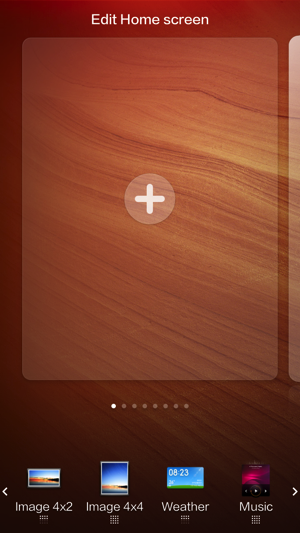 Backup & Restore – This is one useful feature in MIUI tools. It mimics the iOS backup & restore via cloud services (using MiCloud), and it includes Applications & Data! One of the common headaches in those various customised Android roms is the lack of a proper backup & restore function.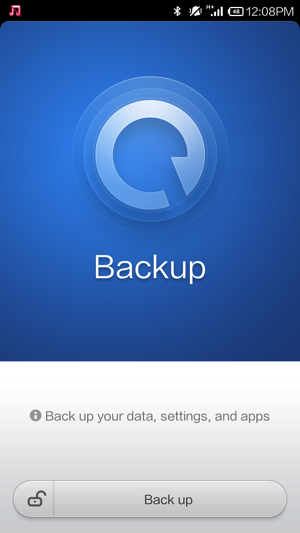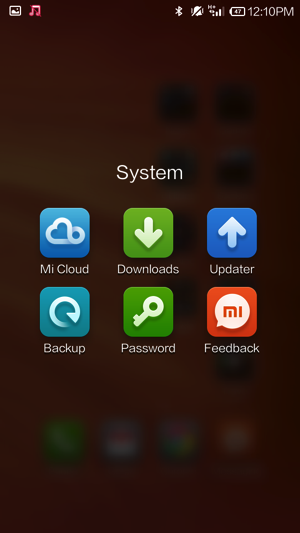 Although there are aplenty of MIUI themes to download & apply in Redmi, the main storage is very limited especially after the installation of the regular applications. One workaround is to install the microSD storage card.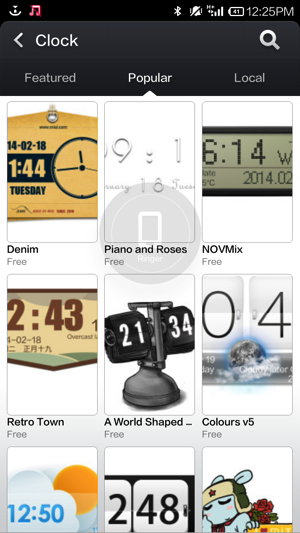 Dual Sim – To me, one of the best attraction for this value Android phone is the ability to support 2 sim card. This is extremely useful for frequent traveller like myself or Sales folks who tend to keep multiple phone lines.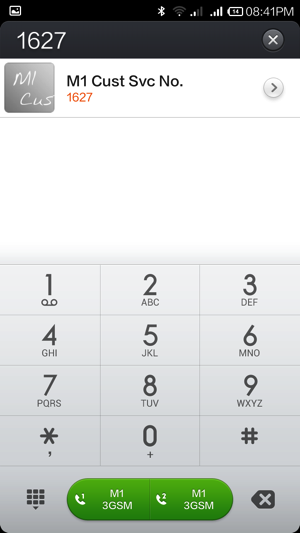 Toggling between the 2 phone lines is pretty straightforward & intuitive – for both phone calls & sms messaging.
Fortunately, the SMS conversation to the same person using the different lines is also kept within one same conversation.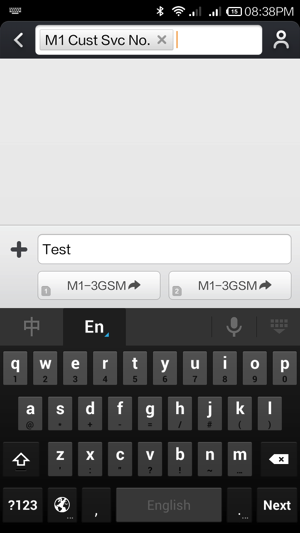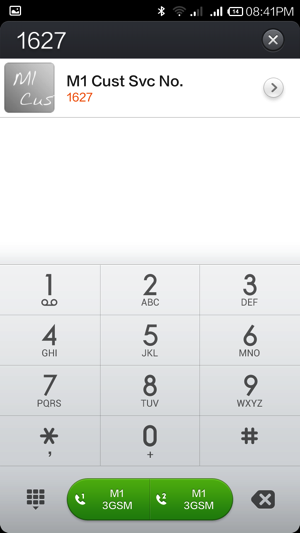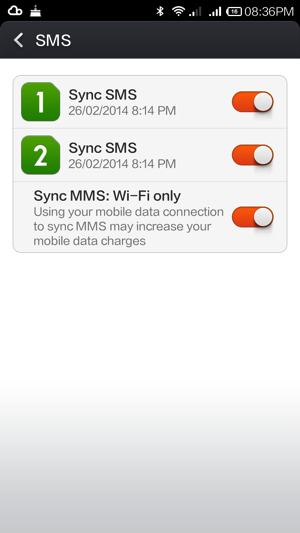 Ironically, the form factor is rather similar to Samsung phones such that the Redmi (even with the cover) can still fit in the original Samsung charging dock!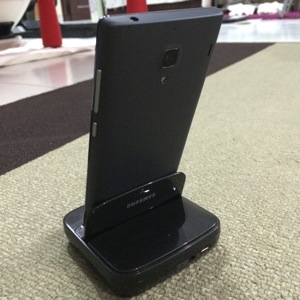 Key after thoughts for those who are exploring to get this Redmi phone:
Pros:
a. Big value for money – it is almost impossible to find such decent quality Android phone (4.2.2) at such an attractive price w/o telco contract (S$169).
b. Support dual sim – Both in active mode.
c. Caters for security & privacy in their MIUI customed rom
d. Supports instant MIUI theme customisations (downloadable from their online library)
e. Decent battery life (3/4 day on an above average usage – surfing & video). Allows the swap using optional external batteries.
f. Brilliant display and relatively sharp for typical views.
Cons:
a. Power button is located at the side which is prone to power off with the grip of the hands.
b. Camera auto focus is laggy
c. Heat is concentrated around the back below the camera lens after heavy usage of the phone. But it is still tolerable.
d. Low inbuilt storage which will limit the number of applications which can be installed before its full.
e. Weight is slight on the heavier side. Not ideal for typical ladies.
But at least, now I can retire my old dual sim candy phone (Nokia) for this decent dual sim smartphone Redmi!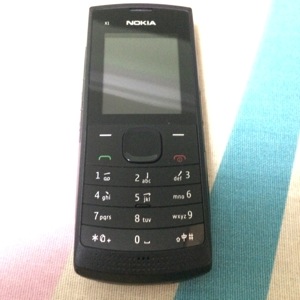 On a longer term, the entrant of Xiaomi in Singapore market will pose serious competition to both Samsung & Apple smartphones market. Especially so for Samsung where Android is concern.
Read other related posts:
Follow us on:



Share this article on: