For every Chinese New Year Reunion Dinner, I will usually visit a different restaurant each year. This year (2012) is no different. Soup Restaurant is not a new name to me. In fact, it is one of my favorite casual dining place with my own family.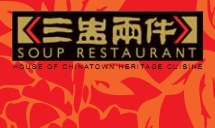 Interestingly, Soup Restaurant has a rather reasonable dinner package for this year of dragon. Most importantly, portion was sufficient and well prepared.

Of top mentions, these following three dishes were pretty good:
a) Yuan Yang Yu Sheng
One can savor the crispiness of the fresh vegetable with both Salmon and Wolf Herring fish, blended with the regular Yu Sheng sauces.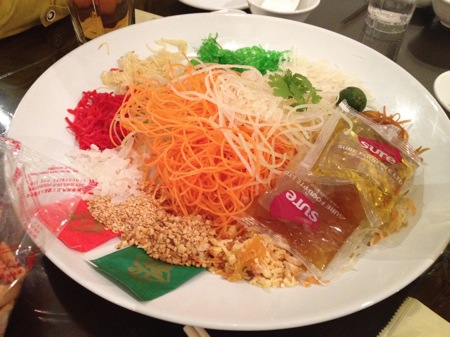 b) Cold platter – smoked ham, house branded Samsui Chicken, jelly fish, salad prawn and bak kua.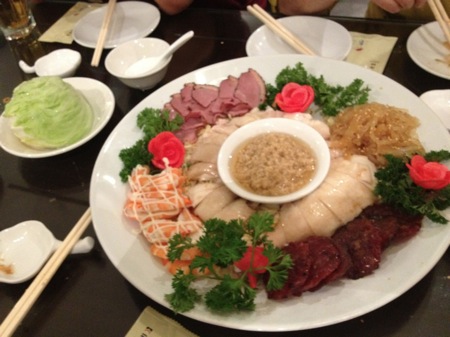 c) Well simmered Fortune pot with good delicacies – abalone, wild mushrooms, sea cucumber, pork, fish maw etc.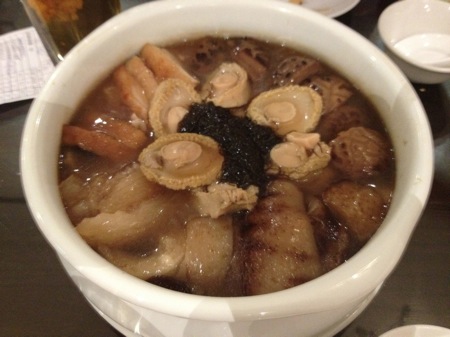 You may want to give a try for your next year Chinese New Year Reunion dinner. Gong Xi Fa Cai!
Read other related posts:
Follow us on:



Share this article on: