Home cuisine is readily available in every corner of Singapore – from kopitiams to five stars hotel. But there are several good and affordable ones situated in family friendly malls & shopping centres. Been into Crystal Jade, Imperial Treasure restaurants, I would think Soup Restaurant's food quality is comparable, though its variety is quite limited.
The highly recommended ones are:
A) Samsui Ginger Chicken
Chicken slices are tender and best to be consume with the chicken dipped in their proprietary ginger sauce self-wrapped into the given lettuce.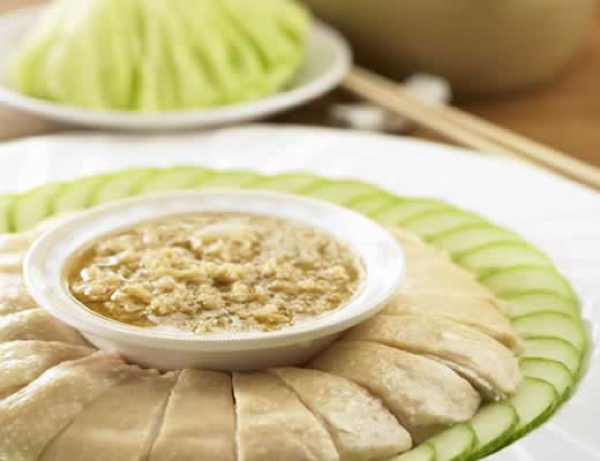 B) Steamed Fresh Fish Slices
I have visited several of their branches and I am glad of their consistent food quality and especially the freshness of their fish slices.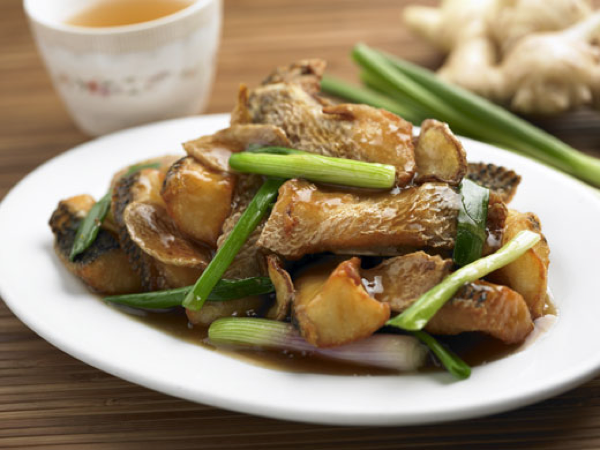 There is also a sweet sauced tofu dish which is highly recommended if you are dining with your kids.
Another worthy consideration is their 15% bill discount which is extended to their shareholders. In order to apply for their shareholder privilege card, one needs to secure and hold at least 2000 shares of Soup Restaurant Group Limited. Assuming you do dine once a week with an average spend of S$80 per meal, there is a potential discount savings of S$600+, cumulated for the whole year.
It is also interesting to see a reasonable and gradual appreciation of its share price, close to 100% captial gains on the share prices alone.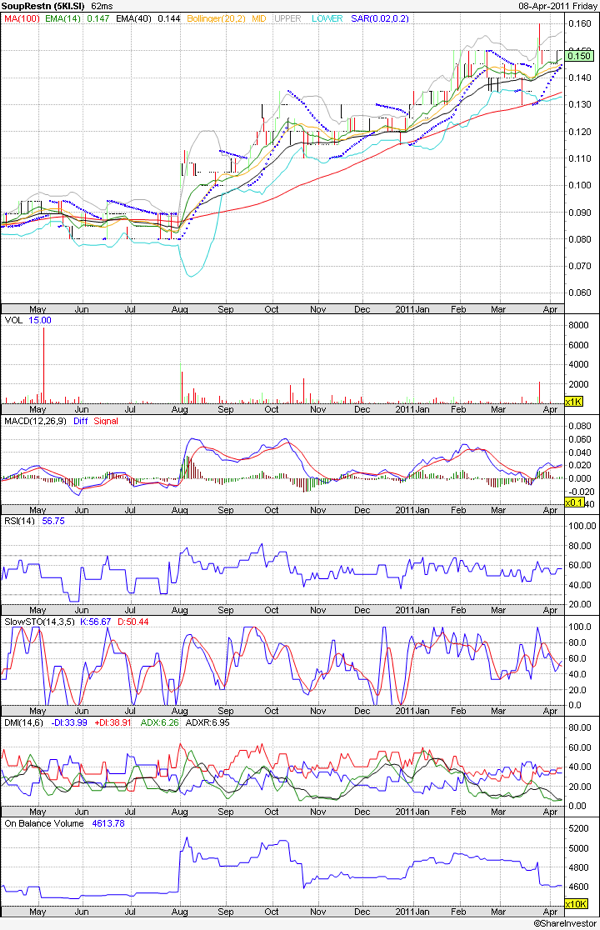 Thus, if you are into home cuisine food and a loyal support of Soup Restaurant food, do consider take up some shares and get their VIP discount card. Pretty worthwhile! Their branches are situated in the following places:
AMK HUB (Soup Restaurant Branch)
CAUSEWAY POINT (Soup Restaurant Branch)
CENTURY SQUARE (Soup Restaurant Branch)
CHANGI AIRPORT (Soup Restaurant Branch)
HOUGANG MALL (Soup Restaurant Branch)
COMPASS POINT (Soup Restaurant Branch)
PARAGON (Soup Restaurant Branch)
JURONG POINT (Soup Restaurant Branch)
SEAH STREET (Soup Restaurant Branch)
SUNTEC CITY (Soup Restaurant Branch)
VIVOCITY (Soup Restaurant Branch)
CITY SQUARE  MALL (Soup Restaurant Branch)
TOA PAYOH (Soup Restaurant Branch)
UNITED SQUARE (Soup Restaurant Branch)
NEX (Soup Restaurant Branch)
Read other related posts:
Follow us on:



Share this article on: