My family has been a regular patron to Soup Restaurant for many years but it was only yesterday when we discovered that they do offer buffet menu at their Hougang mall branch. Soup restaurant is known for their Samsui chicken, to be consumed with their specially made ginger paste wrapped in freshly prepared crisp lettuce. With this buffet, now everyone can get to savour all their flavourful home and local delicacies.
The moderately spicy Tripe Soup is one good starter for the dining and one get to order unlimited rounds of the Nanyang delights, Vegetables, Meat, Tou Fu & Egg, Fish and Rice selections. S-Card members can also enjoy their usual 15% discount on the total dining bill.
We last had a good spread of their dishes valued at S$140 but our total buffet bill came out to be $76 – a real bargain of ~ 50% discount in essence.
The full buffet menu is illustrated below:
Food Menu – Page 1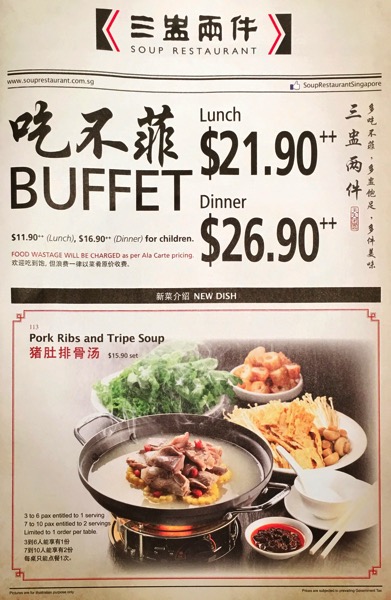 Food Menu – Page 2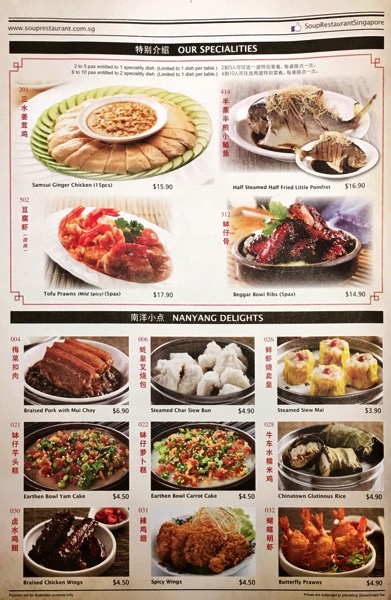 Food Menu – Page 3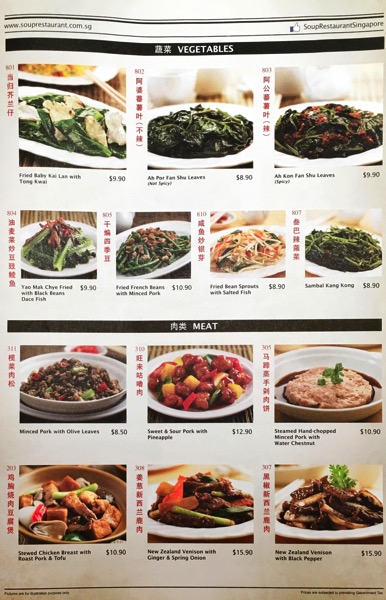 Food Menu – Page 4
A) Pork Ribs & Tripe Soup (valued at S$15.90)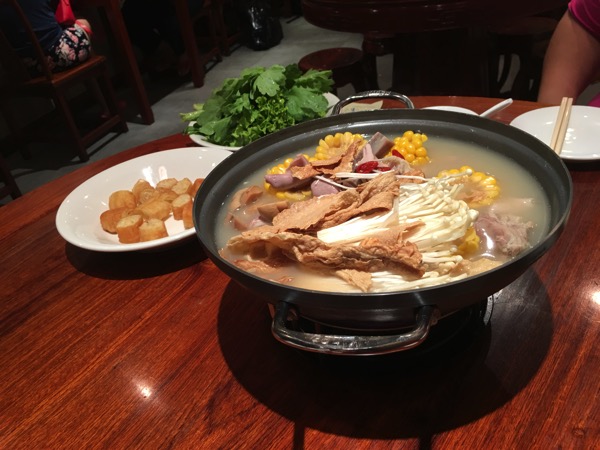 B) Stir fried New Zealand Venison with Ginger & Spring Onion (valued at S$15.90)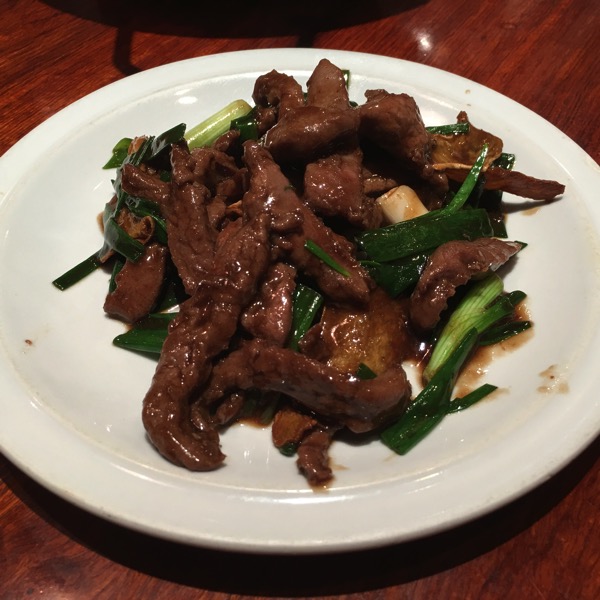 C) Yang Zhou Fried Rice (valued at S$11.90)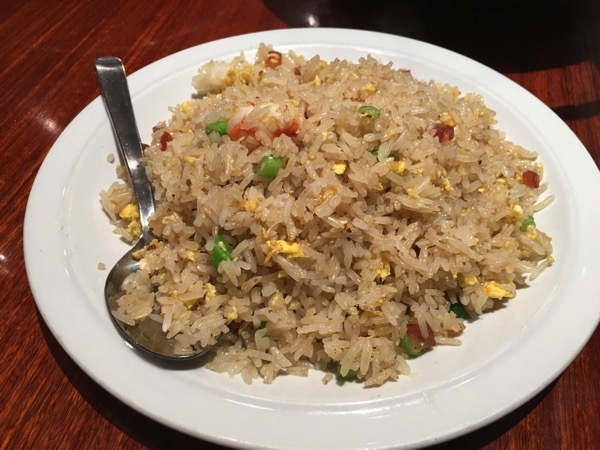 D) Luffa Egg (valued at S$9.50)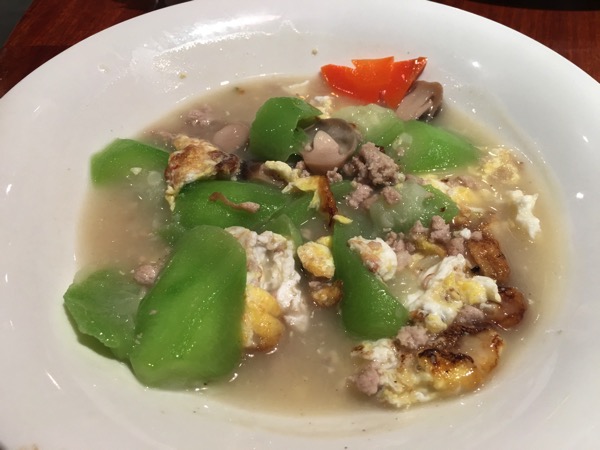 E) Earthen Yam Cake (valued at S$4.50)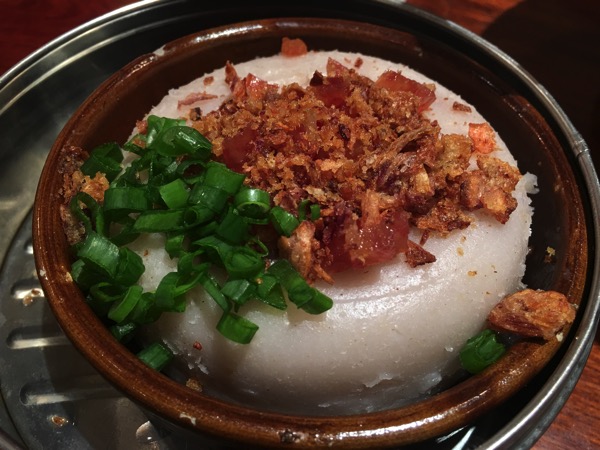 F) Sweet & Sour Pork with Pineapple (valued at S$12.90)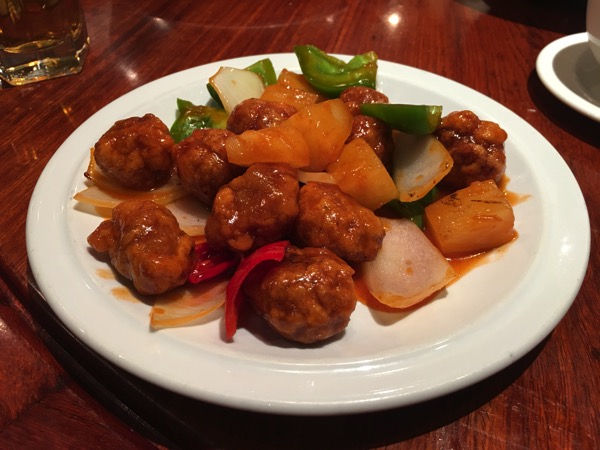 This attractively priced buffet is only available at two of their branches:
HOUGANG MALL
90 Hougang Ave 10
#02-21 Hougang Mall S(538766)
Tel: 6386 6188
(Lunch: 11.30 am – 2.30 pm)
(Dinner: 5.30 pm – 10 pm)
(Sat,Sun,PH : 11.30 am – 10 pm)
TOA PAYOH
450 Lorong 6 Toa Payoh #01-10
Toa Payoh Hersing Centre
Tel: 6352 2889
(Lunch: 11.30 am – 2.30 pm)
(Dinner: 5.30 pm – 10 pm)
(Sat,Sun,PH : 11.30 am – 10 pm)
Do head down early to avoid the long queues and waiting time during peak hours.
Read other related posts:
Follow us on:



Share this article on: