Chronic Dev Team has finally released Absinthe – the first-ever iPhone 4S and iPad 2 jailbreak for jailbreaking A5-based devices.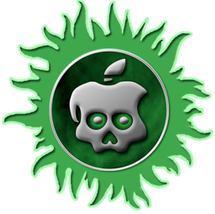 Installation instructions:
Step 1: Download the compressed Absinthe package. Extract all files and run the executable file.
Step 2: Connect your iPad 2 or iPhone 4S to your Mac or Windows computer using a USB cable and launch the Absinthe tool and you will be presented with a GUI
Step 3: You will notice a button on the right hand side of the Absinthe program which says 'Jailbreak'. Once your device is connected, click that button to begin the process. What looks like a restore will begin on your device with the words 'Restoring in Progress' being present. Please do not touch the device, the process can be quite time consuming.
Step 4: Once the restore is completed, unlock your iPhone / iPad and look for the 'Absinthe' icon which will now be located on your device's Springboard. Tapping the icon will momentarily launch the GreenPois0n website, before causing your device to reboot. After the reboot is completed, the aforementioned Absinthe icon will now be replaced by a beautiful brown Cydia one.
NOTE: If you are receiving an 'Error establishing connection' message at this stage, exit to your Springboard and be patient. The website servers are experiencing a tremendous increase in traffic so just keep trying to launch the Absinthe 'app'. Alternatively, as a quick fix you can head over to the SETTINGS > GENERAL > NETWORK > VPN entry and then toggle VPN to 'on'. This will cause an error message to be generated, which will reboot your device when dismissed. You can then launch the Absinthe icon again.
Step 5: The steps are all over. Your device is booted into a jailbroken state. You can now launch Cydia and follow through the process of setting up your favorite tweaks and extensions.
Related files:
Absinthe Jailbreak for Mac – absinthe-mac-0.1.2-2.zip
Absinthe Jailbreak for Windows – absinthe-win-0.2.zip
Read other related posts:
Follow us on:



Share this article on: