One of the biggest challenges for runners is to stay constantly motivated and disciplined to his own training schedule. As much as some do not share their runs history with friends, one should not underestimate the additional motivation you can derive by keeping abreast with your social networks. Getting all the extra cheers to push your limits further to getting tips on new routes or even form running groups taking on the same routes.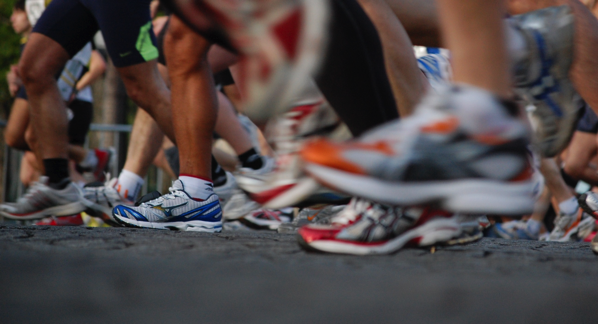 That said, there are numerous running apps used by runners out there to cater their varying needs. The challenge is to be able to sync your runs history across to some of them so that you can still be able to interact with your run communities. Unfortunately, most of these running apps do not build such collaborative feature since their primary intent is to keep their own run community exclusive.
Fret not, mattstuehler.com has developed Nike+ Data Downloader app to extract individual Nike+ run record which can then be imported into the other running Apps such as Runkeeper, Strava, MapMyRun and even keep a safe copy in your Dropbox account.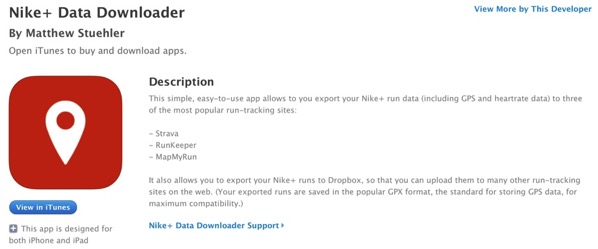 Nike+ Data Downloader app basically extract the Nike+ data (GPS and heart rate data) and compile them into GPX-formatted files which can then be readily accepted into most Running Apps. As such, app authorisation token needs to be generated for each running app e.g. Strava or Runkeeper: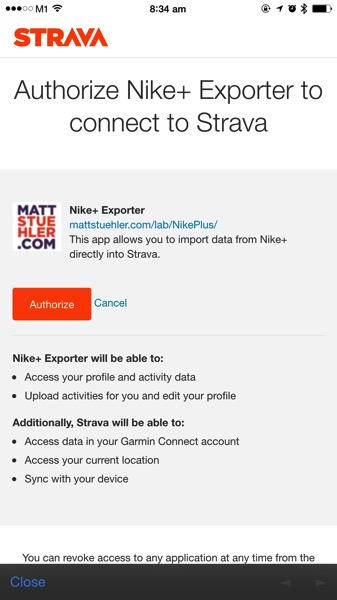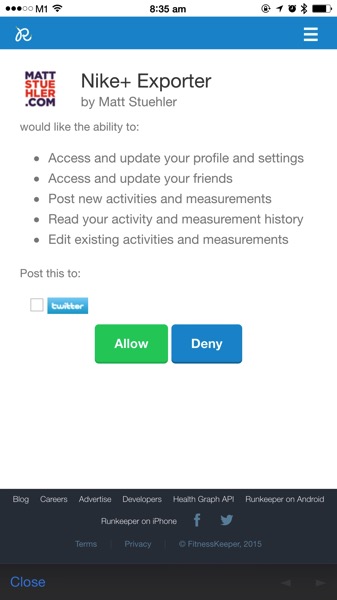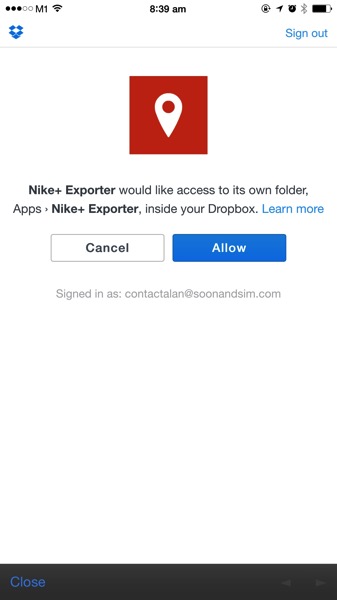 When the linkage is done successfully, you should see the selection reflected on the app main menu: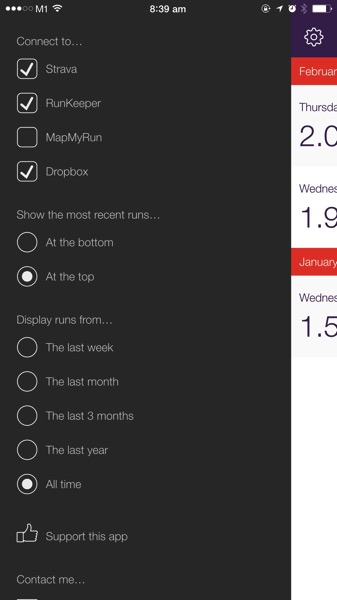 Now it is time to put it to real test with a simple adhoc run with Nike+ running app: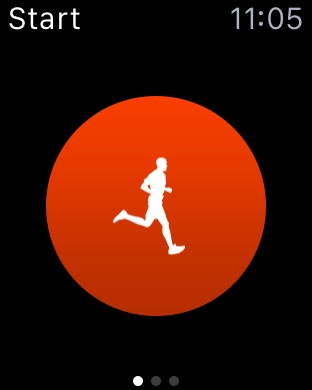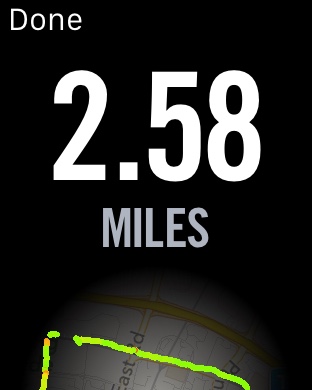 After the run, the latest run record will be reflected in the Nike+ Data Downloader App: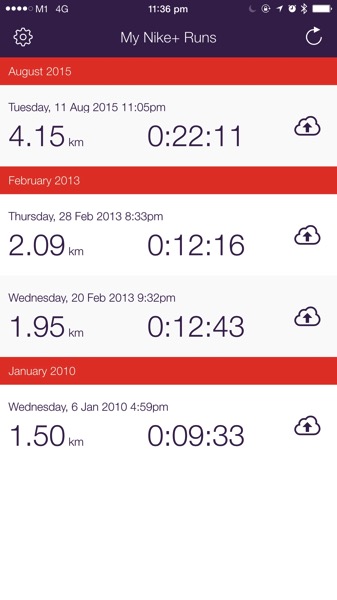 For the moment, the export-import process can only be done one app at a time. For those running apps without prior link authorisation done, it will be greyed out as shown below: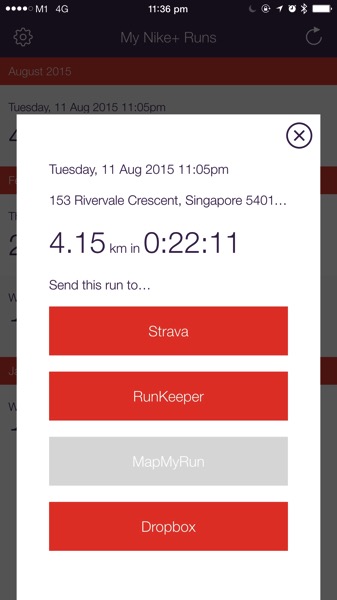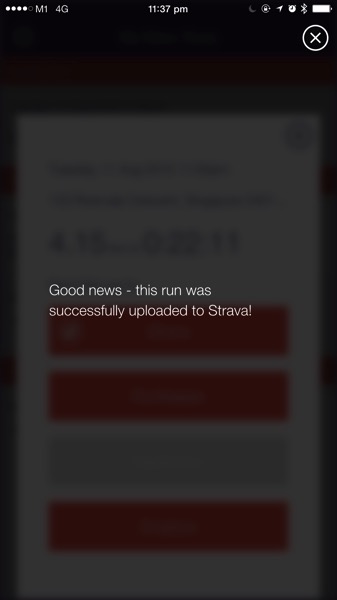 Looking at the accuracy of the import, it is fairly decent with all the data points & routes imported.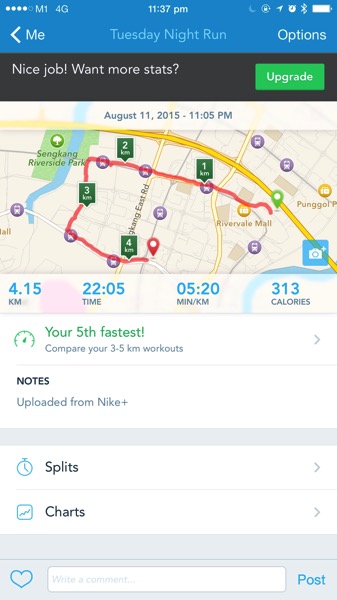 Likewise, the same GPX-formatted file is uploaded and stored in the linked Dropbox folder. No more worries for any future running app as those run history can be easily imported using these saved files.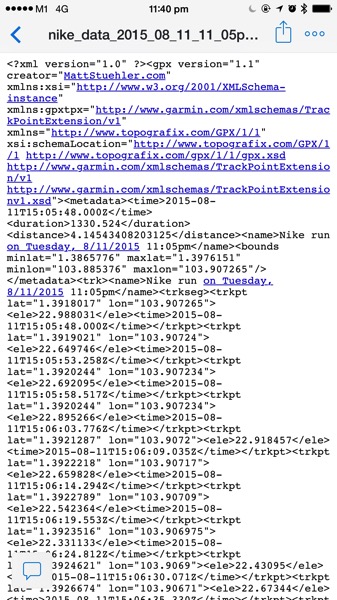 With all technicalities simplified, now you can still engage your run communities in various running apps. So its time now to keep fit and enjoy the social company!
a) Download the Nike+ Data Downloader app (only in iOS AppStore)
b) Download Nike+ running app (iOS), Nike+ running app (Android)
Read other related posts:
Follow us on:



Share this article on: