With the recent hype of the Pokemon Go App, Nintendo further capitalised the massive player base with the release of Pokemon Go Plus. The Pokemon GO Plus is essentially a small Bluetooth based device that lets you enjoy the game while you're on the move and not looking at your smartphone. The device connects to a smartphone via Bluetooth low energy and notifies you about events in the game and allows the user to do simple interactions easily off the phone.

Unboxing the Pokemon Go Plus
Nothing fanciful – the box material looks as if it was printed and prepared at home. It comes with a tiny screwdriver which will come in handy to swap the backplate from the bracelet to a clip version. While making it easy to swap between the clip and the band would have been nice, it is almost a moot point.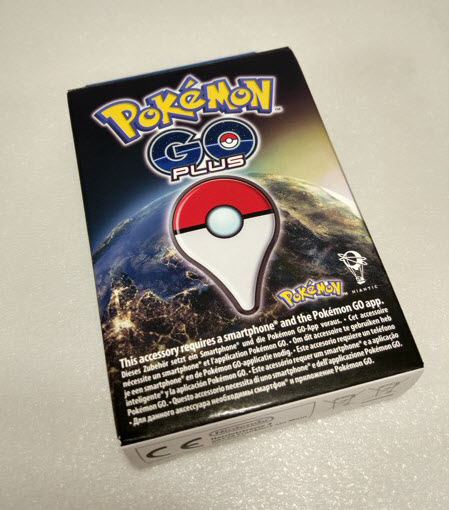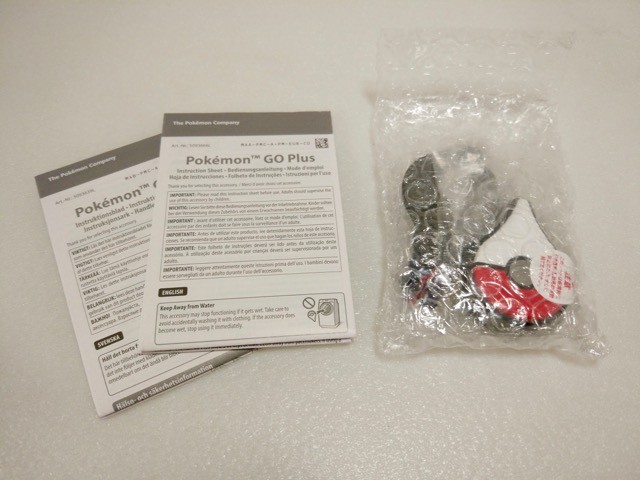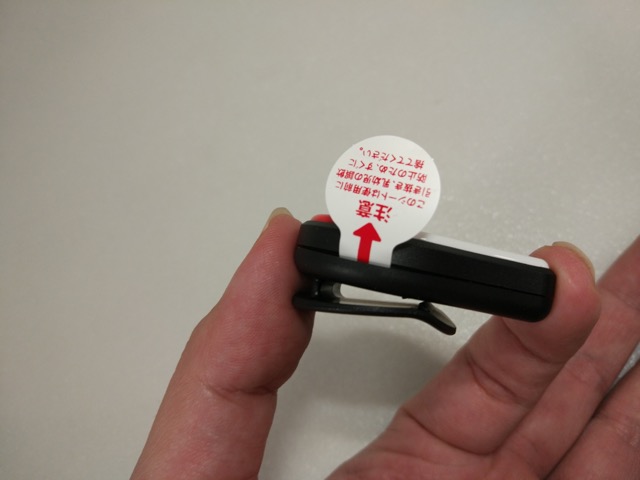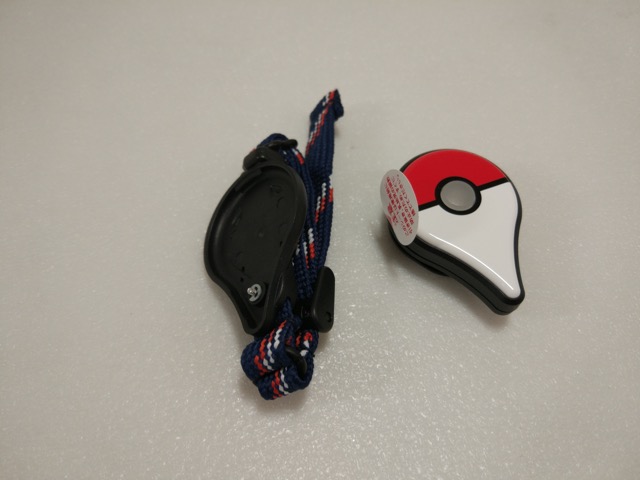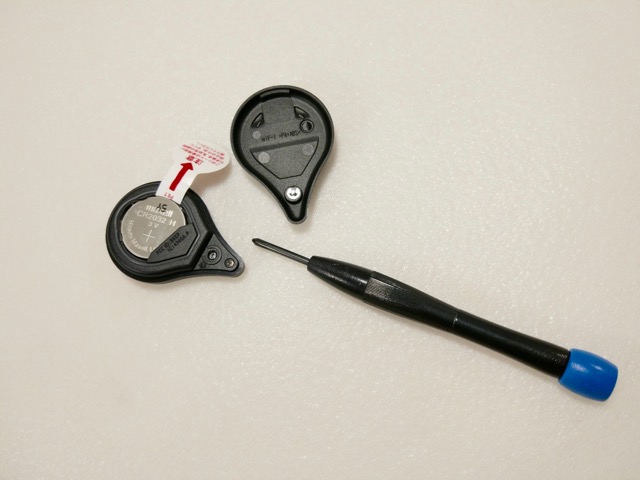 The Plus is clearly meant to be worn on your wrist: You're more likely to spot the notification light and feel the vibrations from game alerts from your arm than your waist or shirt. It comes packed with a CR2032 cell watch battery. I have been operating it for a week and the battery is still going strong.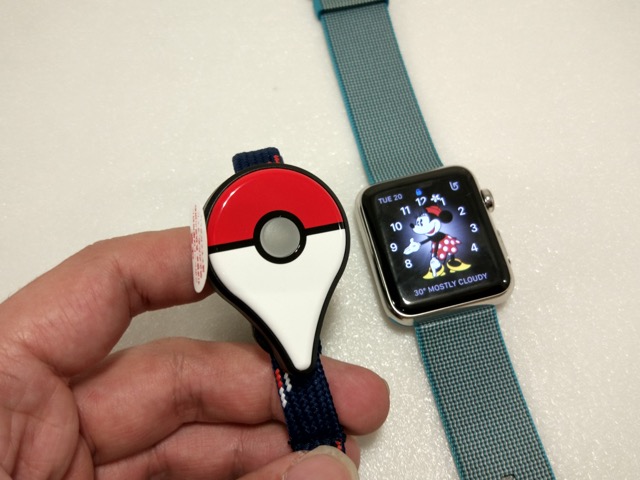 Setting up the Pokemon Go Plus
1. Make sure your Bluetooth is on within the phone
2. Head straight into the Pokémon Go app.
3. Tap the middle Pokéball, and go to Settings. Here, you'll see an option to tap on Pokémon Go Plus.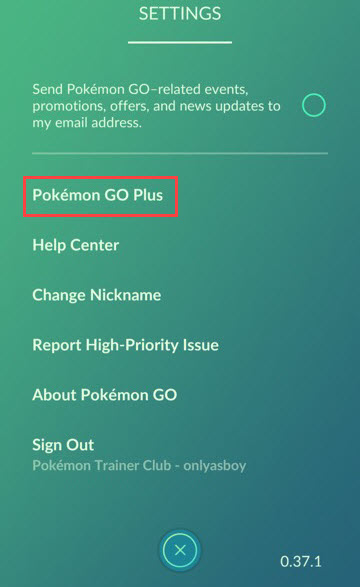 4. The app will begin searching for your Plus. Activate the Pokemon Go Plus with a simple tap.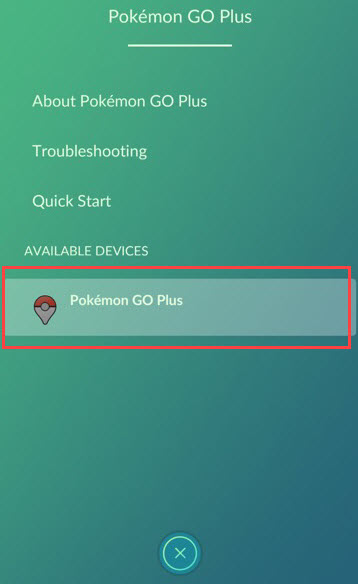 5. Once it appears, tap on it to sync. It should light up and notify you when you're connected.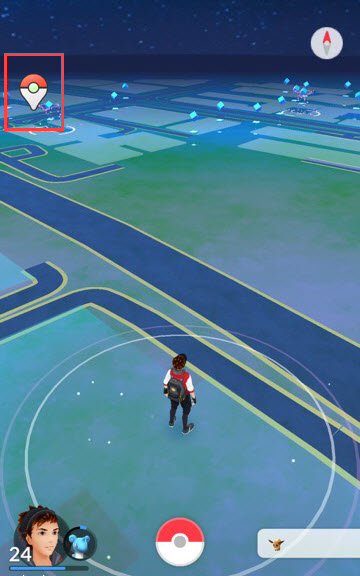 6. Now, you're free to put your phone in your pocket and keep playing. You'll also see a pin on the main screen of the game that resembles the Plus — this lets you quickly connect and reconnect.
Operating Pokemon Go Plus
There are a few different LED and vibration functions: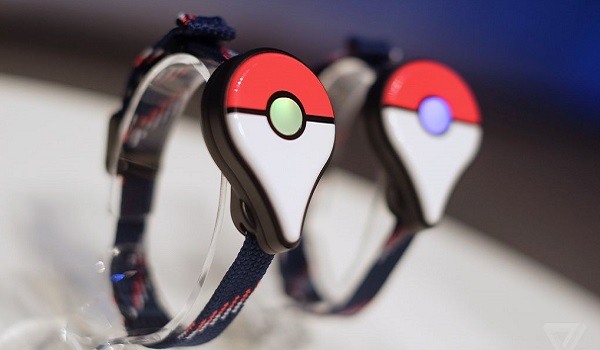 1. LED turns red and vibrates quickly – The Pokemon Go Plus has been disconnected from your device, so try re-pairing it with the steps above, and make sure your device is connected to both the internet and Bluetooth.


2. LED flashes blue with three pairs of vibrations – You've encountered a Poke Stop : press the button to collect items and XP.


3. LED flashes green and vibrates three long times – A wild Pokémon (which you may or may not have caught before) has been encountered: press the button to throw a Poke Ball if you haven't caught one before.
4. LED flashes 'rainbow' colours and a long vibration – You've successfully caught the Pokemon or gathered the Pokéstop loot! (It vibrates three times briefly to simulate the Poke Ball wobbling when catching Pokémon, too).
5. LED flashes red and vibrates – The Pokemon escaped and has fled.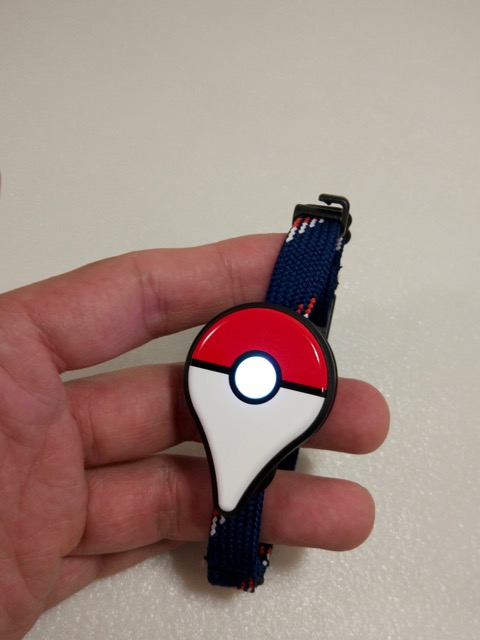 Pokemon Go users will also encounter set locations called PokéStops, where you can collect items like Poke Balls, Berries and even Pokemon Eggs.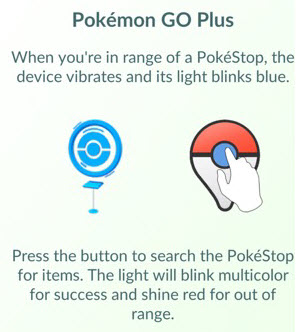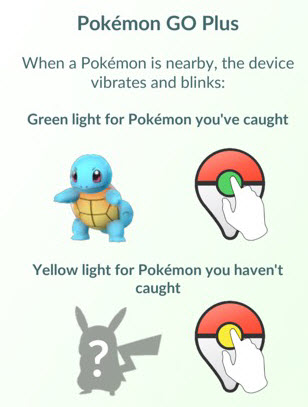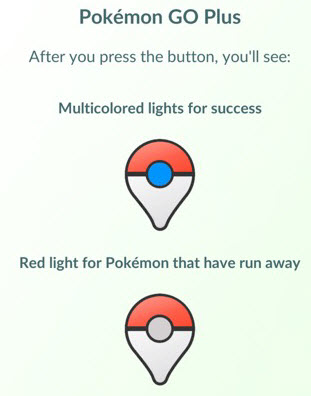 The display was one of the many reasons for battery drain. The app works with Pokemon Go Plus even when the screen is off. This definitely help to save significant battery juice.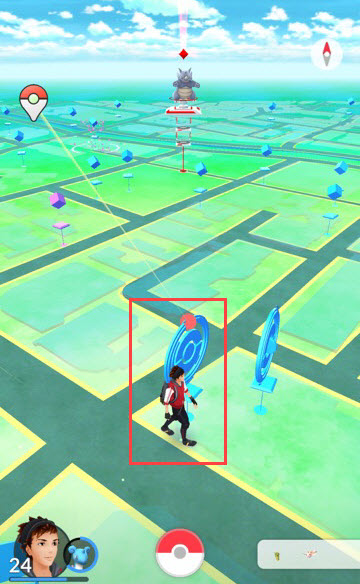 PROS:
Easy to use and setup
Clock more distance with the phone screen off. – Great way to hatch eggs and rack up stardust
Affordable but if you can get one before its out of stock
Fast to get all items from Poke Stops
Scanning radius for Pokemons is much larger than physically operating the app
CONS:
Not easy to swap between the clip and band; Need a screwdriver
Not easy to catch rare pokemon; By default it will use regular Poke Ball with just one try before it flees.
Dectection distance much nearer that physically operating the app.
Cannot select which Pokemon to catch nor the type of Poke Ball to use
In summary, Pokemon Go Plus is not a replacement for the game on your phone, it is fun enough for casual players (especially kids) to hit Poke Stops and catch numerous stray Rattatas, Pidgeys and Spearows. Not to mention, reduced efforts to rack up XP and Stardusts. These are the new ones captured using the Pokemon Go Plus, not too bad after all: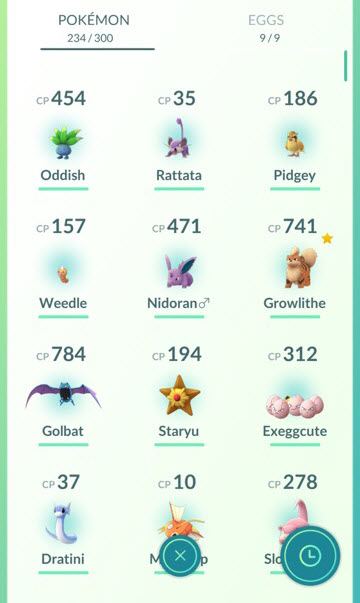 Head down to the Nintendo Store to grab one for yourself today!
Read other related posts:
Follow us on:



Share this article on: