Nike Inc.(NKE) reported on 18 Mar 2011, a smaller quarterly profit than most analysts had expected. Financial-wise:
– Fiscal third-quarter net income of $523 million, or $1.08 a share, up from $497 million, or $1.01 a share, in the year-earlier period
– Sales increased 7% to $5 billion
– Gross margin fell 110 basis points to 45.8% as the cost to make and ship its products rose
– Futures orders for its branded athletic footwear and apparel, scheduled for delivery from March through July 2011, totaled $7.9 billion, 11% higher than the year-ago period
Immediately after posting its results, the share price took a hit and registered the biggest drop in 2 years, as much as 12% intraday.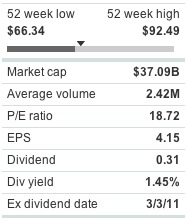 On technical charting front, the stock has breeched the support at $79.8. The stock went as low as $77.12 intraday. RSI is hovering at oversold levels and Force Index is seeing some divergence against price declines. Support towards $75-$76 should hold well. There should be some short term recovery to warrant a hit & run strategy.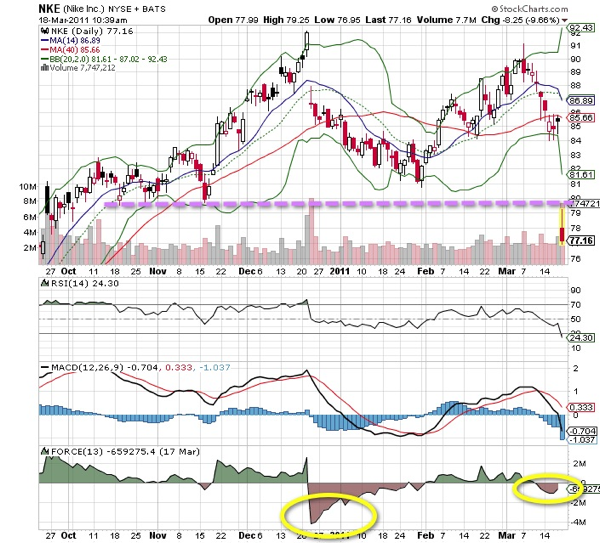 Read other related posts:
Follow us on:



Share this article on: