2015 is definitely a year of wearables. Several companies have started marketing their new wearable series – Jawbone, Microsoft, Misfit, Apple, Samsung, TomTom, Garmin etc. Personally, at this juncture, I would think the requirements of a wearable differs for every individual.
For me, I would be looking at one which can help me track my general fitness without compromising the overall looks & convenience, i.e. it should not add much bulk/weight and yet last long enough (round the clock) to track essential stats.
I have been using Fitbit Zip for a long while and I am particularly impressed by its simplicity of tracking & its accuracy. Recently, Fitbit has incorporated 24×7 Heart beat monitoring into their new wearable series – Fitbit Charge HR & Fitbit Surge. For me, it feels weird wearing a GPS enabled watch for 24×7 feels but the Fitbit Charge HR could be the ideal candidate for my general health tracking.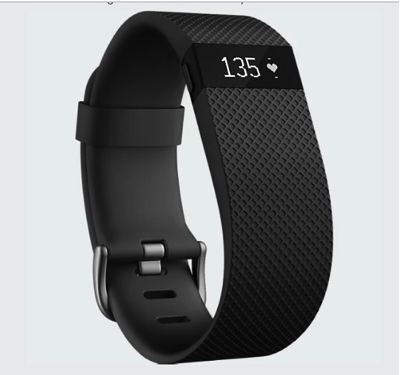 The overall packaging is very similar to their previous series – Fitbit Flex & Fitbit Charge (non HR).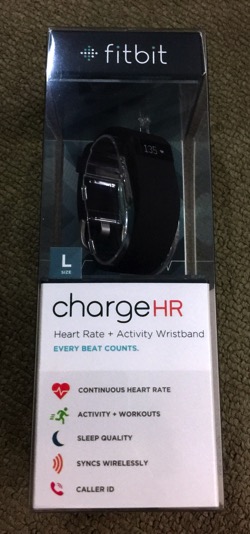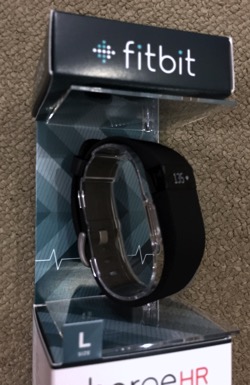 It comes with a simple charging cable and a bluetooth dongle to allow data transfer to a PC.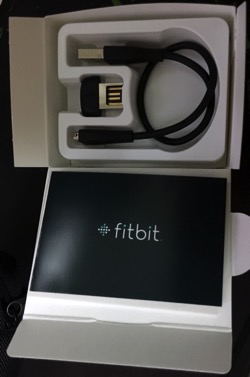 The best part will be the optical based scanner on the underside of the band which is used to track the heartbeat. The same technology used by other known players in the market to measure the rate of blood flow.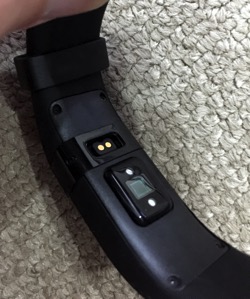 Charging is via a snap-in connector cable, though I would prefer it to be magnetic latch on type (just like the Mac MagSafe). A full charge will last for approximately 4 days when operating 24/7.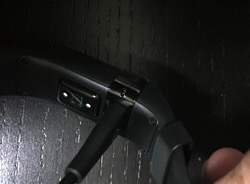 Setting the device up is straightforward via the Fitbit app & Bluetooth connectivity.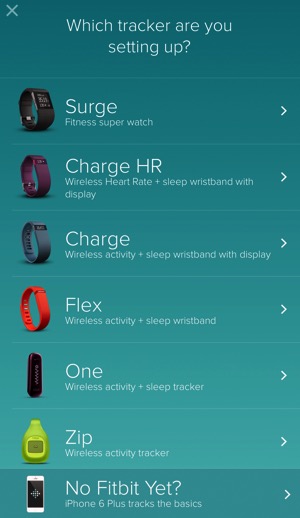 With a whole slew of sensors onboard, now several key statistics are readily captured & available to the user:
a. Steps taken
b. Heartbeat (bpm)
c. Floors climbed (elevation based)
d. Distance covered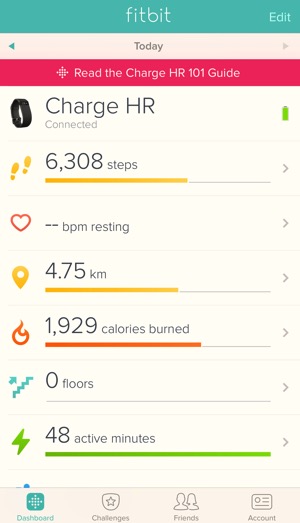 The cool part is the Fitbit tracks your steps even when your arms aren't swinging & tracks your heart rate without any cumbersome chest strap.
Just strap on the kit & one is good to start measuring all the needed stats.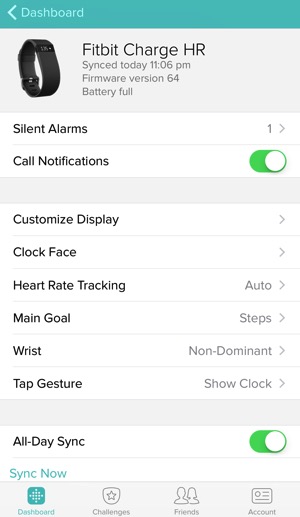 One of the useful features is to be able to set alarms on your Fitbit. These alarms can operate even without the presence of the phone. The discrete buzz will be helpful in a meeting or getting up without affecting your other sleeping partner.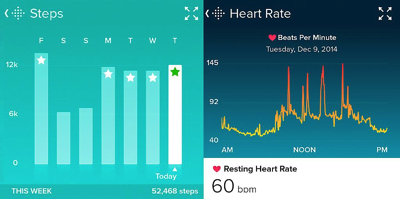 This device also tracks your sleep. When you wake up in the morning, you can look at the phone app and see how many minutes you were restless in the night and how many times you woke up. There could be correlation of the daily activities to how well you sleep at night. Understand those factors and you can better manage them & have a better sleep.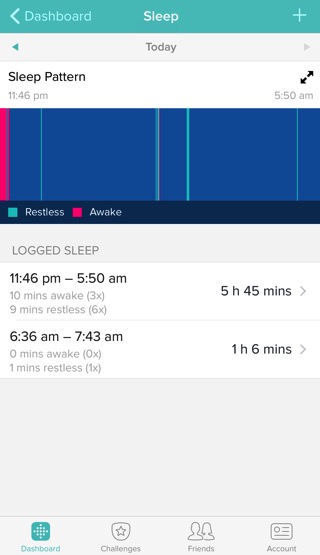 Some of the official specifications are listed below: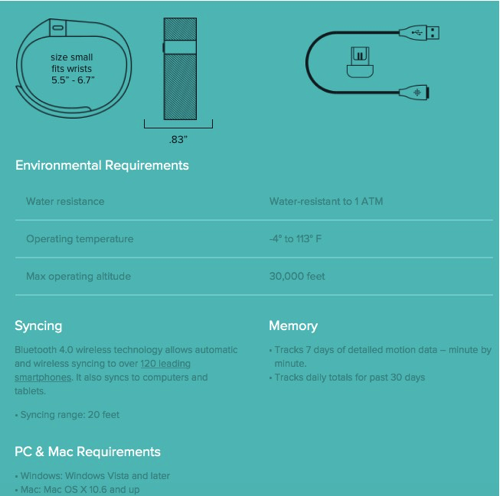 Recently, I have tried to test out the accuracy of the Fitbit Charge HR during a run with a GPS-enabled TomTom Runner Cardio watch.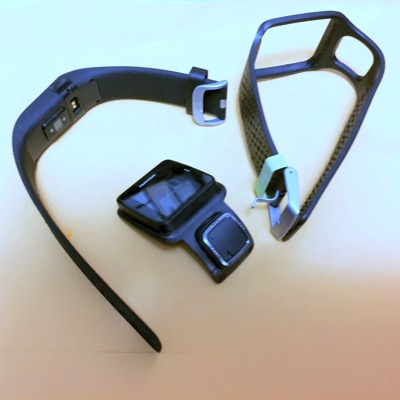 The results have been quite comforting. The total distance measured by both devices is similar – Fitbit Charge HR clocked in ~10% more.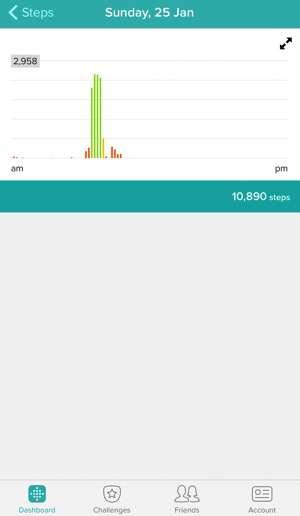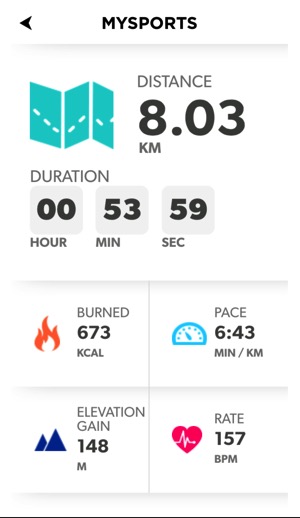 Finally, one last tip for folks who are like me who wish to stick with a excellent GPS runner watch (e.g. TomTom) and yet be comfortable to strap on the simple Fitbit Charge HR for day-to-day usage, you can consider downloading the Sync Solver to synchronise Fitbit stats to Apple Health app.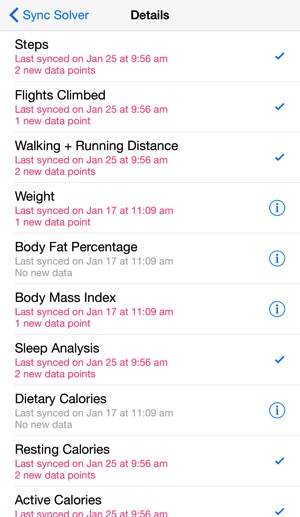 My curent setup:
A. Running / Swimming workouts – tracked by TomTom Runner Cardio & sync with Runkeeper
B. Daily steps & sleep tracking – tracked by Fitbit Charge HR & sync with Fitbit app.
Both sets of data can be aggregated into one main account in Apple Health app. But make you you configure the primary source in Apple Health correctly (e.g. shown below):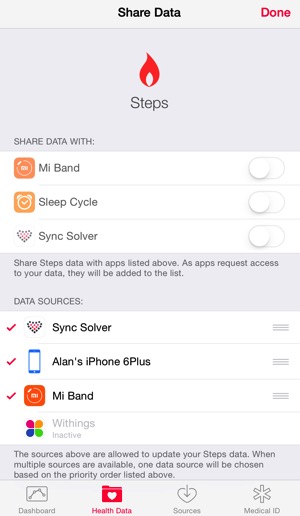 In short, my final assessment for the Fitbit Charge HR:
Pros:
a. Reasonably priced with HR (USD 149 vs > USD 200 for other peers. Though MiBand is cheap, the data is still very unreliable & inflated if you need serious trending data)
b. Light weight
c. Easy to operate
d. Splash proof
e. Battery life is decent but can be longer
f. Steps tracking are pretty accurate (possibly due to their inherent processing algorithm & sensitivity settings)
Cons:
a. Not waterproof / showerproof
b. As of now, no mention on the changing of the strap (might not be so straightforward)
c. Buckle strap (pin on strap will be more convenient e.g. the previous Flex model)
d. The arch of the body is pre-defined. Ned to measure accurately the curvature of the wrist for better fit. Best to go for a actual fitting test
Read other related posts:
Follow us on:



Share this article on: