Early this year, Snap launched their very first consumer gadget – USD 130 Snap Spectacles, which essentially allow any wearers to take circular videos and post them to their Snapchat accounts.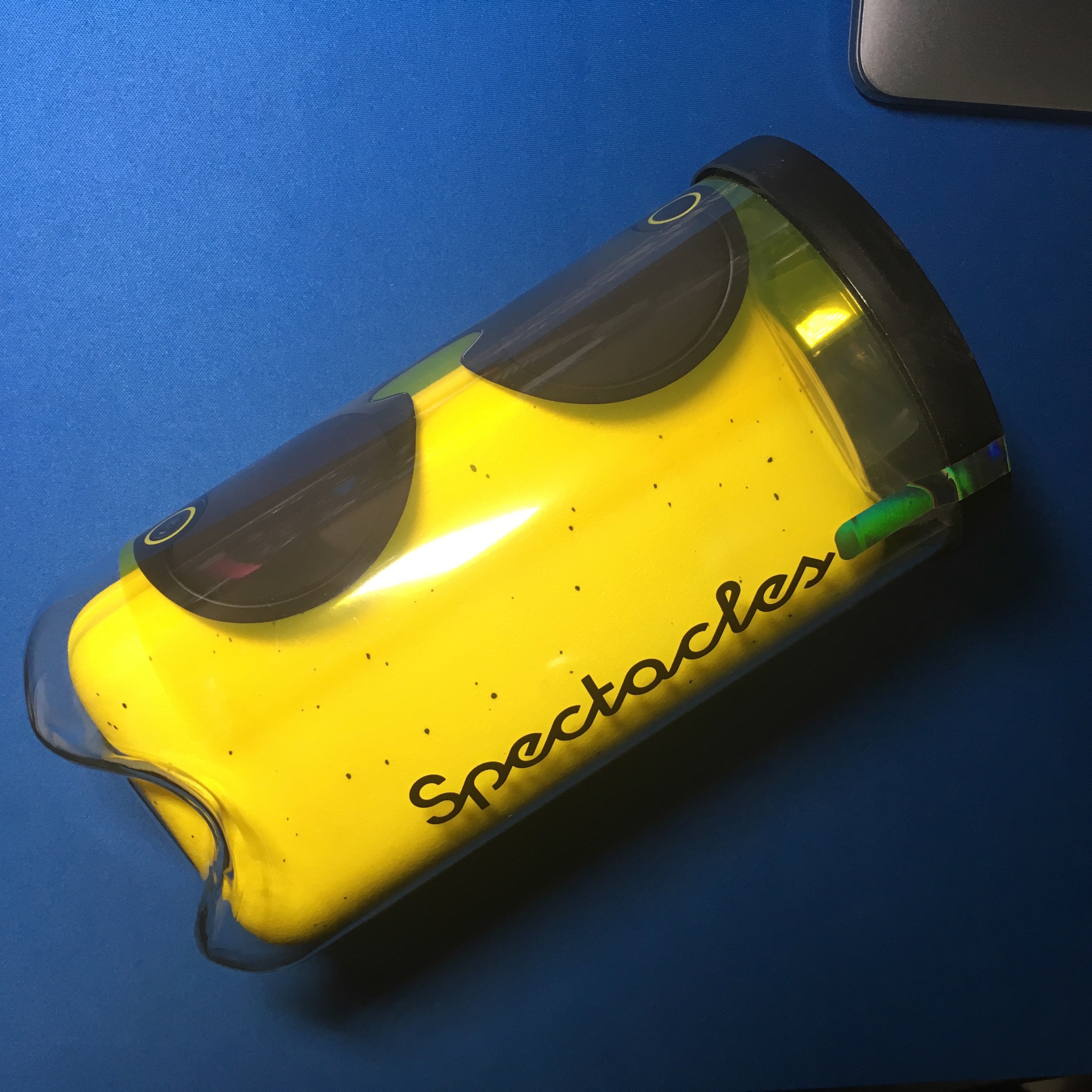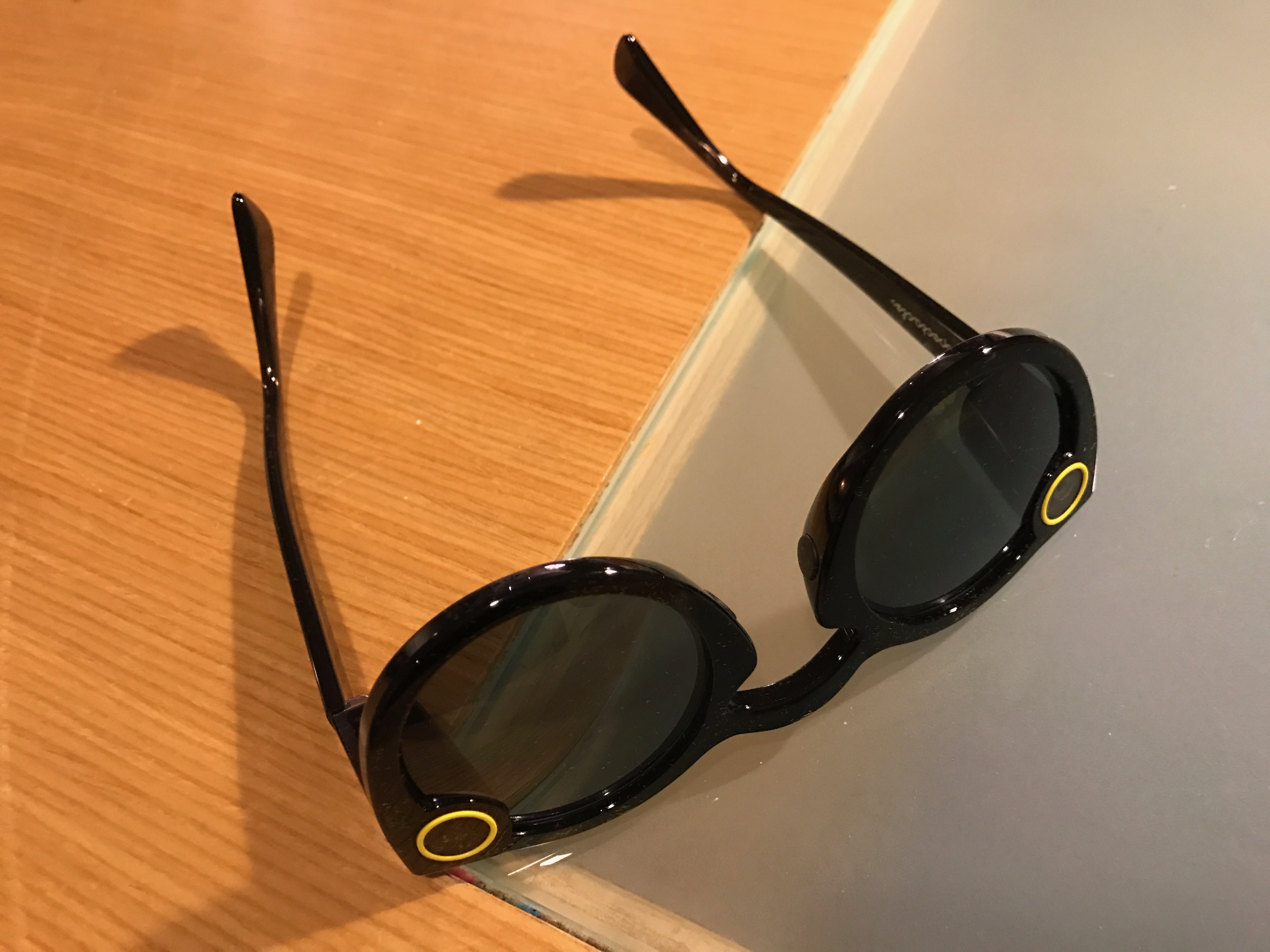 In their press release, Snap proudly describes itself as "a camera company" that sells "toys" to the connected generation. Seemingly, Spectacles are a key piece of the company's business model as it diversifies its revenue streams
The design of the Snap Spectacles is like a regular pair of sunglasses. That was likely the primary objective with Spectacles other than making them simple and easy-to-use.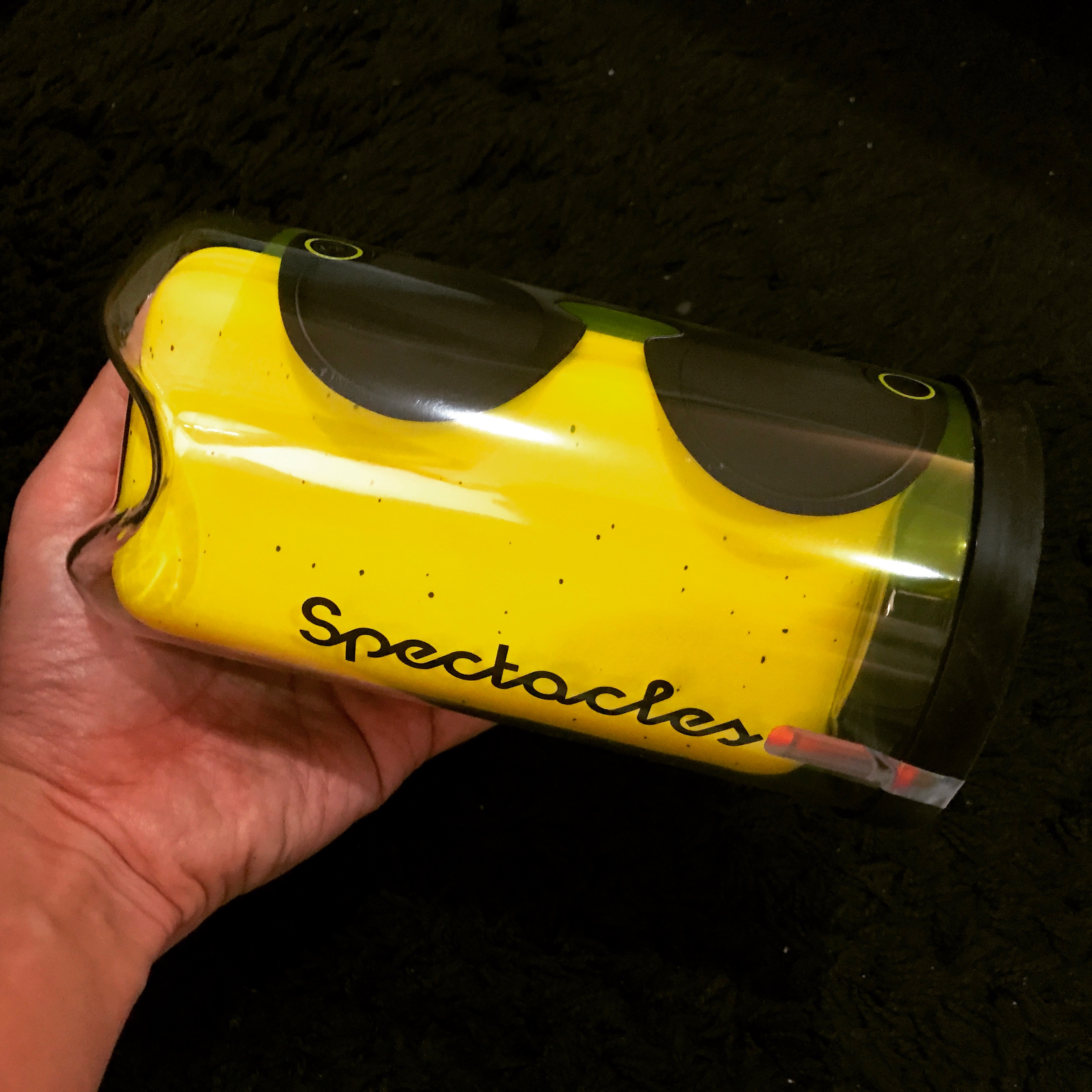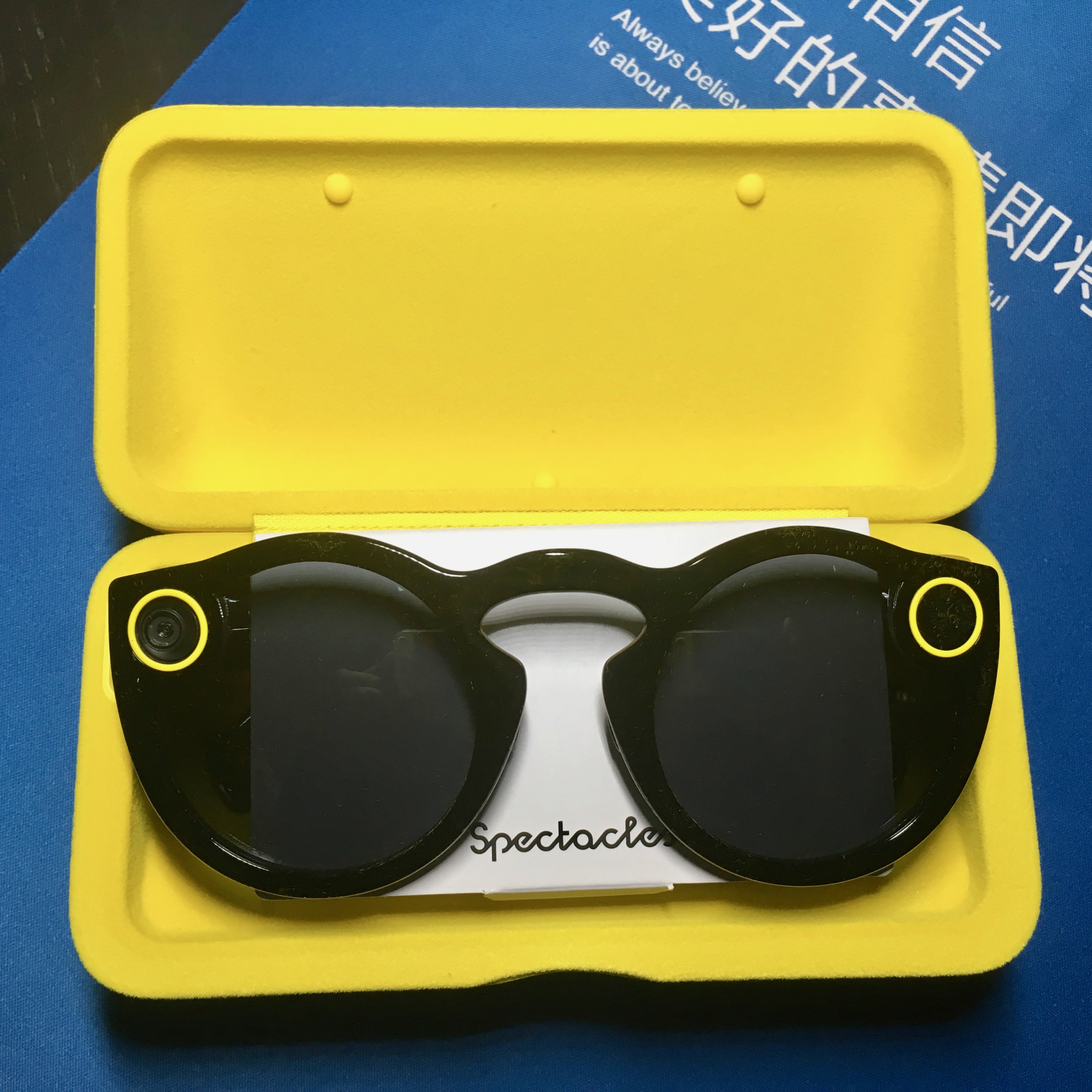 Spectacles serve one purpose and one purpose only, and that's to record hands-free video from the user's perspective as their eyes see the world.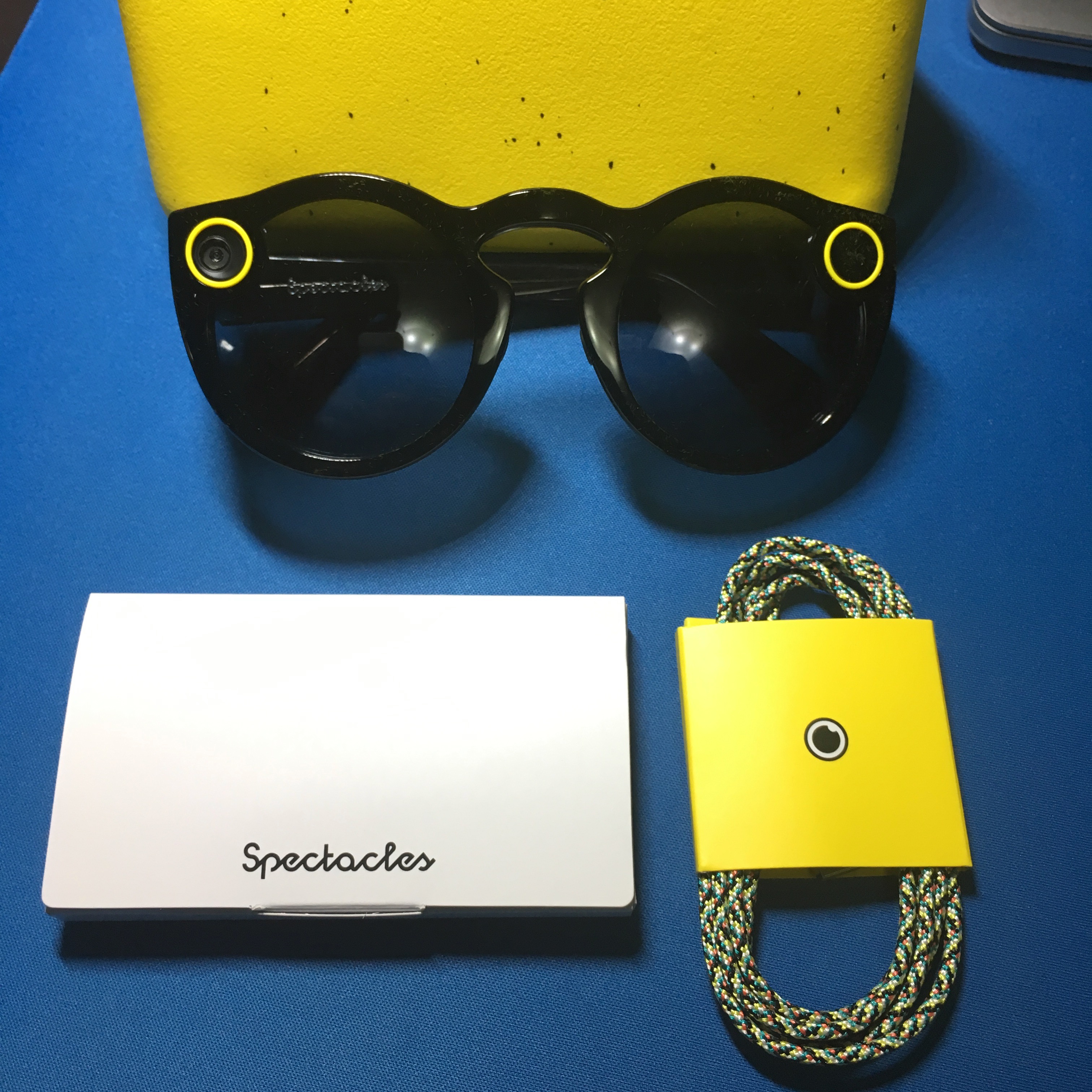 Spectacles come with four pieces of hardware: the glasses themselves, a charging case, a USB charging cable, and a cleaning cloth (shaped like a ghost, of course).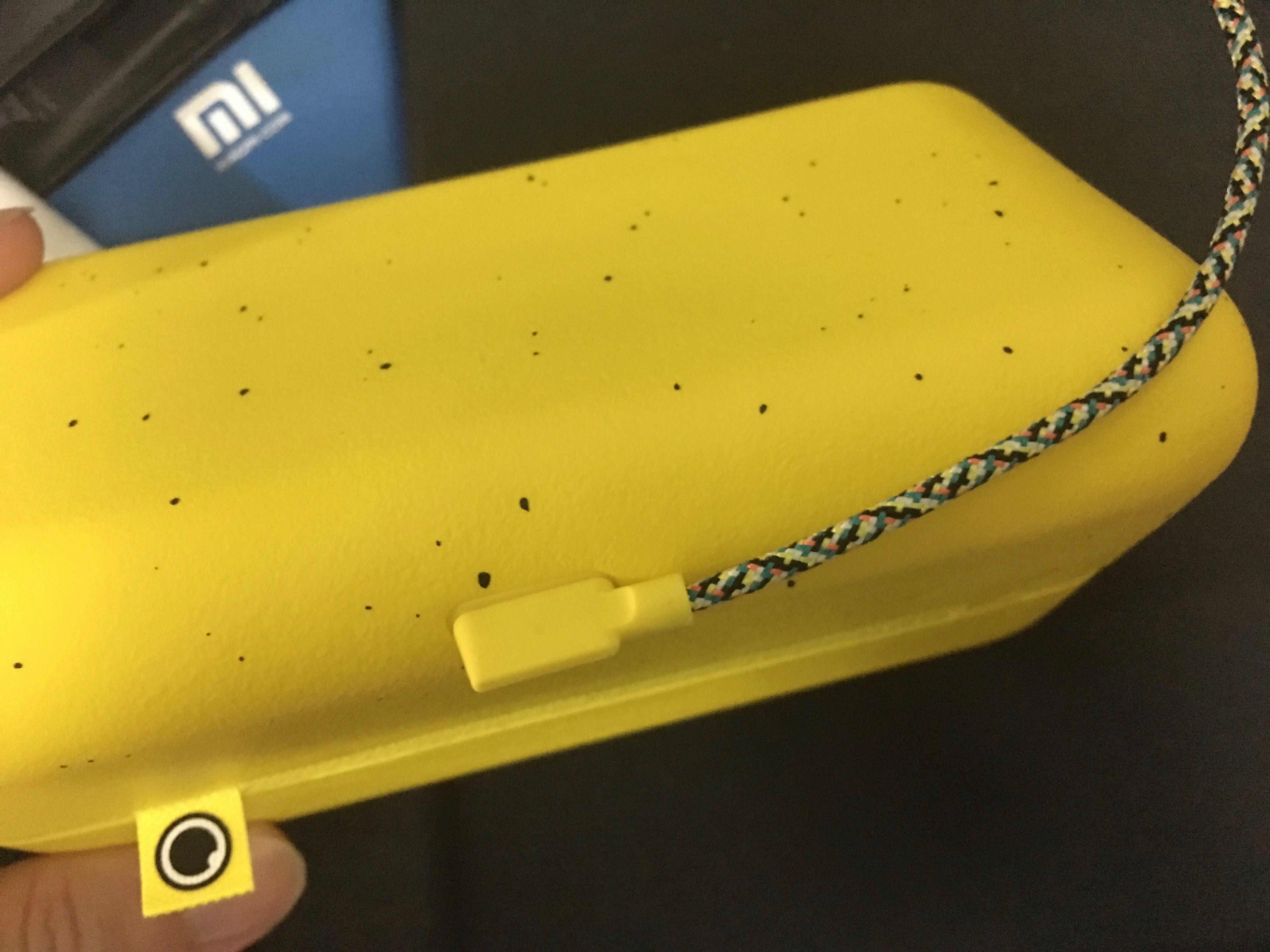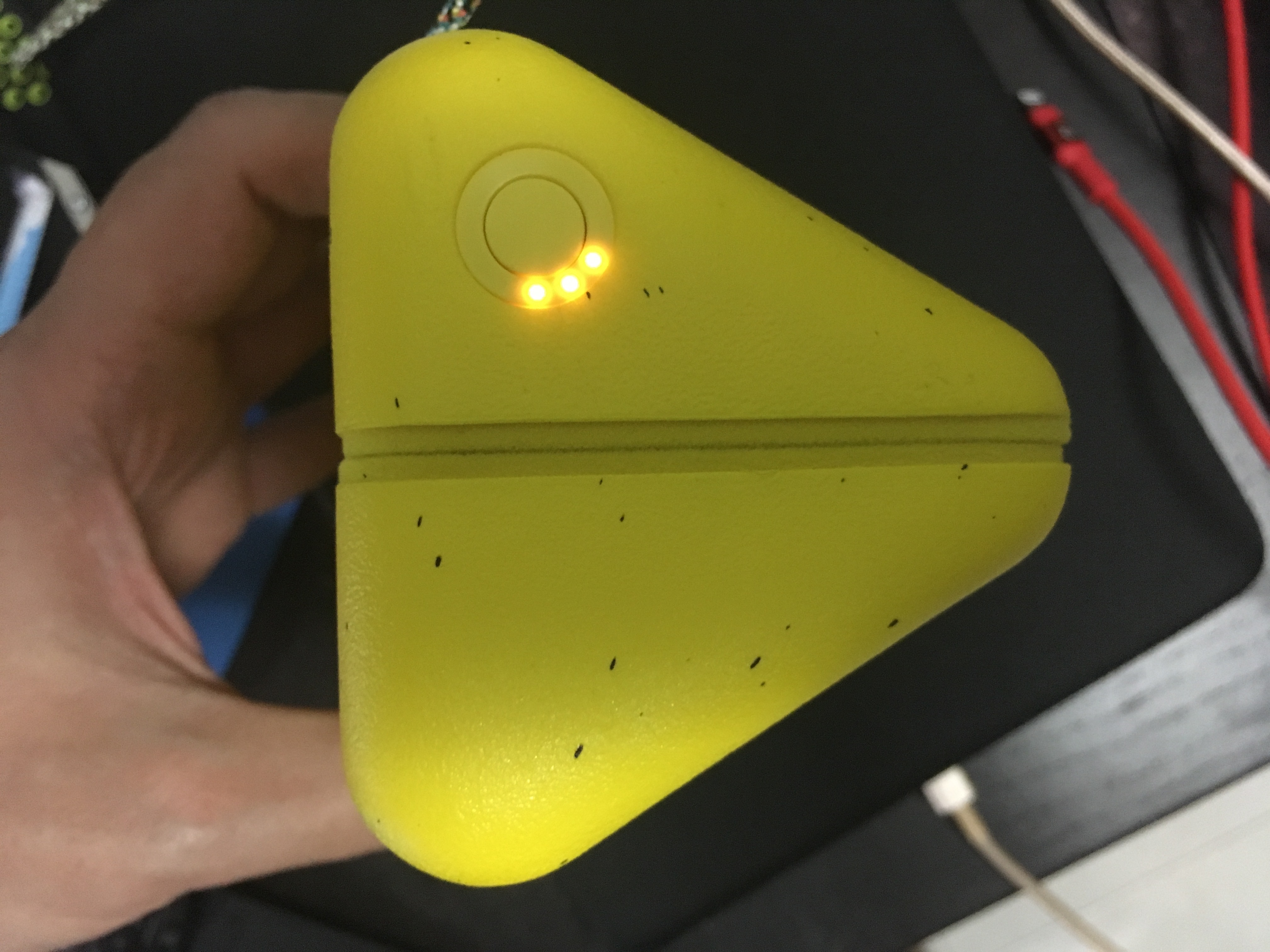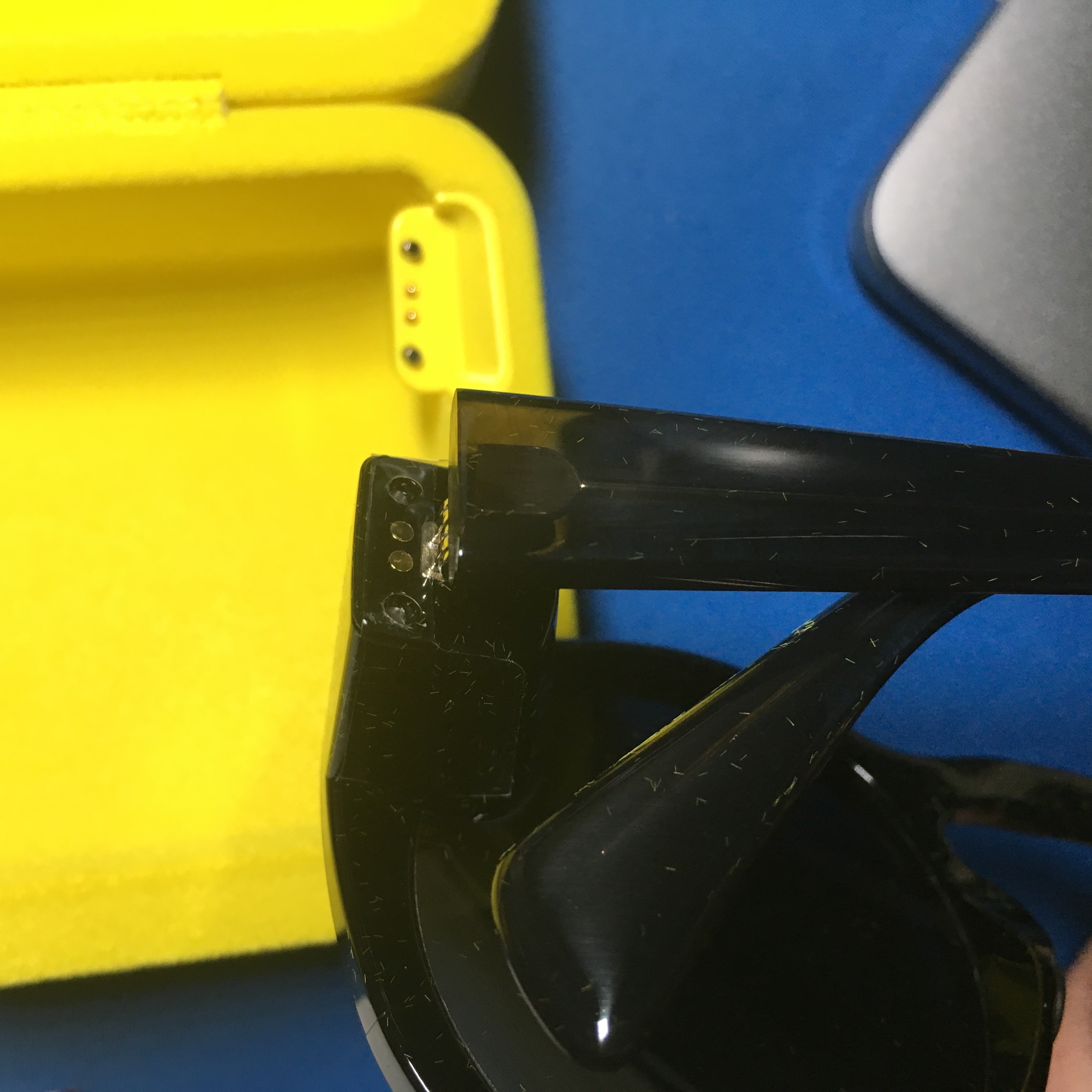 The inbuilt battery can power around 100 10-second snaps per charge with compatibility for both Android and iOS.
All you need are a pair of Spectacles, a Snapchat account, and a smartphone. Setting them up is incredibly easy.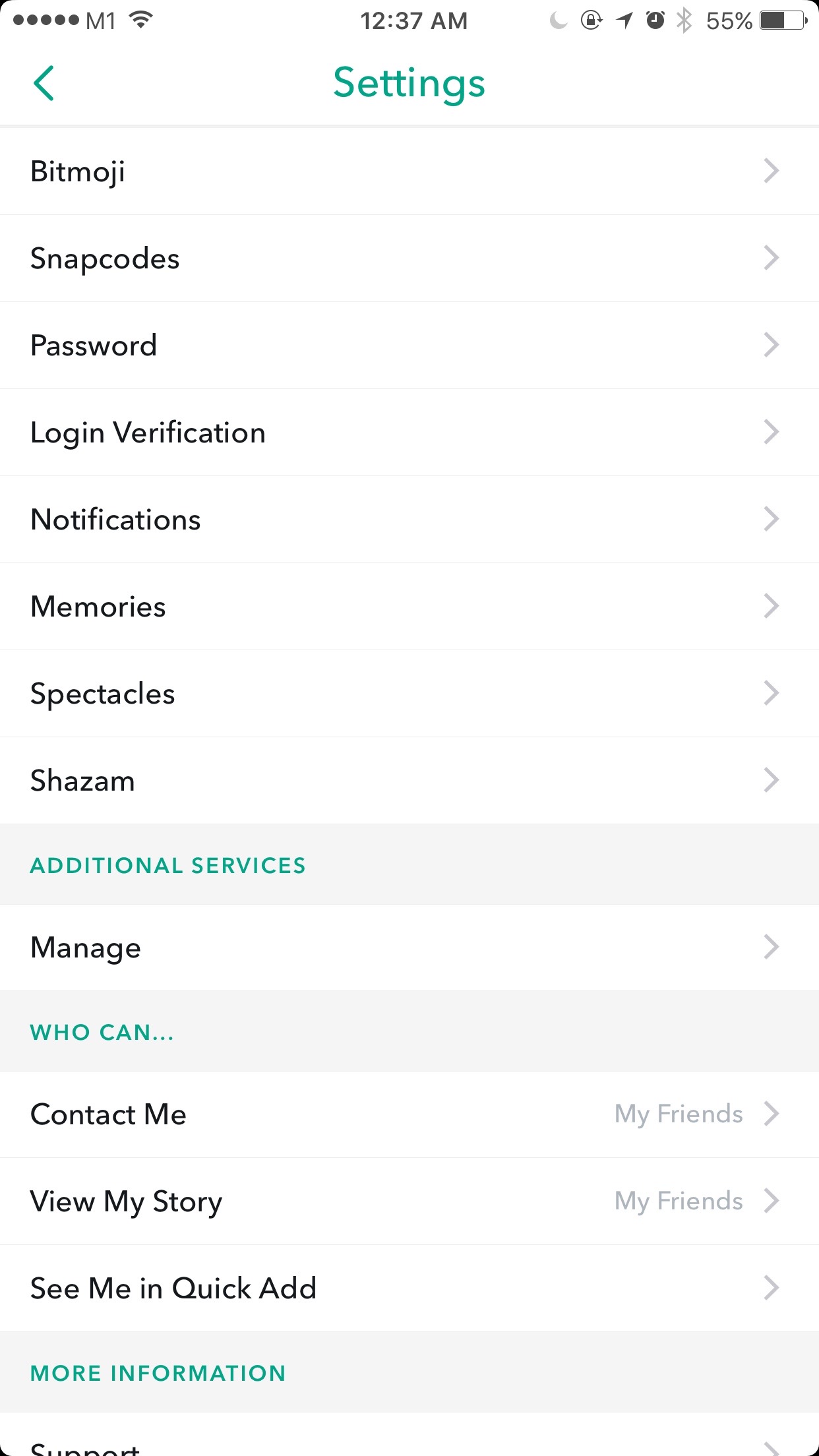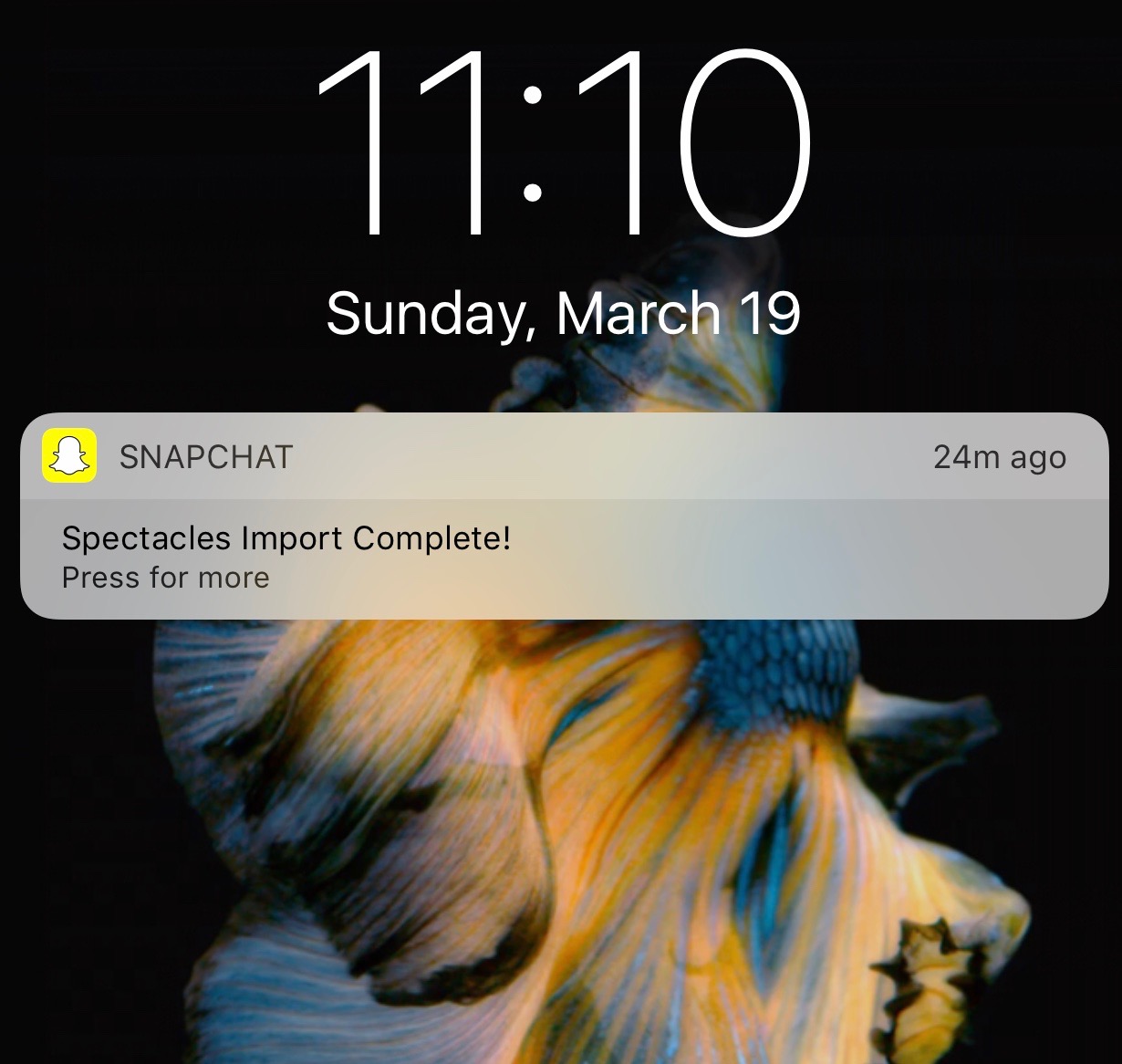 Once paired you just press the button on the left side to start taking video, then open Snapchat to share it or add it to your story.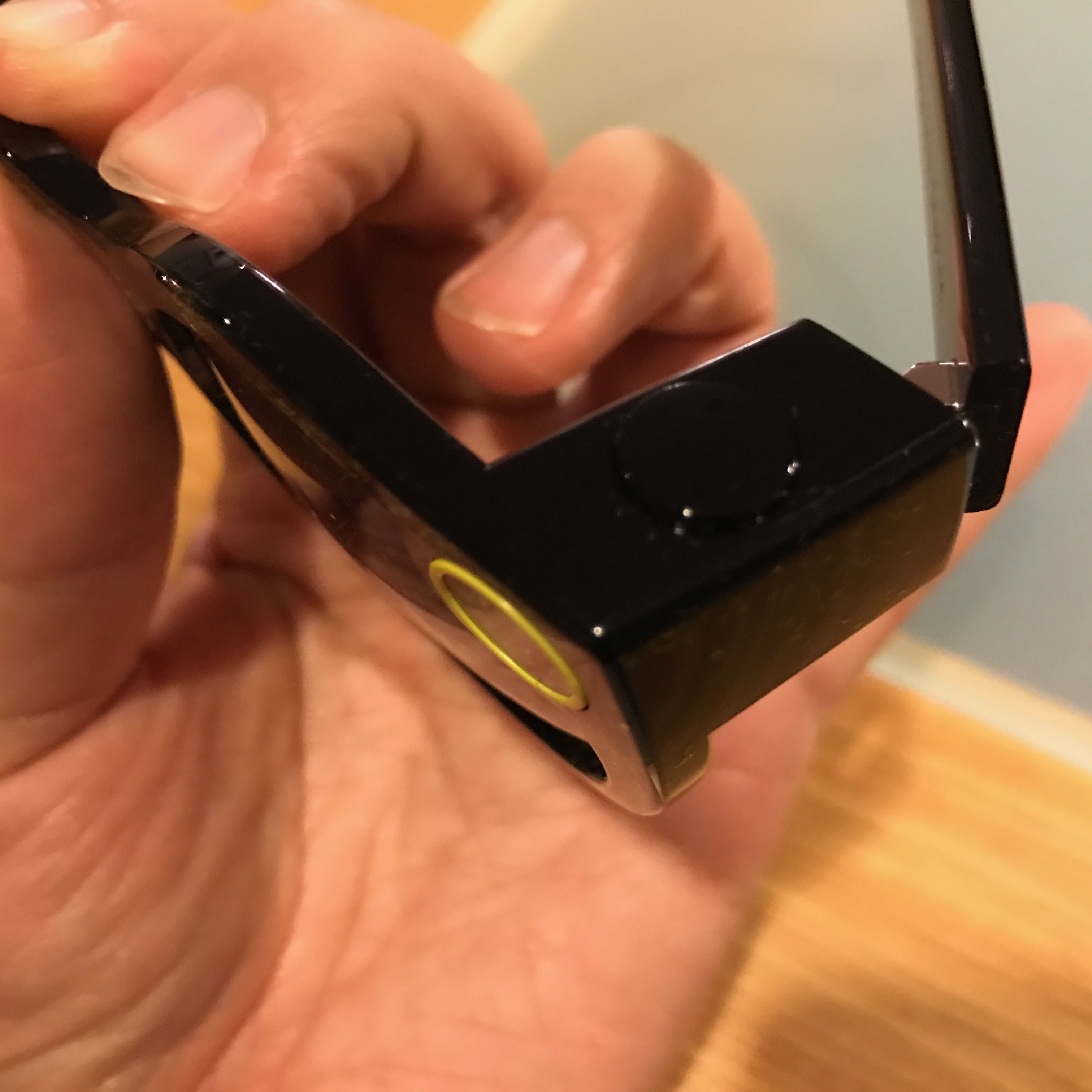 Through the always-tethered-on Bluetooth, one can download low-resolution clips for preview while the full HD versions can be synchronised to the phone over Wi-Fi range with the phone.
The stylish charging case holds four charges and takes about 90 minutes for a full charge. Based on the official specifications, Spectacles can shoot 115-degree circular video in HD quality.
There's only one button on the left-hand side of the glasses – Tap it once to record a 10-second snap, and each additional tap adds 10 more seconds to your recording.
There are small cameras in the top corner of each lens, each with a ring of LED lights: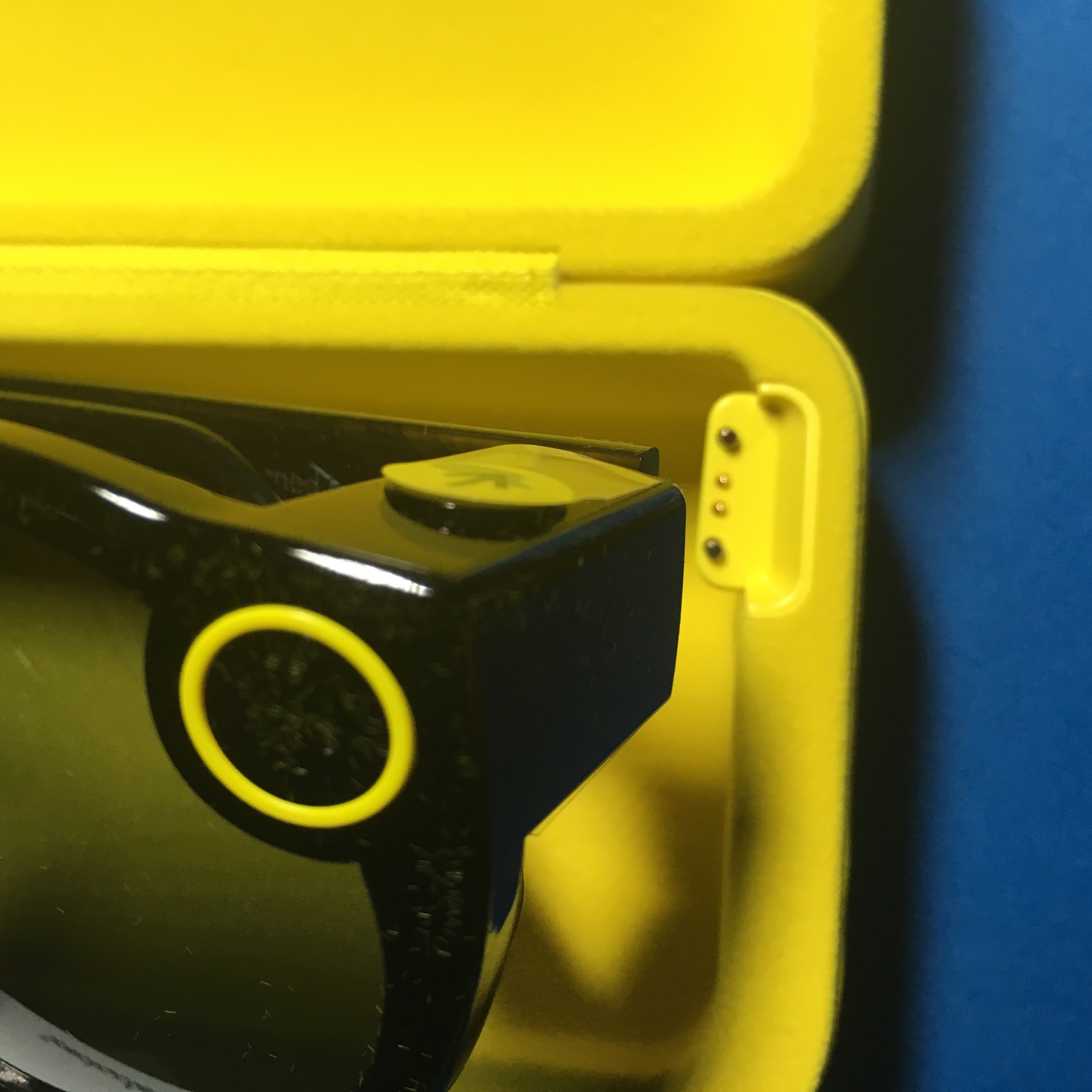 a. LED lights up in a circle: Recording in progress.
b. 1 LED flashes 3 times: Low battery
c. 5 LED flashes 3 times: Storage full
d. 2 LED flashes 3 times: Software update available.
e. 3 rotating LED with progress: Low/high temperature warning.
PROS:
a. Stylish looks, can be used as a sun shade
b. Hands-free video camera
c. Ease of taking a 360-degree rotating snaps
d. Supports point-of-view video shots
e. Reasonably priced
CONS
a. Pairs with the official SnapChat app but the interface controls with Spectacles is not straightfoward.
b. Only video shots and lacks still photo shots support.
c. Short battery lifespan (at most x20 10secs video shots based on tests)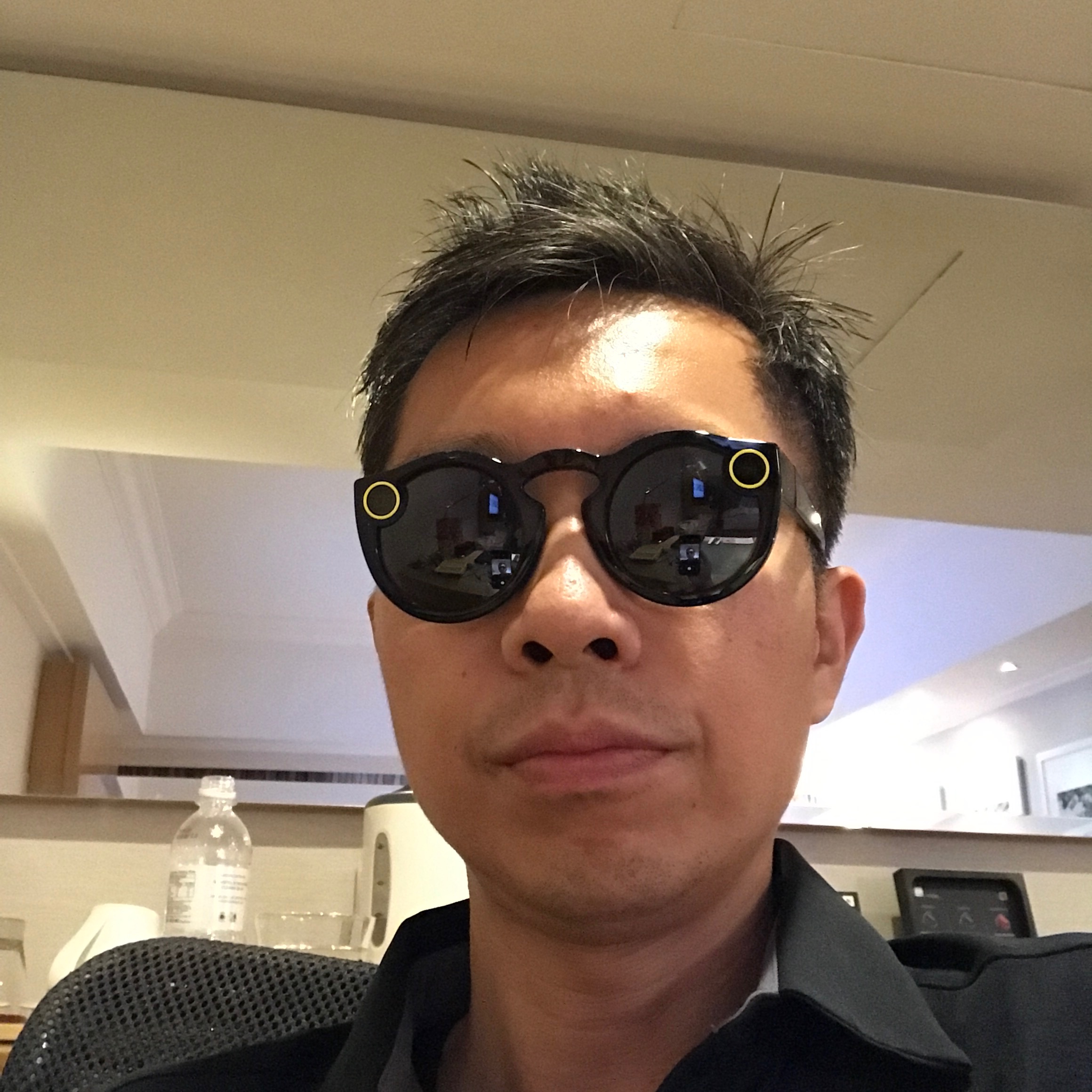 In summary, spectacles are a fun, easy-to-use wearable that's made for Snapchat's most active users. It is still at infancy stage if Snap has bigger plans to further iterate Spectacles. At this current moment, Spectacles can now be purchased online from Spectacles.com. It will be great to see Snap upgrading their Spectacles to be another VR kit, hopefully in near future.
Read other related posts:
Follow us on:



Share this article on: