In her yearly much anticipated event, Apple once again released the next generation iPhone 7 models during the September event held at California this week – the iPhone 7 and iPhone 7 Plus.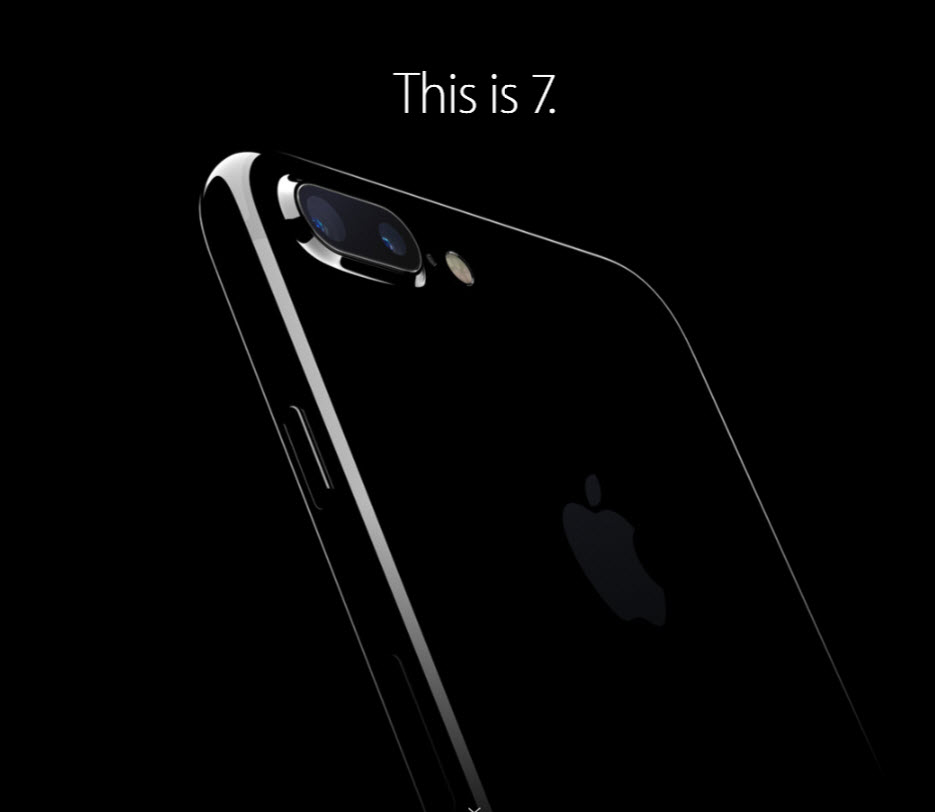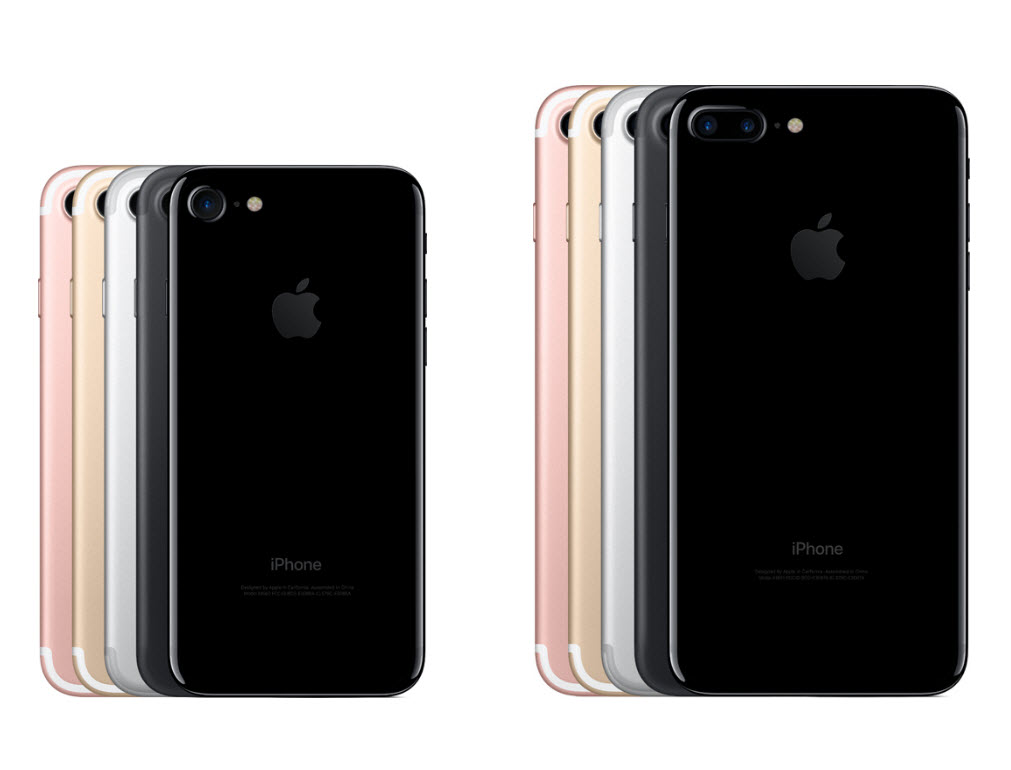 In this year release, Apple has surprisingly replaced the Space Gray with two new options – Jet Black (piano black glossy) and Black (black matte). Through the internet polls, the order of preference are listed below:
Jet Black
Black
Silver
Gold
Rose Gold


Unboxing the retail packaging of iPhone 7
We managed to get a set of iPhone 7 (Rose Gold) and iPhone 7 Plus (Black) to give these 2 mobile powerhorses a quick test run. Unlike the previous packaging design, this year Apple also managed to improve the retail packaging. Firstly, The box is now covered in a plastic wrap, which comes out easily by pulling up the tab. This is so much easier than the usual plastic sealed wrap.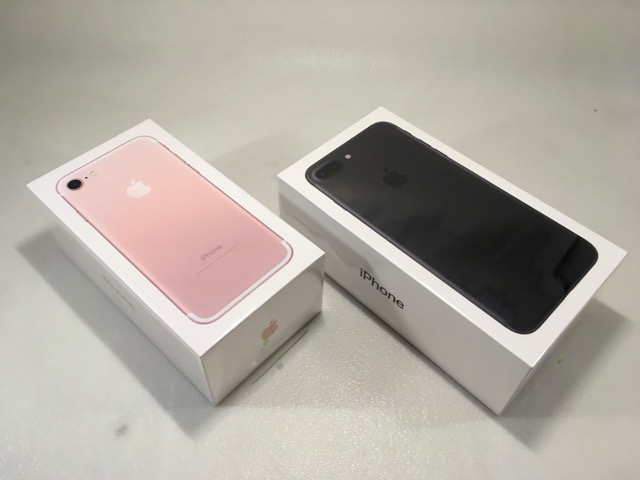 Interestingly, now the iPhone 7 series come in a white box with the photo of the back casing of the iPhone to highlight the colour of the phone within.
When you open the box, one will be greeted with information sleeve paperboard with 'the designed by Apple in California'. This contains the quick information and sim card release pin.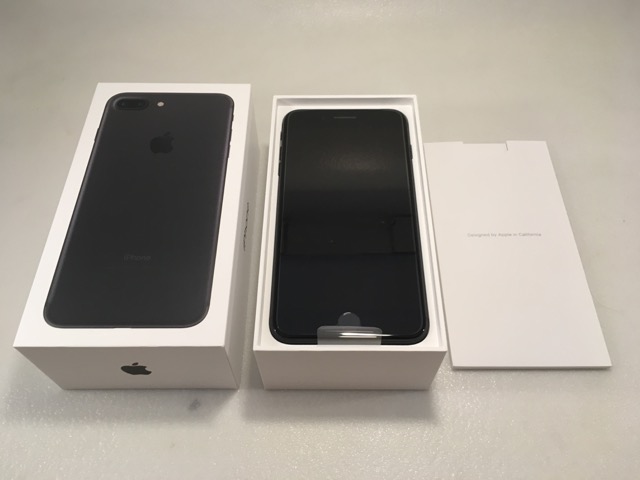 Underneath this paperboard lies the actual iPhone, covered with a plastic protector at the front and black. And beneath the iPhone 7 Plus, there is the Lightning EarPods with the Lightning to 3.5mm Headphone adapter in a paperboard package.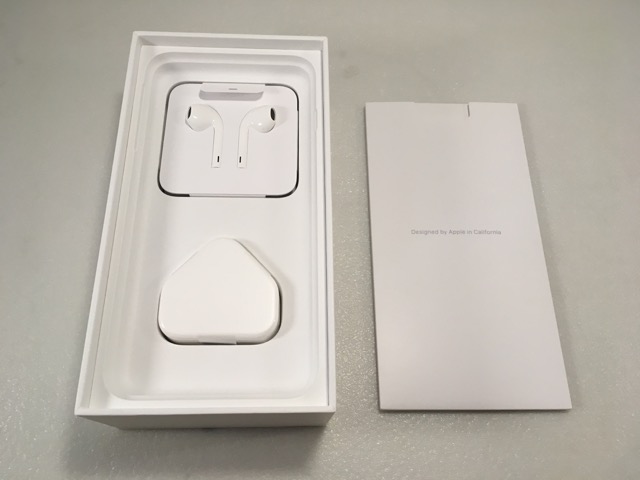 The new Lightning-to-3.5mm adapter is pinned with the icon of headphones at one end and the iPhone at the other end to indicate that you need to put the Lightning port in the iPhone, and the headphones in the 3.5mm headphone jack. Unfortunately, unlike the previous iPhone models, there is no plastic casing for the Lightning EarPods which can be very useful for mobile professionals.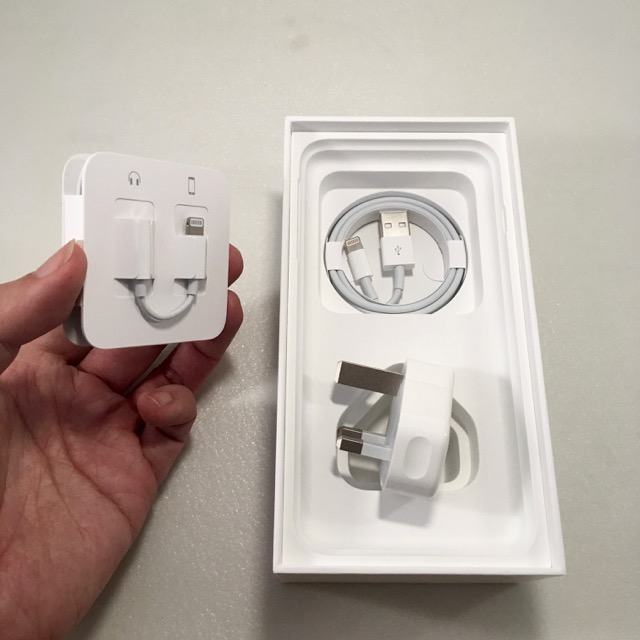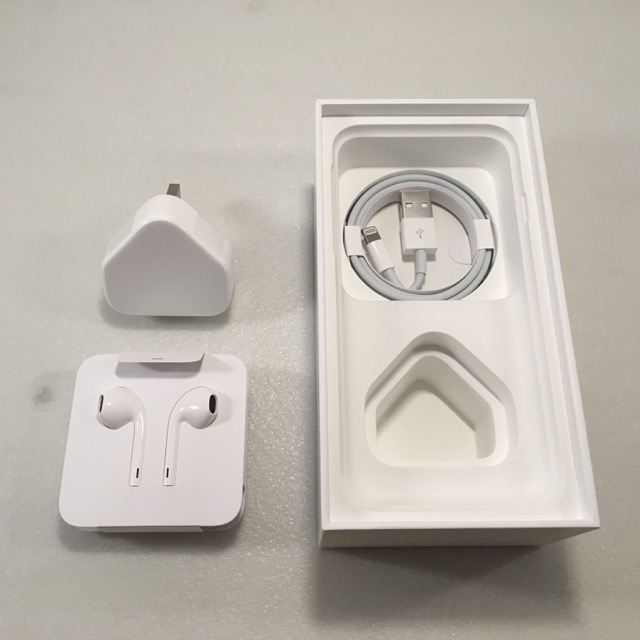 The iPhone 7 Plus also comes with a 5W Power Adapter and the 1 meter long Lightning cable.
Difference between iPhone 7 Plus with earlier iPhone 6S Plus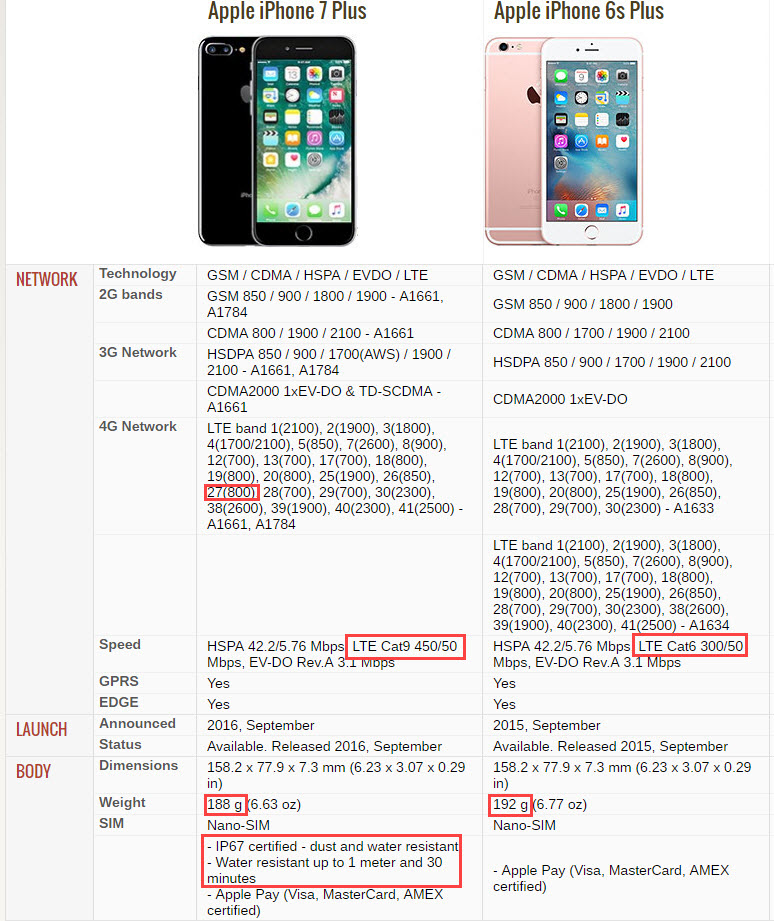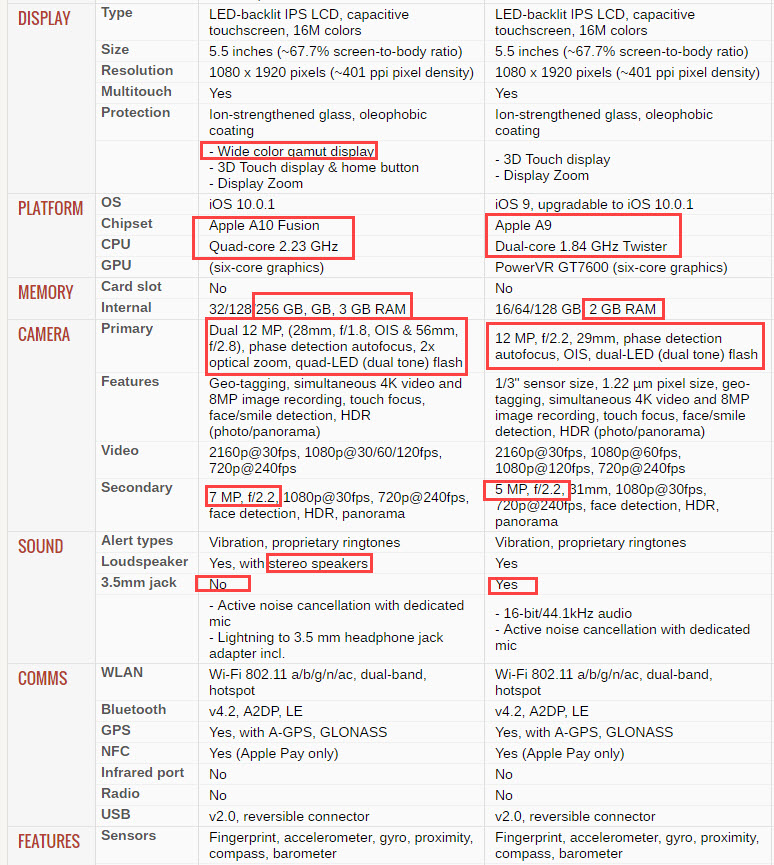 a. Improved Retina Display – 25% brighter display, a wider color gamut along with new color management features. But still unmatch to the 2K and 4K OLED panels in top end Android phones.
b. Upgraded pressure sensitivity sensors – better 3D Touch experience.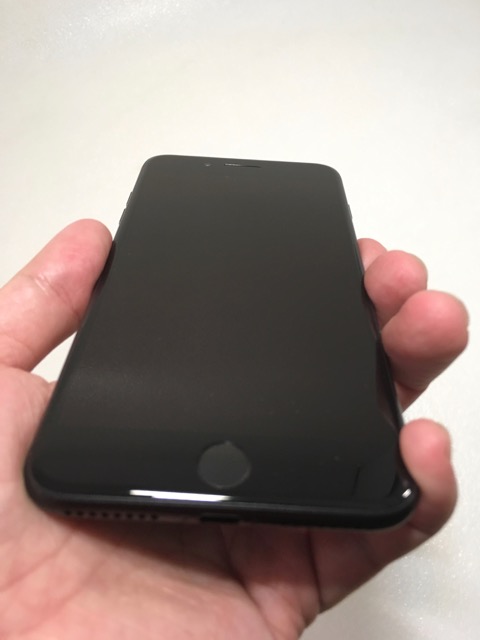 c. More powerful next-generation Apple A10 Fusion quad-core processor with four cores and M10 motion coprocessor – 40% faster performance and 50% faster graphical performance.
d. Better camera hardware – iSight Duo dual-lens aka one wide-angle lens (ƒ/1.8 aperture) and one telephoto lens (ƒ/2.8 aperture). The larger sensor, ƒ/1.8 aperture, resulting in significantly improved low-light performance. Each of the two six-element lens pack a 12MP unit of course. The iPhone 7 Plus also includes 2X optical zoom capability. The downside – camera bump has been enlarged instead of flushing with the rear surface of the iPhone.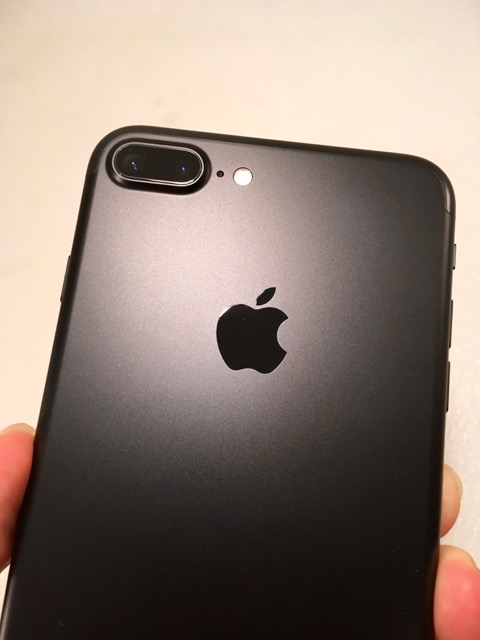 One can switch to 2x zoom by tapping on a button. One can also digitally zoom the 1x lens to 2x, where the telephoto takes over, and then digitally zoom the 2x lens to 10x.
At the front, there is an improved 7MP FaceTime HD camera.
e. Better flash – new Quad-LED True Tone flash on the back of both the phones which now packs four LEDs to make taking photos in low light conditions more bright and natural.
f. Revamped home button – This is now totally solid, just like newer MacBook trackpads.For all initial users, this will need some time to get use to the non-mechanical Home button. Apple has adopted a Taptic Engine to provide tactile-feedback upon a press. No more wear and tear of a traditional home button.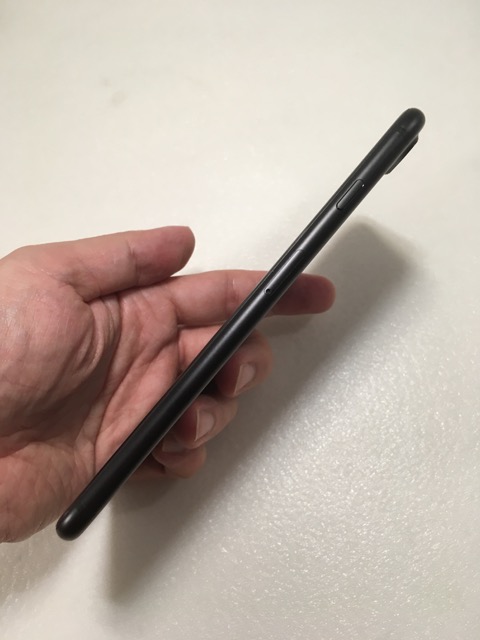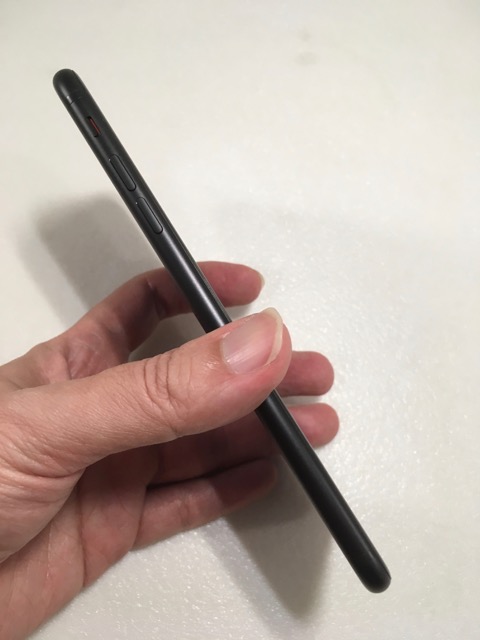 g. Waterproof – Finally! This is one of the top wanted features iPhone users have been crying out for. It is based on an official IP67 water and dust resistant rating. Now taking a shot in swimming pool is a worry no more.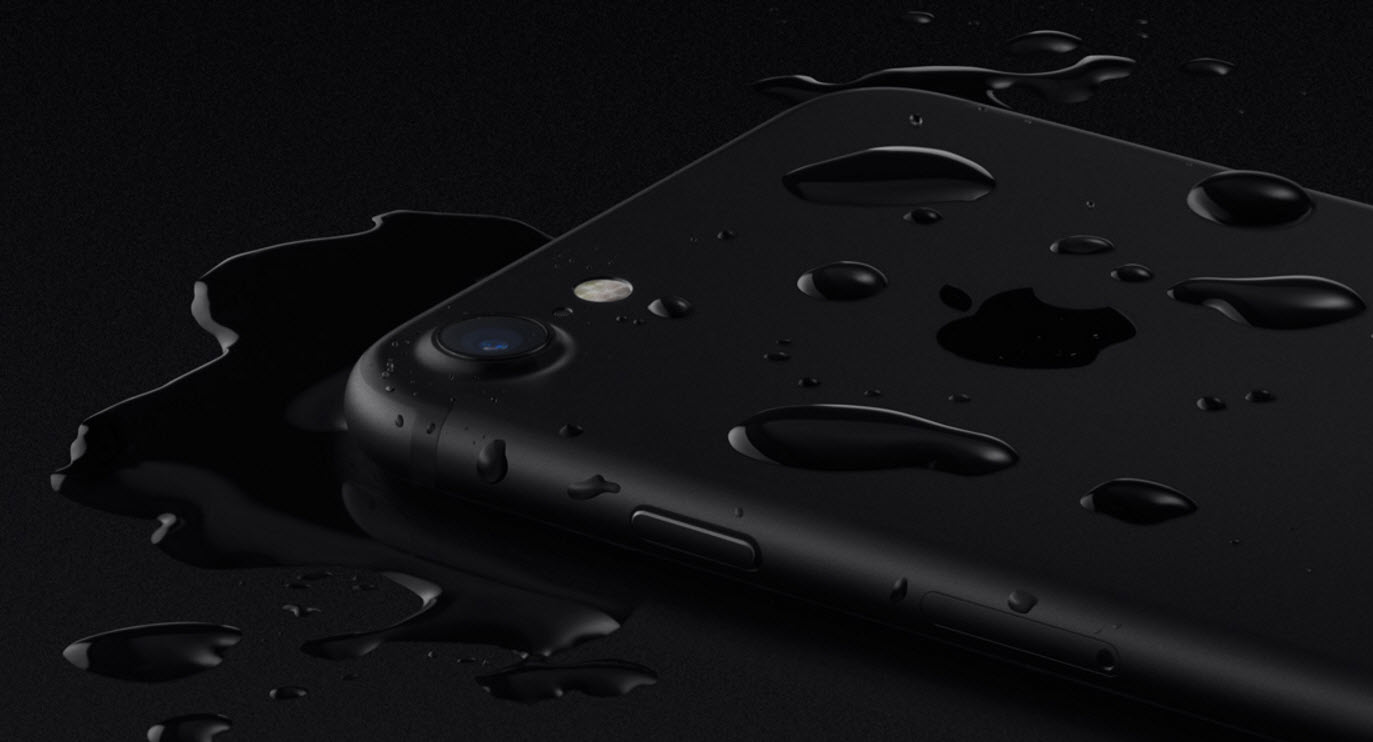 h. Missing 3.5mm Headphone jack – Apple has removed the 3.5mm headphone jack from the bottom of the phone. To overcome this, one has to use Bluetooth for headphone connectivity, or the in-the-box included new Lightning-enabled EarPods, or the in-the-box included Lightning-to-3.5mm adapter to connect your regular old headphones to the new iPhone via the Lightning port.
One can easily guess the the real move Apple to pave way for her wireless audio developments. Coincidentally, Apple has also announced truly wireless AirPods to be released in Q4 2016
According to Apple, 3.5mm jack removal is needed to make space for the improved Taptic Engine, the better cameras, and a bigger battery.
i. Better data transmission rates – iPhone 7 Plus includes additional LTE band (27) but this is currently not yet adopted in any major cities. LTE-A support (Cat 6) also allow much speedier data downloads on the move.
j. Better sound reproductions – For the first time in iPhone, it comes with dual stereo speakers with one speaker at the bottom of the phone and second at the top of the phone.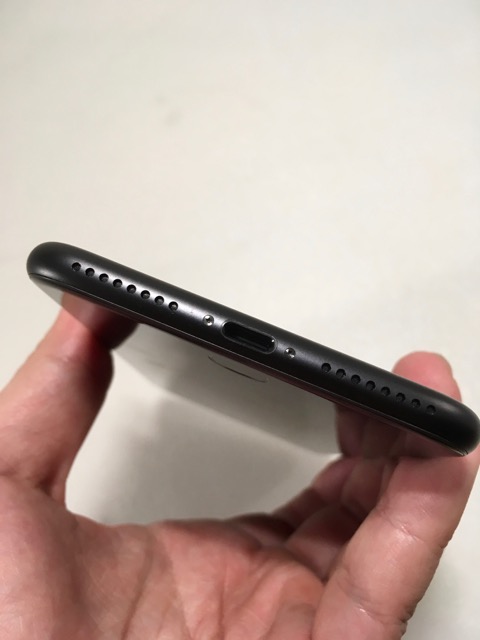 k. Lighter & longer lasting – The iPhone 7 range is slightly lighter but can last 2 hours longer compared to the earlier range.
l. Bigger storage – 16GB base model is no more. 32GB as base model is the new norm. 64GB model is also removed and the new 256GB option has been added for the top-tier model. However, the new Jet Black color will only be available in the 128GB and 256GB variants.
m. No more ugly antenna white lines across the phone – Antenna lines on the back have been tweaked and colored to blend into the body on the matte black and glossy jet black models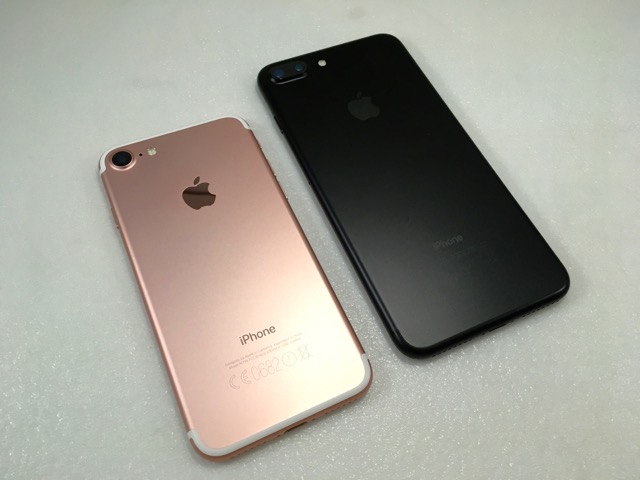 Difference between iPhone 7 Plus with iPhone 7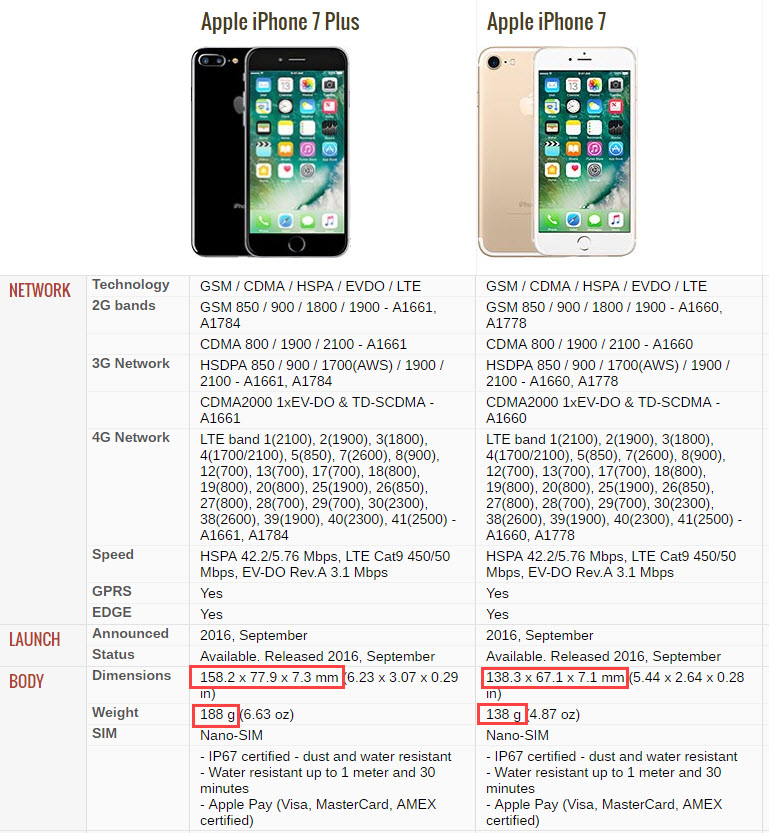 Apart from the past differences present between regular & Plus models for iPhone 6/6S series, there are some other important feature differences to consider before fixing on the choice:
a. Better camera : iPhone 7 Plus has dual lens (additional Telephoto lens) and optical image stabilization for steadier shots.
b. Speedier response : Larger 3GB ram
c. Sharper display : Higher screen pixel density at 401 ppi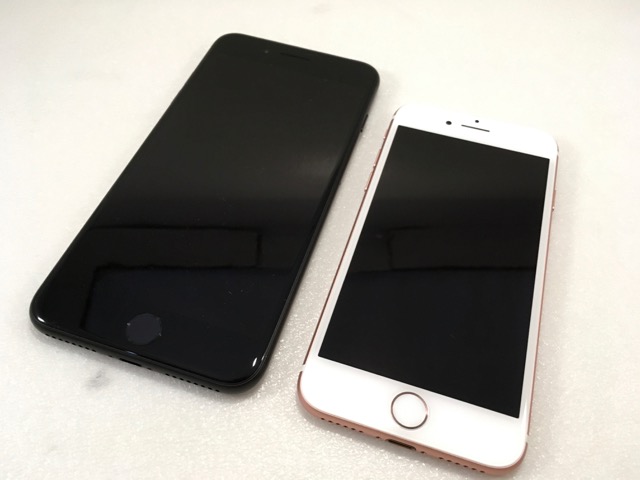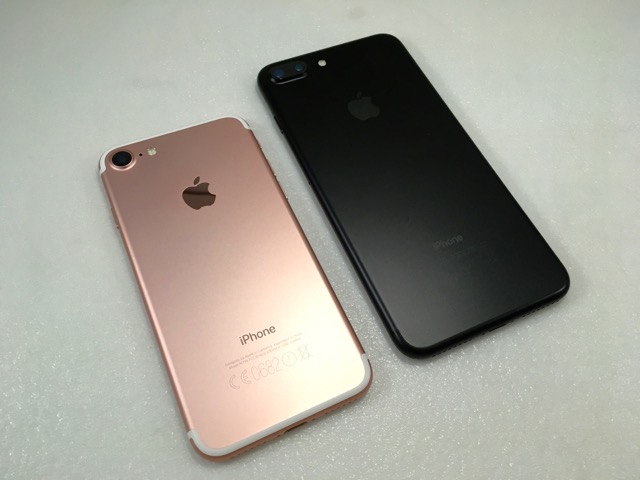 iPhone 7 Plus also allows for taking those DSLR-type bokeh shots allowing it to really focus in on the subject while blurring the background. Apple says that this particular depth-of-field feature will be pushed out later in the year as part of a free software update.
Difference between iPhone 7 with iPhone 6S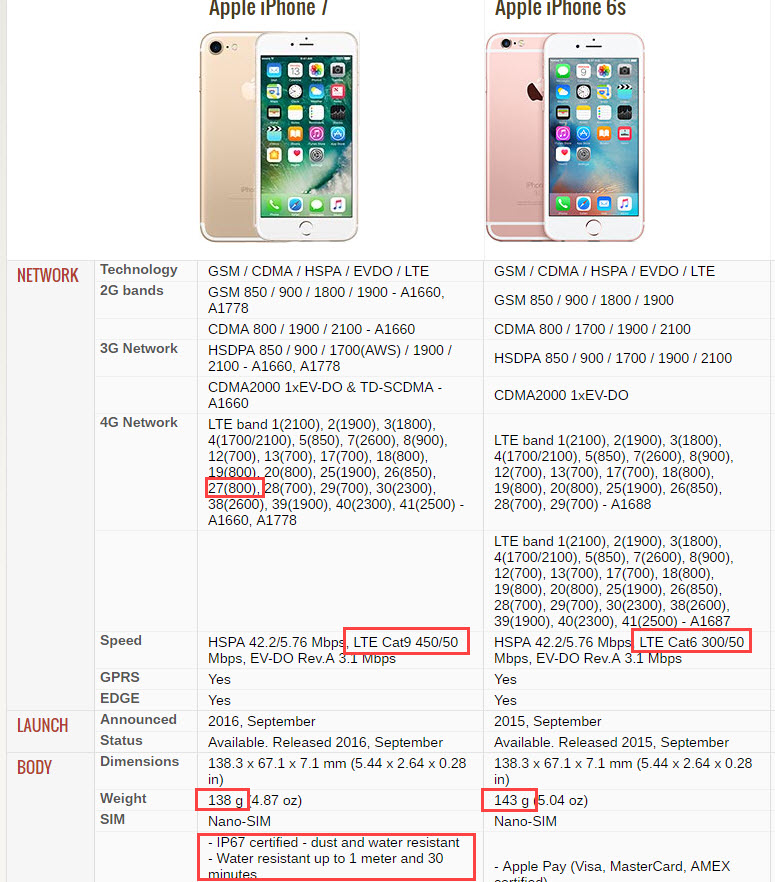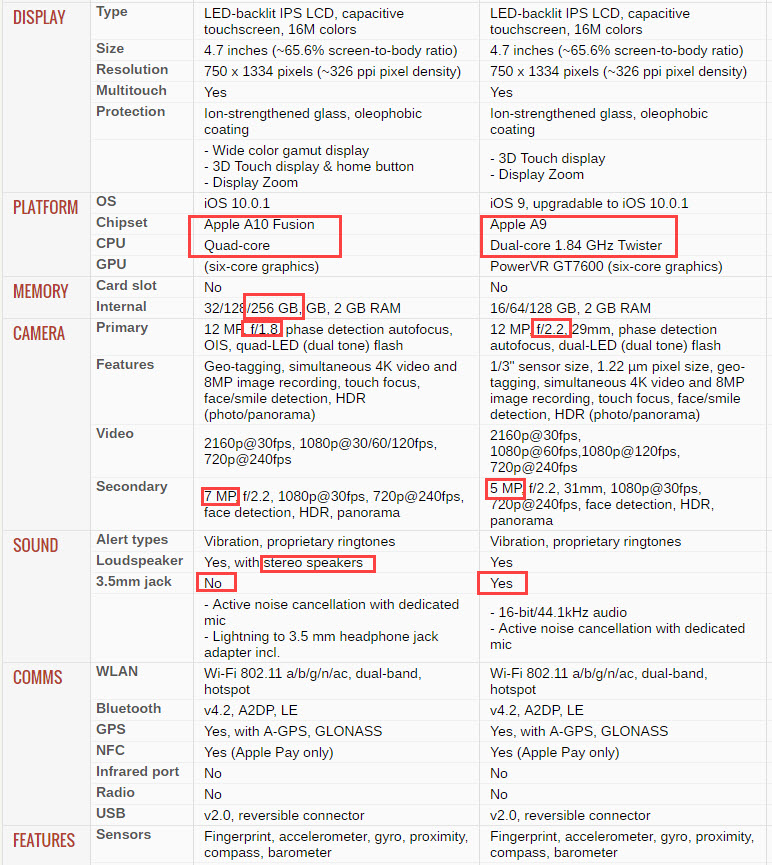 Pricing for the new iPhones: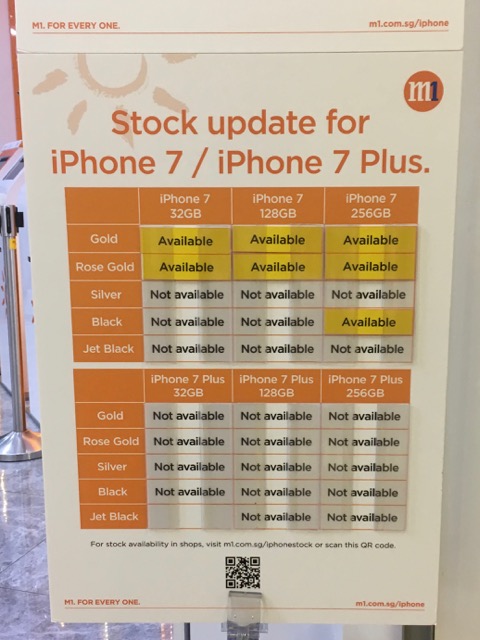 iPhone 7
32 GB — US$649, £599, S$1048
128 GB — US$749, £699, S$1218
256 GB — US$849, £799, S$1388
iPhone 7 Plus
32 GB — US$769, £719, S$1248
128 GB — US$869, £819, S$1418
256 GB — US$969, £919, S$1588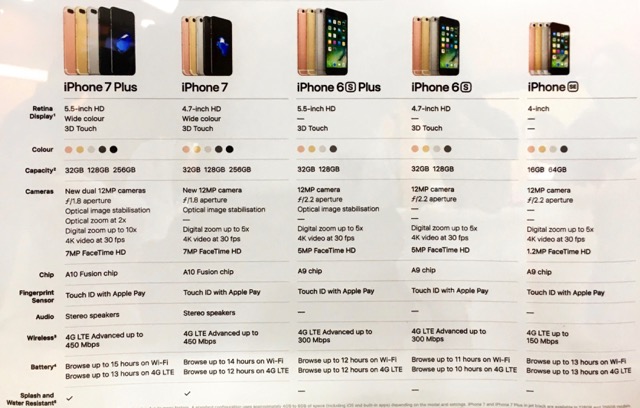 To further compare the specifications across different iPhone models, you can refer to http://www.apple.com/sg/iphone/compare/
In conclusion, the choice for an upgrade to the new iPhone 7 models can be easily summarized as:
A. Get the iPhone 7 Plus model (instead of iPhone 7) if you:
– need bigger & sharper screen (higher PPI)
– operate longer hours before next charge (with the bigger battery capacity)
– are an avid photographer who can utilise the dual camera lens in iPhone 7 Plus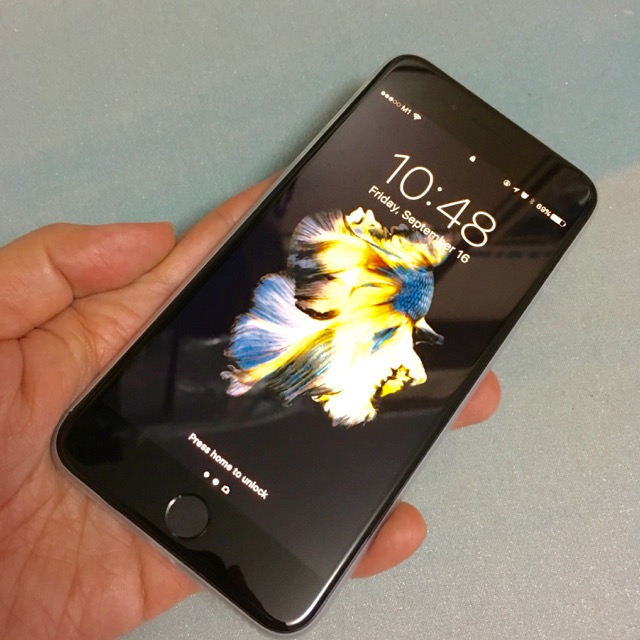 B.Upgrade to the new iPhone 7 or 7 Plus model (from older iPhone 6S or 6S Plus model) if you:
– Need bigger storage (up to new 256gb)
– Love the new Jet Black (though Jet Black model scratches easily)
– Need a more powerful phone for CPU intensive apps / games
– Your current Telco line contract is up for renewal with good subsidy to the cost of the new phone
– Are a photography fan and do need good camera features especially for low lighting situations
– Are involved in water sports or work activities (for the new waterproof feature of iPhone 7)
– Have sizeable data plan and can on LTE-A network to utilise the high speed data communications
So will you get one new iPhone 7 / iPhone 7 Plus today?

Read other related posts:
Follow us on:



Share this article on: