It is an up & coming trend for the quality phones to be marketed out of China by China companies. One of which is OnePlus after the better known Xiaomi, both of which have created some talking hype within the internet community.
The One was announced in April 2014 with the best hardware specifications at that time, at a very compelling price point (US$299 and US$349 for the 16GB and 64GB models respectively).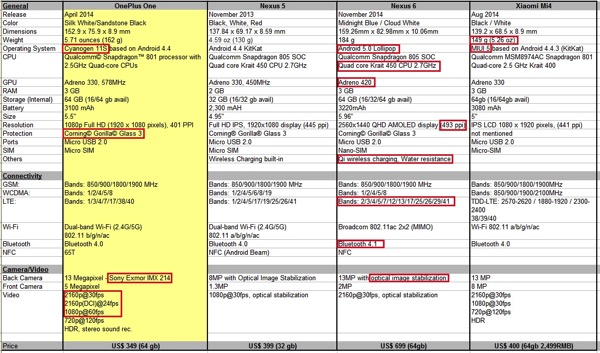 Unfortunately, OnePlus is started out with a slightly strange invite-only system, limiting the number of overseas people who can order a handset. Apparently, it much more easier to purchase from their Oneplus CN website (if you have a CN bank & mailing address).
For me, I am lucky enough to receive an invite to buy the 64gb black sandstone edition. One can get an invite by participating in Oneplus's contests or be active in their forum. Alternatively, just like me, you can get someone to forward his invite ticket to you and claim from the Oneplus online store for immediate purchase.
Sample of a typical invite: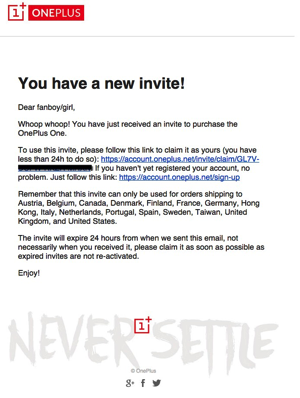 For me the whole fulfilment & delivery process is very smooth & straighforward. Within 1-2 weeks, the parcel arrived at the doorstep. No fanciful packaging. It came as a brown box and within it is the actual box for the phone.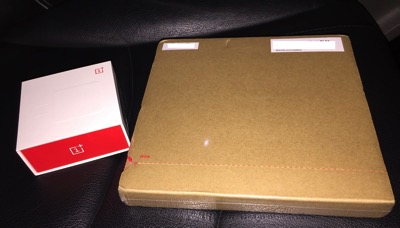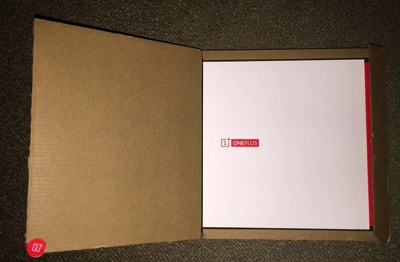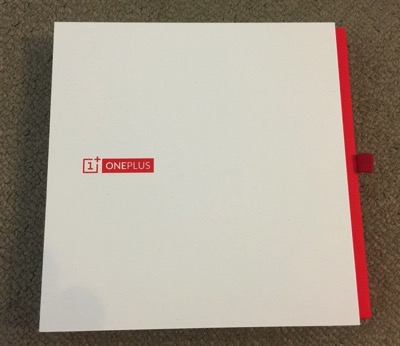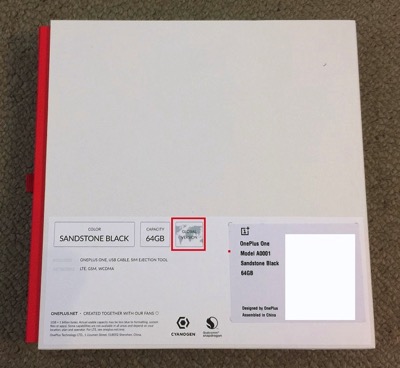 The actual phone box is made up of good quality material, and in white with red accents – reflecting the OnePlus corporate colour scheme.
By default, It is also shipped with a Nano SIM adapter & power adaptor.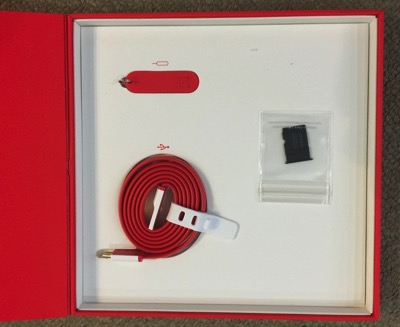 Within the the inner red box, the One is revealed inside, neatly held on the left side, with a pull tab to help you lift it out of the recess. The plastic protector covering the Oneís screen tells you where the Micro SIM slot is.
Thereís a sticker over the phone screen with the IMEI and serial number on the plastic protector too for one's easy reference.
Under the cardboard that holds the phone, there is a nice USB to Micro USB flat-type cable, and a SIM eject tool. Interestingly, the SIM eject tool comes with its own sleeve (like a key chain tag).
Finally, the OnePlus has elected not to include any manuals. This should not be any issue for regular users who are used to handling a typical new smartphone.
FEEL
The "Sandstone Black" has a chalky-jean like texture. One can get a separate white case or the bamboo swap case to replace the standard one.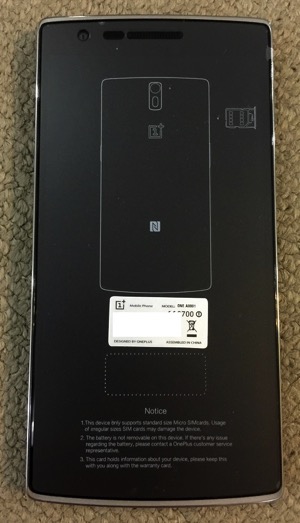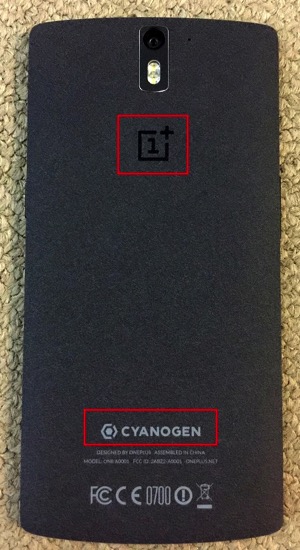 It is worthy to note that the One is pretty beautiful with its subtle curves and textured back. – makes it a pleasure for one to hold.
In a phalet class, the 5.5″ size does require proper gripping and thus one hand operation can be limited in some situation esp texting & multiple navigations.
SPECIFICATIONS
Comparing to its peers, Oneplus One does offer good specs for a decent price. It is even comparable to the new Xiaomi Mi4 on the overall specs but at half the cost of the new Nexus 6.
More importantly, it does cover the major LTE bands used within Asia & US. There is no issue for the 3 main Telcos in Singapore (M1, Singtel & Starhub).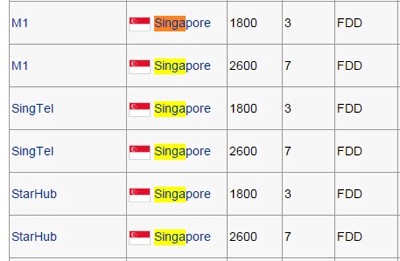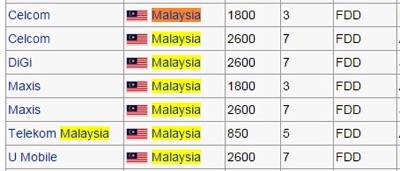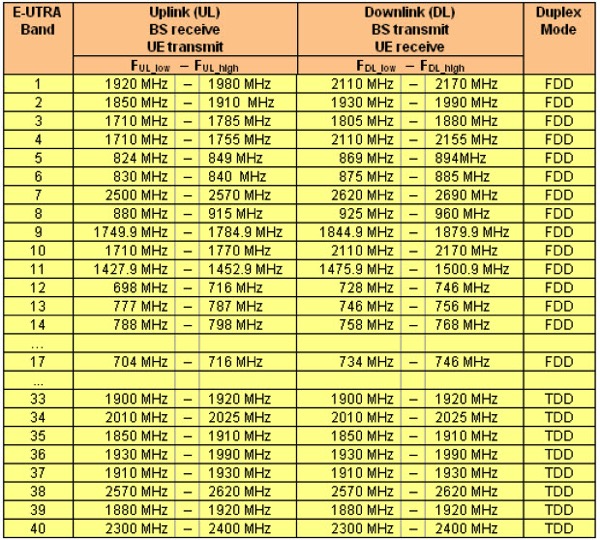 The OnePlus One rocks a 2.5GHz Snapdragon 801 with 3GB of RAM. Six months later, unfortunately, the Snapdragon 805 has overtaken the lead, powering newer phones like the Samsung Galaxy Note 4 and Nexus 6. Nevertheless, the phone feels zippy fast.
The beefy 3100 mAh battery packs enough juice to operate the phone through the day. For me, by mid day, I am still left with ~60% of battery.
OS
OnePlus has partnered with Cyanogen to preload a purpose built version of CyanogenMod (CM) version 11S, for the One.
CyanogenMod 11S is based on Android 4.4.4 KitKat.
CyanogenMod provides you with an up-to-date version of Android. Itís also a pure, stock Android experience but with tweaks added. It still retain the overall Googleís stock interface.
CyanogenMod also has integrated OTA (ìover the-airî) updates, so you can get new versions with a few quick taps ó no ROM-flashing required.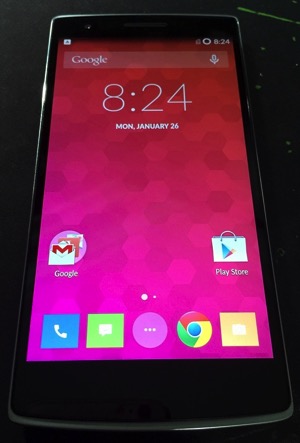 What is the advantage of using CM?
1) Privacy Guard – lets you control which permissions installed apps can use, and which permissions new apps will get by default. This gives you an iOS-style permission experience on Android, so you can decide whether that app should be allowed to access your location, contacts, and other private data while still using the app.
2) Superuser screen – It integrates root permissions into Androidís Settings screen. This interface functions as a traditional way to allow and disallow superuser requests from apps, but it also allows you to enable root or disable it for your entire device.
3) Themes – The panel allows you to install and choose theme packs, styles, icons, fonts, sound packs, and even boot animations to customize your device. Most of these options are unavailable on typical Android devices.
4) Better Interface settings screen – One can tweak the status bar, quick settings panel, notification drawer, and navigation bar.
5) Button Options – Use the Buttons screen to control what your deviceís buttons do.
6) Profiles – Under Settings > Profiles or by long-pressing the power button and tapping the Profile option. Profiles are groups of settings. For example, you might always set your phone to vibrate mode and disable mobile data at work, so you could group those settings into the Work profile and switch to the Work profile whenever you want to change the settings rather than changing each individual setting.
CAMERA
Despite being a "budget smartphone," the OnePlus One features one of the best smartphone camera sensors on the market and is able to capture very detailed images and 4K videos.
It does take longer to focus on a subject and video recordings can be shaky at times, but the OnePlus One still manages to compete well against many of the other high-end Android smartphones.
The 13MP shooter performs pretty well in daylight, but less so in the dark of the night.
Daylight – Oneplus One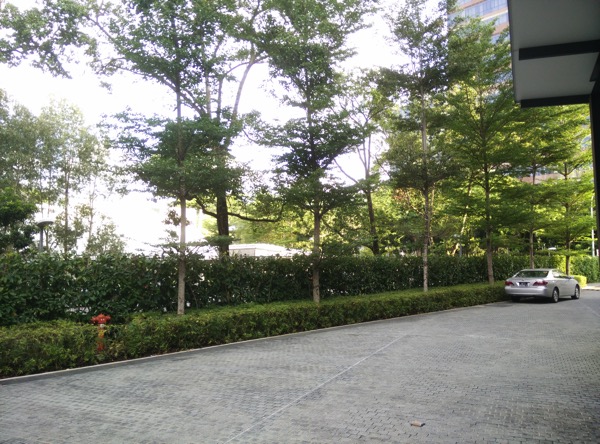 Daylight – iPhone 6Plus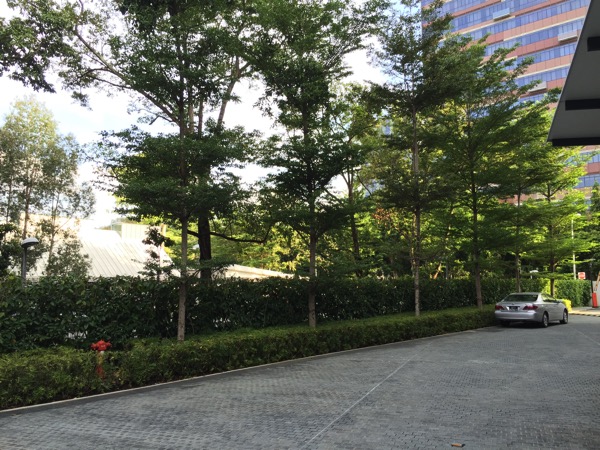 Night – Oneplus One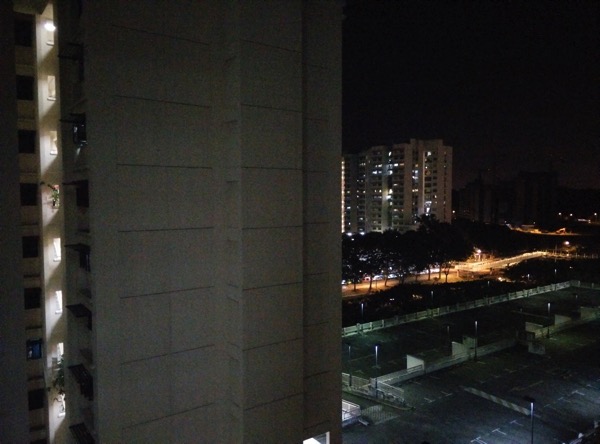 Night – iPhone 6Plus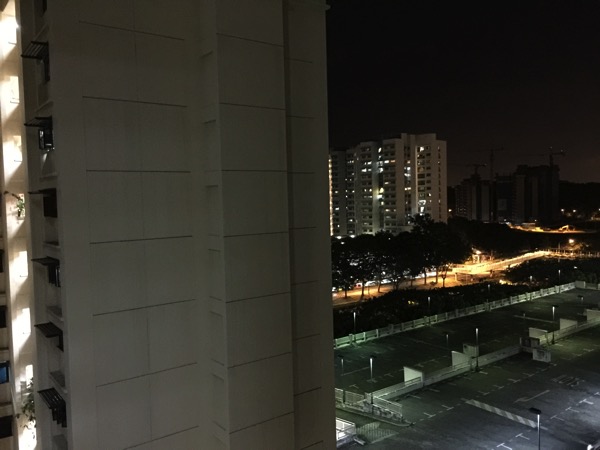 In summary, after my 24hrs of basic usage, I could readily sum up my thoughts below:
Pros:
Unbelievably low price for top phone specs
Highly Tweakable yet unfussy CyanogenMod OS ( have even flash it to CM 12, Lollipop based. This I will cover in my another blog post)
Design is nice & feels premium.
Good battery life
Warrenty is not voided with root or flashing other 3rd party ROM/Kernel
Cons:
No microSD slot
Non-removable battery
Need an invite to buy the phone
Poor after sale support (no/few physical offices around APAC, online support ticketing system & SLA not up to standard – recent case of very delayed receipt of separate Oneplus parcel)
If you are looking at one top end phone with close to stock OS & yet able to mod/root your Android phone, this Oneplus One phone is the top pick.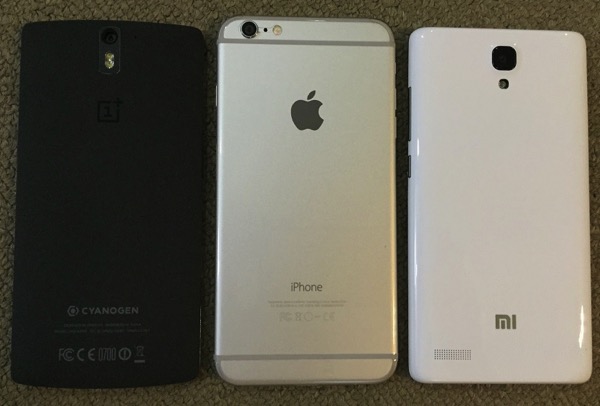 Left to Right : Oneplus One, iPhone 6 Plus, Xiaomi Note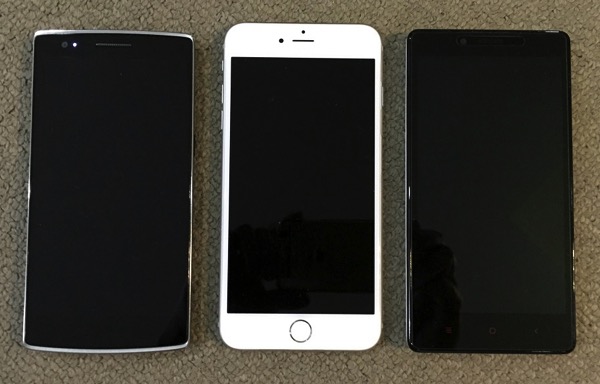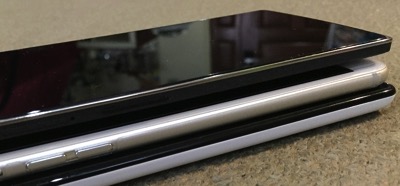 Read other related posts:
Follow us on:



Share this article on: